Travel
Road trips, weekend getaways and far-flung escapes from Chicago to all across the world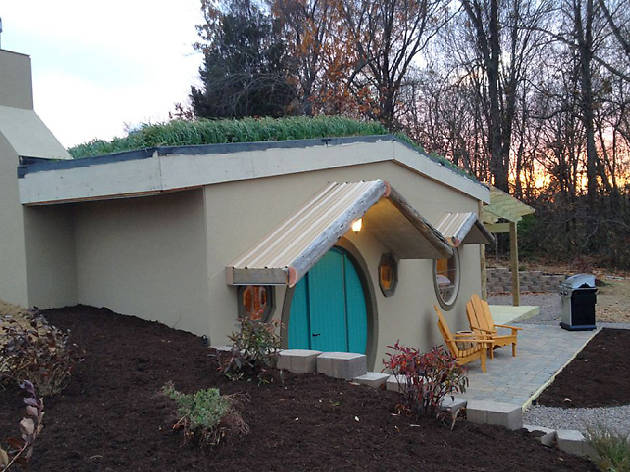 Live like a Hobbit without leaving Illinois
The final chapter of Peter Jackson's latest Middle-earth-set trilogy, The Hobbit: The Battle of the Five Armies hits theaters next week. When we spoke with the director about the possibility of a Tolkien-themed amusement park, he wasn't optimistic, but that doesn't mean you can't get a little taste of the Hobbit lifestyle. You don't even have to pinch your pennies and save up for a flight to New Zealand. A Hobbit-inspired cabin is available for rent just a few hundred miles away in Carbondale, Illinois, and you can reserve your stay for $147 a night. A getaway at this unique and cozy location may be the perfect gift for your favorite hairy-footed fanatic. Just remember to pack enough food for second breakfast.
9 underrated weekend getaways near Chicago
It's time to cash in those spare vacation days and hit the road for a fall-fueled road trip. Whether you want to stroll through a pumpkin patch, take a scenic drive or discover fantastic seasonal eats and sips, you won't have to go far. We explored nine Midwestern destinations that are oozing with character and fun. The best part? They're all within five hours of Chicago.
Cool Airbnbs near Chicago