Zurich on the cheap
No, that's not an oxymoron.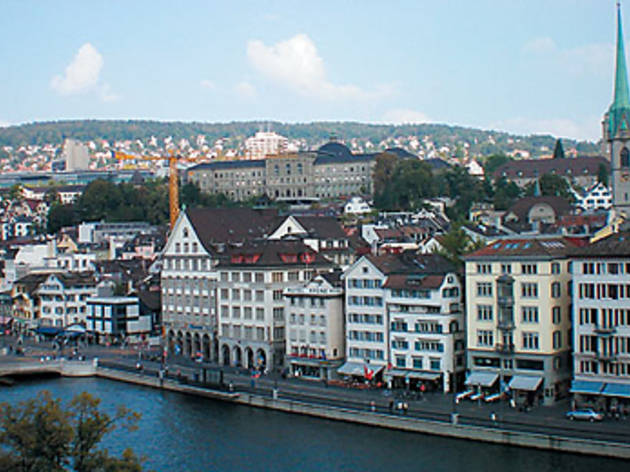 1/4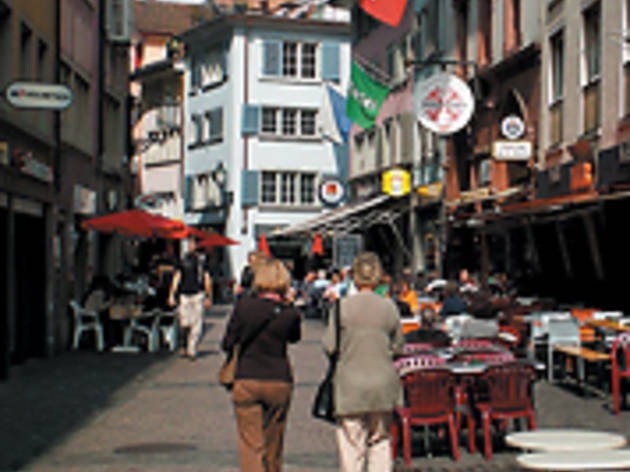 2/4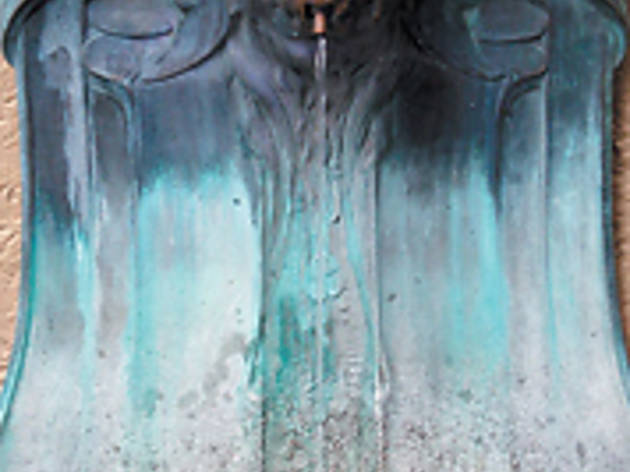 3/4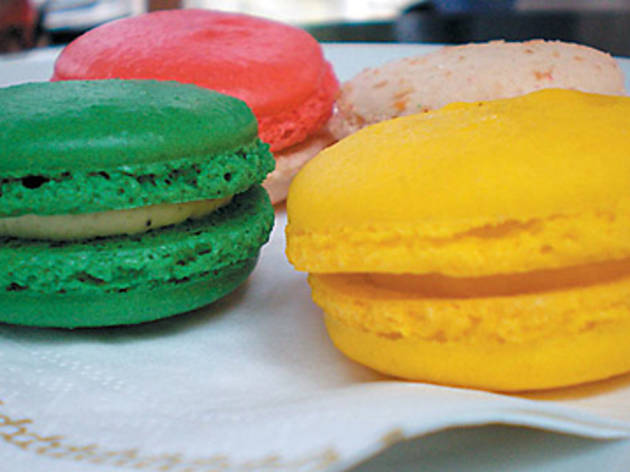 4/4
I was prepared for battle, but this beautiful city didn't put up much of a fight. Save for a few splurges (totally worth it; see sidebar), I easily managed to contribute very little to Swiss coffers. Here's how.
Buy a ZurichCARD Available at the Service Center at the Zurich Airport, train stations and some hotels for $38, this card is your ticket to 72 hours of unlimited public transportation (including the train to and from the airport), plus entrance to all the major attractions (at least the ones that cost money), including:
• A 90-minute Lake Zurich cruise: I hopped on board at the pier at Burkiplatz (they run throughout the day), then put my feet up as the boat slowly puttered along the left and right banks of the lake past beautiful homes—both traditional Swiss and modern—vying for space on the hilly land along the water.
• A train to and from Mt. Uetliberg, the highest point in Zurich: The train up the mountain leaves from Zurich's main station every 30 minutes for a short but dramatically uphill climb—871 meters above sea level. Once you reach the top, you can hike the hilly Planet Trail, a fairly hokey representation of the solar system (each meter represents 1 million kilometers, and you walk from a statue of "the sun" to one of "Pluto") through forest and farms. It took me a couple of hours to hike it, but I stopped many times to check out the beautiful view of Zurich below. Once you reach Pluto, take the funicular down, then hop on the train back to Zurich main station—all free.
• Countless museums: I'm not much of a museum person, but because the ZurichCARD gets you into all of the ones worth hitting, I was able to duck in and out of a bunch before the museum-crankies kicked in. Among the best: Kunsthaus (Heimplatz 1), which has works by Munch, Picasso, van Gogh, Twombly and Rothko; and Kunsthalle (Limmatstrasse 270), where young, hip and mostly unknown artists from around the world display their work in a former brewery in the trendy Zurich West neighborhood.
Walk around My favorite afternoons were spent wandering the hilly, winding cobblestone alleys and narrow streets around 12th- and 13th-century buildings in Niederdorf ("old town"), which is teeming with eateries and shops. The stores are fun for browsing, but most items cost more than your rent, except for a handful of secondhand and vintage stores, including Razzo (Rindermarkt 23), where I bought a leather bag and dress for $60 total, and Barbar Secondhand (Weite Gasse and Bellvue). Adorable coffee shops abound, but, again, very high-end: After ordering a $5 coffee and four brightly colored, tiny macaroons for $8 at Cafe Schober (Napfgasse 4), I made those macaroons last about 90 minutes, just on principle. Across the Limmat River from Niederdorf, ritzy pedestrian street Bahnhofstrasse provides for a nice stroll, and if you trudge up the steep steps to Lindenhof—a leafy plaza where old guys play chess with, two-foot-tall pieces—you'll be rewarded with beautiful views of Zurich below.
Take advantage of free stuff For such a pricey city, Zurich offers a couple of cool freebies. You'll find gorgeous old stone fountains everywhere (1,200 total) bubbling with clean water. so put your water bottle right under a spout and fill up. Free bikes and skateboards are available in six locations with a $20 deposit.
Stay at the easyHotel (Zwinglistrasse 14). It's one of the most brilliant new ideas in budget chains: You must book online, and the earlier you book, the cheaper the rate (rates are $50–$120; mid-range Zurich hotels average $215). Rooms are clean, very modern and sleek—and very small. Want to turn on your flat-screen? That's an extra $11 a day. Need new towels every day? $3.50. Maid service? $33 per day. But if you're a neat person, plan to be out a lot and just want a comfortable bed to sleep in, this is your place. The hotel's location, in the burgeoning Zurich West, has its pluses and minuses. Advantage: Zurich West is home to all the hip bars and nightclubs, as well as the Freitag flagship store. (Merch, such as messenger bags made out of recycled materials (about $130), is pricey but you must check out the store; it's made out of shipping containers stacked on top of each other and features an observation tower at the top.) Disadvantage: The area's a little dodgy after dark, and it's a block away from the red-light district.
Eat sausage for lunch There's no way around it—food will cost you. So I skimped on lunch in order to save cash for dinner. One great lunch option: Sternen Grill (Theaterstrasse 22), a sausage stand that attracts midday office drones. The servelat mit burli mit biere (Swiss sausage with bread and a 16-ounce beer, $10) satisfies. It's a perfectly grilled, thick sausage wrapped in wax paper that you dip in spicy brown mustard. The crusty bread is just a carby stomach-filler.
If I didn't need food to survive (see below for eating extravagances), this would have been one of my cheapest vacations: I saved about $300 with these thrifty strategies. Which means I win, Zurich. Thanks for playing.
Worth-it splurges
Sprüngli (locations around Zurich) Incredible Swiss chocolate, incredible prices
Hiltl (Sihlstrasse 28) This 111-year-old spot is the oldest vegetarian restaurant in Europe and the best veggie meal I've ever had. Also, one of the most expensive.
Wings (Limmatquai 54) Created by laid-off Swissair flight attendants and pilots, this sleek, red-and-white ode to the airline features Swissair serving carts for tables, airplane seats for lounging and cheekily named drinks for a hefty sum (the Jet Lag is $15.50).
Swiss Chuchi (Rosengasse 10) Try traditional Swiss dishes such as fondue, raclette (cheese and meat grilled tableside) and, my favorite, Zürcher geschnetzeltes, sliced veal with local mushrooms and cream sauce, served with rösti (crispy hash browns) for $40 (though most dishes cost much less). Incredibly delicious and enough for two people.