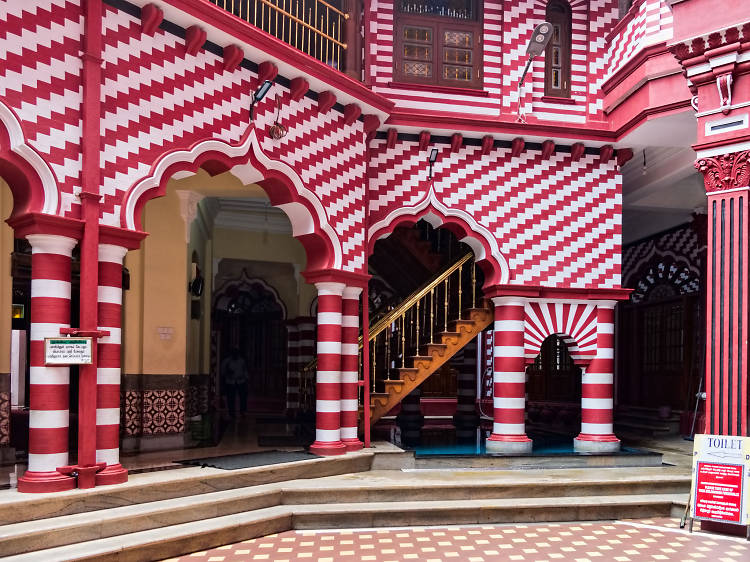 Photograph: Courtesy CC/Flickr/Dan Lundberg
What is it? A striking candy-striped mosque located in a busy commercial district.
Why go? You'd be hard-pressed to walk past this colourful mosque without doing a double take. Decorated with a bold red and white-striped colour scheme, this place of worship has been turning heads since it was built in the early 1900s. While many visitors stop by to take a quick shot for Instagram, entering the mosque is possible if you wear appropriate, respectful clothing. Plan ahead and wear long sleeves and pants if you want to venture inside.