The 13 best things to do in Crete
Hike a gorge, eat snails, sip raki and sunbathe on a pink beach—these are just a few of the best things to do in Crete
There's nowhere else in Europe quite like Greece, and the best things to do in Crete are a major draw to the country.
At 260km long, Crete is the largest of all the Greek islands and the most varied. Famed for its changing terrain—from vast sandy beaches to the dramatic peaks of the White Mountains—it boasts century after century of richly-layered history as well as a fiercely independent spirit. Residents, who often refer to themselves as Cretan rather than Greek, are famed for their hospitality and are sure to offer you a warm welcome (plus a shot of raki) wherever you stop off. Get ready to explore.
Done something on this list and loved it? Share it with the hashtag #TimeOutDoList and tag @TimeOutEverywhere.
Find out more about how Time Out selects the very best things to do all over the world.
Best things to do in Crete
1. Enjoy a sundowner at Chania port
What is it? The old Venetian port in Chania, with its stone walls and painted buildings.
Why go? The port is one of the most beautiful spots on the island to drink, eat, or simply wander around. It's enjoyable any of time of day, but to experience its full glory head there at sunset and take your pick of the bars looking out over the water.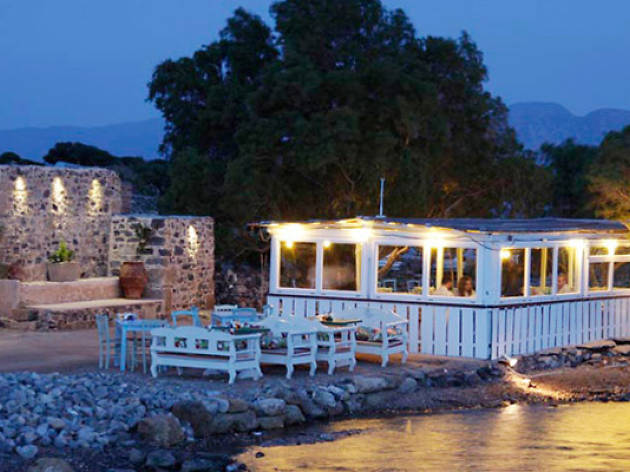 Photograph: Courtesy Kanali Tavern
2. Sip raki at the Kanali Tavern in Elounda
What is it? You've got to cross a salt-pan causeway to get to this bar and restaurant on a conservation island, but once you're here you'll get to enjoy incredible sunset views and exceptional raki.
Why go? Cretans love their raki, and it's usually served up to sip slowly following a hearty lunch or dinner. Many families here brew their own. Drink plain, or try one of the flavoured versions, such as cinnamon or honey. To fully experience raki, visit during the distilling season between October and mid-December.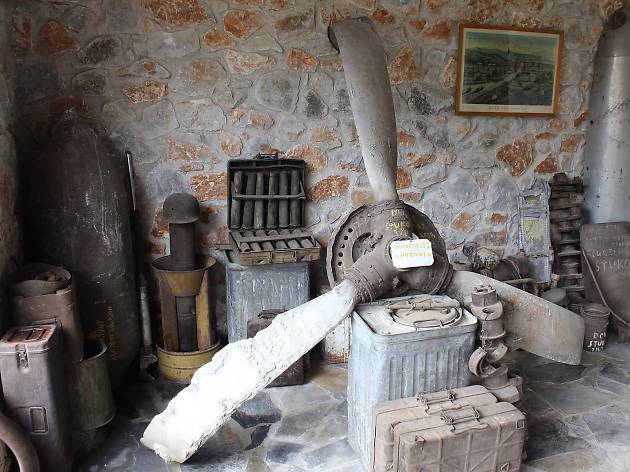 Photograph: Courtesy CC/Wikimedia Commons/Jakednb
3. Visit a DIY museum at Sfakia
What is it? Take some time to learn the island's history at one of the DIY museums opened by locals – the most famous is in Askifou, Sfakia.
Why go? Today we might associate Crete with beauty and beaches, but the island has a dark and tumultuous past. It's been invaded countless times, most recently during the second world war, and many Cretans hold strong memories of the German occupation.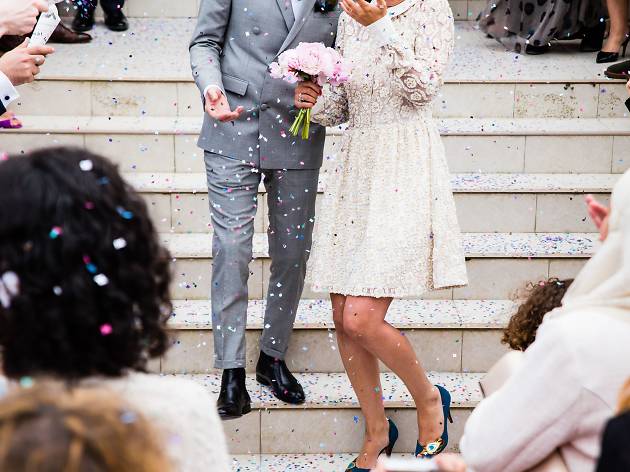 Photograph: Unsplash
4. Blag an invite to a wedding in Anogia
What is it? In the historic village of Anogia residents pride themselves on keeping alive historic wedding traditions such as local dances and song – and are happy to invite visitors along, if you arrive at the right time.
Why go? Cretan weddings have a reputation for being the biggest, loudest and rowdiest of all, with thousands of people often invited from all over the island, and pre-wedding feasts that go on for days.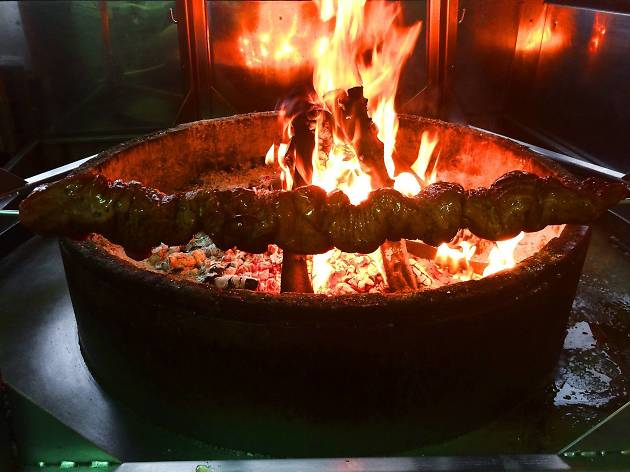 Photograph: Courtesy To Antikristo
5. Gorge on meat at To Antikristo
What is it? To Antikristo restaurant in Perivola is named after the simplest and most traditional way of cooking lamb is antikristo-style – slow roasted for hours over a wooden fire, with just a little salt rubbed in.
Why go? The mountainous terrain of parts of Crete makes it ideal for raising sheep and goats, and many Cretans have traditionally made a living as shepherds. (When it comes to cooking, the people here know their lamb.)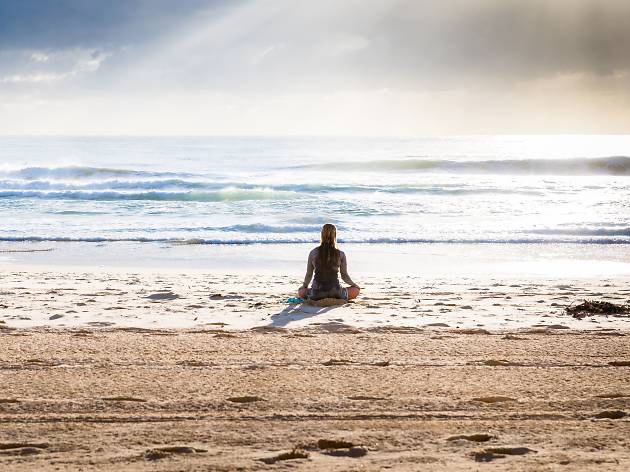 Photograph: Unsplash
What is it? Just south of Crete lies the island of Gavdos – the southernmost point in Europe and possible its last remaining bastion of hippy life.
Why go? Expect nudist beaches, yoga gatherings and plenty of poi, plus a true sense of being cut off from the rest of the world. Be careful, though – strong winds mean boat often get cancelled to and from Crete, so only go if you have time to spare.
Photograph: Courtesy Viator
7. Relax on Elafonisi beach
What is it? Mytos beach in Kefalonia may be Greece's most famous beach thanks to its appearance in 'Captain Corelli's Mandolin', but Elafonisi is considered by many to be its best.
Why go? This low islet, joined to the mainland at its most south-westerly point, is famously tinted pink thanks to crushed up shells. The island and sand surround a shallow, warm lagoon of perfect turquoise sea.
What is it? The bronze age archaeological site of Knossos is thought to have been settled in around 7000BC, earning it the accolade of 'Europe's oldest city'.
Why go? To soak in the island's history. To beat the tour buses arrive either before 10am or late in the afternoon. History buffs will also want to check out Heraklion's state-of-the-art archaeological museum, one of the largest and most important in Greece.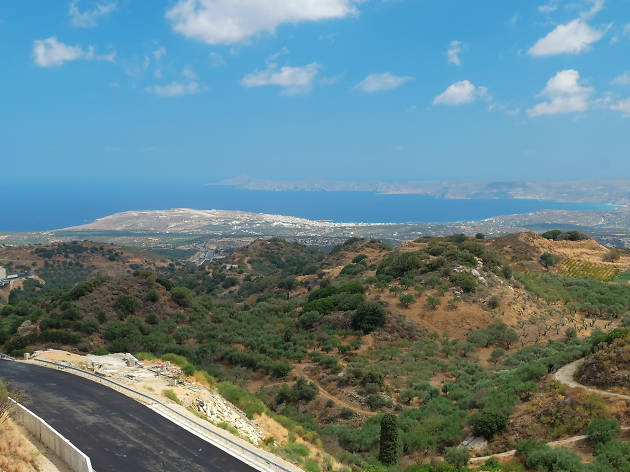 Photograph: Courtesy CC/Flickr/Nortonisten
9. Go on a road trip from Chania to Sitia
What is it? The coastal towns of Chania to Sitia sit on either side of the north coast of the island. Chania is an attraction in its own right, thanks to its colourful houses and narrow streets, but it's the drive from here to Sitia down the coast that's the must-do.
Why go? One of Crete's key features is its magnificent, changing terrain that varies from lush and green in the west through to the vivid colours we'd usually expect from Arizonian or Californian deserts in the west.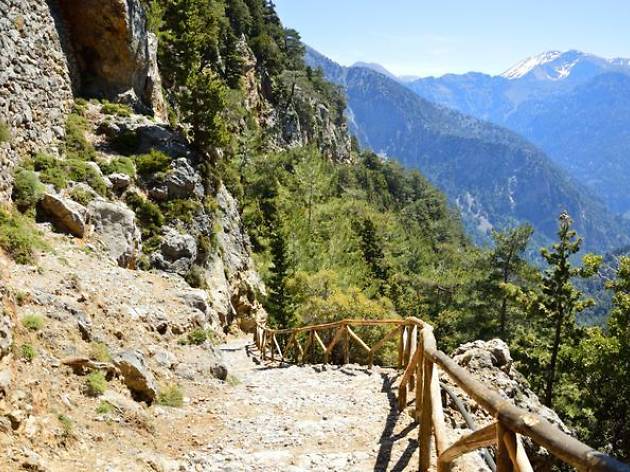 Photograph: Courtesy Viator
10. Hike through the Samaria Gorge
What is it? A huge national park with a dramatic 16km hiking route.
Why go? It's not all about sand and sea – the mountains of Crete offer plenty of opportunities for hiking and trekking – and this route is one of the best. It goes without saying this is best tackled in spring or autumn, rather than the humid highs of summer.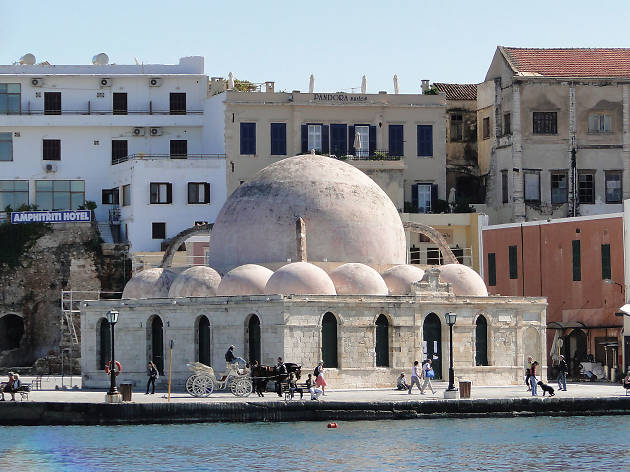 Photograph: Courtesy CC/Wikimedia Commons/Bernard Gagnon
11. See an exhibition in Chania's mosque
What is it? After the Ottomans were expelled from Crete, all the mosques they built were shut – but not destroyed. Chania's mosque, which was built in 1645, is the island's oldest Ottoman building, and still stands today as a major landmark at the port.
Why go? The renovated building is now used as an exhibition space and you can wander around for just €1.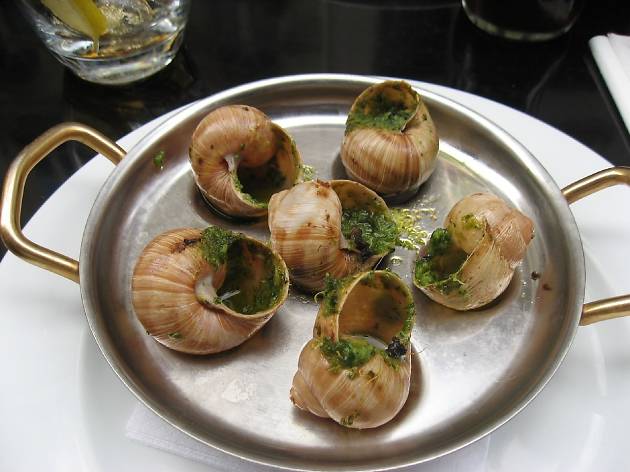 12. Eat snails in Kissamos
What is it? Kissamos is a rural town on the west of the island, famed for the snails that are collected from the neighbouring hills.
Why go? Crete's rich produce means the island has traditionally been self-sustainable in its food supply, and there are many dishes here you won't often find in mainland Greece – such as snails. Yep, it's not just the French who eat them as a delicacy. In Crete, they're fried in olive oil and flour then served with a dash of wine or vinegar.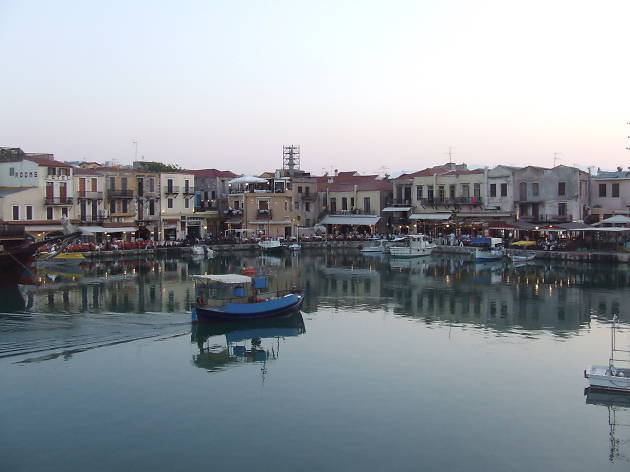 Photograph: Courtesy CC/Flickr/Britrob
13. Listening to melancholic music outside Rethymno
What is it? Dripping with emotion and often telling tales of the island's revolutionary struggles, Cretan music is hypnotic and distinctive.
Why go? Most tourist bars will lay on the standard bouzouki fare, so for the real deal head out to small family run joints in villages to watch old men sing as they play the lyra (a small violin held in the lap). The villages surrounding Rethymno are a good bet for this.