The 10 best Greek islands
These are the best Greek islands for year-round fun and sun. Cut through the Instagram noise and take your pick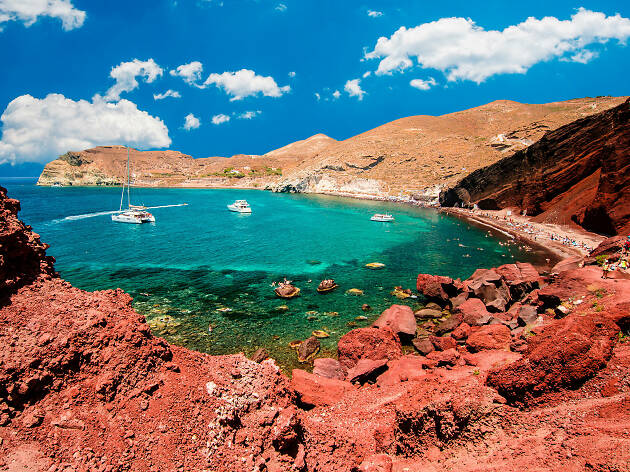 Built in the crater of a volcano, spectacular Santorini, with its sugar-cube villages tumbling like white lava down the inside of the steep caldera, certainly has the edge when it comes to sheer Instagrammability. However, with an island for every day of the year – and then some – there are plenty more wondrous cliffs and bays guaranteed to get your feed in a frenzy.
From Corfu and Crete to Skiathos and Sifnos, each of the best Greek islands has a distinct character and clientele to match, so this is definitely the country in which to fulfil your isle-hopping fantasies. Whether you want to lounge on some of the world's best beaches, party with celebrity DJs, head off the beaten path, mosey around some world-class museums, or simply sling on a shimmery outfit and follow in the footsteps of the 'Mamma Mia!' cast, there really is a hideaway for every taste. Greece may have myriad other brilliant things to do – but what could beat pure, unadulterated beachside bliss?
RECOMMENDED: Full guide to the best things to do in Greece
Best Greek islands
Break out the white-wear if you want to blend in with the nightlife chameleons who hang out on Greece's most style-conscious isle. Lindsay Lohan may have ditched her (in)famous beach club but there are plenty of other slebs on windmill-studded Mykonos, which has been dubbed 'the Greek Ibiza'. When you're done with the superclubs and gourmet restaurants, just follow the tangled web of dirt-smattered backroads – chances are, there'll be a heavenly beach waiting at the end.
Discover the best things to do in Mykonos
Once upon a time, Rhodes was home to the Colossus, one of the world's Seven Wonders. That may have been destroyed by an earthquake in 226BC, but Rhodes's Unesco world heritage-classed old town packed with medieval inns and 14th-century knight's houses, its teeny-tiny mountain villages and the ancient cliff-top town of Lindos are just as magical as any fairy tale. With plenty of chic shops, decent restaurants and lively bars, you're guaranteed some modern magic, too.
Discover the best things to do in Rhodes
When it comes to romance, nothing beats a sunset – and with its black sand beaches, glittering white villages, blue domed churches and breathtaking caldera panoramas, this sizzling Cycladic isle is rightly renowned for them. Dramatic views from the romantic ruins of Oia's cliff-top castle might be the manna of Instagrammers, but there's plenty more photo-worthy material around the island, ranging from the Minoan ruins of Akrotiri to Red Beach and the cobbled shopping streets of Santorini's lively capital Fira.
Discover the best things to do in Santorini
4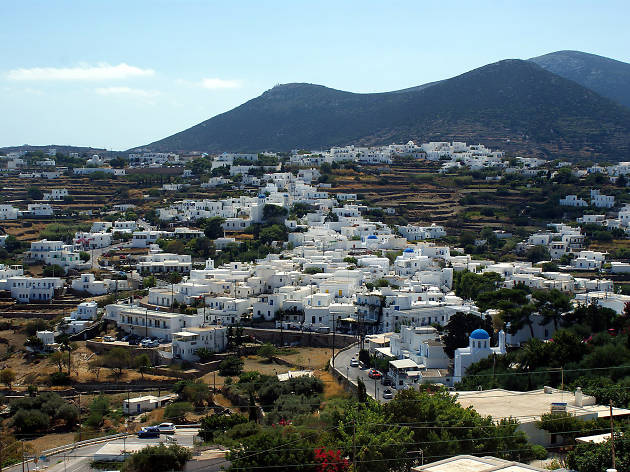 Photograph: Kondephy / Wikimedia Commons
Ever since Nikalaos Tselementes wrote the first Greek cookbook here in 1910, Sifnos, often described as the 'Greek Island of Gastronomy', has been a haven for foodies who slather over dishes such as mastello lamb marinated in red wine and herbs or chickpea croquettes baked in locally made crocks. But there's more to do on this under-the-radar island than just eat: hike to medieval Kastro village, shop in capital Apollonia's elegant boutiques or visit one of many pottery workshops, and you'll discover Sifnos's unique flavour.
You'll need a car to explore Greece's biggest island, but if you're after golden beaches, old Venetian towns, world-class museums and Unesco heritage sites, Crete ticks every box. Chania in the west is the liveliest part of the island, while Sitia in the east is famed for its pristine coves and sandy beaches. Nature lovers could hike Samaria, Europe's longest gorge, culture vultures should track down the Minoan palaces or visit leper island Spinalonga, and kids are guaranteed a good time at the countless waterparks and themed attractions.
Discover the best things to do in Crete
Italianate villas, ornate palaces and romantic beaches are on the cards if you visit this lush island where the Durrell family once lived. With its sundry influences left by past invaders, this is an island where you can drink ginger ale with your Greek salad, stroll streets packed with Byzantine and Venetian architecture and meet modern-day monks in Paleokastritsa's spectacular medieval monastery.
7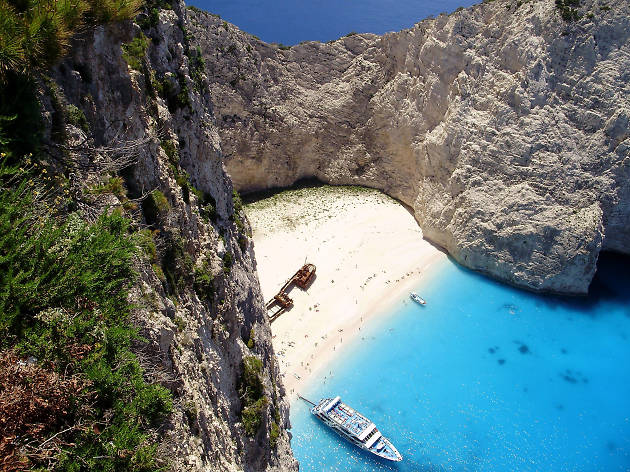 Photograph: Graham McAllister / Flickr
Better known as Zante, Zakynthos island draws a party crowd to its notorious Laganas nightlife strip, but this sunstruck Ionian isle – known by the Venetians as 'the flower of the East' – is also blessed with some of the Med's most beautiful scenery. This includes the spectacular Shipwreck Beach, whose turquoise waters hemmed in by sheer white cliffs can only be reached by boat, and Zakynthos Marine Park which is home to slippery seals and savvy turtles.
8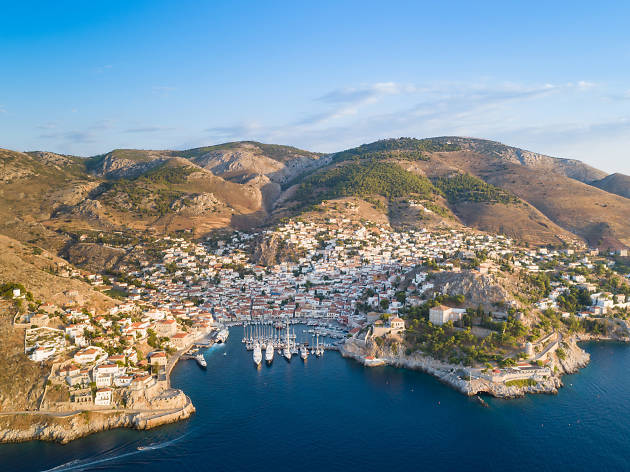 Photograph: dronepicr / Flickr
Thanks to a total ban on cars and motorbikes, peace reigns on this pretty island an hour's ferry from Athens's Pireas port. With its picturesque cobbles, striking architecture and mules for transport, Hydra has been a hangout for creative folk since Leonard Cohen first came to strum here in the '60s. Nowadays they come to mosey around its art galleries and take sea-taxis to the island's blissfully secret beach coves.
9
Photograph: WeeFee Photography / Pixabay
The largest of the Cyclades islands, Naxos is also one of the least explored – which means secluded sandy beaches and a low-key, laidback atmosphere far removed from its overcrowded neighbours. Packing an incredible amount of variety into a small space, this is an island where you can venture up into tiny high-flung mountain villages or laze on an endless chain of silky sand beaches away from the madding tourist crowds.
10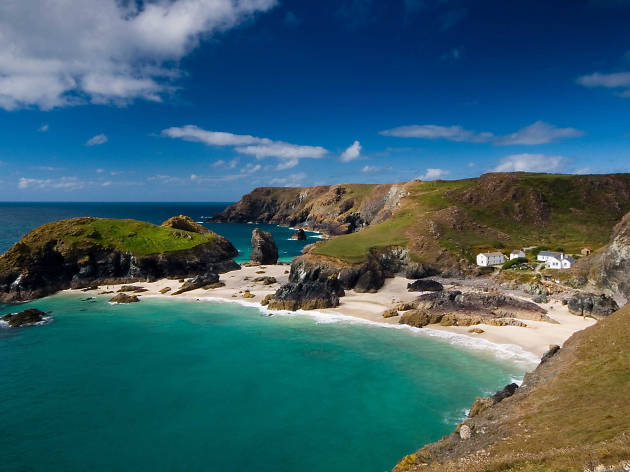 Photograph: Silk Knoll / Flickr
Fans will want to see the old port and other iconic sights featured in that movie, but the 'Mamma Mia!' island is more than just a film set. In striking contrast to many southern Greek getaways, this Northern Sporades Island is awash with greenery and surrounded by stunning beaches lapped by sparkling-blue waters, including lovely Lalaria which can only be reached by boat. The other Sporades islands are an easy ferry hop away.
Looking for somewhere to stay on your trip?
Everybody loves Greece, and it's not hard to see why. Spread over 6,000 islands and with a seemingly endless supply of coastline, ancient sites and lively party towns, it's a country that caters to all tastes and all budgets.