Heads up! We're working hard to be accurate – but these are unusual times, so please always check before heading out.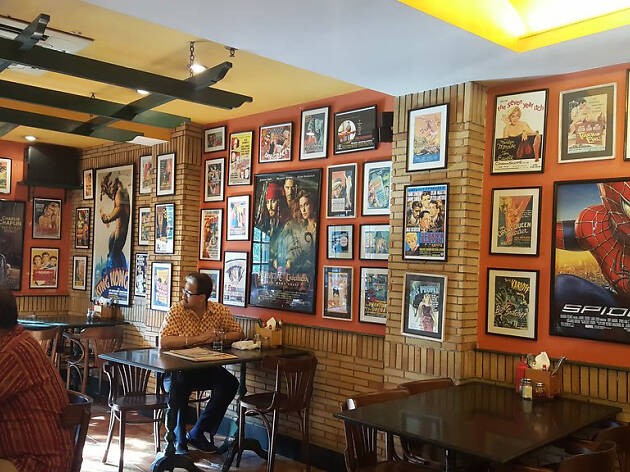 The 10 best cafés in Delhi
The best cafés in Delhi prove that the city's predominantly chai-drinking populace is growing an affinity for a different kind of caffeine
A snack and chai with a side of conversation is an age-old concept in Delhi, with locals converging at every corner to enjoy a quick bite or beverage before going their way to battle the city's sprawling landscapes, museums, parks and a myriad of other things to do. Today, the best cafés in Delhi include a wide set of options—from slick, modern coffee shops to old establishments reminiscent of the capital's British regime.
In each part of the city, food is attuned to distinct histories and demographics and, while coffee is new to Delhi's predominantly chai-drinking populace, the growing movement led by young, independent professionals has set the premise for a flourishing culture of caffeine.
This list deals with the very best cafés for a quick fix, which also happen to be ideal locations to spend an entire day in.
Best cafés in Delhi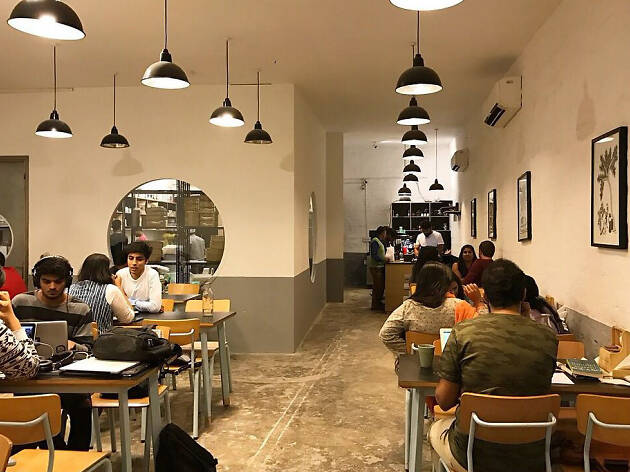 Photograph: Courtesy Tripadvisor
Where: Multiple locations in South Delhi
Offering independently sourced coffee and dark, dense brews, Blue Tokai garnered a loyal following rather quickly after opening its first small space. The café roasts beans on the spot, making this the best place in Delhi to get a coffee that reeks of a professional brew (pro tip: the cold brew is particularly spectacular). Also browse through the selection of baked goods like crusty croissants and grilled sandwiches to go with your brew.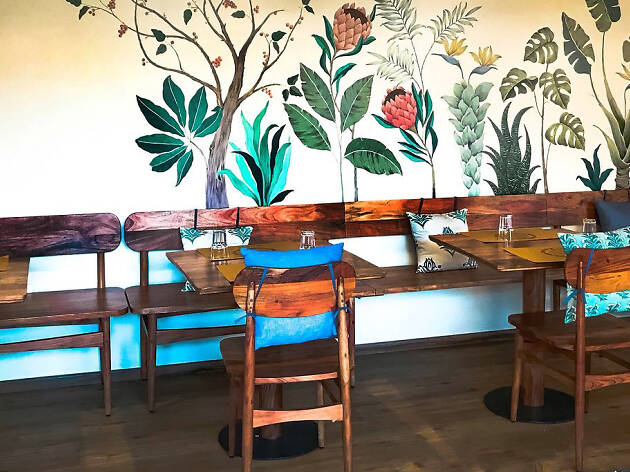 Photograph: Courtesy Tripadvisor/foodieinboots
Where: South Delhi
Established by Delhi's favorite Indian lifestyle brand, Fab Café's innovative takes on regional Indian classics include sweet potatoes steamed and topped with spices, chicken steamed on sugarcane and a vegan cheesecake made with fresh mangoes. Drinks are a-plenty as well, think fresh pressed juices and smoothies for summer and a variety of teas and chais to warm patrons up during Delhi's cold (but loved) winters.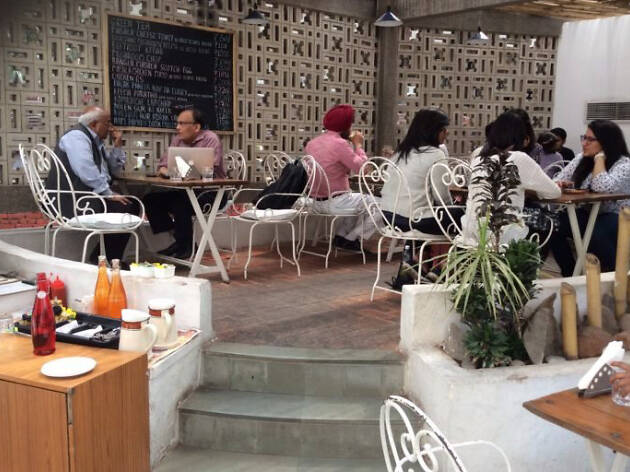 Photograph: Courtesy Tripadvisor/Deexa K.
Where: East-central Delhi
Triveni Café is an arts and dining space next to Delhi's school of drama that actors, playwrights and young artists visit for tea daily. An outdoor space churning out drinks and snacks from morning until evening, the café serves a famous palak chaat: spinach fritters with spiced yoghurt, good for any time and mood.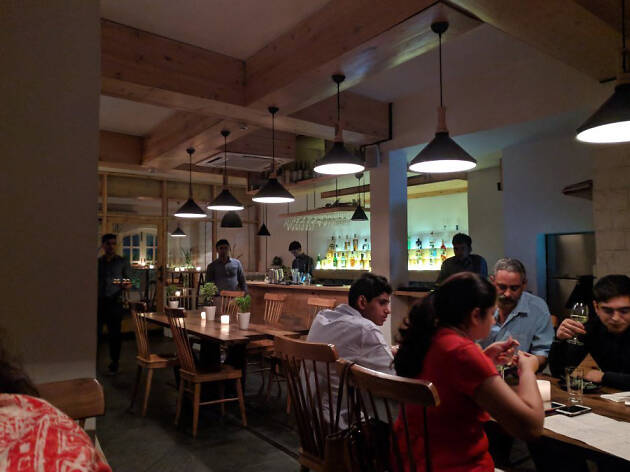 Photograph: Courtesy Tripadvisor/Vatsan
Where: One location in Central Delhi and one location in South Delhi
One of Delhi's upmarket bests, Perch serves a collection of teas and also an array of Western-inspired coffees. Standouts of the latter kind include a house blend, an Indian single origin and some foreign types, like the fruity coffee from Ethiopia that the café's staff always recommends. The space turns into a cocktail bar by night but remains most popular in Delhi psyche for its excellent sandwiches and cakes.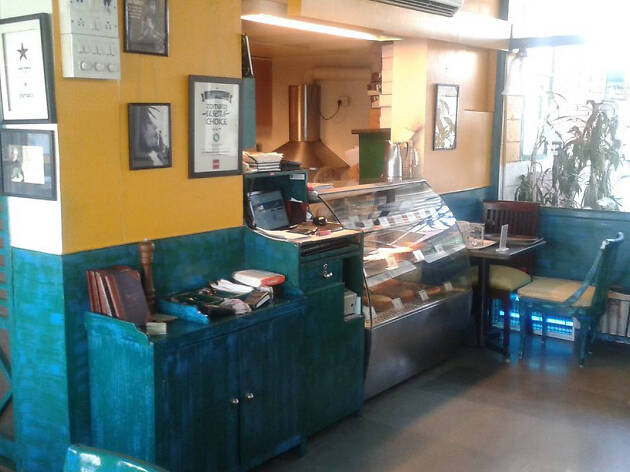 Photograph: Courtesy Tripadvisor/Jnanayog
Where: Central Delhi
Situated in the capital's historical Khan Market, Café Turtle is almost perennially packed and bustling with conversations, coffee and carrot cake. Locals come for a break from the city's hustle and the venue's coveted desserts but also for the adjoining bookshop, Full Circle, which is one of the best spots in the city to get your reading fix on.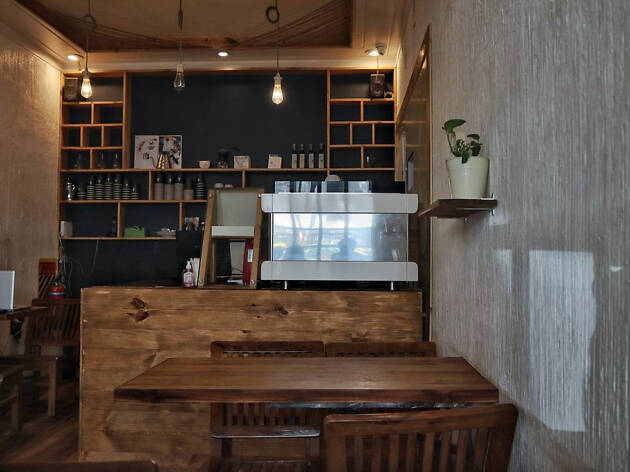 Photograph: Courtesy Tripadvisor/theCanonFanboy
Where: South Delhi
One of the most popular among the newest coffee shops that have taken over the city, Coffee Bond is an Australian import that has quickly found love in Delhi's southern residential neighbourhoods. The lemonade is homemade, the coffee is fresh and the quick snacks like the mini pizzas are delicious. What else could you wish for?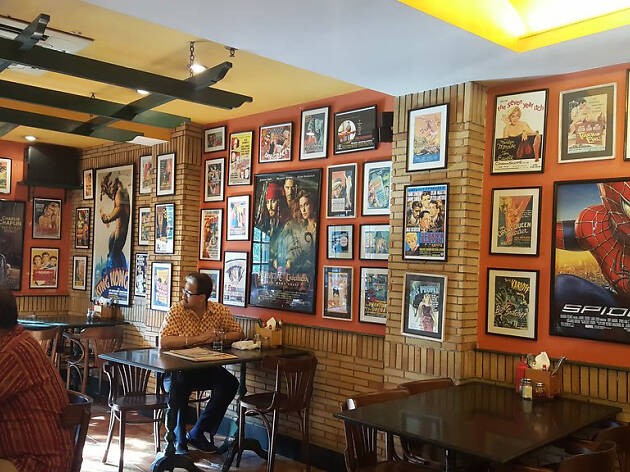 Photograph: Courtesy Tripadvisor/Rabia S
Where: South-Central Delhi
A quintessential Delhi establishment, when The Big Chill Café first opened, it offered a menu of Italian-inspired fast food served to the dense tables set amid bright yellow walls and vintage movie posters that make up the space. Today, the café is more of a ritual-focused family establishment. Essentials include the layered cakes, citrus infused brownies and a coterie of cheesecakes that are the pastry chef's prime passion.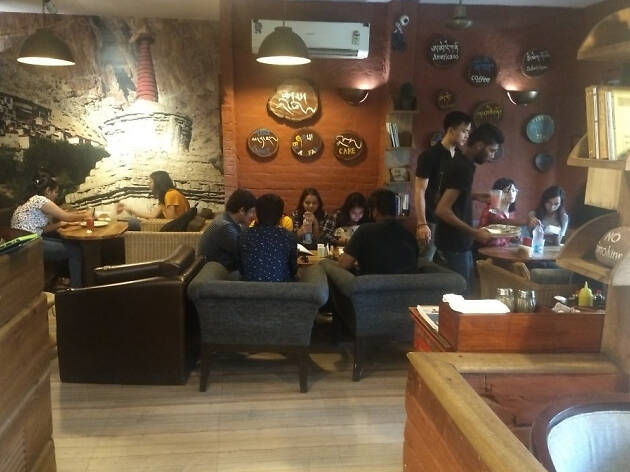 Photograph: Courtesy Tripadvisor/Luv L.
Where: North Delhi
In the capital's Tibetan settlement, AMA Café is a favourite among Delhi's students. The neighbourhood is unique, thanks to its winding old streets and the aromas, brought on by the refugees who followed the Dalai Lama to India, that fill the air. AMA's calm setting and retrograde music make it a good place to grab a pastry and tea while reading the paper—or just watch the world go by outside its windows. Try the Himalayan breakfast that comes with freshly baked Tibetan bread or opt for more classic comfort food like a scrambled egg on toast.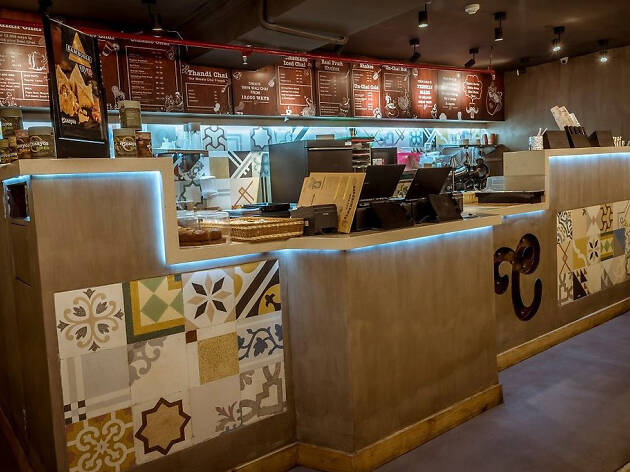 Photograph: Courtesy Tripadvisor/Chaayos
Where: Multiple locations
Only a few years old, Chaayos was opened by locals in response to the coffee chains of the West. Many sorts of the country's ubiquitous beverage, tea (duh), are served here: sweet, sugarless and milky with jaggery (a natural sweetener made from the palm root that gives an earthy flavor to tea). The city's young flock to the various locations no doubt in account of the reasonable prices and fast Internet.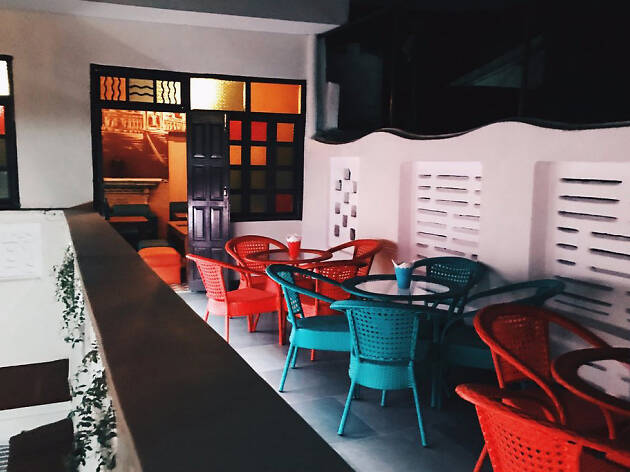 Photograph: Courtesy Tripadvisor
10. The Walled City Cafe and Lounge
Where: North/Old Delhi
Located in the Old city or Delhi 6 (Delhi's ancient segment made of old forts and sprouting mosques), The Walled City Cafe and Lounge is the first place to provide respite to travellers and locals alike among the hustle and bustle of the area. The spot does a Western menu of pizzas, burgers and snacks like fries, but also sugar-loaded milkshakes and desserts that will add a touch of sweetness on your walk through the city's most historical sites.
Explore the city like a local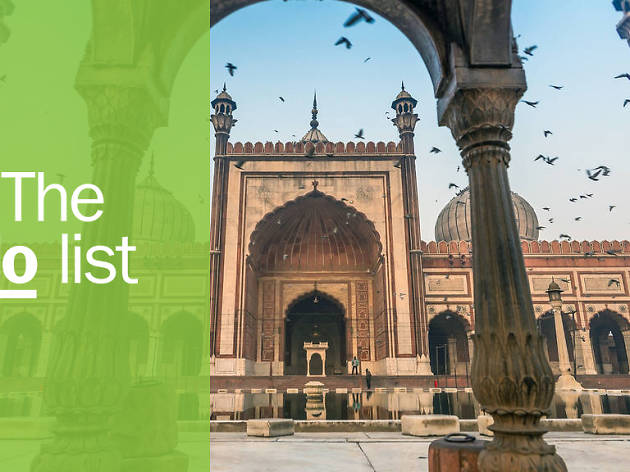 If learning to go with the flow is a life lesson you're seeking, then the streets, temples and bazaars of Delhi will rewards seekers with ample lessons delivered with a side serve of masala tea.