Heads up! We're working hard to be accurate – but these are unusual times, so please always check before heading out.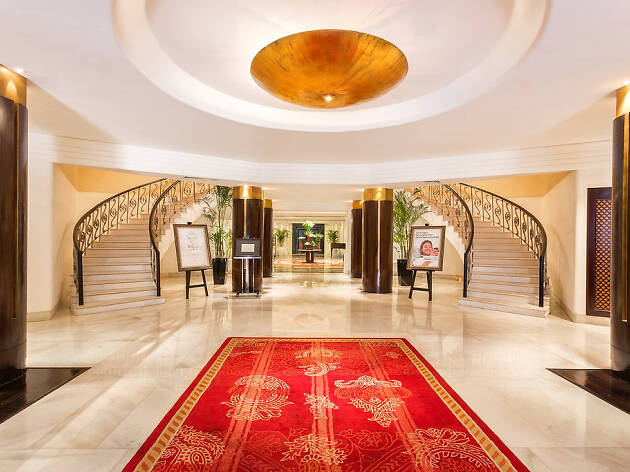 The 12 best hotels in Delhi
Foreigners receive the red carpet treatment when visiting the capital city, especially at the best hotels in Delhi
Delhi has a long history of welcoming travelers. Take Ibn Battuta, the famous medieval explorer, for example: upon arriving in the Delhi caliphate, he was swiftly honoured within the royal courts of Muhammad Tughlaq.
The capital of India rolls out the red carpet for its guests and nowhere is that more apparent than at the best hotels in Delhi. The city may have dispensed with the tradition of giving foreigners a honorary title, but you can still expect a royal welcome that includes a rundown of the city's top restaurants, street food options and shopping scene.
From quirky, family-run guesthouses to lavish palatial estates, Delhi's accommodations cater to all budgets, tastes and temperaments.
Best hotels in Delhi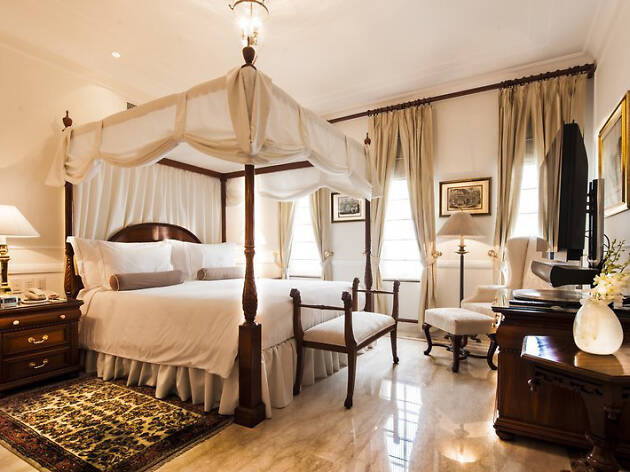 Photograph: Courtesy Tripadvisor/Leonardo
What is it: A stone's throw from bustling Connaught Place, this luxury heritage hotel features swoon-worthy period decor reminiscent of a BBC miniseries—plus a much-acclaimed restaurant, The Spice Route.
Why go: The hotel's invitation to "revel in the days of the Raj" may leave historians scratching their heads, but the majestic 1933-built property is well-worth a visit, if only just for afternoon tea.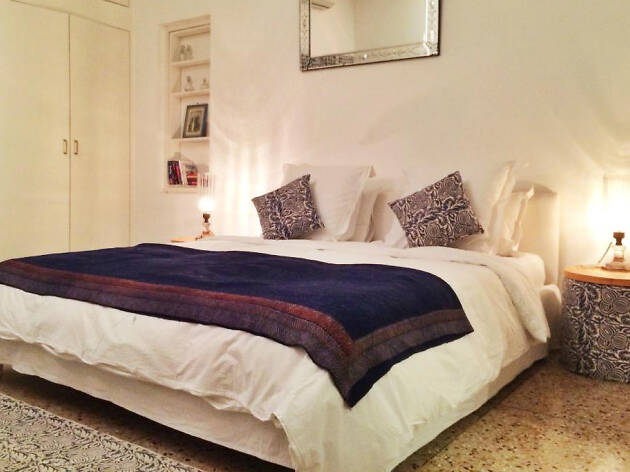 Photograph: Courtesy Tripadvisor/cheehuey
What is it: Run by two Indophile expats from northern France, this maison d'hôtes is a Pinterest-perfect guesthouse in the heart of South Delhi. Choose from four stylish rooms and one full apartment, all family-friendly favorites.
Why go: Hip, high-ceilinged interiors and west-meets-east decor, plus a savory home-cooked breakfast should be enough to convince you to stay here but, in case you need a bit more: the venue also doubles as a craft shop so, if you get too attached to the room's block-printed kimonos, go pick up your own.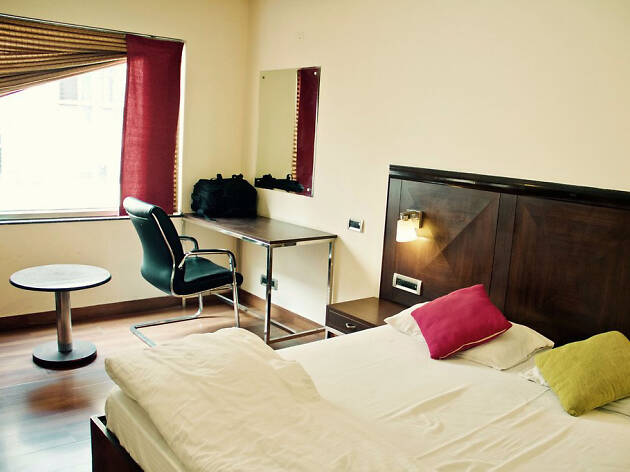 Photograph: Courtesy Tripadvisor
What is it: This fine-tuned hostel chain boasts a string of millennial-friendly accommodations all over India, plus optional add-ons like cooking classes, yoga sessions and specialty tours.
Why go: The activity-packed social calendar—from foosball tournaments to Bollywood marathons—will appeal to solo travellers looking to mingle. But even introverts will appreciate the free breakfast and choice of private rooms.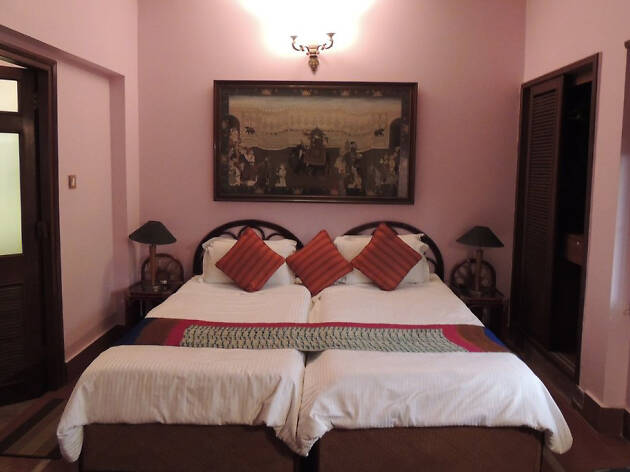 Photograph: Courtesy Tripadvisor/asthecrowsfly2
What is it: Lovingly run by a chatty and welcoming married couple, this homey B&B is one of the city's best-kept secrets. The breakfast parantha alone is worth putting up with the fairly ho-hum—but still central—residential district.
Why go: Book ahead for your choice of five spacious, artistically decorated rooms and expect plenty of thoughtful touches (think hot water bottles tucked into your bed on cold winter nights).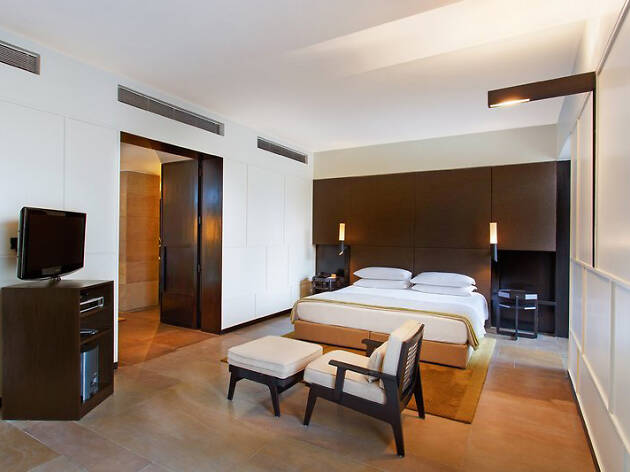 Photograph: Courtesy Tripadvisor/Leonardo
What is it: For Delhi-ites, this 40-room hotel—ranging from standard to luxury suites—epitomizes five-star comfort. If you're really looking to burn through some cash, the multi-floor suites have their own plunge pools.
Why go: The ultimate splurge, a stay at this sleek resort—a wedding venue favorite for big spenders—all but guarantees a seamless, pitch-perfect vacation.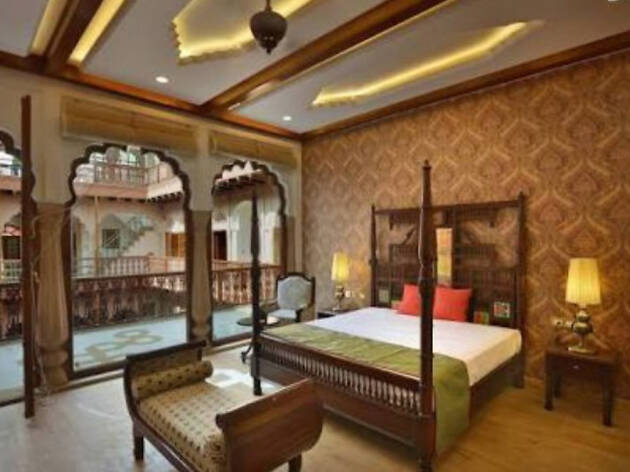 Photograph: Courtesy Tripadvisor/devs224
What is it: You'll feel part of the heyday of the Mughal court, albeit surrounded by very 21st-century-like amenities. Boasting 13 rooms (including two suites), this history-packed boutique luxury hotel has been spotlessly renovated since its original 1887 construction.
Why go: Enjoy the one-of-a-kind experience of staying in a traditional haveli (an Indian mansion) and soak up the chaos of the Old City at close-range. Bonus points: the rooftop terrace offers to-die-for views over the Red Fort and the Jama Masjid.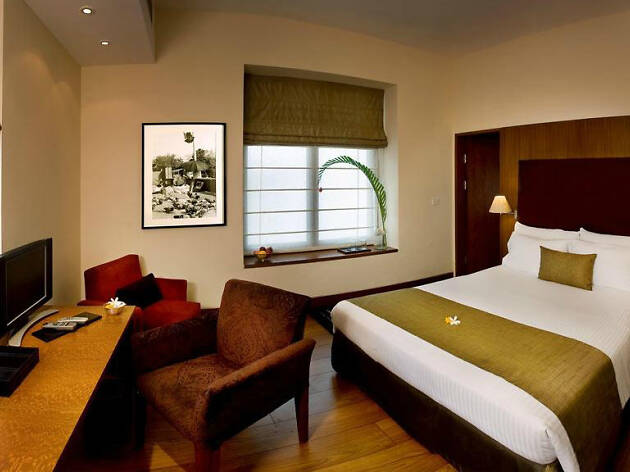 Photograph: Courtesy Tripadvisor
What is it: Touted as an "urban oasis," this 20-year-old boutique villa is set into its own green private compound in a gated estate, making it feel like a countryside retreat in the heart of the city.
Why go: The fairly small hotel—14 individually decorated rooms—still boasts big-ticket amenities like an on-site fitness city and spa. Guests can also feast on rich Kashmiri delicacies in the Manor restaurant, Kolahi.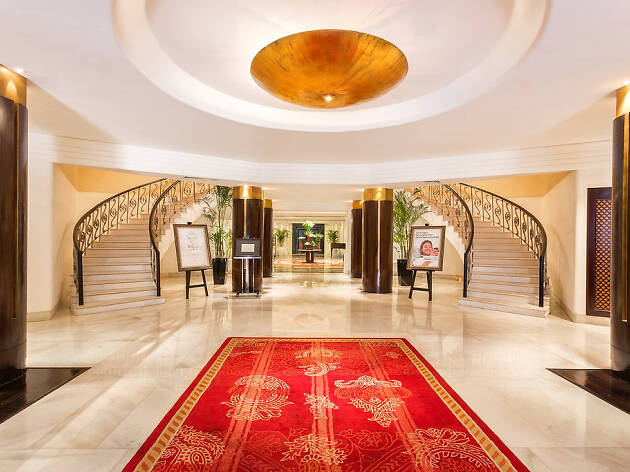 Photograph: Courtesy Tripadvisor
What is it: Built in 1952, this 140-room hotel was post-partition India's first five-star accommodation. Across from peaceful, ruin-filled Lodi Gardens, it also benefits from a stellar location.
Why go: The comfortable, marble-floored rooms are surprisingly affordable at low season. Plus, you'll enjoy the fresh air and greenery of Lutyens' Delhi, an upmarket district famous for its British-built bungalows.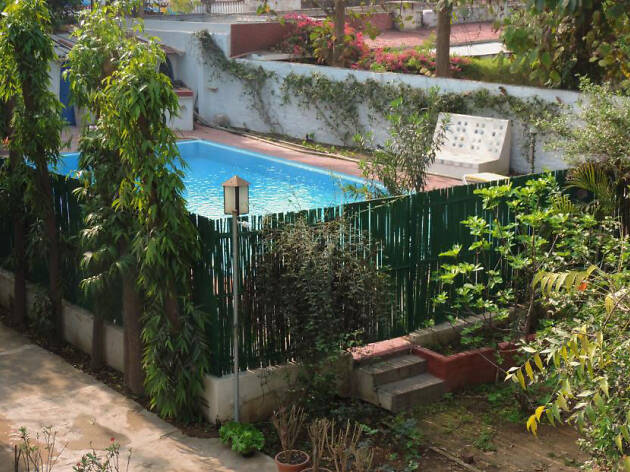 Photograph: Courtesy Tripadvisor
What is it: This family-run, colonial-style bed and breakfast is named after Sir Edwin Lutyens, the British-born architect credited with designing whole swathes of New Delhi.
Why go: The historic property—built in 1937—boasts a swimming pool with plenty of leafy spaces, a rarity in car-crazy Delhi. The comfortable, no-frills rooms are adorably homey and grant access to the breakfast buffet.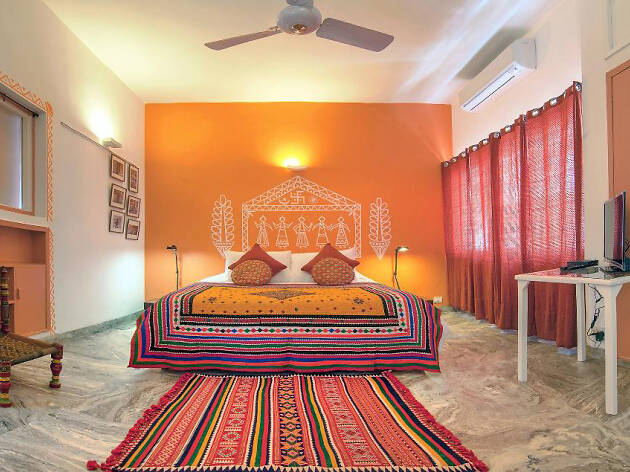 Photograph: Courtesy Tripadvisor
What is it: A paean to India's rich heritage, this hotel offers five old-world, richly decorated—but still Wi-Fi-equipped—rooms, each modeled after a different region of the country. Expect plenty of folk crafts and pops of color.
Why go: If big-name hotels aren't your thing and you prefer a more curated experience, then this well-tended guesthouse guarantees a soft landing in Delhi. Plus, the home-cooked breakfast is absolutely delicious.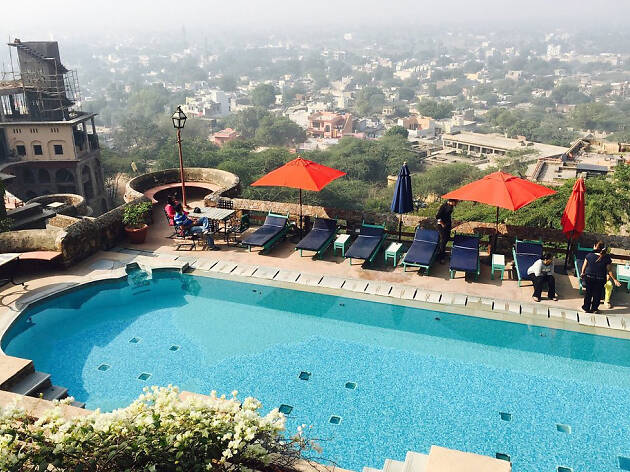 Photograph: Courtesy Tripadvisor/iRakeshD
What is it: Only an hour's drive from the capital, this sprawling, five-centuries-old heritage resort—renovated from a medieval Rajasthani hilltop palace—is truly the stuff of fairy tales.
Why go: Where else can you stay overnight in a 15th-century royal fortress? But don't expect any ghosts. The spotless, decidedly un-creepy resort has an on-site Ayurvedic spa, two swimming pools and its own zip-line for bird's eye views of the Aravalli Hills.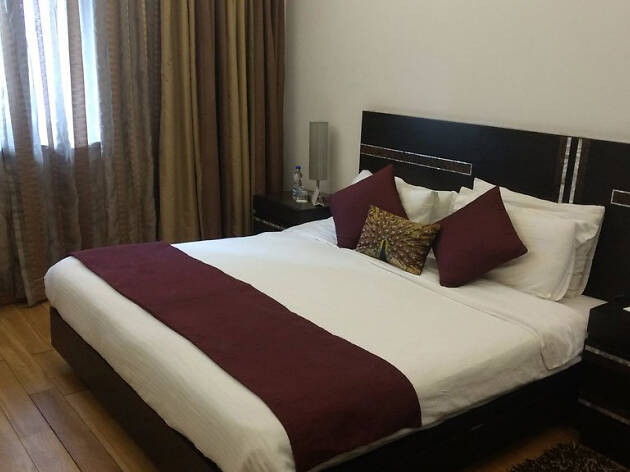 Photograph: Courtesy Tripadvisor/Amit A.
What is it: Another Chanakyapuri favourite, this simple but elegant boutique hotel offers 25 rooms in a peaceful New Delhi setting. It takes its globetrotting name from the row of embassies nearby.
Why go: If the close quarters of a family-run guesthouse make you itch but you're still looking for an intimate touch, then this classy—but very un-flashy—hotel strikes the right balance. Plus, there's an al fresco restaurant serving tasty European fare.
Looking for cultural endeavors?
Make sure to visit all the national museums but step outside the hustle and bustle of the city center and find rare wonders: the quirky yet unmissable Toilet Museum, the Philatelic Museum for stamp-collectors and the Jantar-Mantar, where you'll walk through the observatory and take a close look at all the instruments on premise.