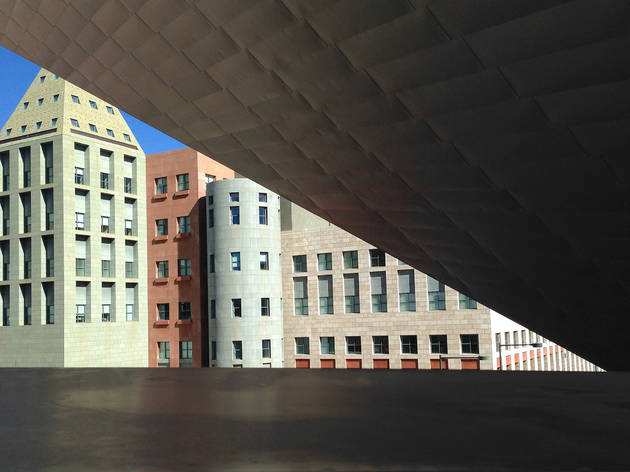 The 10 best museums in Denver
The best museums in Denver showcase both regional heritage and collections of global import
As the hub of a state rife with fun things to do, restaurants, natural beauty, Wild West lore, cultural pride and booming technology, Denver lies at a crossroads of historic preservation, inspired creativity and innovation—and its museums reflect the pulse of the region.
Landmarks like the Denver Art Museum and Denver Museum of Nature & Science anchor to-do lists for locals and tourists alike, while more niche institutions like the Molly Brown House and Wings Over the Rockies serve as pillars of Colorado's vibrant identity. Check out the best of the best at these 10 must-see museums.
The best museums in Denver
yelp
What is it? This architectural landmark in the Golden Triangle Creative District —look for the geometric spaceship-like design masterminded by world-renowned architect Daniel Libeskind—houses 70,000 artworks across 10 permanent collections, and is perhaps the most recognized of the city's cultural institutions.
Why go: You'll never (ever) run out of provocative artwork to ogle at the 135-year-old museum. Musical rocking chair installation? Check. African wooden masks? Check. And fashion die-hards: Don't miss the Dior exhibit.
yelp
2. Denver Museum of Nature & Science
What is it? Set in the picturesque green space of City Park, this behemoth is a gold mine of all things related to our natural world, from the secrets of space to the mysteries of dinosaurs.
Why go: Somebody's gotta show us what our world was like before, well, us. Make sure to hit the Planetarium for a cosmic journey or a choose-your-own-space adventure, and the IMAX theater for 3D fun with films like Oceans: Our Blue Planet.
yelp
3. Children's Museum of Denver
What is it? A Denver institution for families, the Children's Museum underwent a $16.1 million expansion in 2015 to create a nine-acre campus that doubled its exhibit space.
Why go: Does your child want to run her own veterinarian clinic? Learn the science of giant bubbles? Prepare food with a real chef? Climb boulders, glide through a waterfall ot go ziplining? You're in the right place.
yelp
4. History Colorado Center
What is it? A hub of all things you never knew you needed to know about the Centennial State (that's Colorado), the Center debuted in 2012 in the Golden Triangle Creative District.
Why go: Get the 101 on the people, places, and events that shape the sprawling great plains, modern cosmopolitan cities, and awe-inspiring peaks.
yelp
What is it? This shrine to one of America's greatest abstract expressionists, Clyfford Still, honors an artist who pioneered an avant-garde approach to painting in the post-war years.
Why go: Still kept his work out of galleries, cutting off public access. His will directed his vast and largely unseen collection to go to a city that agreed never to relinquish any piece. As of 2011, Denver houses 95 percent of his life's work—"the most intact body of work by any major artist from any century."
yelp
6. Wings Over the Rockies
What is it? Housed in a hangar on the former Lowry Air Force Base, this museum showcases the majestic machines and historic flight-related artifacts that have propelled us into the next frontier of flight and space.
Why go: Peruse more than 50 iconic aircraft, from 1930s-era B-18s to the fan-favorite replica of the Star Wars X-Wing Starfighter flown by Luke Skywalker in an original Star Wars episode. You can even test your pilot skills in a full-throttle simulator.
Photograph: Wes Magyar
7. Kirkland Museum of Fine & Decorative Art
What is it? An eclectic homage to Vance Kirkland, one Colorado's most influential modern artists, the museum displays a retrospective of Kirkland's work, plus collections of regional art and carefully curated international decorative arts (read: furniture and homewares), arranged salon-style as a time-travel experience.
Why go: Kirkland's original 107-year-old studio, preserved exactly as it was when he died, was moved on wheels to Denver's Golden Triangle Creative District; it re-opened as part of a gorgeous expanded museum.
yelp
8. Museum of Contemporary Art Denver
What is it? Five galleries' worth of rotating experimental art and ideas at this Lower Downtown gem keep the offerings at MCA fresh and provocative.
Why go: Part of the wow-factor is the building design itself (courtesy of renowned architect David Adjaye (think: Smithsonian-caliber projects), which blurs the boundaries between the interior and exterior for a unique sensory experience. Installations like "Honey"—a delicate and luscious video display plus performance art—are a feast for the senses.
yelp
9. Molly Brown House Museum
What is it? This restored Victorian mansion in Capitol Hill was once the home of the famous "Unsinkable Molly Brown:" a Titanic survivor, activist, and philanthropist who navigated tumultuous turn-of-the-century industrialization and social change with uncommon tenacity and passion.
Why go: Take a deep dive into the grandeur of Denver's silver-baron and gold-rush era and Margaret "Molly" Brown's progressive work for miners' rights, suffrage, cultural diversity, the justice system, politics, and wartime efforts at this beacon of Denver's identity.
Photograph: Courtesy Tripadvisor/Museo de las Americas
10. Museo de las Americas
What it is: The Rocky Mountain region's biggest exhibitor of Latin American arts anchors Denver's buzzing Art District on Santa Fe.
Why go: Its blend of ancient and modern works creates a sense of relevance that highlights the enduring legacy of Latin American culture in Colorado and beyond. Case in point: "El Finito" is a collaborative exhibition featuring 35 years of Lockheed Martin satellite images, tied to ancient Aztec prophecies and their interpretations of the universe.
Ready to plan the rest of your trip?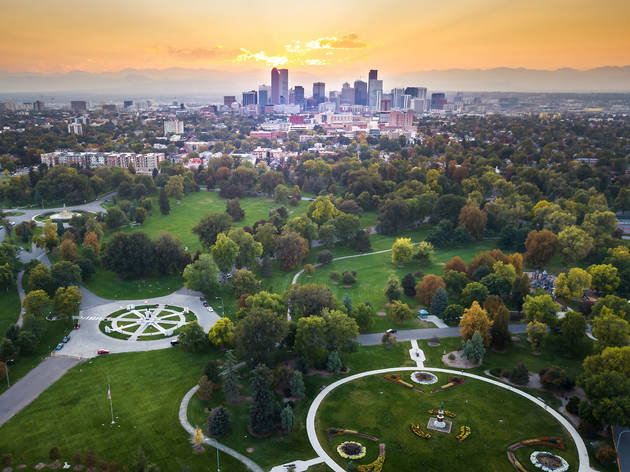 From renowned music venues and unique museums to craft-booze crawls, top-notch restaurants and outdoor adventures, there's no shortage of awesome things to do in Denver.