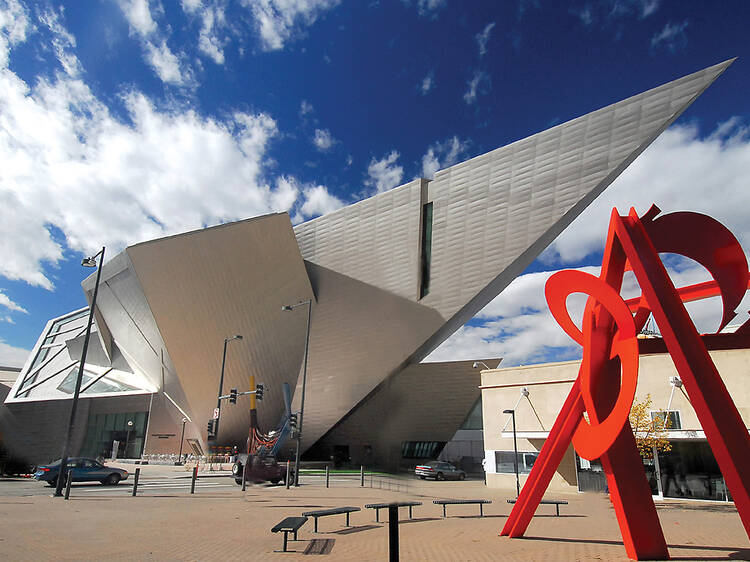 Photograph: Stevie Crecelius courtesy of Visit Denver
The Denver Art Museum houses 70,000 artworks across 10 permanent collections. As one of the largest art museums between Chicago and the West Coast, you'll find anything from Asian, African, European, and Modern artworks, but the museum is best known for its collections of Native American and Western Art.
But another reason to visit (one that's immediately clear from the outside) is for the museum's iconic architecture—the collections are housed within a series of design-driven buildings. The triangular steel frame of the Hamilton Building, designed to emulate the Rockies, was created by world-renowned architect Daniel Libeskind. Another building, formerly called the North Building, was designed by famed Italian architect Gio Ponti in 1971 and had just completed a nearly four-year renovation. During its remodel, the newly christened Martin building refreshed all seven floors of its exhibition space, creating new learning and engagement spaces while also adding the Sie Welcome Center. It also built a new cafe and restaurant helmed by Jennifer Jasinski, a local James Beard Award-winning chef.