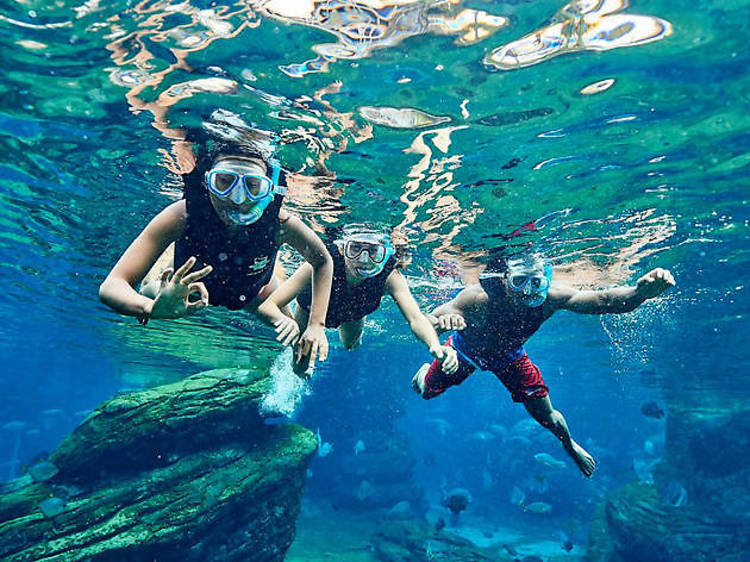 Photograph: Roger Jardine
What is it: South Africa's most impressive aquarium, adventure park and water park that sits at the end of the famous Golden Mile and boasts more attractions than you can do in a day. It's a roaring, splashing, laughing experience that will educate, inspire and enthrall you.
Why go: A day spent here will let you experience a huge variety of activities and attractions, but that's not what makes uShaka so special. No, that's reserved for the moment you sit down in the depths of the Cargo Hold restaurant, dining alongside the sharks as they swim lazily past your table. If you're not hungry, why not sit on an anaconda for a selfie or feed a stingray instead?