Heads up! We're working hard to be accurate – but these are unusual times, so please always check before heading out.
11 best things to do in Durban
A visit to Africa's largest shopping mall and feasting on bunny chows are some of the best things to do in Durban
The best things to do in Durban are obviously influenced by the phenomenal weather that the city's residents get to enjoy. Imagine a place where you're warm all year round. Where winter just means a jumper at 8pm and where summer is a vibrant burst of colour and culture. This is Durban, home to Africa's largest shopping mall, the world's fifth largest aquarium and the Zulu nation. This is where the young and young at heart go to wade in balmy seas, stand on bright yellow beaches and experience a night life that has a beat of its own. Want to see the ocean's finest followed by a feisty bunny chow and a walk in a lagoon? This South African town has got you covered.
Done something on this list and loved it? Share it with the hashtag #TimeOutDoList and tag @TimeOutEverywhere.
Find out more about how Time Out selects the very best things to do all over the world.
Best things to do in Durban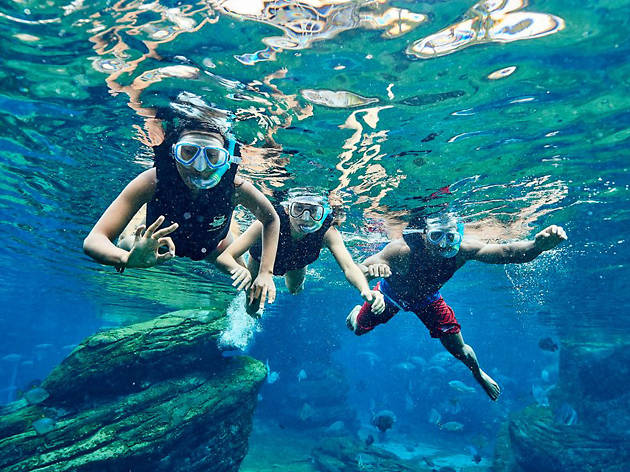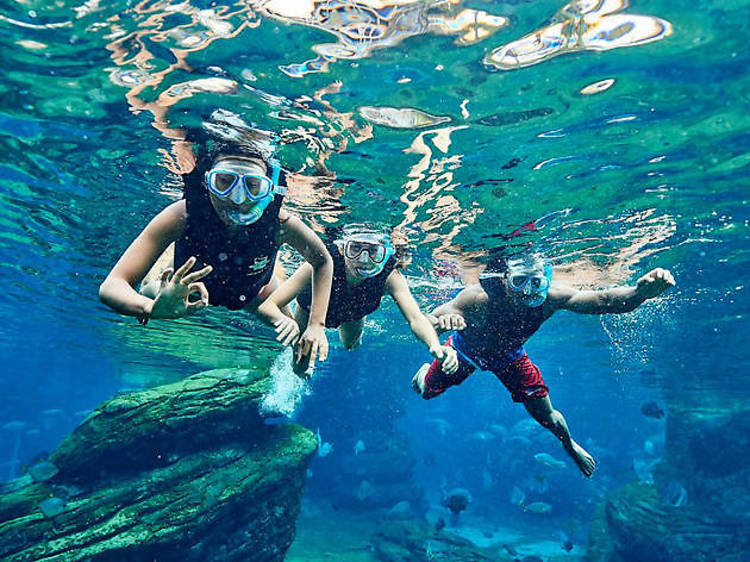 Photograph: Roger Jardine
What is it: South Africa's most impressive aquarium, adventure park and water park that sits at the end of the famous Golden Mile and boasts more attractions than you can do in a day. It's a roaring, splashing, laughing experience that will educate, inspire and enthrall you.
Why go: A day spent here will let you experience a huge variety of activities and attractions, but that's not what makes uShaka so special. No, that's reserved for the moment you sit down in the depths of the Cargo Hold restaurant, dining alongside the sharks as they swim lazily past your table. If you're not hungry, why not sit on an anaconda for a selfie or feed a stingray instead?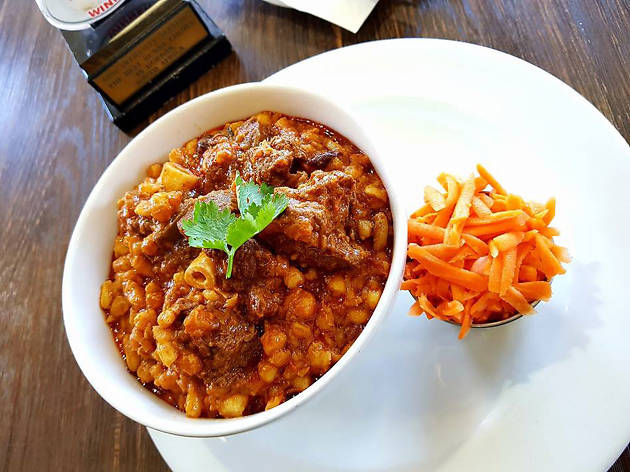 What is it: The best place to devour a bunny chow. Relax, we're not trying to convince you to eat an actual bunny. This iconic Durban dish sees a flaming hot curry stuffed into a half loaf of bread that's had its insides scooped out.
Why go: You can't visit Durban and walk away without a bunny chow ticked off your to-do list. This almost-legendary street food is the staple of students and hungover locals. It's found everywhere in the city—from gourmet restaurants to worryingly gloomy cafes. Two of the best spots to go to are Cane Cutters in Durban city or Impulse by The Sea, a short drive outside of Durban with delicious food and views to boot.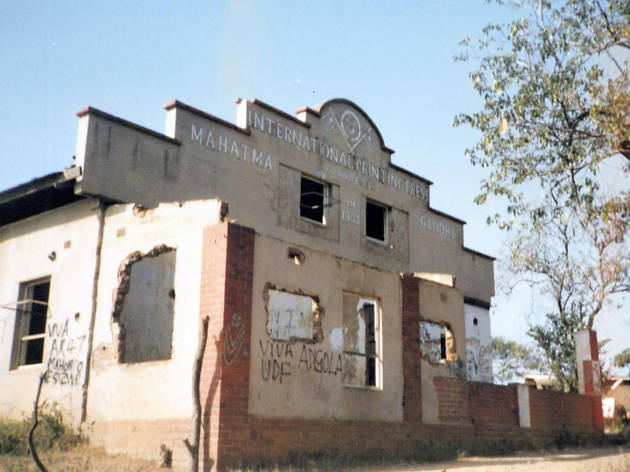 What is it: The Phoenix Settlement is land bought by Mahatma Gandhi during his time in South Africa as a young lawyer.
Why go: Gandhi came to South Africa in 1893 to provide legal aid to an Indian company and he ended up staying for more than 20 years. This historical landmark is home to both the printing press that he used to spread his ideas and the place where he lived while he fought injustice and apartheid.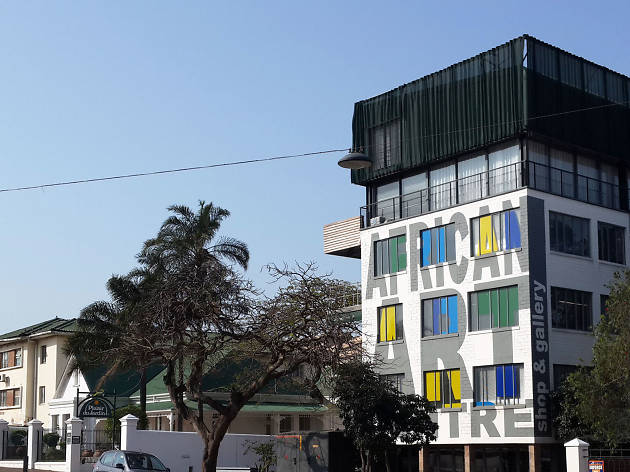 What is it: The Durban African Art Centre was created to provide unemployed artists the chance to grow their skills and improve their quality of life.
Why go: Here, you will find an eclectic array of artistic endeavours that range from hand-crafted home decor to stunning beadwork animals. You can browse the various stalls, chat to the artists and explore some unusual cures to modern ailments. Lost a lover? Need to chase off a nasty mother-in-law? The local sangoma can help.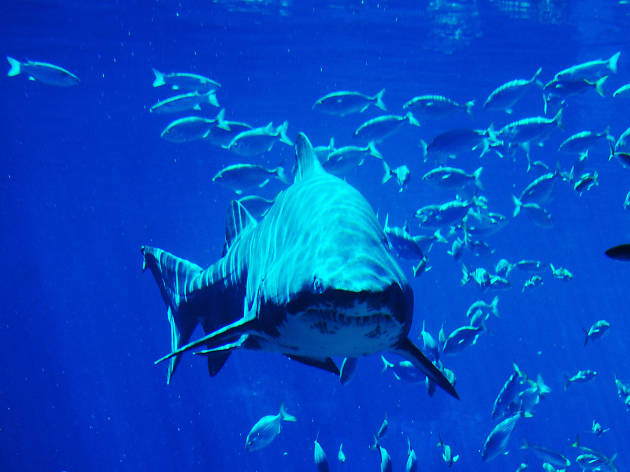 Photograph: A. C. Maritz
5. KwaZulu Natal Sharks Board
What is it: The KwaZulu Natal Sharks Board is where vital research is done to protect the local coastline, people and marine wildlife. Most notably, the sharks.
Why go: The shark has an incredibly tiny heart, small enough to fit in the palm of your hand, and yet its liver is absolutely enormous, stretching across the length of its body. This is just one of the fun facts you'll learn as the staff here dissects a shark live in front of you and explains how this remarkable animal has evolved, how it feeds and why it behaves the way it does.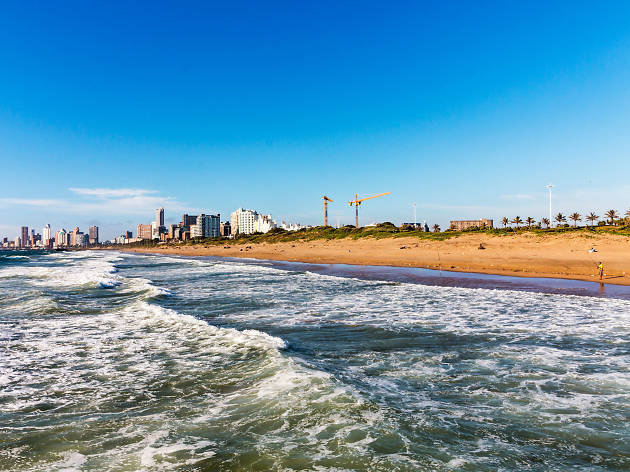 What is it: A stunning beach that puts Durban firmly on the map as one of the best surfing spots in the world.
Why go: Find massive waves and impressive surfing talent. You can rent a surfboard and play in the waves, you can lie on the golden sand and appreciate the view, or you can stroll along the promenade and enjoy an assortment of curios and eateries.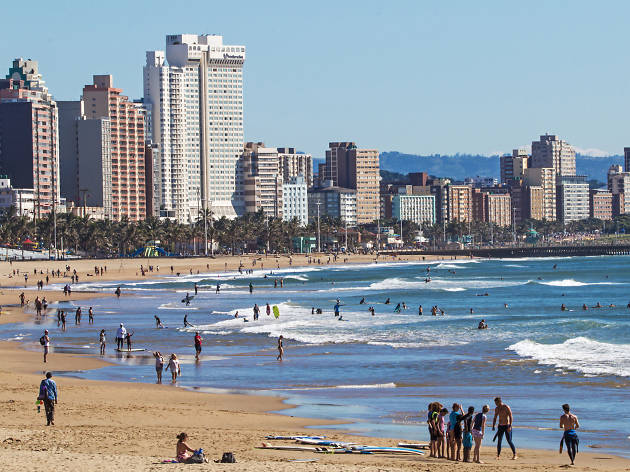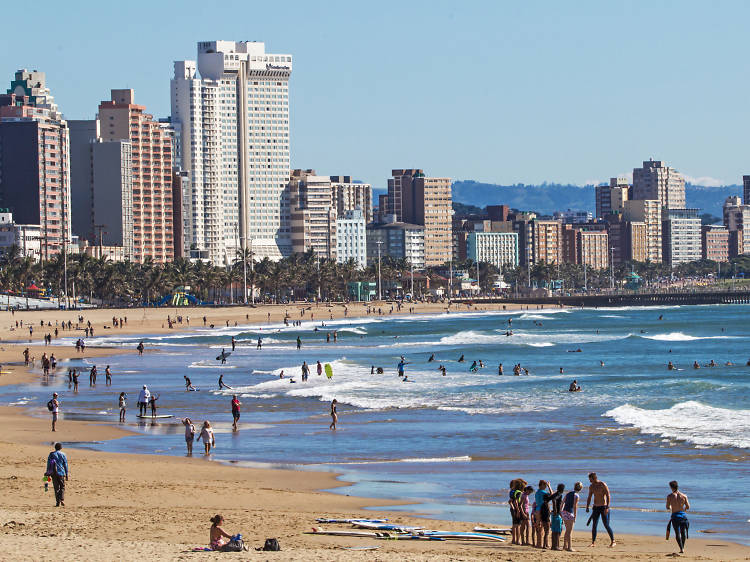 What is it: The name given to a cluster of beaches that runs for 6km alongside some of Durban's most popular attractions.
Why go: The Golden Mile has got every taste covered. If you fancy dancing with lady luck, the Suncoast Casino has the works plus a private beach. If you are more interested in an unusual market, made up of 230 tiny businesses, the Stables Lifestyle Market is open on Wednesday and Friday until late and from 10am to 5pm on a Sunday.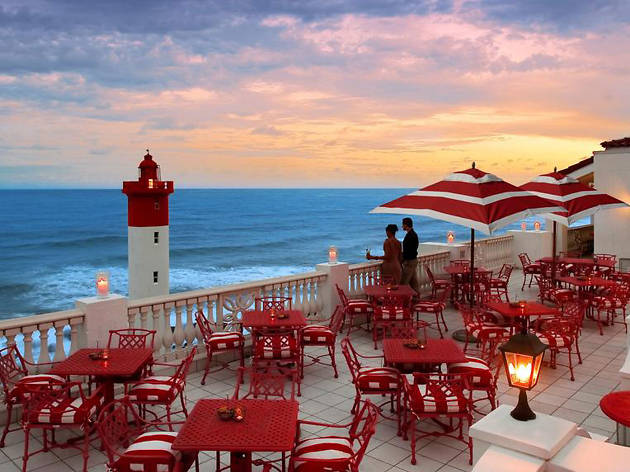 What is it: This is the best rooftop bar in Durban.
Why go: Cool nightlife spots come and go, but the Oyster Box Hotel's Lighthouse Bar remains on everybody's list as the best bar for sundowners and sunsets. Thanks to its 180-degree view of the coastline, you'll feel as if you're floating over the ocean while tasting the Umhlanga Schling. The signature cocktail is made from two things that the province of KwaZulu Natal is known for: cane sugar and cane spirit.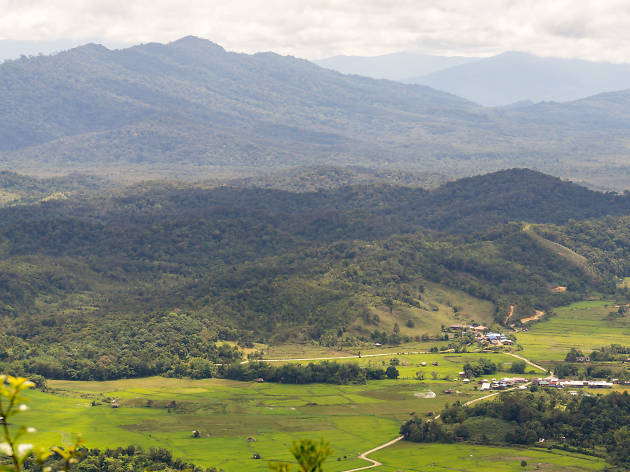 What is it: Nestled between Durban and Pietermaritzburg, the Valley of 1000 Hills is rugged, stunning, unspoilt nature.
Why go: There are literally 1,000 hills that snuggle beside one another along the Umgeni River, which flows from the Drakensberg Mountains to the Indian Ocean. Your options for entertainment and exploration are almost endless. Eat at any one of the restaurants that rest on the slopes or ride either horse or train into the mountains and feast on adventure and nature.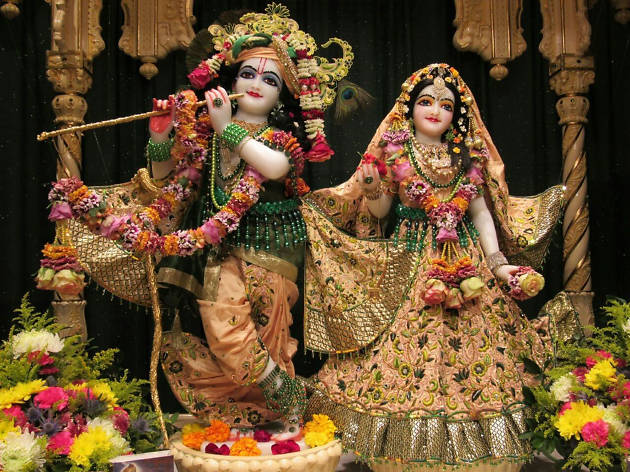 10. Sri Sri Radha Radhanath Temple
What is it: This is the largest Hare Krishna temple in Africa.
Why go: To admire the beautiful architecture: think golden colours, arching domes, stunning ceilings, intricate statues and remarkable chandeliers. Follow your relaxed meander through the temple and its lotus-shaped garden with a tasty meal at Govinda's, found right on premise. The eatery honorable provides food to the poor as well.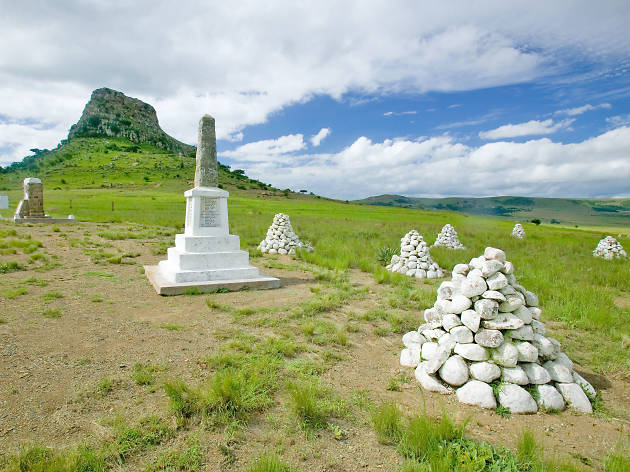 Photograph: Shutterstock
What is it: This is a full day, in-depth historical tour with Zulu Safaris.
Why go: You get to visit the site of the famous battle between the British and the Zulus while hearing some of the most remarkable and lesser known facts about the event. A trained historian will guide you through the battle and, afterwards, you'll have time to visit Rorke's Drift and the museum.