How to eat like a local in Düsseldorf
Fan of meat and potatoes? You're in the right place. Try the city's best local eats, from bratwurst to beer and frites.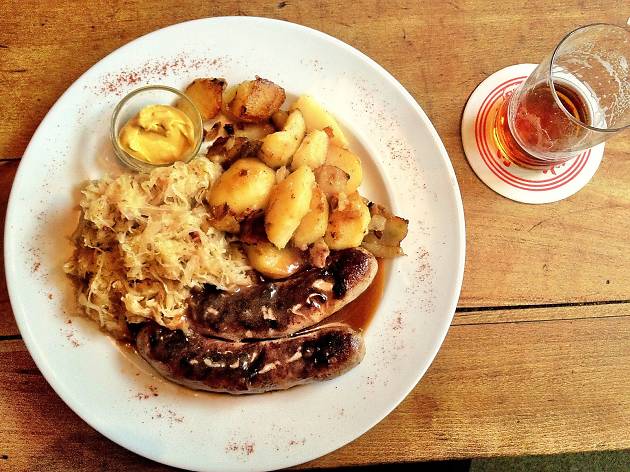 It's often been said that butter and salt are the German cook's go-to spices. In Düsseldorf, add a dollop of the city's infamous spicy mustard and you're well on your way to understanding local taste. While there's plenty of traditional German fare to be found on the menu at breweries, where meat-heavy meals like the Rheinischer Sauerbraten are washed down with an Altbier, Düsseldorf has a rich immigrant history that has helped fancy up the German palate a bit. You can find some of the best sushi and ramen here, thanks to a large community of Japanese immigrants. At Christmas, grab a fried potato pancake with applesauce, known as a Reibekuchen, and a mug of mulled wine (Glühwein) at an outdoor market and call it a meal. Although German food can be quite heavy, vegetarian dishes are increasingly lightening up local menus; if you do have dietary restrictions, though, be sure to ask if those potatoes or pumpkin soup have speck (pig fat) in them.
How to eat like a local in Düsseldorf
Still hungry?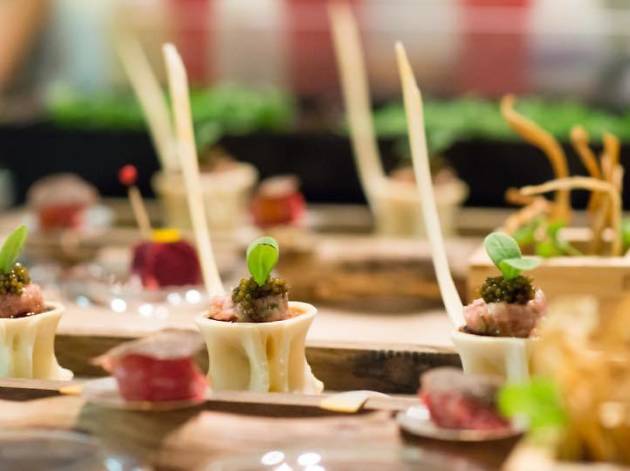 Though often overlooked in favor of bigger, splashier German cities like Berlin or Cologne, Düsseldorf is an underrated gem, known amongst those who love it for its creativity and culinary eclecticism.