Heads up! We're working hard to be accurate – but these are unusual times, so please always check before heading out.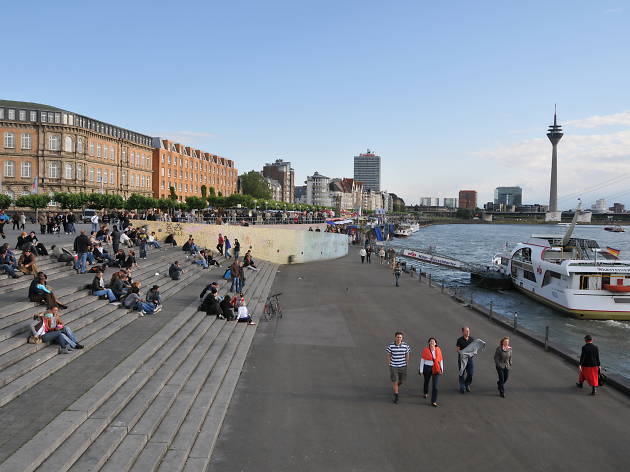 Travel tips every first time Düsseldorf visitor needs to know
Get to know the city with our guide to must-know travel tips, including unwritten rules, transit info and hidden gems
Over the last century, Düsseldorf has gone from a series of small villages to an international cultural destination. And though it's grown into one of Germany's most important places, the city with village (dorf) right in its name hasn't lost its provincial feel. With a quiet, residential vibe, Düsseldorf has plenty to take in once you know where to go, from the magnificent architecture of the Medienhafen on the Rhine riverfront to the noteworthy attractions and art museums. People here prefer to keep to themselves while keeping up appearances, so leave the flip-flops at home and dress to impress in Germany's fashion capital. You might just find yourself rubbing elbows with local celebrities at a gallery opening or while strolling along the Kö.
Travel tips every first time Düsseldorf visitor needs to know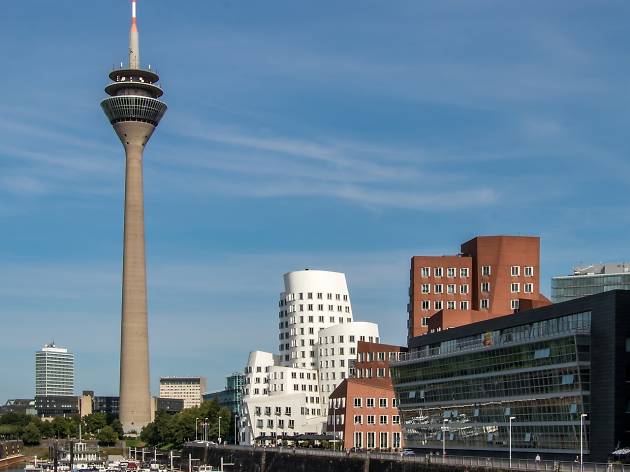 1. The world revolves around the tower
Getting your bearings in Düsseldorf can be hard. With neither a "true" downtown nor an easily discernible pattern to the street layout, the easiest way to determine where you're at is to look for the round television tower, the Rheinturm, located amid the Medienhafen and directly on the river. It's also a great place to grab a drink and see the skyline.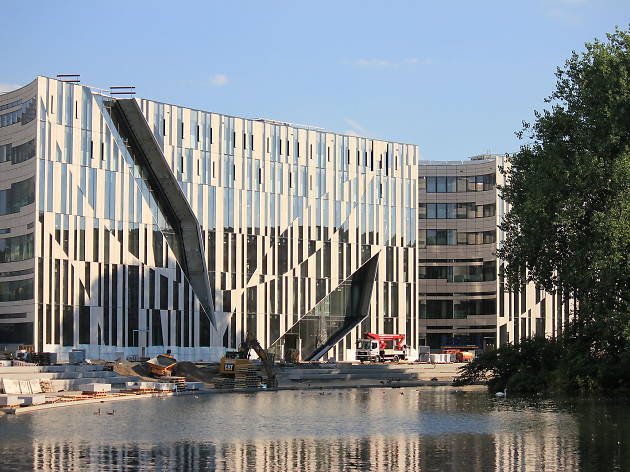 2. Make a shopping bee-line for the Kö-Bogen
Königsallee is one of Germany's most expensive shopping streets, with luxury goods stores like Gucci and Chanel drawing shoppers from around the world. Divided by a canal and lined with chestnut-trees, the kilometer-long boulevard is one of the city's prettiest streets. Bordering the Altstadt, it runs from the city's main park, the Hofgarten, and is filled with fantastic architecture, including the Kö-Bogen shopping mall, designed by Daniel Liebeskind.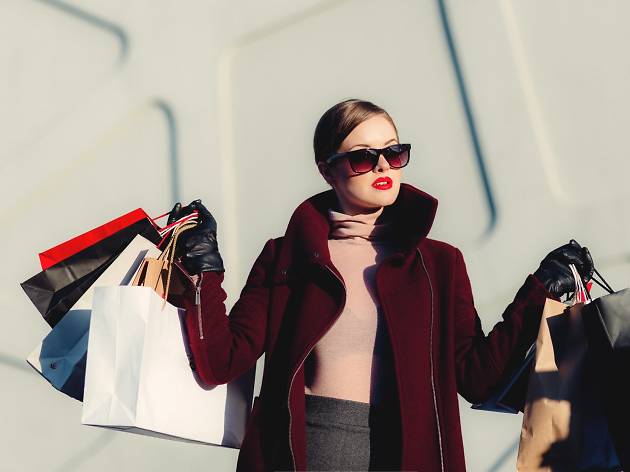 One of Germany's wealthiest cities, Düsseldorf is also one of the country's most fashion-conscious destinations. Although torn denim and sneakers are more acceptable attire today than they were just a few years ago, there is still an unwritten dress code in many establishments. If you're headed to the Oper am Rhein or embarking on a shopping spree on the Kö, make sure to dress the part or risk being turned away at the door. You can leave the penguin tails at home—just don't show up in flip-flops and tank tops.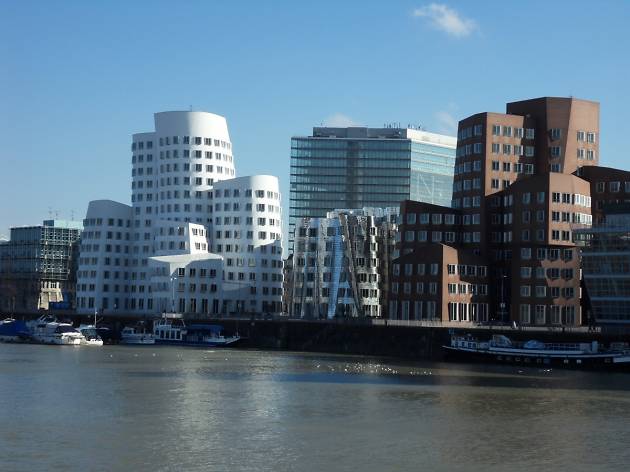 4. There's media in Media Harbor
Düsseldorf is not only Germany's fashion capital, it's also home to hundreds of advertising agencies, publishing houses and several television studios. It is a place concerned with appearances and nowhere is that more apparent than at the Medienhafen, the city's upscale riverfront office district with buildings designed by Frank Gehry that are well worth a look.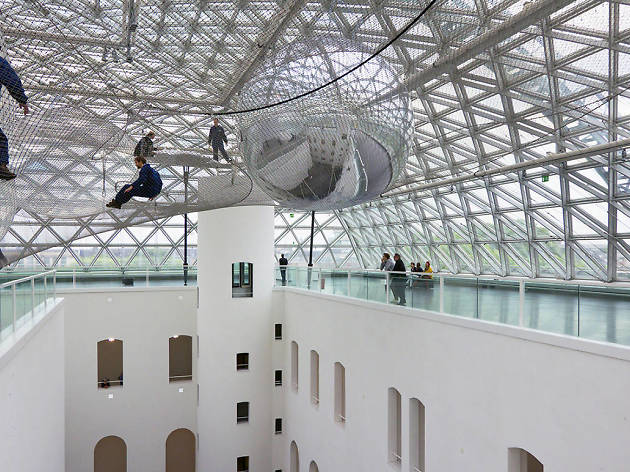 Photograph: Wojtek Gurak/Flickr
5. Don't miss the (free) art
Home to the Arts Academy that counts Joseph Beuys, Gerhard Richter and Andreas Gursky as alumni and where some of the biggest artists of the 20th century have taught, Düsseldorf has a reputation as a leading arts center to uphold. Grab an Arts Card from the Tourist Office and get entry for a year to most of the city's 26 museums. Or check out the K20 and K21 Museums after 6pm on the first Wednesday evening of every month for free entry. Just be sure to note: most museums are closed Mondays.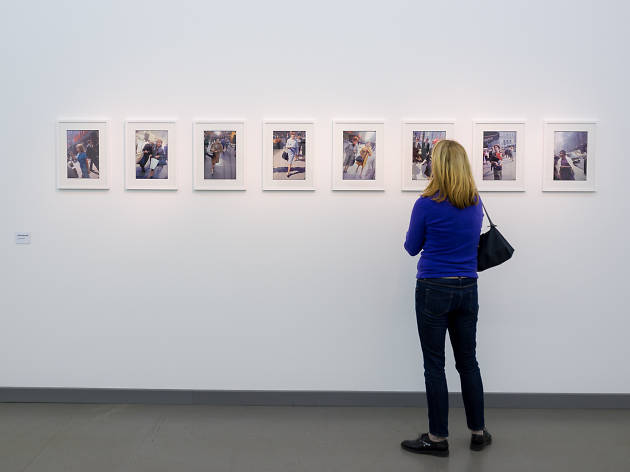 Photograph: Courtesy Simon Bierwald/Flickr
6. …It's not just in museums!
Lovers of modern and contemporary art will feel drawn to the more than 100 galleries dotted around the city, especially in the Stadtmitte neighborhood. Openings occur nearly every weekend and since 2017, the city plays host to its own annual art fair.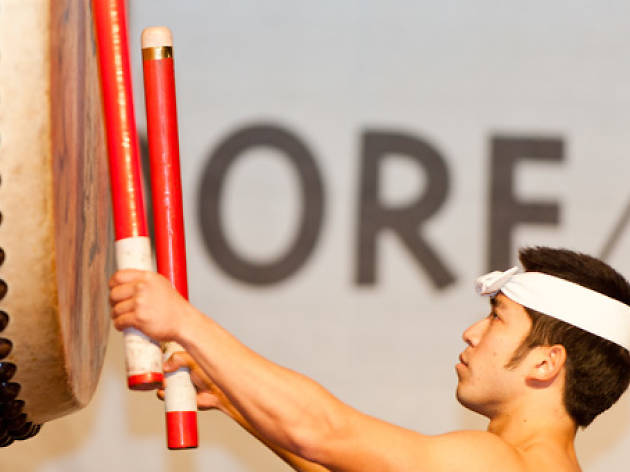 Photograph: Courtesy Japan-Tag Düsseldorf
7. Japanese culture is everywhere
Home to Europe's third largest Japanese community, Düsseldorf celebrates the contributions of the country's immigrants with a city-wide party and awesome fireworks display over the Rhine on one of the last weekends in May. If you're here at another time, check out the area around Schadowstrasse for some of the best Japanese food in Germany.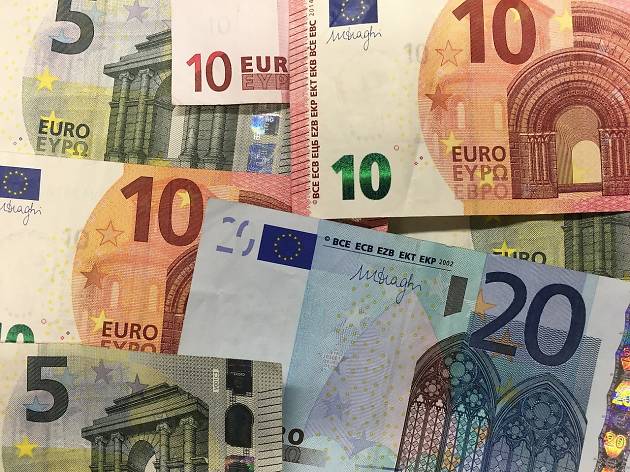 No matter what you're doing or where you're going, it's always a good idea to keep cash on you. Although Düsseldorf is home to loads of start-ups and new media companies, banking is still behind the times. Few taxis, pubs and dining establishments take credit or bank cards and even fewer places are set up for mobile pay.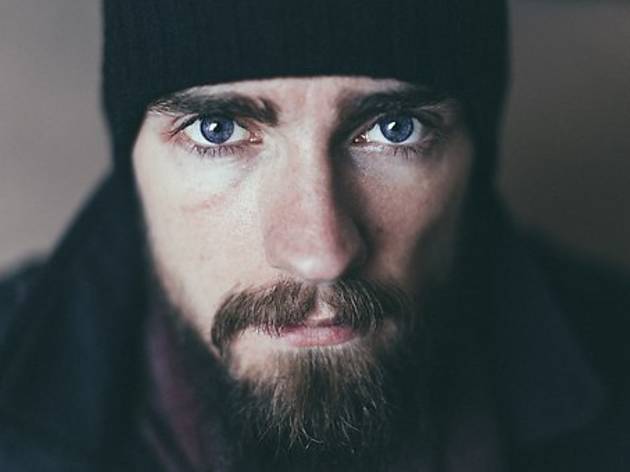 MaxPixel's contributors
9. A cold stare is a form of greeting
Don't take it personally if no one says hello as you pass by. Or when you walk into a store. Or even in a restaurant when someone comes to take your order. Germans are a formal bunch and an expressionless nod is often used as a polite form of greeting—and one you should reciprocate.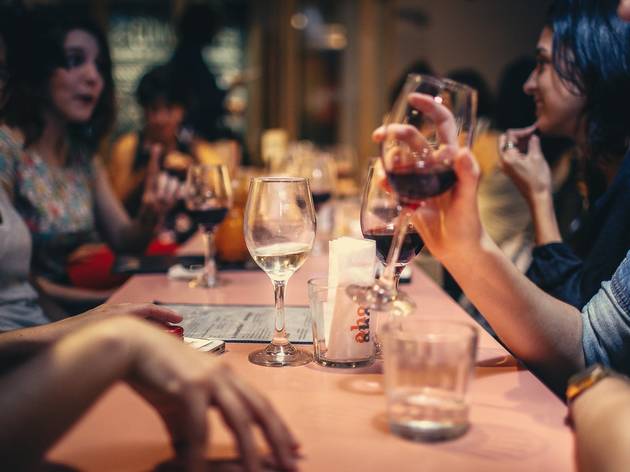 Visitors are often shocked at the lack of friendliness by customer service personnel. The first place many visitors notice this is in cafes or restaurants, where servers only come to you when called—and called in the right way. Snapping your fingers, whistling or calling out garcon is the epitome of rudeness. A raised hand and wave in their direction will suffice. In breweries, you can also order another by simply making eye contact with the server and giving the thumbs up sign, signifying the number one.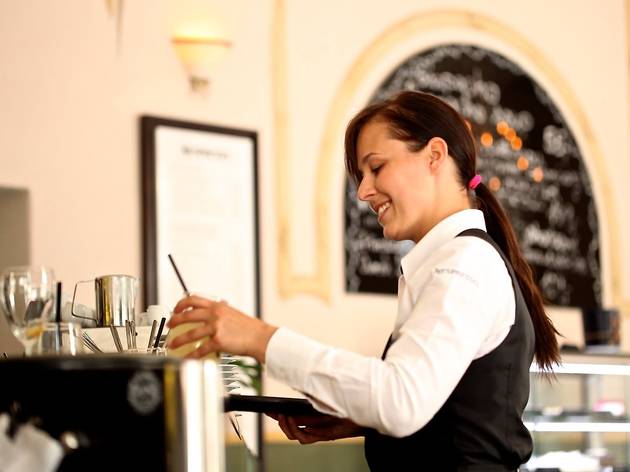 Tipping in Germany is a polite show of appreciation, but don't go overboard. Most servers and taxi drivers are happy if you round up to the nearest Euro or two and will look at you funny if you approach even ten percent of the bill.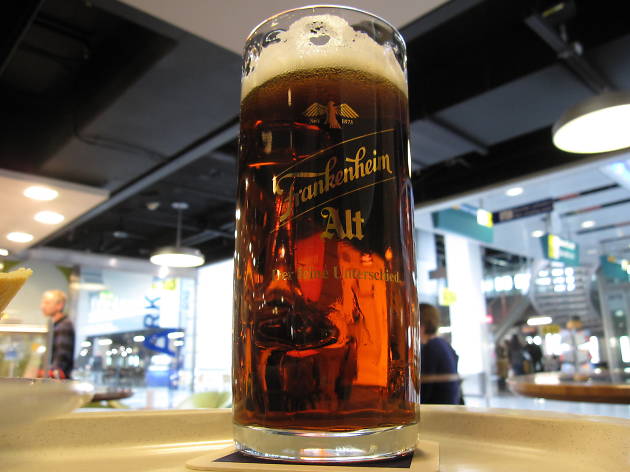 Photograph: Bernt Rostad/Flickr
It bears repeating that not all beer is created equally. The top-fermented lager native to the region may be low in price, but not in alcohol content. Drink slowly. Drink wisely. And while drinking, keep in mind that public toilets are a rarity.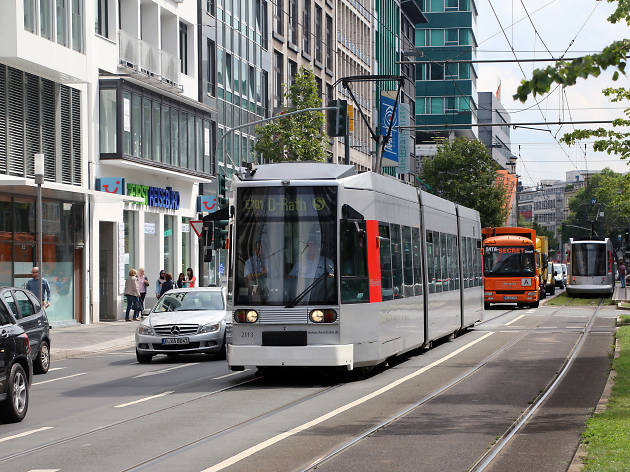 Photograph: Courtesy Roel Hemkes/Flickr
13. Watch traffic while on trams
Düsseldorf has an extensive public transportation network comprised of U-Bahn (underground subways), S-Bahn (suburban rail), buses and trams. The trams, denoted by their numbers 701-709, run on tracks in the middle of busy city streets, so while boarding and exiting, it's vital to stay aware of traffic. Pedestrian-tram accidents are increasingly common so pay attention, especially with earbuds in.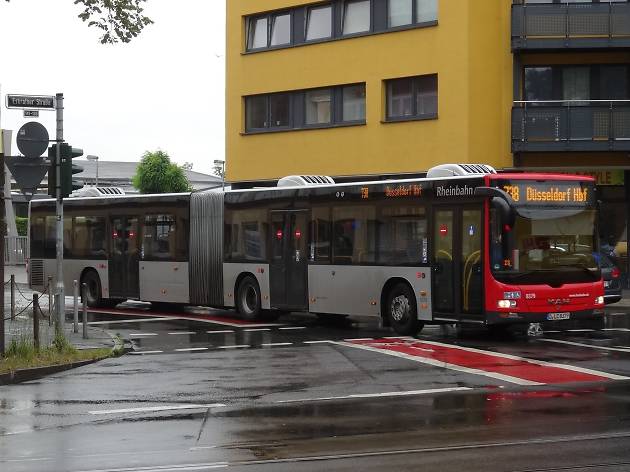 Photograph: Courtesy Harry Nl/Flickr
14. Always stamp your ticket
Public transportation runs on the honor system, with authorities often boarding mid-trip to ensure everyone has a valid ticket. You can buy your ticket from a machine on board (not the driver) and be sure to time-stamp it—or risk a 40 Euro fine.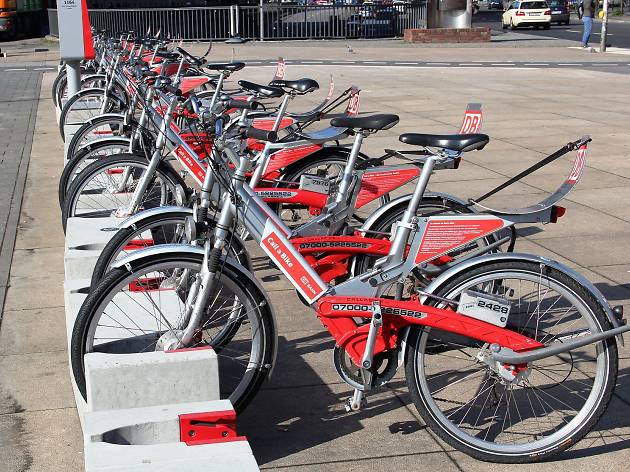 Photograph: Courtesy Rudolf Simon/Wikimedia Commons
15. This is a cycling city
With lots of parks and marked bike lanes, Düsseldorf is a great city to see by bike. Bike sharing is simple and easy using the FordPass mobile app/DB Call a Bike program. But remember that bikes are subject to the same rules of the road as vehicle traffic: stop at red lights, don't turn right on red and make sure your lights are on after dusk.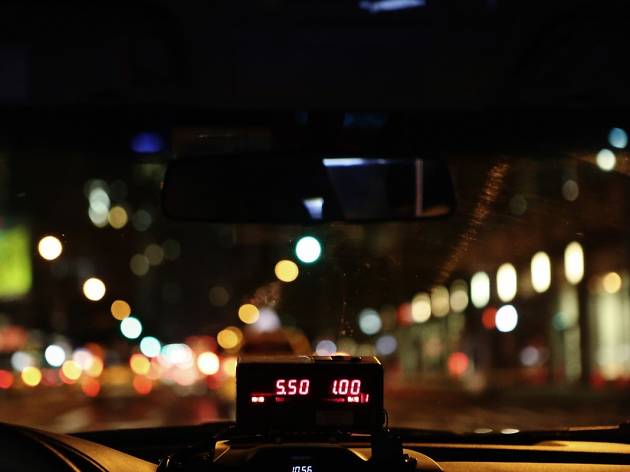 16. if it's late, hail a taxi
With no official closing times, club nights can bleed into the wee hours of the morning. Planning a night out? Figure in cab fare for the ride home, as public transport runs sporadically after midnight and before dawn.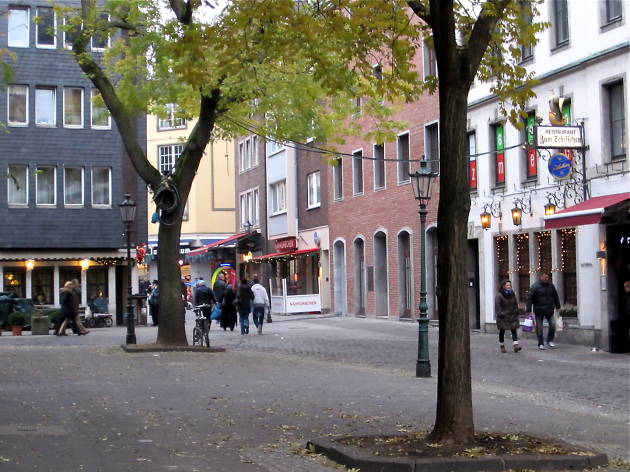 Photograph: Courtesy La Citta Vita/Flickr
17. This city can be sleepy
For a city of more than one million inhabitants and with several universities, Düsseldorf can be eerily quiet late at night. While pubs and clubs in the Altstadt—especially around Bolker Strasse or Ratinger Strasse—are open every day, in other neighborhoods finding something doing after 10pm on a weekday can feel near-impossible. One area to look is Bilk, the student district, or Pemplefort, filled with bars and restaurants which get lively on warm summer days.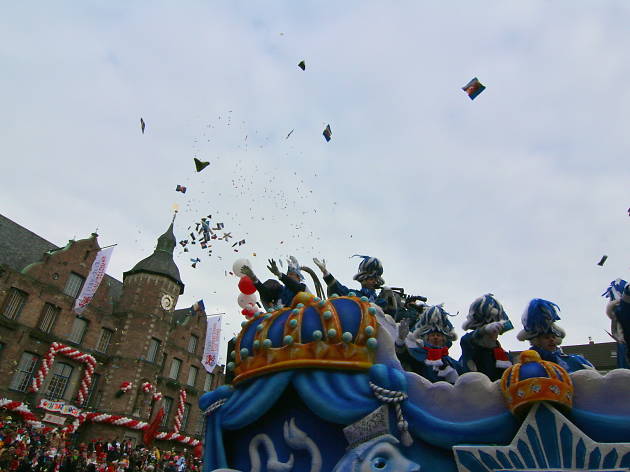 Photograph: Citanova Düsseldorf/Flickr
18. Be aware of Karneval closings
Germany's Rhineland region celebrates the start of Lent every year by throwing a five-day party before the fasting begins. Beginning at 11:11 on Weiberfastnacht (Ladies Night) on the Thursday before Ash Wednesday (usually in mid-February to mid-March), the streets are flush with drunken revelers. Most bars are open, but many shops are closed for the party, which carries on through the following Tuesday. One highlight is the Rosenmontag parade on Monday, filled with drum corps, dancers and floats poking fun at politics. Though it may not be fun for everyone, it's definitely worth a visit at least once.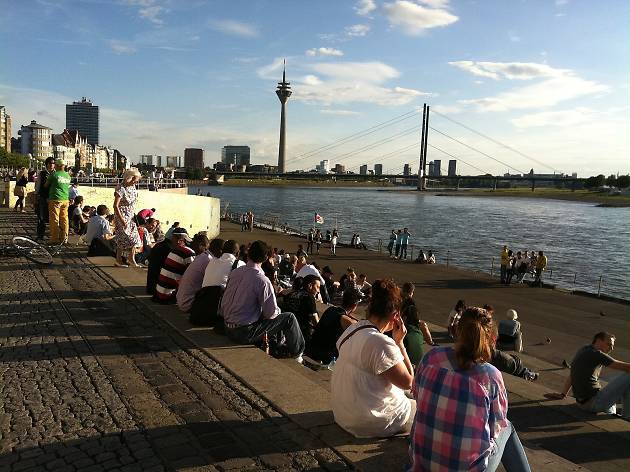 Photograph: Courtesy Kippelboy/Wikimedia Commons
19. Beware of swift currents
The Rhine may be the city's centerpiece, but dipping more than a toe into the busy shipping channel isn't a wise idea. Grab a beer and hang out riverside (not too close to the edge) or take a boat cruise down to nearby Cologne if the water's calling.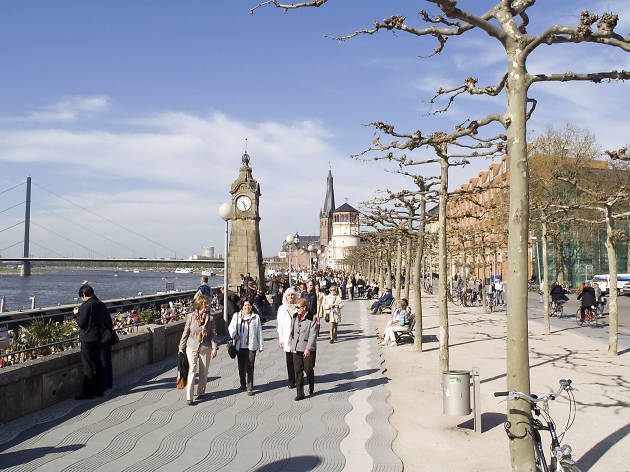 Photograph: Courtesy Alexostrov/Wikimedia Commons
20. Sundays are for strolling
German law has that most shops remain closed on Sundays, and the centuries-old rule has created a culture of Sunday walkers. One of the best places to bust out your walking shoes is the Rhine Promenade. If green parks are more your style, the botanical gardens surrounding the Benrath Castle have plenty of paths to get lost in your thoughts.
Time to explore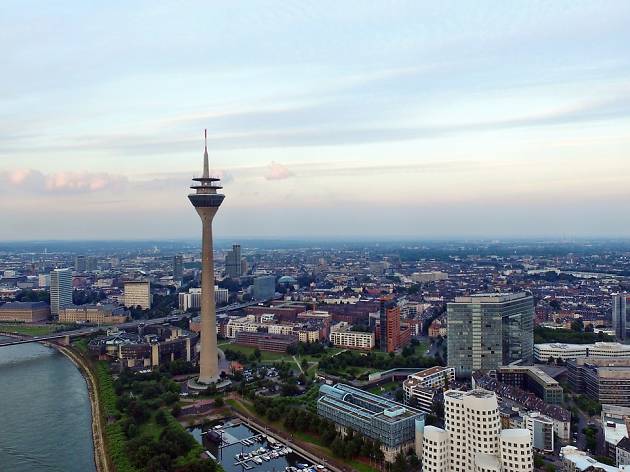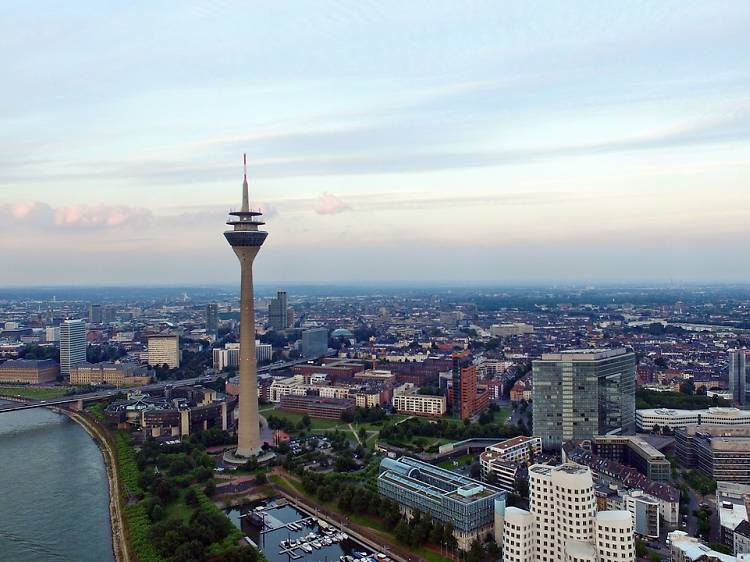 This medieval city on the banks of the Rhine recently celebrated its 730th birthday, but Düsseldorf isn't resting on its historic laurels. With a slew of cutting-edge architecture and a booming arts scene both above and below ground, the capital of the of the North-Rhine Westphalia state is fast becoming one of Germany's most lively metropolises.