Heads up! We're working hard to be accurate – but these are unusual times, so please always check before heading out.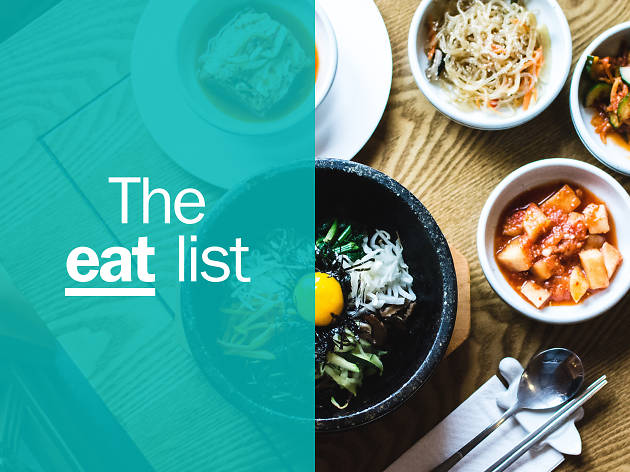 The 12 best restaurants in Easton
From pubs and pizza joints to bold concepts and global flavors, the best restaurants in Easton will delight you
You probably haven't heard much about Easton, Pennsylvania, yet. Sitting in the Lehigh Valley at the crossroads between New York City and Philadelphia, Easton was a major hub for transportation and industry from the Revolutionary War to the mid-twentieth century. Following a period of decline, the city has bounced back in a big way, and its star continues to rise. Anchored in a reinvigorated historic and cultural district that's home to the Crayola Experience and the State Theatre, among other key attractions, Easton's burgeoning restaurant scene is drawing some of the best chefs in the region and building the city a national reputation. Loyal to its blue-collar roots, pubs and pizza joints are popular mainstays, while notable newcomers are introducing bold concepts and globally inspired flavors, earning raves from tourists and locals alike. The best restaurants in Easton are sure to rock your taste buds like few others: get ready to eat.
Best restaurants in Easton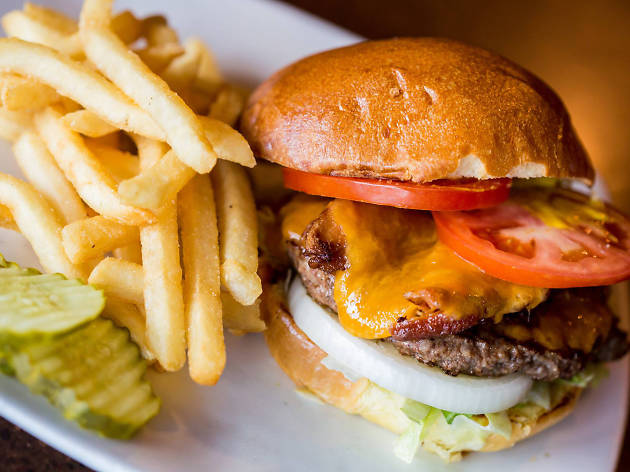 What is it: An always-packed diner on Route 248 that delivers high-quality fare in a comfortable setting.
Why go: The extensive breakfast menu offers classic and signature omelettes along with "pop pop's pancakes" and grandma's French toast. Lunch and dinner favorites include the Athenian Greek salad, mozzarella bacon burger and the 248 sirloin. Be sure to leave room for a homemade dessert like pecan pie or rice pudding.
Price: Average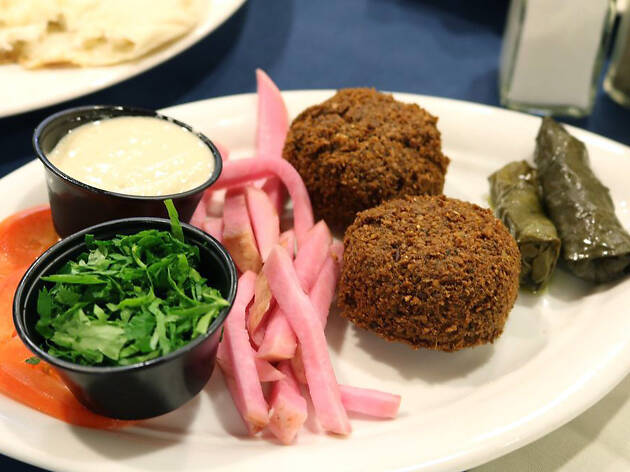 Photograph: Courtesy Yelp/Benjamin L.
What is it: An authentic Middle Eastern spot in the West Ward, where you can dine in or carry out. Its Lebanese owners—the Koories—exude warmth in a stripped-down, industrial setting.
Why go: Everything here is made from scratch and the portions leave plenty for leftovers. If you can't choose from the long list of entrées, wraps and open pies, get Daddy's special platter, which has a little bit of everything. And grab a beer to wash it all down, there are more than 1,000 varieties to choose from.
Price: Average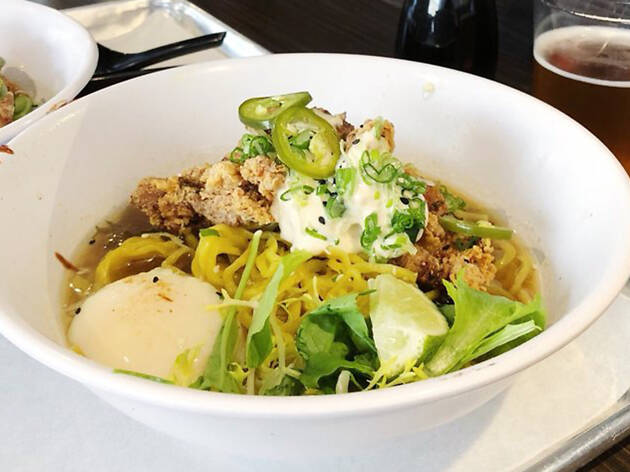 Photograph: Courtesy Yelp/Sweta P.
What is it: The Lehigh Valley's first ramen bar. Chef Lee Chizmar of nearby Bethlehem's Bolete dishes out generous servings of his locally inspired creations at the year-round Easton Public Market.
Why go: The hot and spicy ramen with ground pork and bok choy is packed with flavor and perfect on a rainy day. For more of a twist, try the fried chicken bowl or a cold selection like the Korean BBQ beef with kimchi.
Price: Pricey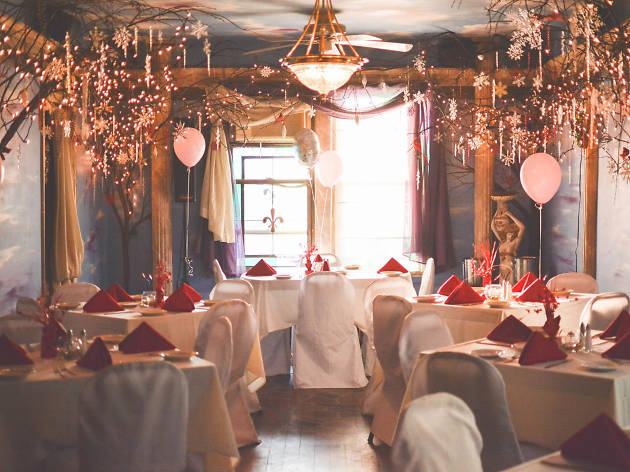 Photograph: Courtesy Katie Welsh
What is it: A much-loved neighborhood establishment that's been in business since 1935. Enjoy your meal under twinkling lights in the intimate, whimsically decorated dining room or al fresco on the deck.
Why go: Homemade classics with a twist like the duck pierogis —potato and cheese pierogis with duck confit—and shaved prime-rib sandwich. Try to get there for happy hour, when martinis are only 99 cents with an entrée.
Price: Pricey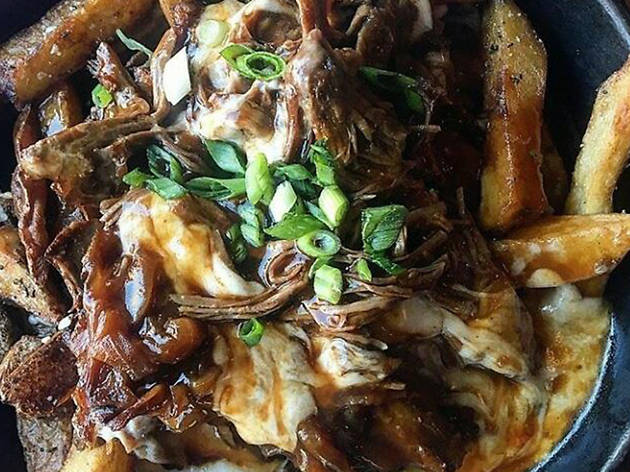 5. Two Rivers Brewing Company
What is it: A brewpub where the food doesn't take a backseat. Executive chef Jeremy Bialker continues to innovate with locally sourced ingredients in this stunning four-story, 200-year-old former hotel in the West Ward.
Why go: The duck fat fries with pecorino Romano and white truffle oil are nothing short of spectacular, and the peanut butter bacon cheddar burger is as decadent as it sounds. Its four flagship beers are always on tap along with rotating seasonal selections.
Price: Average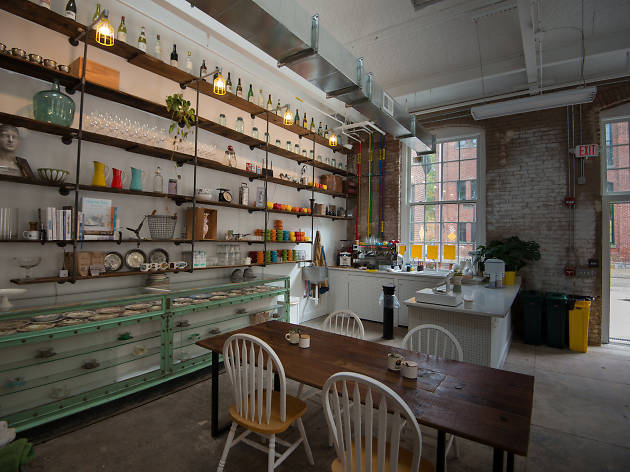 What is it: A friendly Australian café in the new Simon Silk Mill development. Tucker (Aussie slang for "good food") puts a fresh spin on comforting breakfast and lunch classics.
Why go: The Tucker's offerings, like the avo toast 2.0, are big on flavor—try the pure Aussie with vegemite, if you're brave. Also expect a rotating menu of sweets and a wide assortment of hot and cold beverages including single-origin coffee, lattes, teas, milkshakes and switchel.
Price: Average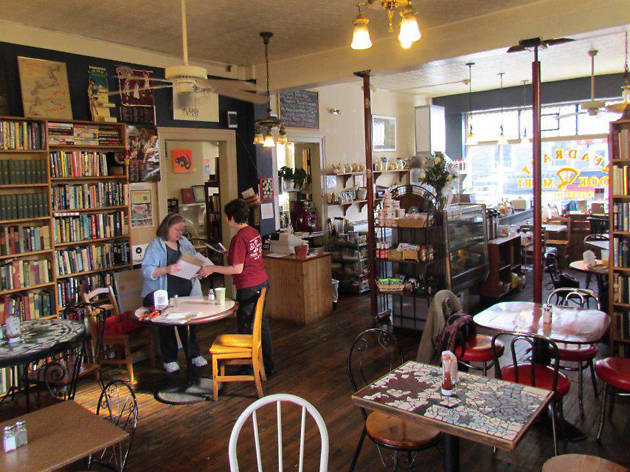 7. Quadrant Book Mart & Coffee House
What is it: A bibliophile's dream, Quadrant is a cozy café located on the first floor of a historic brick home off Centre Square. Enjoy a hearty breakfast or lunch surrounded by stacks of used and rare books.
Why go: Quadrant's riff on French toast, made with Portuguese bread, and weekend omelette specials—using ingredients sourced from the Easton Farmers' Market—are worth waiting in line for, and the self-service coffee bar lets you pick your flavor of the day.
Price: Average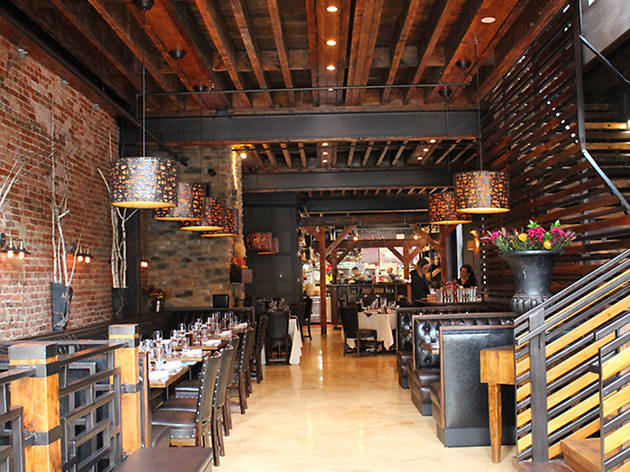 What is it: A 7,500-square-foot New York-style steakhouse on Northampton Street. The jaw-dropping interior—with a soaring oak tree sculpture, wrought-iron chandelier and retractable glass roof—will have you craning your neck to take it all in.
Why go: Executive chef Heather Williams, a finalist on Hell's Kitchen, does a stellar job with classic cuts of steak like the ribeye and prime New York strip. They're all aged on site and seasoned with Oak's own blend of salt and spices.
Price: Blowout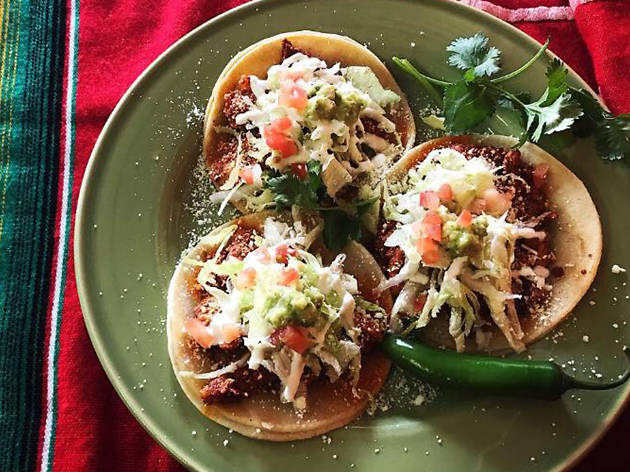 What is it: A casual dine-in Mexican joint in Forks Township. Husband-and-wife team Alex and Mariana Ramirez take great pride in serving traditional, not Tex-Mex, cuisine made from scratch.
Why go: Kick things off with the trio appetizer of guacamole, salsa and refried beans with homemade chips then head straight to the tacos. Choose from seven different types of meat or fish and shrimp. Don't miss out on the churros, either.
Price: Bargain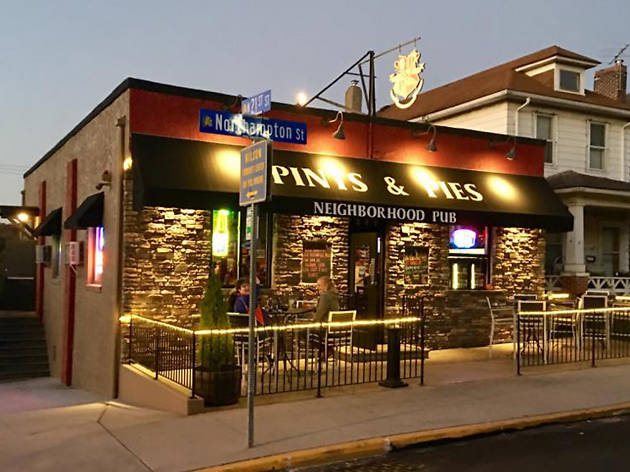 What is it: A no-frills neighborhood pub. Open 365 days a year, it's the perfect place to gather with friends to watch the game on a Sunday afternoon or blow off some steam on a night out.
Why go: Pints & Pies serves the best upside-down pie in the area—that means the sauce is on top of the cheese. The traditional and boneless wings are also a big hit. Be sure to get the dirty sauce, a combination of the nearly 20 sauces on the menu.
Price: Average
11. Giacomo's Italian Market
What is it: A family-owned Italian deli with a wide selection of meats, cheeses, prepared foods and imported groceries. Giacomo's has been a go-to on College Hill since 1975.
Why go: You can't go wrong with the cheesesteak hoagie or the godfather, Giacomo's signature sub, piled with prosciutto, mozzarella and roasted peppers.
Price: Bargain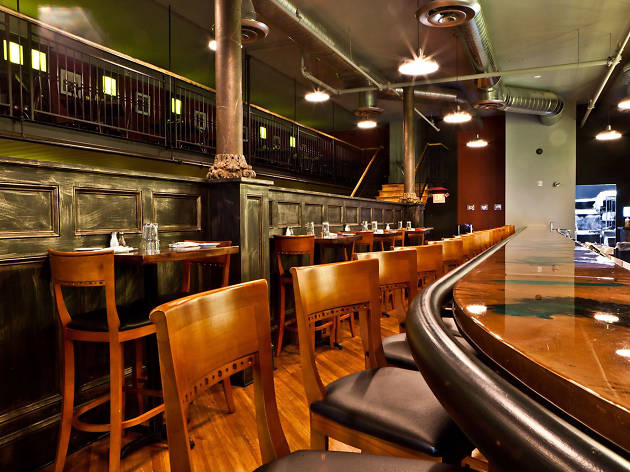 12. 3rd & Ferry Fish Market
What is it: A classic seafood restaurant and raw bar with a boozy bend. Just off Centre Square, it has a multi-level dining room and large bar area that's always hopping during happy hour.
Why go: The ceviche flight is perfect to pair with favorites like the Alaskan king crab legs and the lobster roll served on a toasted croissant. For brunch, get the crabby Mary, a Bloody Mary with a crab cake slider, a stone crab claw and a jumbo shrimp.
Price: Pricey
Discover Time Out Market: the best of the city under one roof