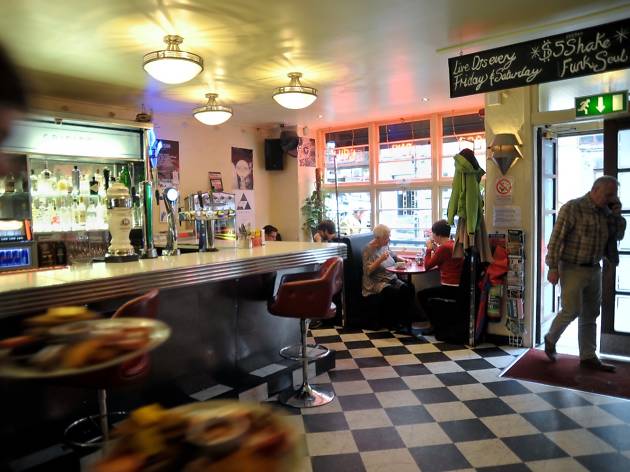 Formerly party-centric nightspot has embraced a daytime diner persona, although after-dark the pre-club reputation remains
Traditionally one of Edinburgh's definitive pre-club destinations, City Café has been forced to move with the times, adopting a kitschy American diner persona for the daytime. Neon jukeboxes, a red baize pool table, chrome bar stools and high-backed booths provide the setting for a menu bursting with creamy milkshakes and big-ass burgers (the biggest of which is available as a 'Man vs Food'-style challenge).
Come dusk though and it's just as big a party joint as it ever was: cocktail and beer pitchers are the order of the day, and on the weekends guest and resident DJs will spin funk, hip hop and house tracks to get you in the mood for the dancefloor. We all change as we get older – we have to learn how to make room for families – but City Café has shown us how a great bar does so in style.
Venue name:
The City Cafe
Contact:
Address:
19 Blair Street
Edinburgh
EH1 1QR