A musical journey into post-punk in Berlin and a night out in the German capital gone wrong from 'Run Lola Run' actor turned director Sebastian Schipper are among films to be screened in Edinburgh as part of the inaugural Fokus: Films from Germany season.

The Scotland-wide festival takes place November 20–December 14 and aims to bring innovative, inspiring and challenging films from Germany-based directors to Scottish audiences. New films to be screened include 'Victoria', a two-hour, single take story of a night out gone wrong from Sebastian Schipper, and 'B Movie: Lust and Sound in West Berlin', which looks at the post-punk scene in the then-divided capital and is narrated by cult musician and producer Mark Reeder, with appearances from Tilda Swinton, Nick Cave and Muriel Gray among others.

Fokus will also pay homage to New Cinema icon Rainer Werner Fassbinder, who would have turned 70 this year, with screenings of some of his groundbreaking and often controversial works, including 'Fox And His Friends' and 'Marriage of Maria Braun'. The first ever Scottish screening of 'Baal', a television production of playwright Bertolt Brecht's first ever full-length work starring Fassbinder in the title role, will also take place. The film was prohibited from being screened by Brecht's family until 2011 and the version to be shown as part of Fokus is a 2014 restoration.

Konrad Siller, project director of Fokus, says: 'It's our ambition with Fokus to present a program of films from Germany chosen for Scotland, rather than showcasing "the best of German Cinema" – whatever that might be.'

Fokus is jointly organised by Filmhouse Edinburgh and Goethe-Institut Glasgow.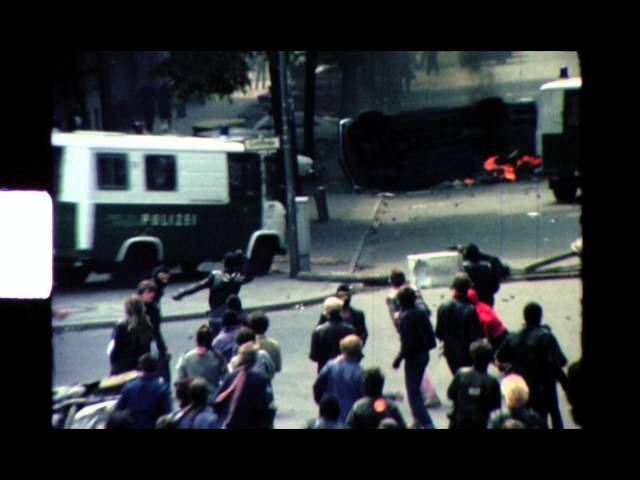 Fokus: Films From Germany, November 20-December 14, Filmhouse Edinburgh. Tickets on sale now.
See more film in Edinburgh from Time Out.