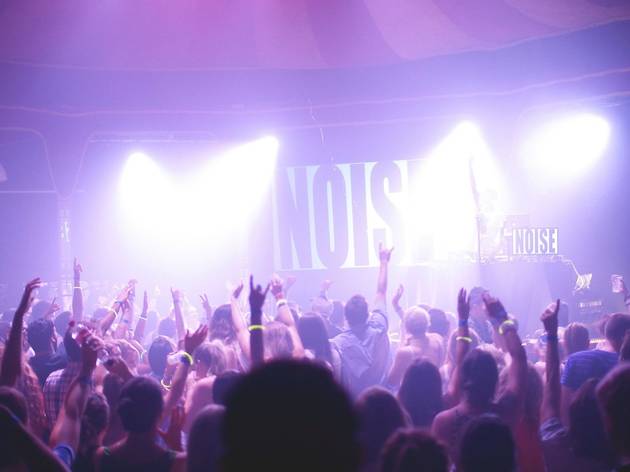 DJ Tom Loud returns to Edinburgh with his decades-spanning audio-visual disco party
Following successes at the Fringe, Christmas and Hogmanay, Aussie DJ Tom Loud brings his dancefloor sensation back to the capital.
The audience is initially transported back to 1954, with Loud spinning an iconic tune from each year (in chronological order, of course), leading all the way up to the present day. The whole thing is accompanied by visuals, mixed live by Loud, and the audience is very much encouraged to sing, dance, go wild and generally act like they're in 'the world's first time travelling dance party', which they kind of are.
In terms of tunes, get ready to groove to anything and eveything from The Beatles to Beyoncé. And bring your flux capacitor.