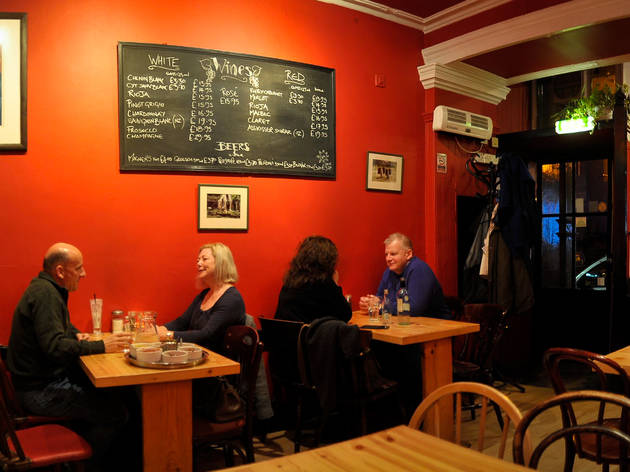 1/2
STEPHEN ROBINSON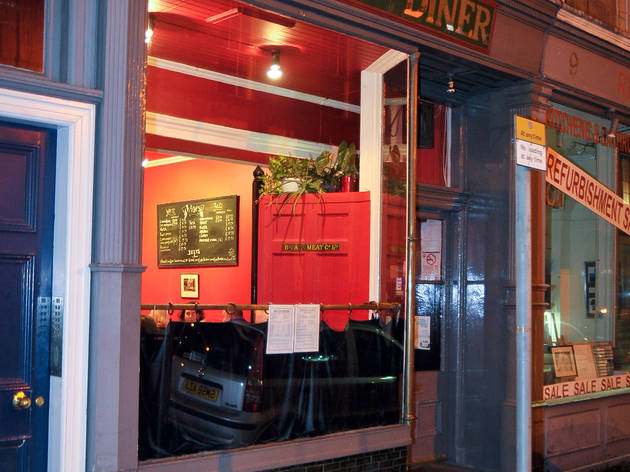 2/2
STEPHEN ROBINSON
An old-fashioned Edinburgh institution, selling towering ice cream sundaes, thick milkshakes and delicious burgers
Bell's Diner hasn't been broke for 42 years, so they've never tried to fix it. A visit in 2014 is probably very like a visit you had last year, or even ten, or twenty years ago: the same delicious burgers, the same massive tray of condiments and relishes passed (sometimes grudgingly) to the next table, the same towering ice cream sundaes, the thick milkshakes, even the wonky opening hours. It's all blissfully, beautifully consistent, and totally oblivious to the trend for burger and cocktail spots sweeping up from London, through Glasgow and now Edinburgh.
This isn't a place that proves your finger's on the pulse; it's a place for first dates and families who find comfort in the old fashioned spots - even if they are still serving ropey iceberg lettuce and cress salads alongside (cover your eyes, hipsters) non-brioche buns. Unfashionably always staying in fashion, it's an Edinburgh institution for good reason.
Venue name:
Bell's Diner
Contact:
Address:
7 St Stephen Street
Edinburgh
EH3 5AN

Opening hours:
Sun–Fri 6-10pm; Sat noon-10.15pm.