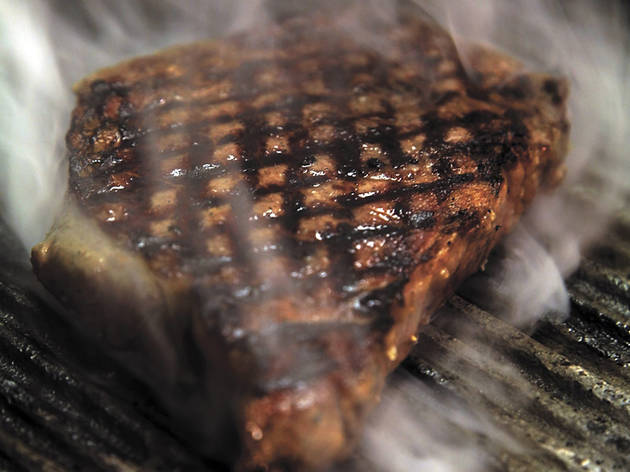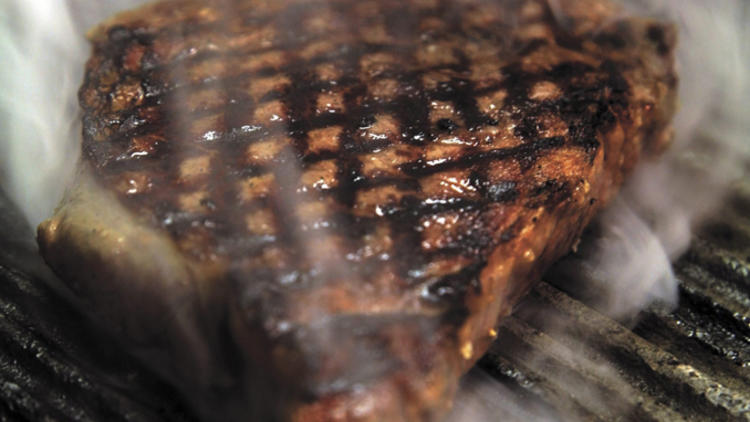 Edinburgh's best steak restaurants
Craving a rib? Longing for loin? Eat your fill of grilled victuals at one of these superlative steakhouses
Three or four decades ago, a man would stride into a steakhouse, order a well done sirloin and chips, wolf it down with relish then spark up a cigarette and consider a meal well had.

These days, steakhouses have couples talking about kitchen equipment – 'They've got a Josper' – provenance, sauces, whether the chips are hand cut or not, other side dishes, cooking style and the surrounding décor. The restaurant itself will be eager to tell you which butcher supplied the meat, the cattle breed, the region it came from and the type of farm. It makes you wonder if anyone has actually namechecked an individual animal yet. ('This used to be Hector.') Sauces have gone all prestigious too – green peppercorn might be poshed up with some single malt whisky for example – while a side dish could involve spinach with a hint of nutmeg luxuriating in cream rather than a couple of token fried mushrooms.

In the relatively short period of a few decades, steak has gone from being unattainable to a footballer's favourite meal, then to nouveau naff and finally swung back to claim its own elevated terroir – hurrah for food fashions. And it's not just about steak restaurants either - from French restaurants to Spanish and Italian, clever sourcing means steak reigns supreme on many a menu. Now, go eat the meat.
Edinburgh steak restaurants
The dining room of swish New Town hotel Nira Caledonia, Blackwood's opened in 2013 with a very clubbish, gentlemanly look and a commitment to its grill menu – although you don't have to eat steak when you come here. If you do, expect meat that has been dry-aged for at least 21 days from grass-fed cattle, a Josper chargrill oven – the must-have kitchen hardware de nos jours – and a choice of fillet, rib-eye or sirloin. Temptations other than steak include water buffalo, rare breed lamb, venison, free range chicken and pheasant.
Edinburgh's renowned chef Martin Wishart has run his eponymous, Michelin-starred restaurant in Leith since 1999 but opened this upmarket brasserie in the New Town in 2011. Brasserie? The décor and service would put many top-flight restaurants to shame while the grill section of the à la carte promises grass-fed beef, dry-aged for 28 to 36 days: chateaubriand for two, fillet, picanha, rib, rib-eye or sirloin. There is also a select breeds choice including a type of USDA prime beef from the USA, Glenarm organic from Northern Ireland, plus chicken, lamb and pork choices.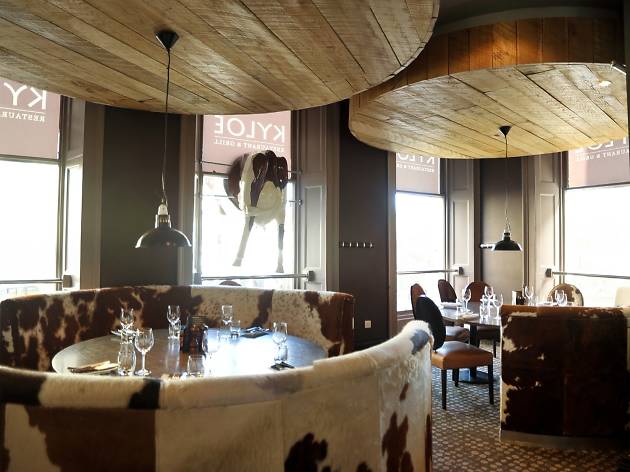 The Rutland Hotel is a boutique establishment by the west end of Princes Street with a ground floor bar called the Huxley, a number of hotel rooms and a first floor restaurant – Kyloe – that very much specialises in steak. It all comes from Scottish cattle and has been dry-aged for at least 28 days, giving individual diners the choice of fillet, rib-eye, rump, sirloin or a special 55-day aged rump. Kyloe also makes a feature of cuts to share so couples can go for chateaubriand, côte de boeuf or sirloin on the bone; as many as three diners might be needed to attack the hefty beef wellington or porterhouse. There is a regular guest breed while enhancements to the meat include various marinades, rubs and sauces while you could also opt for something like bone marrow, onion and parsley gratin – or a simple crispy duck egg – if you think the steak still needs that little bit extra.
Shebeen is South African. Steaks are bigger in South Africa. Everything is bigger in South Africa except restraint. Just off Lothian Road, simply furnished but with a touch of Africa in the décor, this eatery has a Saffa menu that ranges over starters like sosatie (beer or pork belly on a skewer), burgers like the Soweto Mess, the almost legendary Bunny Chow (curry in a hollowed out loaf) and more. The steaks meanwhile, all from beef matured for five weeks then given a signature rub, come in two absolutely insane sizes: cheetah (less than 480g) and lion (500g or over). The cuts are fillet, rib-eye, rump, sirloin and T-bone and all seem fairly cheap given their sheer heft. Open since 2013, the business already has a second branch on Dalry Road – see website for details.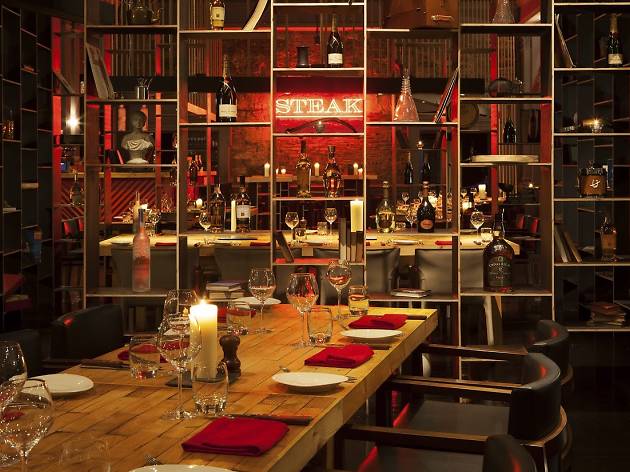 In a good-times part of the city with the Playhouse Theatre and Omni Centre across the road and the bars of Broughton Street round the corner, Steak launched in 2012 with a populist approach to its speciality. The premises are spacious with a design that feels like a cross between a library, a club and a bachelor's living room. There is mood lighting, there are candles, wooden tables, a muscular rusticity and of course there is steak. Generally it comes as fillet, rib-eye, rump or sirloin; there are also cuts you can have on the bone. Bigger chunks of meat for the whole table include beef wellington, chateaubriand, côte de boeuf and T-bone.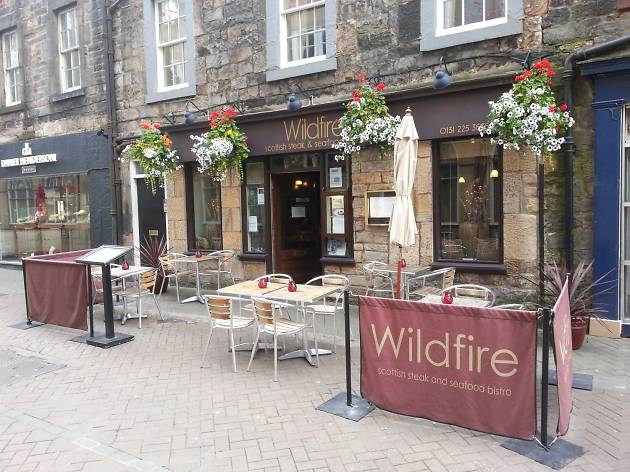 A small steak and seafood bistro, established for more than a decade, Wildfire is simply but smartly furnished and given the sheer retail noise and bar-hopping that happens along Rose Street it stands as a real oasis of sanity and good cooking. It doesn't make a great fuss of its steaks the way other local boutiques de boeuf do but they are all aged for a minimum of 21 days and sourced from the Scottish Borders. You can have fillet, rib-eye or sirloin - all of those can be transformed into surf and turf with the addition of king prawns sautéed in garlic butter. Sauces and sides are far from expensive so the bill should never come as an unhappy surprise.