51 Edinburgh events we're looking forward to in 2015
The best theatre productions, comedy shows, gigs, exhibitions and cultural what-have-you that's got us excited for the coming 12 months
Edinburgh's Hogmanay celebrations - massive production that they are - can have a deceptive feeling of finality about them: the street party, the fireworks and the massive countdown can feel like the party at the end of the world. Lest we forget, though: at midnight, it starts all over again. 2015 is packed with cultural highlights, from big name touring bands and comedians to thought-provoking, grassroots arts events. Have a flick through the following to see what you should start getting excited about right now.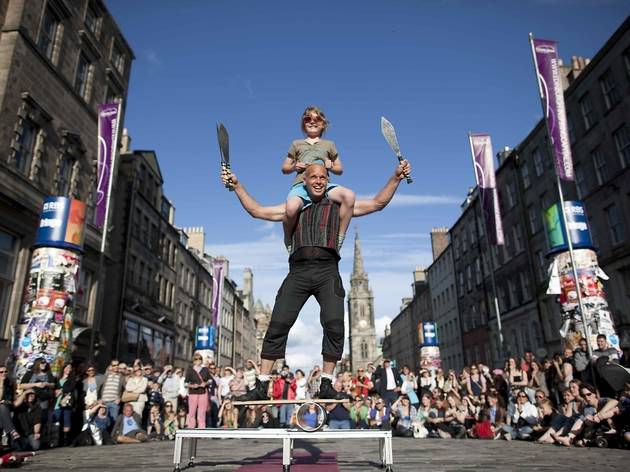 © www.edinburghfestivals.co.uk
August is practically what puts Edinburgh on the map, culturally speaking, and it'll be as hectic a month as ever in 2015. The Edinburgh Fringe, the Edinburgh International Festival, the Edinburgh Book Festival, the Royal Military Tattoo and so much more will fill the city's narrow old streets with a buzz like no other.

Various Edinburgh venues throughout August.