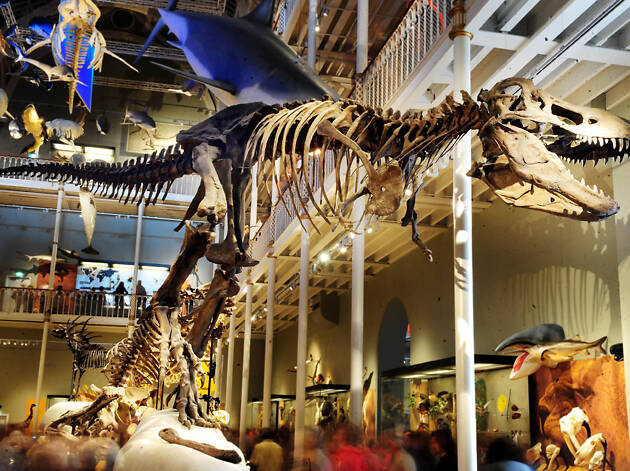 The 9 best museums in Edinburgh
Stuck for your next culture fix? Soak up this city's rich history at one of the best museums in Edinburgh
Even a short stroll around Edinburgh's gorgeous city centre can feel like a museum trip. From the ancient volcanoes of Arthur's Seat and Castle Rock to the medievalesque wynds of Grassmarket and the Royal Mile, there's no shortage of history in this ancient city. And so, as a seat of such rich culture and heritage, it's no surprise there are so many excellent actual museums in Edinburgh too – alongside a whole host of brilliant attractions and galleries.
You've got the usual culprits – institutions dedicated to nature, medicine and the city itself – but there are others that go deep on the history of money, childhood and famous local authors. In this way, any map of the city is a bit like a physical encyclopedia: there's something learn, on pretty much any topic, around pretty much every corner. So whether you're interested in local heritage or the natural world, blazing fires or cold hard cash, Edinburgh has a museum for you. Here's our pick of the best.
RECOMMENDED: Full guide to the best things to do in Edinburgh
Best museums in Edinburgh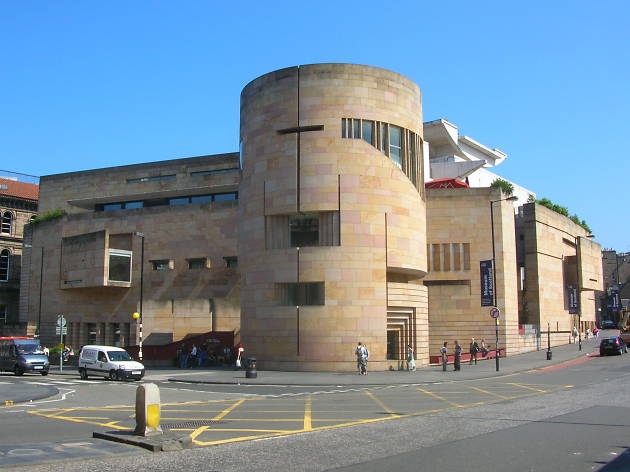 1. National Museum of Scotland
What is it? Scotland's premier museum of natural and anthropological history.
Why go? The big daddy of Edinburgh museums is an eye-catching mix of old and new: the main hall, a grand, airy space ringed by balconies across three storeys, dates from 1866, while the more modern sandstone section was opened in 1998. Its contents, too, are wide-ranging: from dinosaur skeletons, Egyptian sarcophagi and Tibetan prayer wheels in the old galleries to artefacts of Scottish history in the new wing.
Alan Laughlin
What is it? A tribute to the lives of Robert Burns, Sir Walter Scott and Robert Louis Stevenson.
Why go? Edinburgh is rightfully proud of its writing and publishing heritage, so of course it has a museum celebrating the lives of some of its leading literary lights. Accessed via the Makar's Court – where famous quotes are inscribed in the flagstones – exhibits at the Writer's Museum include Burns' writing desk and Scott's 'Waverley' printing press.
Alan Laughlin
What is it? An impressive collection of childhood ephemera from throughout the ages.
Why go? An expansive exhibition of retro toys and games would be enticing enough for visitors of a certain vintage – they don't make nostalgia like they used to, after all – but the Museum of Childhood is packed out every weekend because it's beloved by kids too. Interactive exhibits, dress-up areas and frequent special events are on hand to engage young minds, leaving grown-ups to coo over Buzz Lightyear dolls and Andy Pandy puppets.
Photograph: Ruth Armstrong
What is it? A chronicle of Scotland's conflicts.
Why go? It can sometimes be easy to overlook the fact that castles – for all their connotations of Disney adventures or Shakespearean family intrigue – are, first and foremost, fortresses designed to withstand attack from enemy forces. The National War Museum, located within the walls of Edinburgh Castle, keeps the concept of conflict fresh in the mind, from old Jacobean battles to the great wars of the 20th century.
Alan Laughlin
5. The People's Story Museum
What is it? Delve into the lives of ordinary Edinburgh folk from over the years.
Why go? It's all well and good remembering the generals, monarchs, politicians and other figures of note. But what about the average Joe? The People's Story explores exactly that: lives of the working classes throughout Scottish history. View photographs and objects, and read first-hand accounts.
What is it? Discover the history of the Scottish capital.
Why go? It's amazing we've got this far into a list relating to Scotland's history and haven't mentioned either Mel Gibson or Diana Gabaldon yet, so here goes. Yes, Huntly House – home to the Museum of Edinburgh – was featured in season three of the, ahem, 'historic' TV series 'Outlander'. It's also home to city plans, historical documents and the collar and bowl of Greyfriars Bobby (just in case the paperwork wasn't doing it for you).
Photograph: Surgeon's hall
What is it? A collection of artefacts and exhibitions exploring Edinburgh's medical history.
Why go? The story of Burke and Hare is a popular example of Edinburgh's grisly past: two graverobbers who graduated to murder when they realised that fresher corpses fetched higher prices from the unscrupulous doctors at the university medical school. This grand, Playfair-designed museum doesn't shy away from such gruesome details, but neither is it shy about exploring Edinburgh's major role in the development of modern medicine.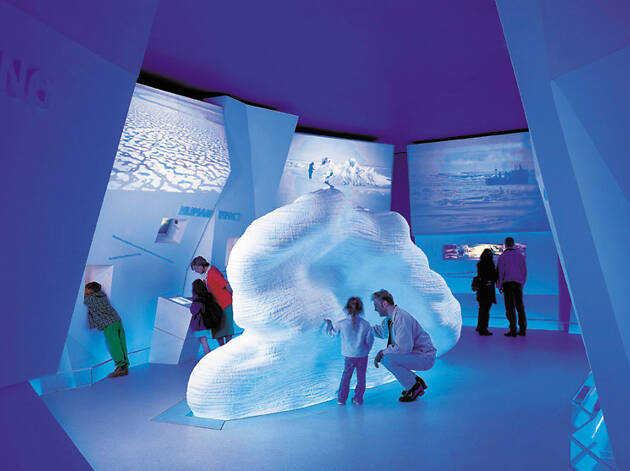 What is it? A hands-on geological experience.
Why go? Remember that episode of The Simpsons where the family visit the definitely-not-a-museum 'Knowledgeum'? That's kind of what Dynamic Earth is like – somewhere you'll learn stuff, but studiously avoiding the stuffy 'museum' connotations. You can touch a real iceberg, experience an earthquake simulation and, on special occasions, listen to Pink Floyd's 'The Dark Side of the Moon' in surround sound while watching cosmic, immersive dome projections. Which might sound a bit hippy-dippy, but honestly it's awesome.
What is it? A museum of money, housed in the historic Bank of Scotland headquarters.
Why go? It feels a bit crass to say so, but let's be honest: you want to see what a million quid looks like up close, right? It's just one of the sights on offer at the Museum on the Mound, where you can also have a go at safe-cracking and apply for some 1820s life assurance. Pro tip: don't skimp on the cholera cover.
Empty stomach? Here's where to head next...
The regal promenade that is the Royal Mile certainly brings out sophistication in any visitor… so it's no surprise a refined afternoon tea is something Edinburgh knows how to do rather well. These are our favourites.