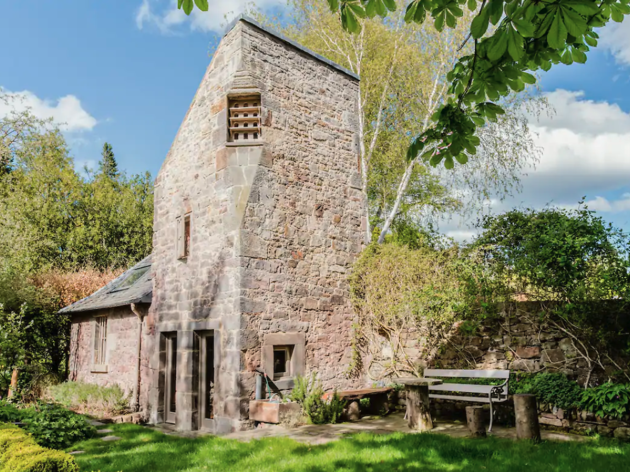 The 10 best Airbnbs in Edinburgh
If you're planning a trip to Edinburgh then these are the Airbnbs you need to check out
Airbnb has rapidly become the method of choice when it comes to finding somewhere to crash while you're away. And you know what? Some of these Airbnbs in Edinburgh prove exactly why – they're incredible. And we know that you might not be travelling anytime soon but whether you're eyeing up somewhere for a future trip or you just fancy having a little nose around someone else's house, these Edinburgh Airbnbs are definitely worth checking out.
And remember, there's a lot of incredible things to do in Edinburgh so when you're visiting, make sure you check this incredible part of the world out properly. And once you've done that? Head out into the stunning Scottish countryside, before retiring to your Edinburgh Airbnb for a well-earned rest. Happy travels.
RECOMMENDED: The best Airbnbs in the UK
This article includes affiliate links. These links have no influence on our editorial content. For more information, click here.
Airbnb
The classical Royal Mile apartment
This blast from the past apartment features stunning oak-panelled walls, more books than you could read in a lifetime and dozens of striking family portraits. Now, we know what you're thinking: 'if I wanted to be stared at by loads of people in wigs I'd do a cartwheel through a courthouse' (no? Just us?). But you need to give this place a chance – it's epic classical interior is matched only by its great location on the Royal Mile.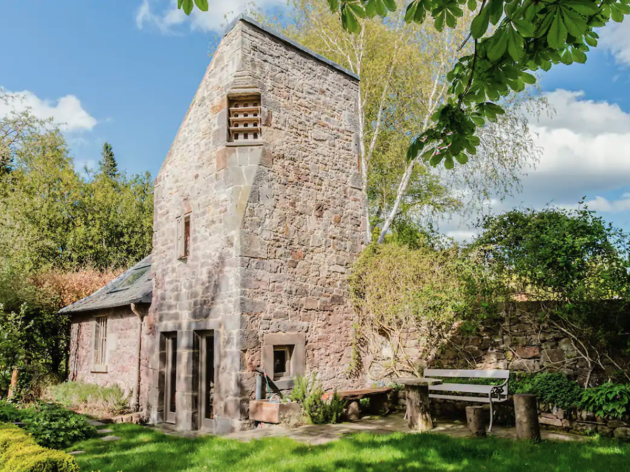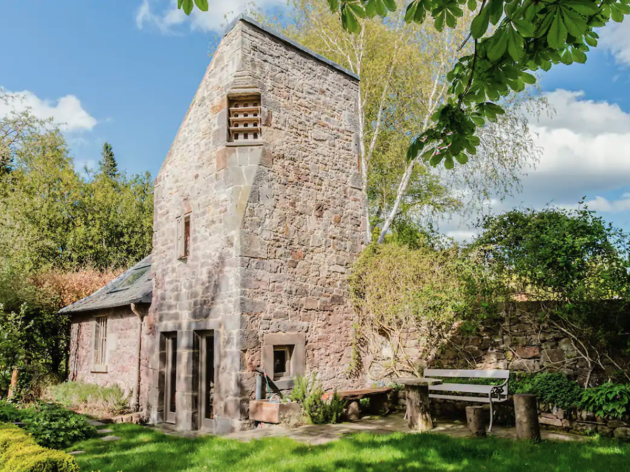 Airbnb
The 16th century dovecote cottage
This one's located a little further away from the action than some of our other choices but it's still just a 20-minute walk to the city centre. And what's a short stroll when you get to stay in a spectacular stone tower? Sure, it isn't the roomiest option but it's easily the most fairytale. Perfect for a romantic getaway you won't soon forget.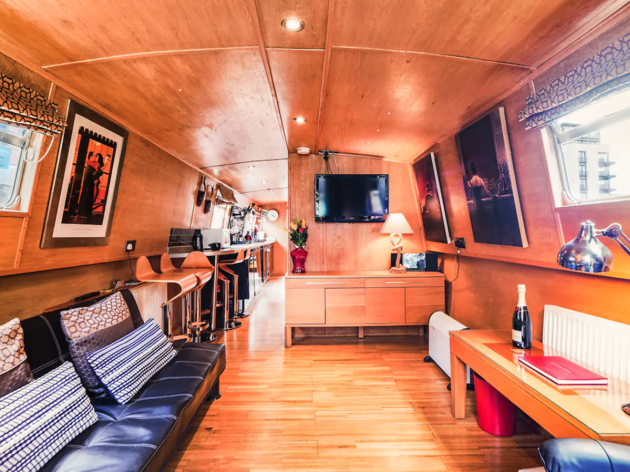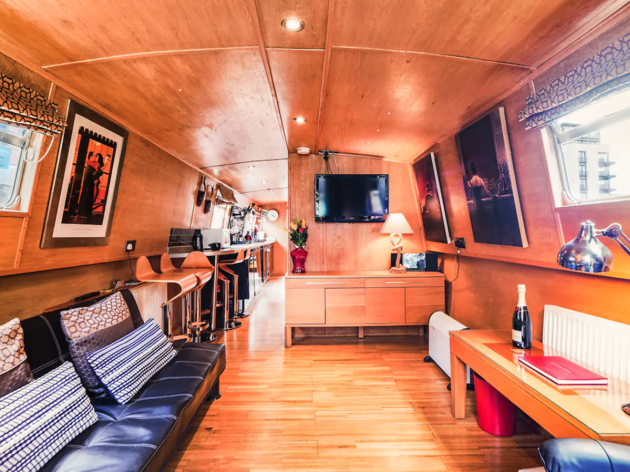 Airbnb
Hotel, boatel, holiday win! This aquatic Airbnb is moored in The Lochrin Basin in The Union Canal, right in the heart of the happening financial district. As canal boats go, this one is pure luxury, having been awarded four stars by the Scottish Tourist board. This one-of-a-kind stay has everything you need and is an ideal floating basecamp from which to enjoy the city.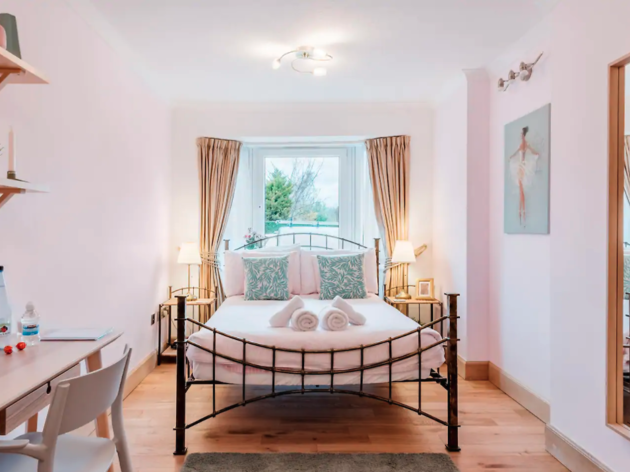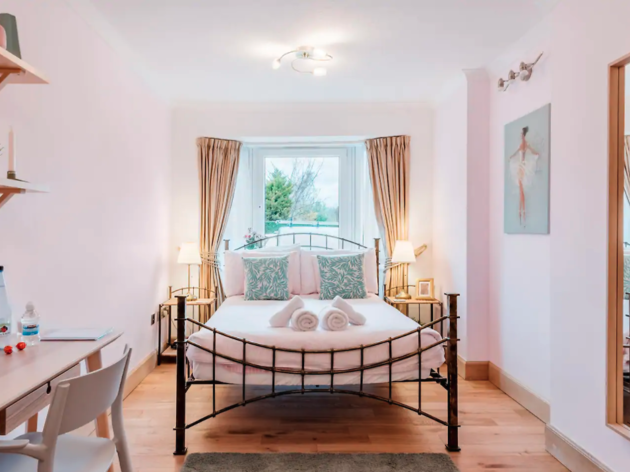 Airbnb
Prefer to explore cities without sleeping in amongst them? Then this gorgeous guest house is the perfect pad for you. It's bright, airy and clean with a lovely pastel colour interior. There's a cosy deck from which you can watch the sunset, with a wood-burning stove on hand to keep you warm. When you want to venture into town, there are three buses that will take you there in just 20 minutes.
Airbnb
History buffs will be head over heels for this awesome apartment. Located right in the middle of the historic old town, you'll never get tired of looking up at the stunning castle above. It can sleep up to four people comfortably and comes with everything you'd expect. Plus, you've got all Edinburgh's main attractions within easy walking distance.
Airbnb
Located not far from the coast in Leith, this trendy spot makes for a refreshing change of pace from the plainly-decorated Airbnbs you're probably used to. Featuring a flickering fire, industrial-style wooden dining table and stunning purple velvet sofa, this is one Airbnb that's worth writing home about. Plus, you can enjoy both Leith and the city centre from this great location.
Airbnb
The classic VW Kombi camper
Who wants to sleep in the same spot every night? That's what being at home is for! With this retro VW, you'll be able to explore around Edinburgh and the surrounding areas until your heart is content. Obviously, it's not the biggest space, but it has a double bed, a cooker, a fridge and running water – basically everything you need to roam around in comfort and style. Now, hit the road.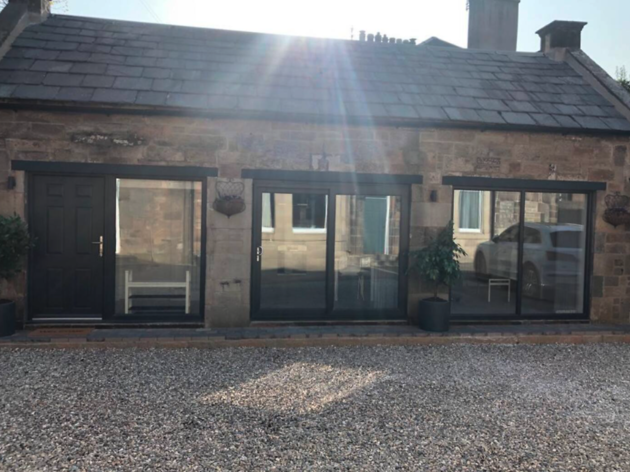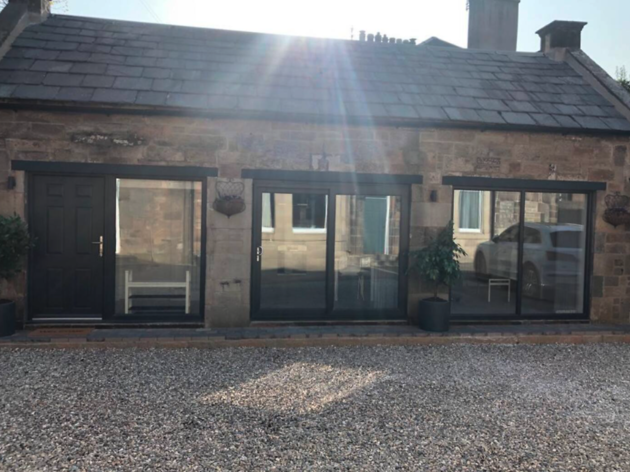 Airbnb
From the outside, this place still looks like a stunning stone stable, but take a step inside and you're greeted with a suave interior making this the perfect blend of classic country and stylish city living. Offering peace and quiet when you want to relax and unwind but still just a 20-minute walk from the city centre, it's an ideal base from which to take in Edinburgh.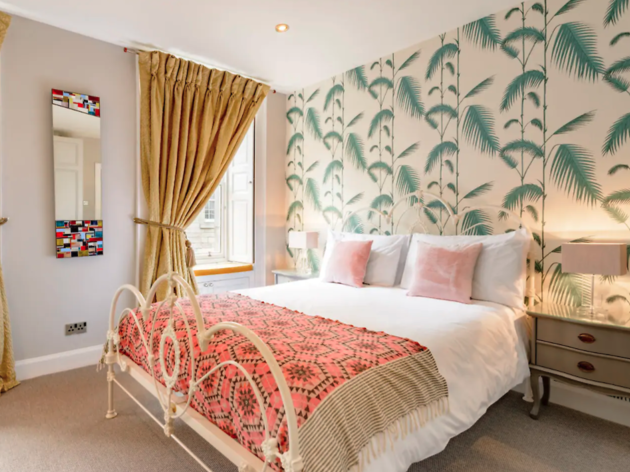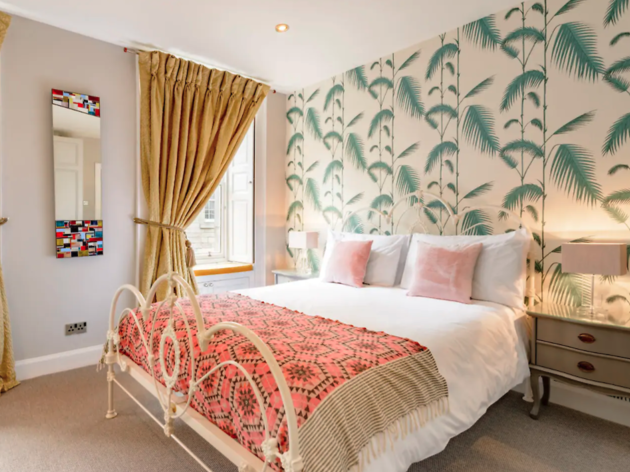 Airbnb
The boutique central apartment
Bored of staying in beige bedrooms? This colourful flat is just what the doctor ordered. It's bursting with pretty prints, pastel bed frames and gorgeous furniture. And with its location on the oldest street in the New Town, you can take advantage of both the artisan shops and the nearby city centre.
Airbnb
The one near Arthur's Seat
When picking a place to stay around Edinburgh, you normally have to choose between being near the city centre or the coast – but not with this pad. Freshly decorated, this comfy-looking home is within walking distance of both Portobello Beach and the legendary Arthur's Seat. To get into town you can take a lovely 40-minute walk or bus it in just 10 minutes.