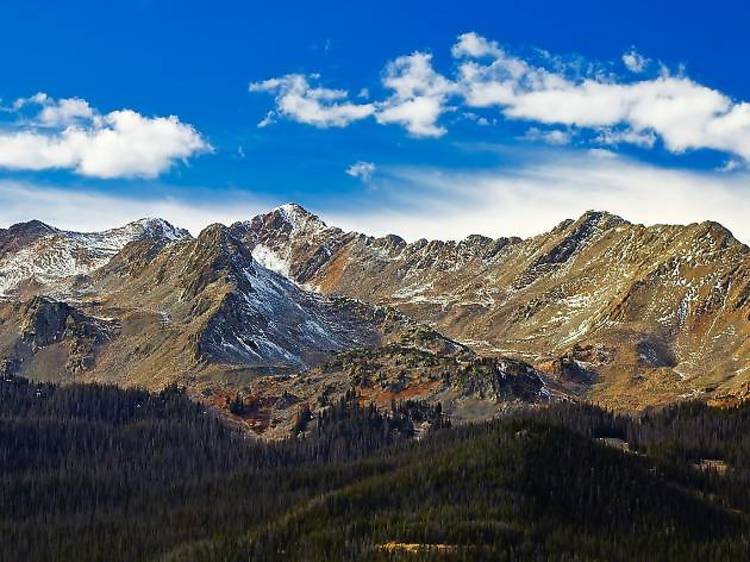 1.

Rocky Mountain National Park
What is it? The park is just minutes outside the gateway of Estes Park, covering 415 square miles of breathtaking protected mountain wilderness.
Why go? With more than 300 miles of trails, panoramic vistas of snowcapped peaks, picturesque meadows, valleys, and meandering rivers, and Trail Ridge Road (the highest continuous paved road in the United States, hitting 12,183 feet in elevation), the choose-your-own-adventure options are endless. Hike it, bike it, fish it, climb it, drive it, camp it, photograph it…or all of the above.