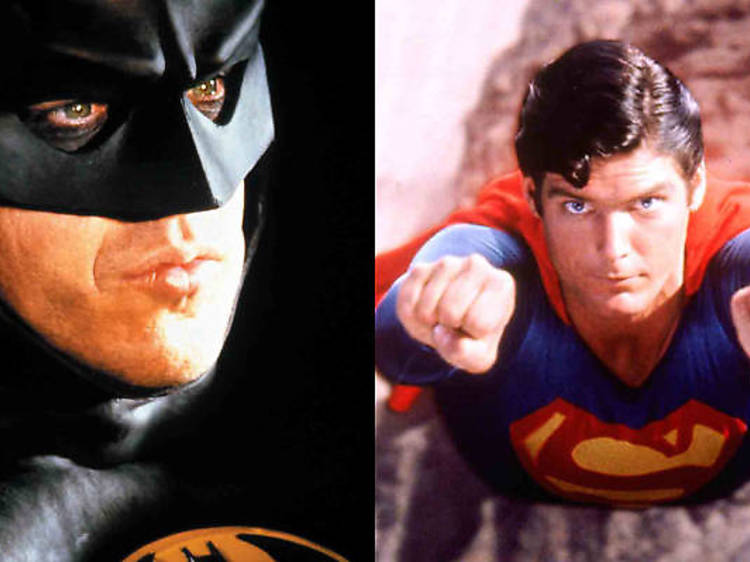 'Batman' (1989)
The first dark 'n' soulful Batman on screen, Michael Keaton underwent extensive kickboxing training to take on The Joker in Tim Burton's first movie. His take on Batman was explosive and obsessive, and shocked audiences by killing more than 20 people on screen.
'Superman' (1978)
The archetypal live action Superman, Christopher Reeve's hair had a perfect curl and his suit was so tight it showed off his muscular torso. Reeve's pilot training came in handy when he had to be strung up on wires for the flying scenes.
WINNER: Superman

The first – and, for over a decade, the only – truly modern superhero, Reeve's clean-cut, all-American Superman remains the gold standard for cinematic caped crusaders.