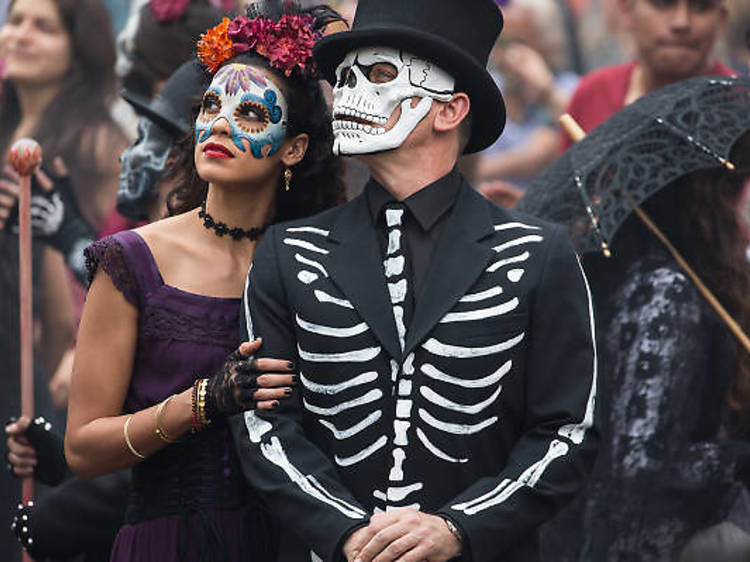 1.

We loved that – 'Spectre' opens with a bang!
You expect an armrest-grabbing opening action sequence from a Bond movie, but 'Spectre' goes all out to thrill from the off.
Director Sam Mendes
and his team filmed on the ground at a recreation of the Day of the Dead festival in Mexico City, and the result is a wild chase through the teeming streets, climaxing with some of the most heart-in-throat helicopter stunts we've ever seen. Relying on solid, crunchy in-camera tricks rather than CGI slickness, it's a stunning opening.