Hayao Miyazaki, the legendary maker of My Neighbour Totoro, Spirited Away, Ponyo and many more, casts one of the longest shadows in movies. He is to animation what Hitchcock is to thrillers, so there's something admirable about his son, 53-year-old Goro Miyazaki, fearlessly carrying on the family business, a second-generation director alongside the likes of Sofia Coppola, Jason Reitman and Nick Cassavetes.
And in truth, Miyazaki junior initially resisted becoming an animator. He realised the difficulty of living up to his father's genius and instead pursued a career in landscape architecture. He joined Ghibli tangentially through the design and direction of the Ghibli Museum in Tokyo. It's well-known Japanese movie lore that when producer Toshio Suzuki invited Goro to direct 2006's Tales from Earthsea, Hayao strongly objected, arguing his son lacked the experience.
Goro went on to direct Ghibli's widely praised From Up on Poppy Hill (2011), to mastermind a 26-episode anime series Ronja, the Robber's Daughter (2014), and now has helmed the studio's first full 3D CG animated film, Earwig and the Witch. It's based on the final novel by British writer Diana Wynne Jones, who also wrote the novel that Hayao's film Howl's Moving Castle was based on.
The story of a free-spirited girl adopted by an ornery and domineering suburban sorceress, Earwig was developed in its early stages by Goro's famous father (who has come out of retirement to work on his own long-gestating project, How Do We Live?, due in 2023). Time Out wondered if Earwig's tale of a would-be child witch and the woman who refuses to share her magical secrets was not unlike that of a filmmaker himself – and we put the question to Goro Miyazaki via email and translator.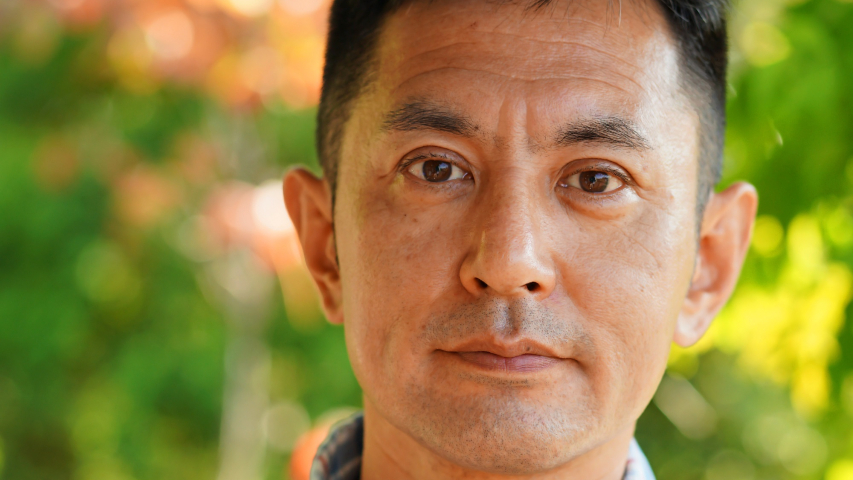 Photograph: Studio Ghibli
Was it hard to transition Studio Ghibli to full 3D CGI for Earwig and the Witch?
'Studio Ghibli did not have any experience making 3D CG feature films, so creating the structures and systems was a big challenge. To coincide with the start of the project, we gathered people who would become core members of the project and began by creating a system.'
What did you love about this story that made you want to retell it?
'Many Diana Wynne Jones novels feature quirky characters. Her masterful stories and fascinating settings are, of course, very captivating, but I am particularly drawn to her eccentric characters. This is much the same for the characters in the Earwig and the Witch novel, especially Earwig herself. She's the protagonist, yet she's definitely not your stereotypical "good girl". Earwig's a wicked child who uses the people around her and will retaliate against those who wrong her. However, there is an unrivalled charm found in her wisdom and drive.'
Wynne Jones died in 2011, but did you ever meet her?
'Just once. Hayao Miyazaki and Toshio Suzuki visited Bristol to present Howl's Moving Castle to Diana, and I joined them for that trip. We didn't exchange any words directly, but her strong presence still remains with me to this day. The reason I actually went to Bristol with them was to visit the Aardman Animation studios to ask them to contribute an exhibition to the Ghibli Museum.'
Did you go back to the UK to research the setting for Earwig?
'I was working on the Ghibli Park at the same time as the movie, so I didn't have time to visit the UK, and had members of the art team go in my place. Many of the settings are based on memories of my past trip to the UK, as well as books and other materials.'
As a sidenote, my father is not as upstanding a person as Bella Yaga is
I could not help but feel that there was some autobiography in this tale, a story of two practitioners of magic from different generations. Would you say that Earwig and Bella Yaga have in some ways a similar relationship to the one you might have with your father?
'You could say that, but then again, maybe that's not the case. When I put myself in Earwig's shoes, I think about the resistance I feel towards people of the older generation. Conversely, when I'm in Bella Yaga's shoes, the underlying experience is how I feel towards the younger generation. What I'm saying is that both Earwig and Bella Yaga might be me. Just as a side note: my father is not as upstanding a person as Bella Yaga is.'
We have to ask: do you have a favourite of your father's films?
'It might be [1972 pre-Ghibli short film] Panda! Go Panda!, which I watched when I was young. Even when I watch it now, I feel the passions of a young Isao Takahata and Hayao Miyazaki wanting to create a high-quality animated film for children.'
Earwig and the Witch is in cinemas in Australia and the US now.