Denise Gough has scored rave reviews for her theatre work in 'People, Places and Things' and 'Angels in America'. But aside from small roles in the likes of 'Jimmy's Hall', she hasn't been known to film fans – until now. Gough's turn as Mathilde de Morny, aka Missy, the gender-nonconforming lover of Keira Knightley's title character in 'Colette', should establish her as a major onscreen talent, a prospect she was taking in her stride when we meet.
Did you always want to act?
'I got on stage when I was nearly nine and really loved it. Then I did an acting class in the town that I was from [Ennis, County Clare], then I came to London and I fucked around for five years and started doing an acting class in an old nightclub. And then that teacher turned out to be a teacher at a drama school and I got an agent.'
Did you have any reservations taking on what some people might see as a trans role?
'I wanted to be sure that it was okay for me, as a woman, to play that role. I spoke to a turn-of-the-century trans expert, who talked about assigning contemporary sexual identities to historical figures. There's no way of knowing whether she was at the forefront of what would be the butch lesbian movement or the trans movement. I thought: I'm not going to apologise for taking the role. What I really hope won't happen is that I can only play what I am, because as an Irish woman that doesn't leave me very much. I'm a direct descendent of the first ever female pirate but nobody's told that story.'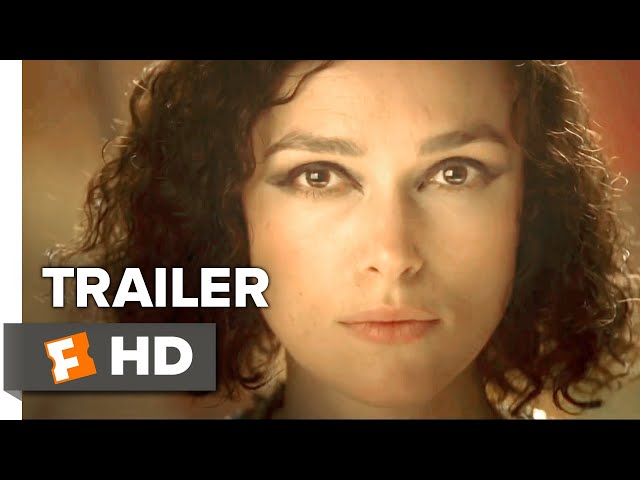 What's next for you?
'I'm doing a film called "Monday". Sebastian Stan and I play an American couple who fall in love in Greece. I initially thought it looked fun but with a lot of sex, then I watched the director's previous film and I thought: I trust him to make people feel empowered rather than sexualised, and I was right.'
You've been in both 'Casualty' and 'Holby City'. Is that even allowed?
'I don't know! I can't remember much but I do remember in "Casualty" I was wearing a green jumper and green eyeshadow and I had a really bad dye job with a greenish colour. I tried to do it myself.'
'Colette' is released in cinemas on January 11.