What was the first film you saw in London?
'I've always loved the cinema and "Harry Potter and the Chamber of Secrets" was a big family affair. My sister used to read the books to us and we'd buy sweets in Tesco, then go to see the Potter movies together, at the Odeon, fairly close to where we lived near Richmond.'
What's the first location you remember filming in?
'I got to film on top of a hospital roof in north London, for "Him", a mini-series, which was the first thing I did. I wasn't allowed to stand on the edge but I looked over the whole of London.'
Which location did you enjoy for 'The Children Act'?
'Gray's Inn [the association for barristers and judges] is amazing. I'd never been there before. It's so quiet… apart from the fact that we were there, being loud. It's so old-fashioned, you go through old tunnels to this big amazing square. It feels like you've stepped back in time.'
What's special about filming in London?
'There's a feel to London that I haven't felt in any other city, and a place's energy does affect your acting. The buzz, and the way people are, is very specific. People compare New York to London, but I think they're so different. There are so many locations in London that look strikingly different, – it's such a huge place to be called one city.'
Any great recent London movie experiences?
'I saw "Sexy Beast" at Rooftop Cinema and I really liked it. I'd never seen it before. Ben Kingsley is so good. They all are, but he's particularly hilarious and amazing. It's so telling about the ex-pat thing, these Londoners going to Spain.'
What's your favourite film set in London?
'"About a Boy". It's one of the films that really sticks in my head. When I was younger I remember watching it and I really loved the music, the way it matched up with everything going on. Hugh Grant is so good in it, in his bachelor flat.'
Watch the trailer below.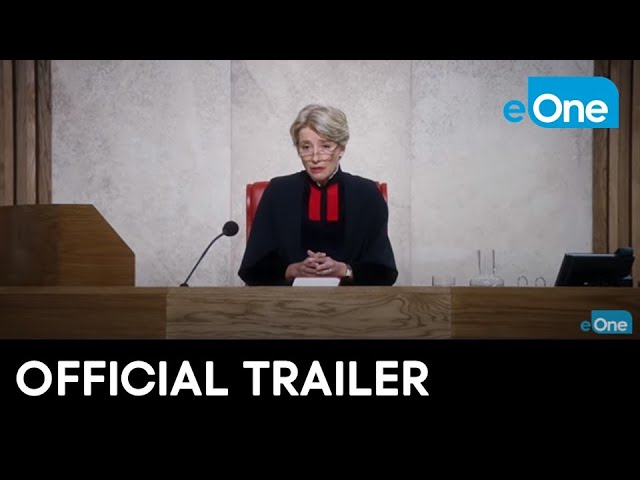 'The Children Act' is out on Friday, Aug 24.