Robert Pattinson's hair is no more. When I meet him, his enviably tousled locks have been replaced with a brutal shearing practically designed to break a million 'Twilight' fans' hearts. This buzzcut is a by-product of Pattinson's new film 'Good Time', which requires his character to give himself a terrible bottle-blond dye job and left him looking like Scarecrow in the 'The Wizard of Oz' after a hard night out. Seeing him reclining on a Soho hotel's sofa in the unfussy jeans-and-T-shirt-and-sneakers combo that's become his uniform ('I could keep my stuff in a plastic bag,' he says), it's easy to imagine that without another project to work on – Claire Denis's sci-fi adventure 'High Life – he'd still be cheerily rocking the yellow mop top.
Pattinson, it's fair to say, is happiest doing the opposite of what people expect. As a teenager in Barnes, he had an unorthodox introduction to acting: he auditioned for a play just because he fancied a girl in it. His lucky break came getting the part of Cedric Diggory in 'Harry Potter and the Goblet of Fire' at 17. Then he had megawatt fame thrust upon him by the £2.5 billion-grossing behemoth that was 'The Twilight Saga'. Since then he's taken the road less travelled. 'People were waiting outside my house a few years ago,' he remembers of the 'Twilight'-fuelled hysteria that saw him doorstepped by fans and his girlfriend, FKA Twigs, receive death threats from racist Twi-hards, years after the series had finished.
Then SW13's most famous son ditched the blockbusters, and the spotlight. He spent the past few years working with cult directors like David Cronenberg, Werner Herzog and James Gray. The resulting films haven't always set the box office alight, but they have been singular, occasionally brilliant and hellishly hard to shake off. 'Good Time' is another one of those. A scuzzy pulp thriller with a patina of sweaty desperation, it's a furious, compelling watch. It's also a likely Oscar contender, and Pattinson is a revelation.
'When we filmed a robbery scene, it looked like we were actually robbing a bank'
The film's directed by the Safdie brothers. I heard you spotted a picture from one of their other films online and basically cold-called them, then they wrote this film for you. Is that true?
'It's weird, Josh [Safdie] talked about this earlier: "I looked at the photo you were talking about and it was just a photo of an actress's face!" It was from their film "Heaven Knows What" and I just had this feeling about it, so I sent them a couple of emails saying I was down to do anything.'
'Good Time' is set in a very specific New York world. Did you dive deep into that?
'I spent a whole day in character. I'd never done anything like that before. Benny [Safdie, who plays his brother] and I spent a day in Yonkers, hanging out in Dunkin' Donuts and meeting people he knew. We went to a couple of prisons too.'
Were there any 'Twilight' fans among the inmates?
'There was one. We'd been there for five or six hours and no one had any idea who I was, but as we were leaving via this elevator full of inmates, 
I could feel this guy staring at me. I went, "What?" and he just looks at me and goes, [puts on a broad Queens accent] "Fuckin' 'Twilight'!" [laughs]. Suddenly everyone in this elevator is staring at me. I'm literally going: "I don't know what he's talking about." It was terrifying.'
There must have been some weird on-set moments, too. There's a scene where a dye pack explodes in your car, for instance.
'I had really bad bronchitis – it was freezing in New York at the time – and I basically breathed in an enormous amount of red paint. What I was spitting out for about three weeks afterwards was just insane.'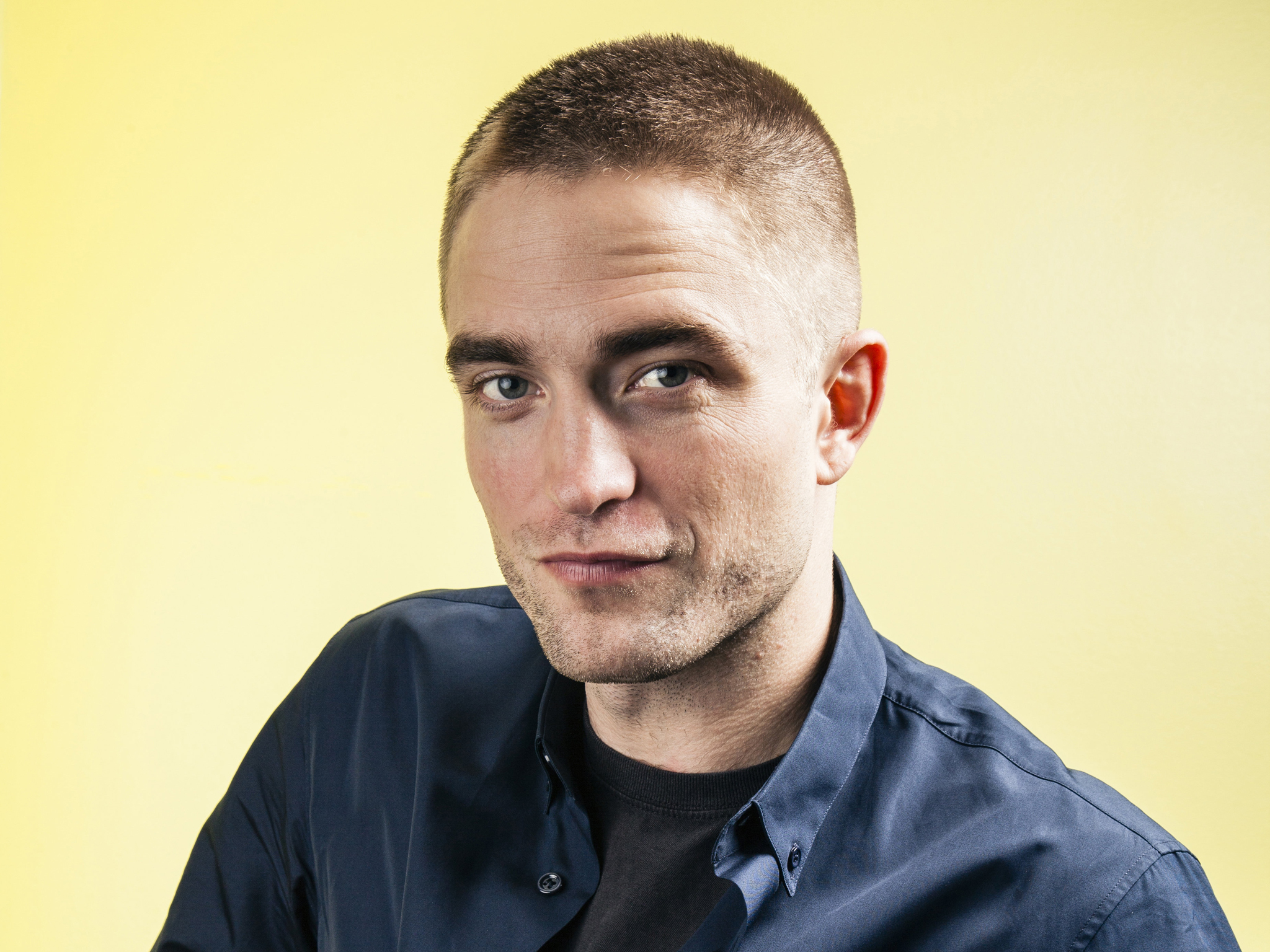 '

I used to get so panicky in public areas. I'm only just starting to get over it'

The feel of the film reminds me of those '70s classics like 'The French Connection' – filming out on the city streets but not necessarily with all the relevant paperwork…
'We filmed a robbery scene but we didn't have permission to shoot outside the bank, only inside. We had masks on and there were cops everywhere. It looked like we were actually robbing a bank. I sent Josh this video a few days ago of a guy who'd been filming a scene like the one in "Good Time" and the police had shot at him.'

What made you want to get into acting in the first place?
'I joined this little amateur theatre company in Barnes, I think specifically because I fancied this girl. I'd had no interest in acting until then but one audition broke the seal. It was so scary: I hadn't sung, danced or acted in front of anyone, and suddenly I was doing all three in this audition for "Guys and Dolls". I wanted the Frank Sinatra part. I think I got cast as a Cuban dancer [laughs].'

Was that a formative experience?
'A lot of people there took it extraordinarily seriously and I wasn't really accepted into that group, so that was massively formative. [Puts on petulant voice] "I'm a fucking outsider!" I went to America before quite a few of my peers for the same reason: I didn't feel like I fitted in with the English theatre crowd. Also, I got fired from a play and got pissed off with everybody.'

Your career kicked off with two huge franchises, 'Harry Potter' and 'Twilight', but you haven't gone back down the blockbuster route. If there was a part in, say, 'Star Wars', would you take it?
'Sure, yes. I love those movies and everyone wants those parts. I feel like it's quite a helpful thing for a career to be consistent. If you go: I'm going to do something really crazy, but then do something really conservative, I don't think it really works. It's taken a long time but now people are going, "Oh, you do quite oddball things."'
'I got fired from a play and got pissed off with everybody'
Has your relationship with 'Twilight' changed 
over the years?
'I mean, kind of. I feel like I've always had the 
same answer. It was fun and it's not like I signed up on an eight-picture deal, I knew it was finite. 
I had to be 17, there were only four books and there weren't going to be any more. The only time it felt negative was when people were waiting outside my house a few years ago.'
Do you still get 'R-Patz' shouted at you?
'That's the one thing: why some people end up with a moniker and some don't. It's really unfair that I ended up with a moniker [laughs].'
'Harry Potter and the Cursed Child' is on at the moment in London. Have you seen it?
'I haven't yet, but I really want to. It is strange for me because that feels like a lifetime ago.'
Your old character plays a big part in it. 
Do you feel at all possessive of Cedric Diggory?
'Not really. Even with "Twilight", I'd be curious if someone else played it. It was so nice to be a part of it. That, more than anything, changed my life. It's the reason I didn't go to university.'
'Harry Potter' stopped you from going to uni?
'It went so far over schedule, I couldn't go. It was supposed to be four months, but it ended up being ten or 11. I'd turn up to set every day but not work for weeks at a time [because he wasn't needed for filming]. I was 17 and I was the only person who wasn't in school. I'd just hang about.'
'"Harry Potter" is the reason I didn't go to university'
Does London still feel like home to you?
'I split my time between here and LA, but London is still my favourite city. I don't think I could stay in the same place for more than six months, though. I don't have any nesting instinct.'
Can you walk around town easily?
'I'm always walking around everywhere – although I walk like a maniac. I cycle everywhere in London, which I really miss when I'm in LA.'
What are your cultural haunts?
'I'm completely out of touch, it's terrible. I used to get so panicky in public areas, and I'm only just starting to get over it. I went to Tate Modern for the first time three months ago – the Giacometti exhibition, which was incredible.
Do you find it hard to take holidays?
'That's the other weird thing about acting: you're constantly worried about being unemployed.'
Hollywood knows how to throw a party. 
Do you enjoy that side of the job?
'It's fun. Performers get nervous about people seeing their true selves, so they either hide away or perform at all times. It's fascinating to go to a party with people who've all decided to be "on". The Met Ball… oh my God! Everything is dialled up to 15.'
Doesn't part of you fancy sitting in the corner 
and having a quiet pint?
'You just have to commit to it. That one's tough, though.'
'Good Time' has got some Oscar buzz, so there may be a few more big bashes ahead…
'Even when we were doing this movie, I had no idea what was going to happen with it – it was so tiny. It's been one of the craziest journeys.'
'Good Time' opens on Fri Nov 17. Read our review here.