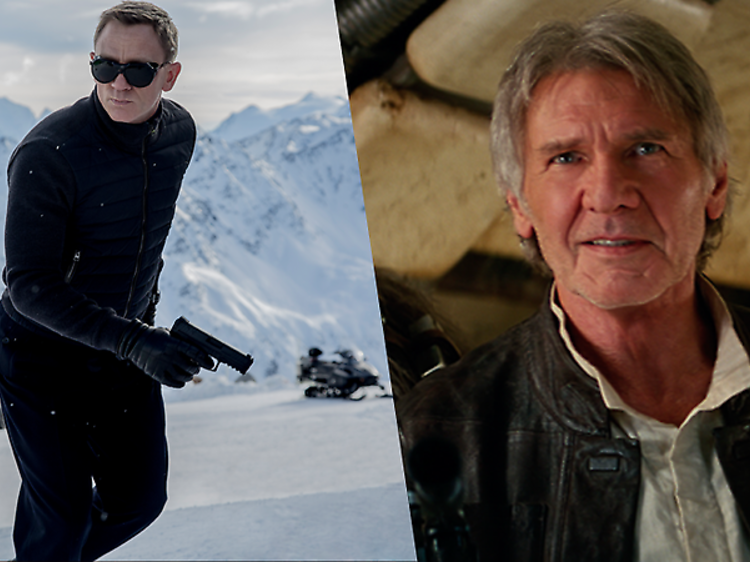 Can the legendary pantheon of original Star Wars characters compete with the ice-cool pulling power of MI6's greatest secret agent?
'Spectre'
David says: 'Having smouldered his way through his first three Bonds, Daniel Craig may well spontaneously combust in "Spectre", as he plumbs ever deeper depths in what's rumoured to be his series swansong. We also can't wait to see what his freshly established support team (Ralph Fiennes, Naomie Harris and Ben Whishaw) can bring to the party.
'Star Wars'
Tom says: 'We're talking six of the most beloved movie characters of all time, including the ultimate hipster playboy space-pirate. And that's before we even get to the new guys, one of whom is from the planet Peckham. That gun-toting spy doesn't stand a chance.'
The winner?
'Star Wars'. Even if Bond was half as hip as Han, he's still hopelessly outnumbered.