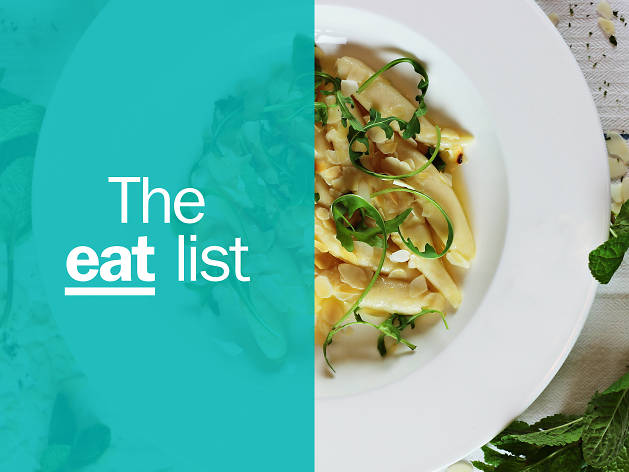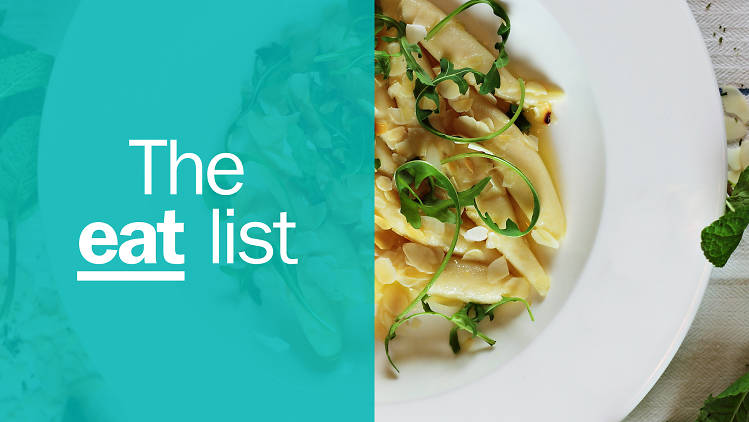 The 10 best restaurants in Fort Collins
The best restaurants in Fort Collins range from gourmet taco shops to farm-fresh spots—with lots of breweries between
Colorado's fourth-largest city and the northernmost hub of the Front Range, Fort Collins used to be considered one-part outdoorsy, one part college town, and one part agriculture. Today, it's got another part: a growing foodie reputation. Buoyed by the exploding craft beer scene—it's got nearly two dozen breweries that produce almost 70 percent of the state's craft beer—Fort Collins is home to everything from wallet-friendly gourmet taco shops to historic farmhouses-turned-eateries that plate up the harvests from all those nearby farms and ranches. From the charmingly walkable Old Town to the River District to the CSU campus, here are 10 restaurants worth a visit in Fort Collins.
Best restaurants in Fort Collins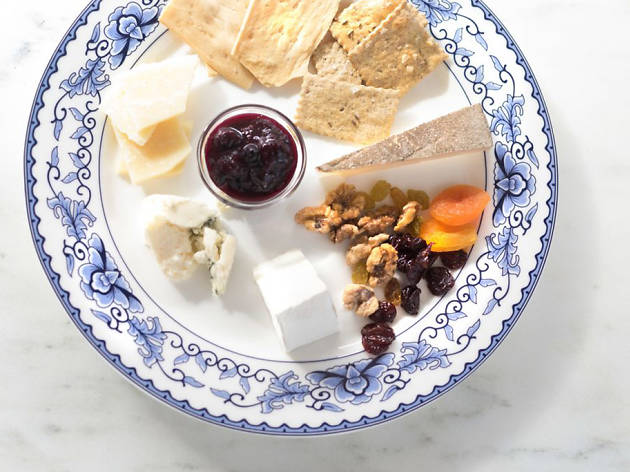 Photograph: Courtesy Yelp/The Emporium Kitchen and Wine Market
1. The Emporium Kitchen and Wine Market
What is it? This multifaceted treasure inside the chic new Elizabeth Hotel in Old Town can only be described as a hybrid marketplace-coffee bar-table service gathering place with a focus on locally sourced ingredients and foodstuffs.
Why go: The effortlessly welcoming vibe makes dining here refreshing, energizing and relaxing all at once, whether you're grabbing a gourmet panini to go, lingering over the specialty elk Wellington or noshing on the oxtail ragu sliders with saison mustard (aka, the Sloppy Ox) at happy hour.
Price range: Expensive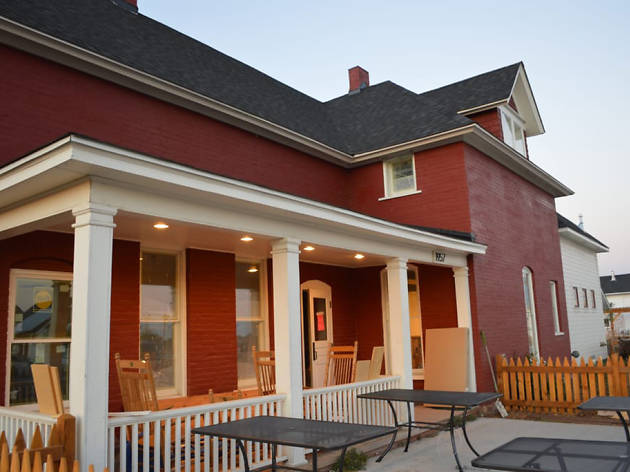 Photograph: Courtesy Yelp/The Farmhouse at Jessup Farm
2. The Farmhouse at Jessup Farm
What is it? Just like it sounds, the preserved 19th-century farmstead house, set in a charming artisan village, pays homage to the historic land it sits on with an earnest, seasonal, from-scratch-every-day menu.
Why go: Because there's a chicken coop out back! Oh, and for farm-y takes on classics, like the farmhouse pork chop with herb brine and molasses-thyme apples and the lavender tea-rubbed duck. Do brunch on the porch or patio and don't leave without ordering the daily doughnuts.
Price range: Expensive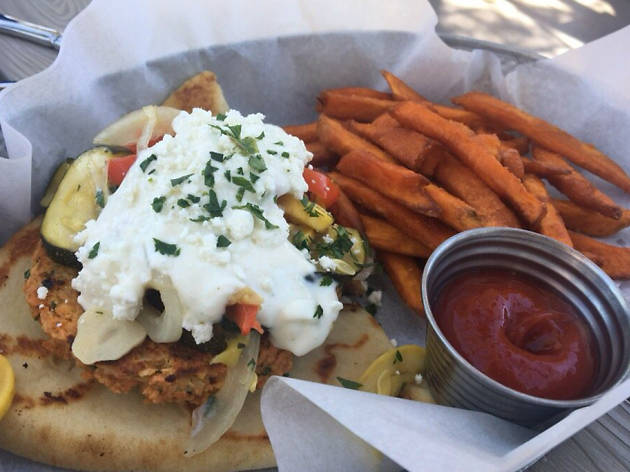 Photograph: Courtesy Yelp/Jill H.
3. Union Bar & Soda Fountain
What is it? A throwback nod to the traditional American soda fountain, this modern diner in the River District serves brunch all day, boozy shakes and floats, and retro goodness like malts and egg creams with a twist.
Why go: Union manages to pull off playful and fun without detracting from grownup appeal. You'll find the food you crave with just the right sophisticated tweaks, like grilled cheese served as toasted challah dippers with creamy Comté cheese.
Price range: Bargain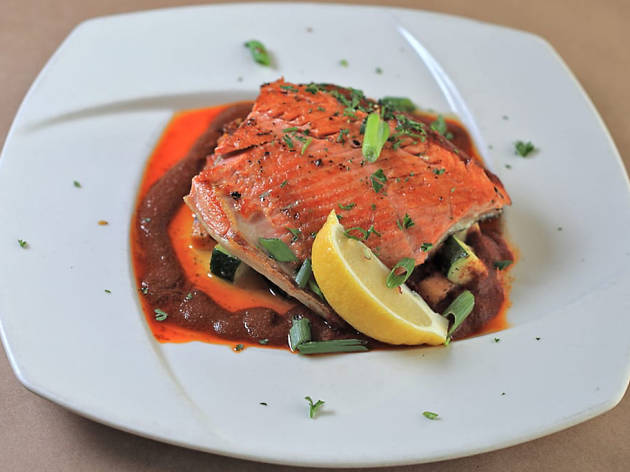 Photograph: Courtesy Yelp/Fish
What is it? Run by a local family since 2001, this eatery and market is a local go-to for uber-fresh seafood, from ahi tuna poke to steamers and fries, plus lively dishes like grilled ocean trout.
Why go: The staff and owners go out of their way to be friendly and make your dining experience exactly what you're craving. Want a particular fish prepared a certain way that's not on the menu? Just ask.
Price range: Expensive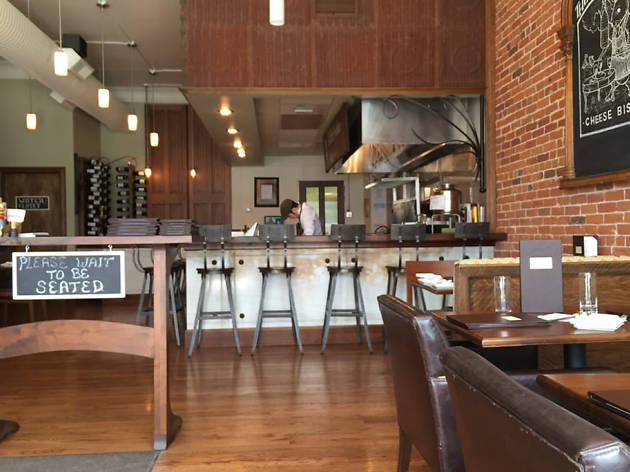 Photograph: Courtesy Yelp/Holly M.
What is it? It's a bistro. It's a cheese shop. It's both—and this intimate nook is committed to the Slow Food principles of good (flavorful and healthy), clean (environmentally friendly) and fair (reasonably priced) menu items.
Why go: If you're the type that likes to linger over a wine flight and unusual small plates like cream-braised sauteed snails finished with New Belgium ale or seared quail with potato pancakes, then get here now. And try the crickets. Just 'cause you can.
Price range: Average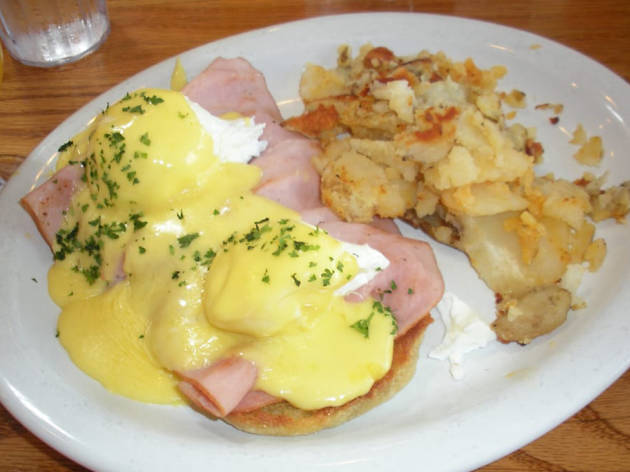 Photograph: Courtesy Yelp/Derek S.
What is it? The oldest restaurant in Northern Colorado is a breakfast-and-lunch joint that dates back over a century, oozes old-school character and dishes up diner classics like grilled meat loaf, club sandwiches, and burgers galore.
Why go: Two words: cinnamon rolls. They're giant and legendary, and the place bakes more than 320 a day on average. Order 'em as-is, or try the cinnamon roll French toast, breakfast sandwich, ice cream sundae… you get the drift.
Price range: Average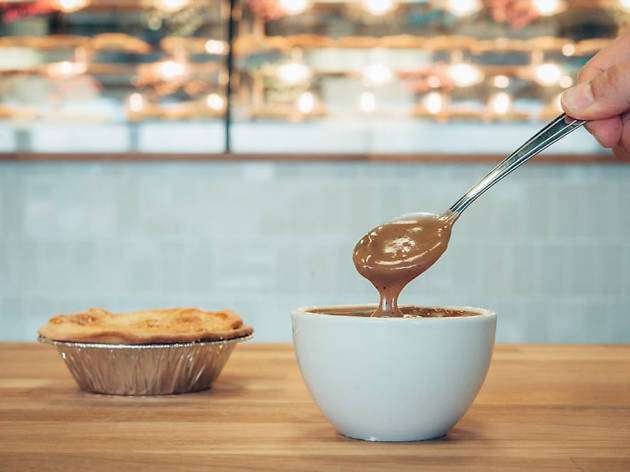 Photograph: Courtesy Yelp/Waltzing Kangaroo
What is it? Australian small-batch comfort food (yep, that's a thing—aka savory artisan meat pies stuffed with beef, chicken, lamb, pork or even veggies) fills the bakery cases at this tiny café tucked into the Campus West Shops.
Why go: It sounds like a funky concept, but these made-from-scratch, to-die-for pastries (not to mention the quiches and desserts) are the perfect hand-held meal-on-the-go. Try the traditional steak-and-gravy or shake things up with a Thai green curry chicken pie.
Price range: Bargain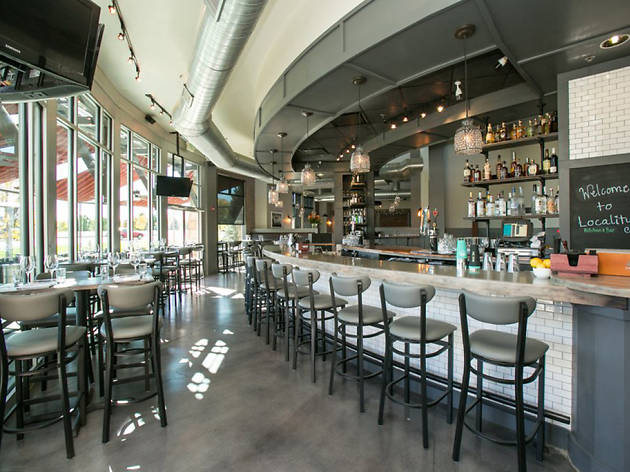 Photograph: Courtesy Yelp/ Locality Kitchen and Bar
8. Locality Kitchen and Bar
What is it: A shining beacon amid the chains on East Harmony Road, Locality is a sleek, airy space that dishes up Colorado farm deliciousness like braised Colorado lamb shank with rosemary polenta.
Why go? More than 75 percent of the menu comes from local businesses, and the family owners strive to give back to philanthropic causes. The vibe inside and out is fun, yet thoughtful; grab a seat on the patio and start with a mouthwatering charcuterie board.
Price range: Average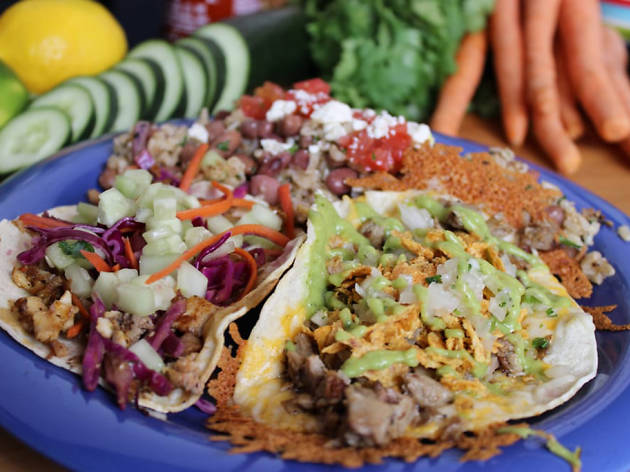 Photograph: Courtesy Yelp/DGT
What is it? This buzzy taco shop right across from the Colorado Statue University campus has a menu stacked with $3.50 tacos (choose any variety and have them make it into a burrito), plus sautéed rice bowls and zesty sides (house-pickled jalapeños, anyone?).
Why go: Because the tacos here don't skimp on fillings and flavors. Get the Breakfast Bombshell for your am fix; it's like an egg-and cheese sandwich gone wild, with three different sauces: tomatillo-avocado, chipotle-honey and tomato ginger.
Price range: Bargain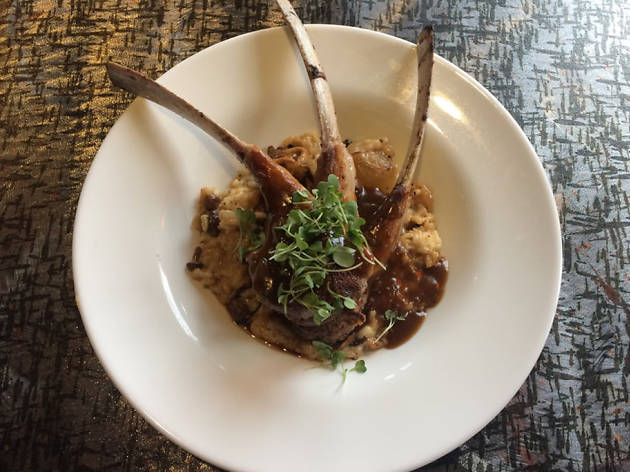 Photograph: Courtesy Yelp/Anna S.
10. The Mainline Ale House
What is it? This well-rounded beer-and-comfort food spot in Old Town does a bang-up job showcasing upscale tavern dishes along with Colorado's finest craft brews on tap.
Why go: It's basically impossible to sample all the breweries in Fort Collins, so why not hit one place that pours a little of everything, from New Belgium and Odell to Funkwerks and Ska. Peruse the staff-picked food-and-beer pairings, like heirloom caprese with agave wheat or buttermilk fried chicken-and-waffles with oatmeal stout, and order accordingly.
Price range: Average
Discover Time Out Market: the best of the city under one roof