How to spend one perfect day in Gisborne, New Zealand
Wine meets waves in this idyllic New Zealand town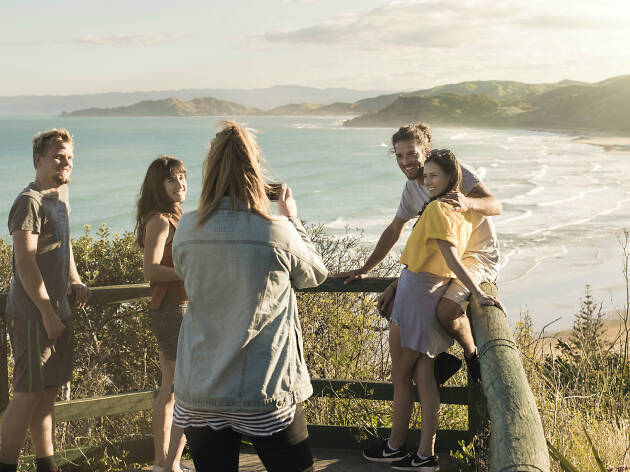 Visitors to New Zealand can sometimes miss out on some of the country's best destinations. If you want to experience the land of the long white cloud in full, you have to leave the tourist enclaves of Auckland, Wellington, Christchurch and Queenstown.
Head to the eastern coast of New Zealand's north island and you'll find Gisborne, a stunning seaside town with white sands, blue waters and strong ties to the region's Māori heritage. It's also the home of chardonnay in New Zealand, with a small but dedicated group of viticulturists proving the country's wine industry has more to offer than just sauvignon blanc, however delicious that varietal might be.
A perfect day in Gisborne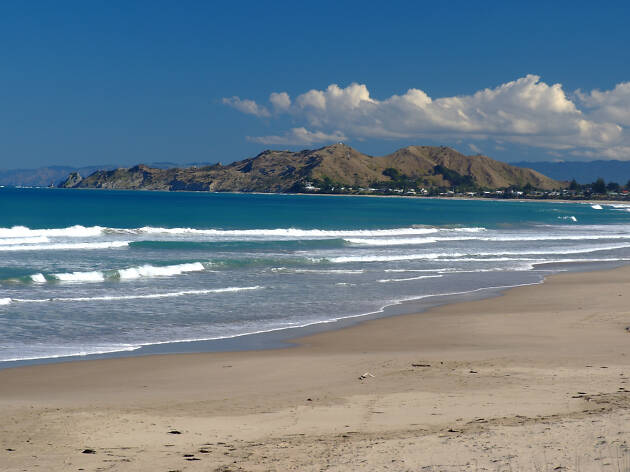 Photograph: Supplied
Make the most of being by the beach with brekkie at Peppers beachfront café and bar. You'll find this casual eatery right in front of Midway Beach in Gisborne, so you'll want to score a table by the windows. The venue is open for all-day dining, including breakfast – and although the menu is limited, the views from the dining room are endless.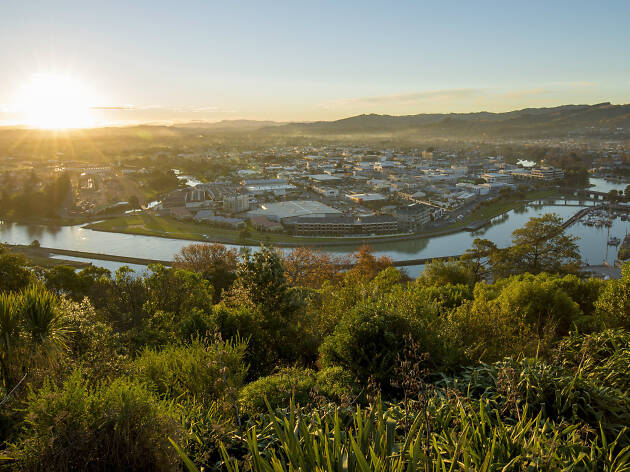 Photograph: Damon Meade
For the best view in Gisborne head all the way up to the top of Titirangi. The hill is culturally important to the region's Māori culture (the Ngāti Oneone), and people lived on Titirangi until around 100 years ago. These days it's a popular place to gaze out over the town and bay, with four lookouts to choose from. It takes only five minutes to drive up, but if you're able and that's your kind of thing, we suggest hiking. The view is even more stunning when you've really worked for it.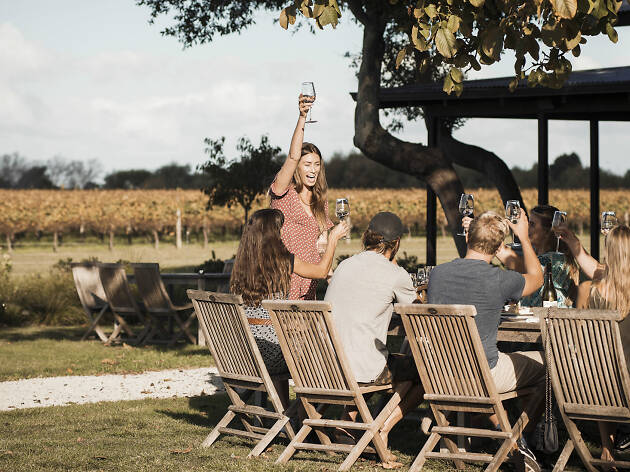 Photograph: Strike Photography
12.30pm Lunch and tastings at Matawhero
Gisborne is the unofficial home of New Zealand chardonnay, and you'll find some of the tastiest at Matawhero. The winery is only ten minutes drive from the centre of Gisborne (great if you're travelling by taxi) and offers tasting platters in addition to its cellar door. Like many of the region's wineries, Matawhero is 'dry farmed' – meaning no irrigation is used. The technique is said to result in more intense flavours; we'd certainly agree that the buttery chardonnay is the perfect accompaniment to a warm summer day.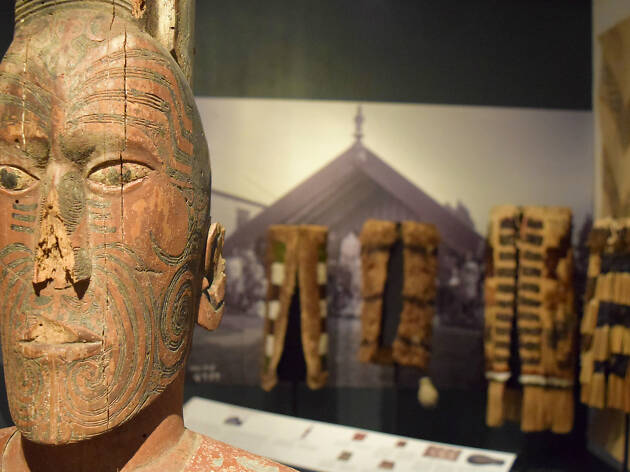 Photograph: BackpackerGuide.NZ
2.30pm Visit the Tairāwhiti Museum
It's easy to get swept up in Gisborne's idyllic beaches, but it's more than white sands and azure bays. The town is rich in history – did you know it was the first place Māori and pakeha (non-Māori New Zealander) met? Drop into Tairāwhiti Museum to learn about the town's history, art and culture. Exhibitions have a particular focus on Gisborne's Māori heritage (Tairāwhiti is the traditional name for Gisborne), with nine galleries, a cabin from a wrecked cargo steamer and the oldest European-style cottage to explore.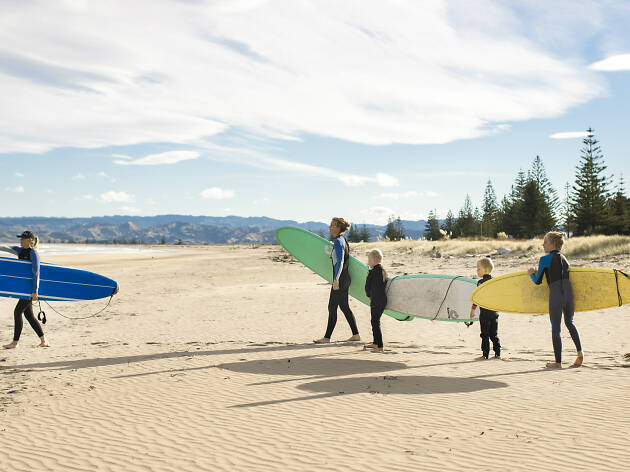 Photograph: Strike Photography
5pm Have a sunset swim at Waikanae Beach
We might have mentioned Gisborne's beaches. And you definitely need to visit them. Waikanae is one of the best stretches of sand in town and features the white shores and clear waters that will make your family back home painfully jealous. Although Waikanae is soothingly gentle (the shallows can extend well out from the shore), it's also got the waves that make it ideal for novice surfers.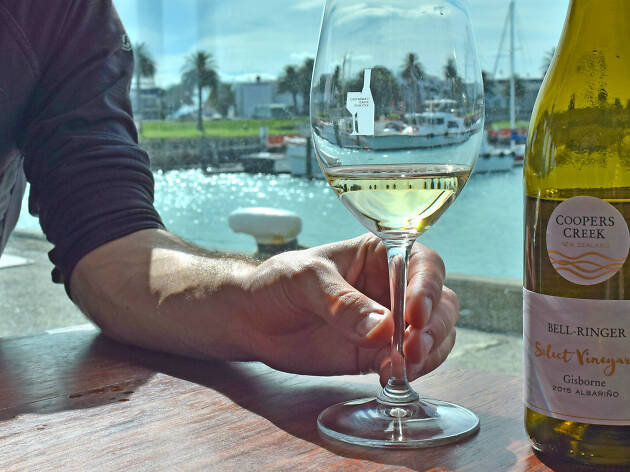 Photograph: BackpackerGuide.NZ
7pm Dinner at the Wine Centre
The Wine Centre is one part independant cellar door, one part restaurant and one part bottle shop. The place really champions local wines, with three separate wine flights to try: aromatics, reds and of course chardonnays. The Swiss Army Knife-like venue is your pasport to the region's amazing wineries and is open all day – on a balmy evening sit outside and watch the sunset with a bottle of Gisborne's famous chardonnay and a couple of sharing plates.
Where to stay in Gisborne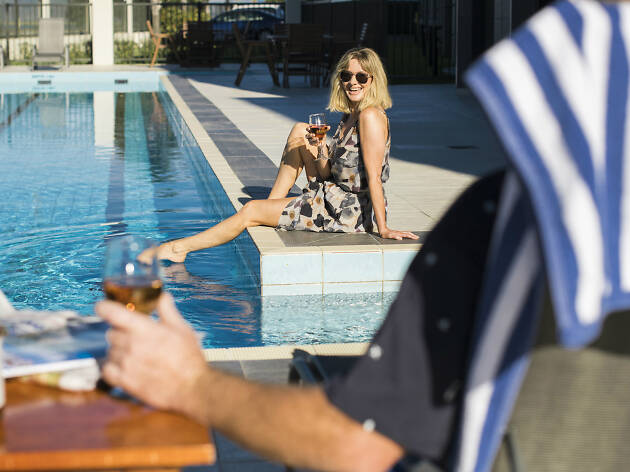 Photograph: Strike Photography
Gisborne is replete with waterfront and water-adjacent accommodation. For just a touch of luxe try the Portside Hotel. Rooms start from your basic bed, bath and kitchenette options all the way up to two bedroom suites with primo views. The hotel also has a pool if the nearby beaches look too rough, and is barely ten minutes walk from Gisborne's main shopping strip and cafés.