Movies for kids
The best family-friendly films in cinemas this October half-term break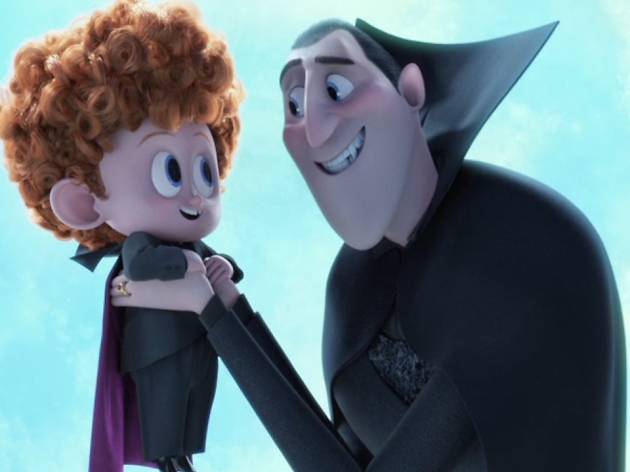 Looking for ways to entertain the kids this October break (Saturday October 10-Sunday October 18)? Exhausted the usual avenues like half-term events and activities or a stroll round some of Glasgow's museums? Try a trip to the cinema - there are loads of great half-term films on offer, and you it'll keep their attentions spans occupied for a whole two hours if you're lucky.
RECOMMENDED: the full guide to half-term in Glasgow for kids
Halloween-themed sequel in which monstrous hotelier and sometime blood-sucker Dracula attempts to bring up his half-human grandson as a fully-fledged vampire.
Read more
Not every film in this Japanese animation festival is suitable for children, but slightly older kids might enjoy the latest movie additions to the 'Naruto' and 'Dragonball Z' franchises. Check out our Scotland Loves Anime preview blog for more info.
Read more
This one isn't screening as part of Scotland Loves Anime, nor is it a Studio Ghibli movie, though on the surface it would fit in with both. 'A Letter to Momo' is a sweet, sad and beautiful animation about an 11-year-old girl who moves from the big city to live with her relatives in the country following her father's death. There'll undoubtedly be tears, but they'll be the good kind.
Read more
A wryly humorous fairytale adventure from the folks who went on to create 'Peppa Pig'. That's right: it's perfect viewing for any hipster kids who insist they prefer someone's earlier work. If in fact that type of kid exists. As if that's not enough, it's narrated by everyone's favourite booming uncle, Brian Blessed.
Read more
The original (and far superior) film version of Roald Dahl's chocolate factory, this musical is a technicolour wonder with great songs, memorable characters and a stand-out turn from Gene Wilder.
Read more