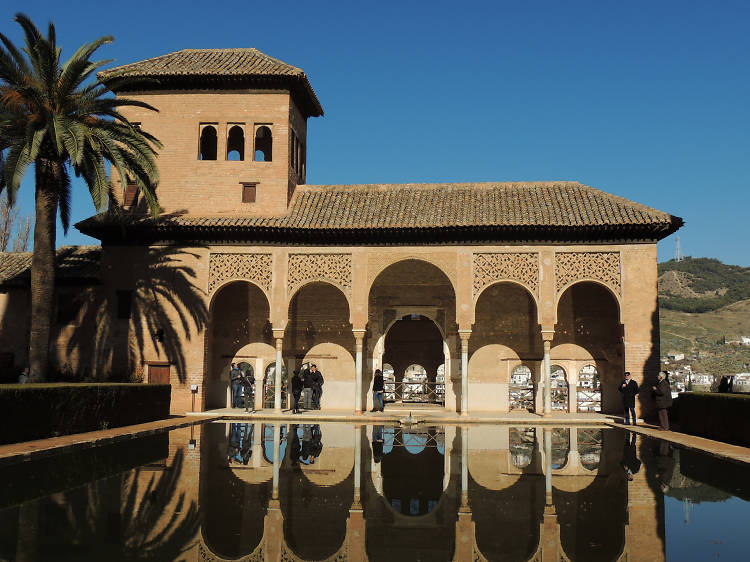 Photograph: Courtesy CC/Flickr/Anita Gould
What is it? The Alhambra palace, high above Granada, is utterly magical. This masterpiece of Islamic architecture, with its glorious stucco, tiles, limpid pools and fountains, dates back to the thirteenth century, and even the later interventions by Castilian rulers do not destroy the exquisite harmony.
Why go? Step inside the Alhambra and you are instantly transported to the era of the Nasrids. Water trickles softly from elaborate fountains, delicate horseshoe arches frame perfect views, and stucco is transformed into cloud-like ceilings. Even the tourist hordes can't diminish its extraordinary peace and beauty.