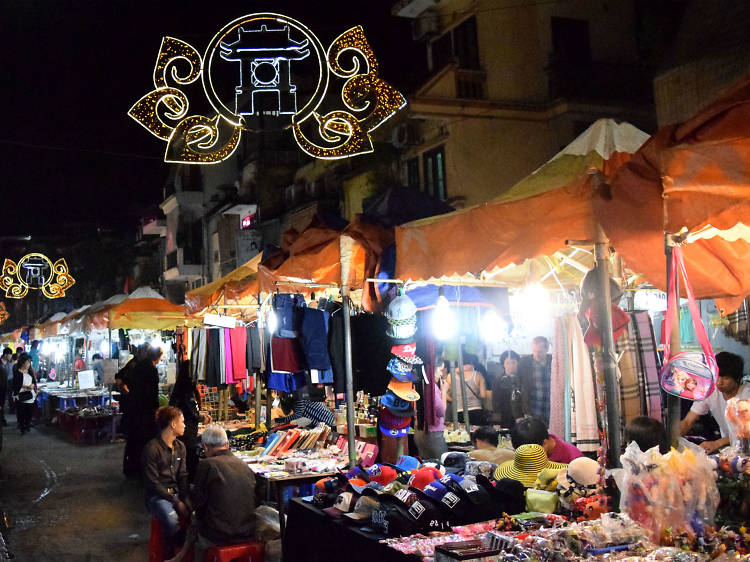 Photograph: Courtesy Flickr/Kaley Portier
What is it? A thousand years on, Hanoi's cultural and economic heart still beats with hundreds of specialty stores, quirky cafés and buzzing markets.
Why go? At the northern end of Hoan Kiem lake is Hanoi's Old Quarter. The busy streets are packed with cafés and shoppers looking for a bargain from the many knock-off stalls. Each street has its own specialties – for example, Han Gai Street is a popular spot for custom-made silk clothing, whereas Lan Ong Street is home to traditional herbal medicines. Afterwards, pick up a bargain at Dong Xuan Market (Vietnam's largest and oldest market) or head to Bach Ma, reportedly the oldest temple in the city. Bach Ma is filled with decorative art and ornate statues. Be sure to see the famous white horse shrine and dragon-embellished entrance.