Heads up! We're working hard to be accurate – but these are unusual times, so please always check before heading out.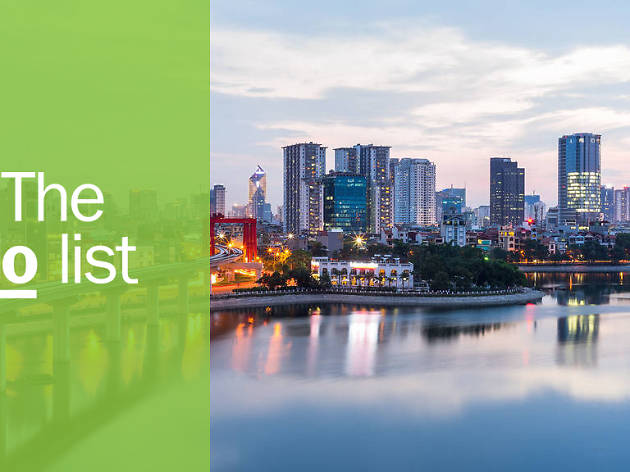 The 9 best things to do in Hanoi
The best things to do in Hanoi give visitors a window into the unique and diverse culture of Vietnam's capital city
Looking for the best things to do in Hanoi? Vietnam's capital city is known for many things: its historic and beautiful Old Quarter, its tumultuous history, and the seemingly endless wave of scooters, for a start. No visit to Hanoi can be complete without seeing a traditional water puppet show, eating mountains of mouth-watering street food, sipping specialty coffee and exploring ancient temples. There is a lot to love about Hanoi, and here are our top tips on how to make the most of your time here.
Done something on this list and loved it? Share it with the hashtag #TimeOutDoList and tag @TimeOutEverywhere.
Find out more about how Time Out selects the very best things to do all over the world.
Best things to do in Hanoi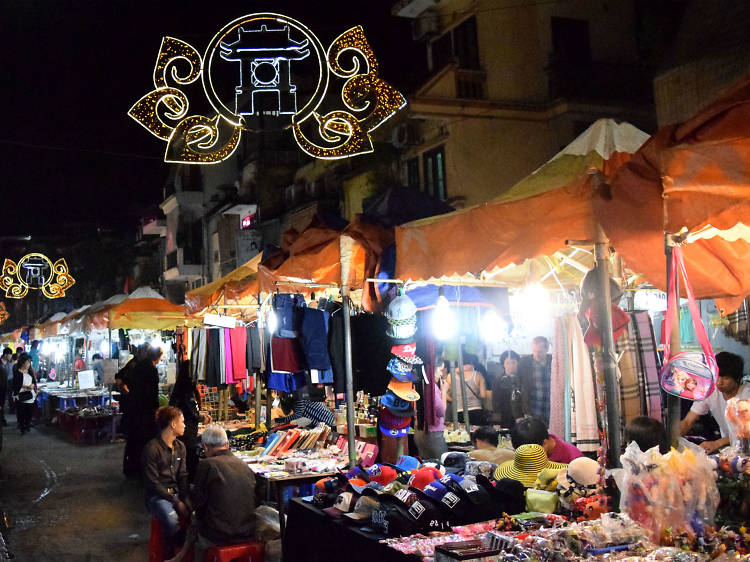 Photograph: Courtesy Flickr/Kaley Portier
What is it? A thousand years on, Hanoi's cultural and economic heart still beats with hundreds of specialty stores, quirky cafés and buzzing markets.
Why go? At the northern end of Hoan Kiem lake is Hanoi's Old Quarter. The busy streets are packed with cafés and shoppers looking for a bargain from the many knock-off stalls. Each street has its own specialties – for example, Han Gai Street is a popular spot for custom-made silk clothing, whereas Lan Ong Street is home to traditional herbal medicines. Afterwards, pick up a bargain at Dong Xuan Market (Vietnam's largest and oldest market) or head to Bach Ma, reportedly the oldest temple in the city. Bach Ma is filled with decorative art and ornate statues. Be sure to see the famous white horse shrine and dragon-embellished entrance.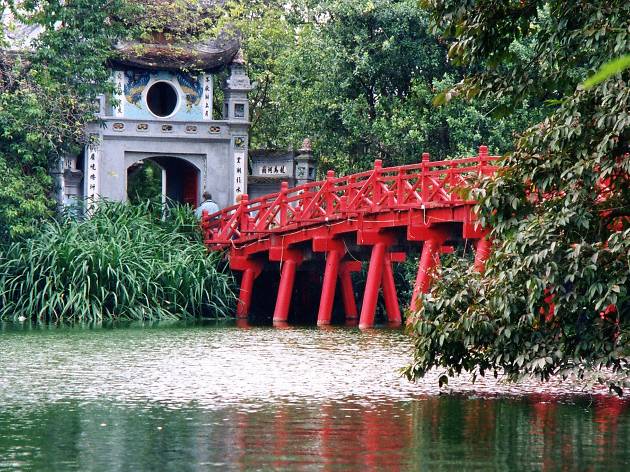 Photograph: Courtesy CC/Flickr/Marten van der Kamp
2. Hoan Kiem Lake and Ngoc Son Temple
What is it? A beautiful island temple dedicated to war hero General Tran Hung Dao who defeated an army of 300,000 Mongolian soldiers in the thirteenth century.
Why go? Legend says that Emperor Ly Thai found a magical sword in Hoan Kiem Lake, which he then used to help drive the Chinese from Vietnam. Upon his victory a huge golden turtle retrieved the sword, thus giving the lake its name 'Lake of the Returned Sword'. On the edge of the lake is a decorative gate and bright red bridge, which leads to Ngoc Son temple. Be sure to visit the ancient courtyard's bonsai and decorative shrines. Surrounding the lake is a long tree-lined walking path and busy road. Early each morning locals practice tai chi by the tranquil shore. On weekend evenings between 7PM and midnight, the streets close to traffic and make way for street food, games, hawkers and families enjoying the pleasant night air.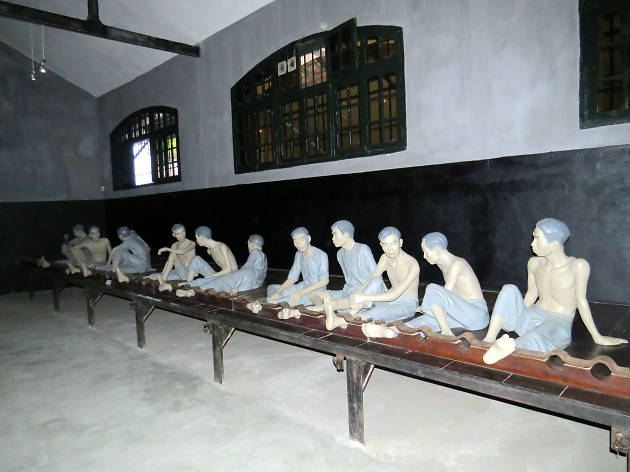 Photograph: Courtesy Flickr/David Berkowitz
What is it? A jail in which Vietnamese prisoners – and later, American prisoners of war – were incarcerated.
Why go? Grim but thought-provoking, the Hoa Lo Prison museum (dubbed by American prisoners as the 'Hanoi Hilton') is all that remains of this site. Built by the French in 1896, the old building has gruesome reminders of the torture and executions held here including a well-used guillotine. The museum is carefully curated, and will leave you with a good insight into Hanoi's history from the early years of colonial rule to the end of the American war.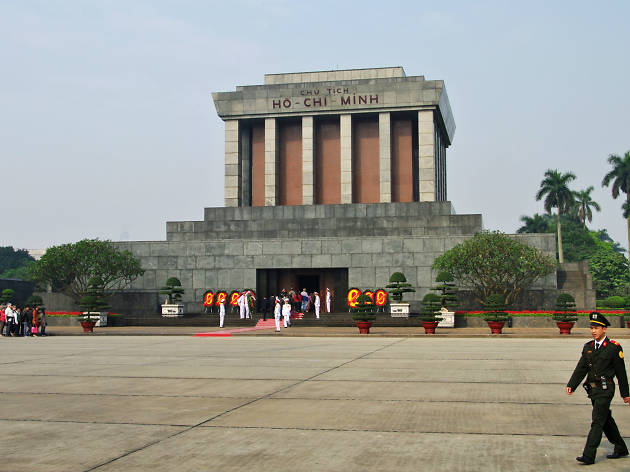 Photograph: Courtesy Flickr/Jean-Marc Artesana
4. The Ho Chi Minh Mausoleum
What is it? The site where locals pay tribute to 'Uncle Ho', the national hero and leader in the fight for an independent and unified Vietnam.
Why go? The Ho Chi Minh Mausoleum is a place of pilgrimage and quiet respect for many Vietnamese people. The queue to see his embalmed body can sometimes be hours long, and once inside any disrespectful actions such as photography, loud noises and even hands in pockets is strictly a no-no. If the relentless heat and long lines make you feel a little faint, then head to the wonderful landscaped botanic gardens next door. There's a replica of Ho Chi Minh's stilt house, and the lush gardens, ponds and ornamental bridges are a great place to unwind.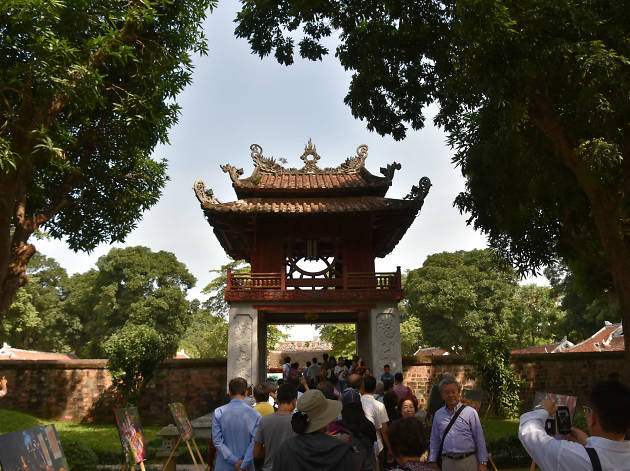 Photograph: Courtesy Flickr/Richard Mortel
What is it? A traditional and very picturesque Vietnamese temple dedicated to Confucius, which was the site of Vietnam's first university in 1070.
Why go? This former university focused on poetry, philosophy and literature for anyone rich enough to study here. A magnificent gateway leads to a grand path past large, decorative ponds, topiary animals and carefully landscaped gardens. The series of ornate pagodas contain interesting shrines to Confucius, as well as decorative lanterns and statues. There are great photo opportunities to be had here and you will need at least a few hours to make your way around the grounds.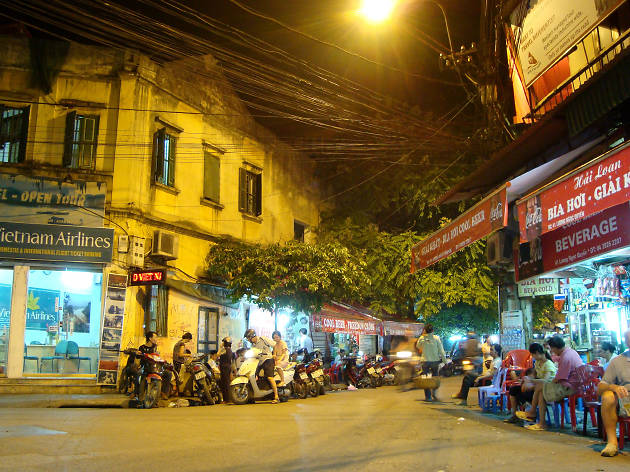 Photograph: Courtesy CC/Flickr/Gavin White
What is it? A popular Hanoi hangout spot that overflows with visitors eating and drinking well into the night.
Why go? On the corner of Ta Hien and Luong Ngoc Quyen streets in Old Quarter is one of the best nightlife spots in the city. Bia Hoi Junction is open throughout the day, but when night comes the streets quickly become crowded. Locals and tourists bustle about between small bars, street food carts and shops. The numerous street food stalls have prices so low that it would be silly not to eat a bit of everything. Some local delicacies include barbecue pork and rice noodle soup, fresh rich noodle rolls, beef pho, flame grilled skewers of vegetables and meat, and Vietnam's iconic banh mi baguette. Pull up a plastic stool, order a cheap pint of beer and start people-watching.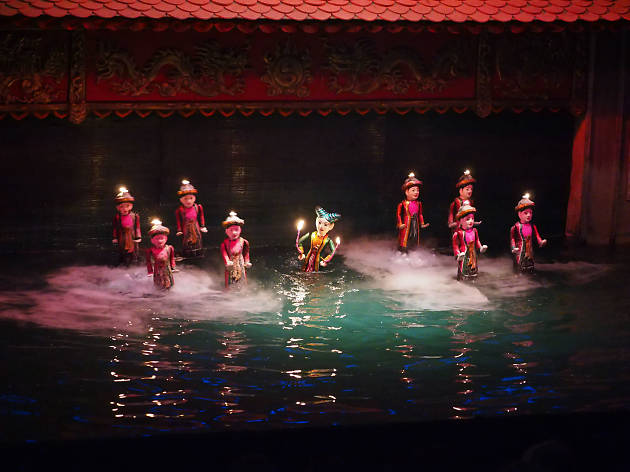 Photograph: Courtesy Ivo Verhaar
7. Thang Long Water Puppet Theatre
What is it? A traditional puppet show dating back to the eleventh century.
Why go? Seeing a Thang Long Water Puppet show is a cultural highlight of Hanoi that should not be missed. Performances include a series of short sketches, often depicting traditional Vietnamese folk tales or illustrating special events such as the rice harvest season. What makes the show so unique is that the puppets perform over a shallow pool of water, controlled by skilled puppeteers hidden behind curtains. Accompanying the performances are traditional bands playing drums, bamboo flutes, wooden bells and small cymbals. Designed for people of all ages, the shows are typically narrated in Vietnamese but it's easy to decipher what's going on if you don't understand the language. Tickets often sell out, so be sure to get there early.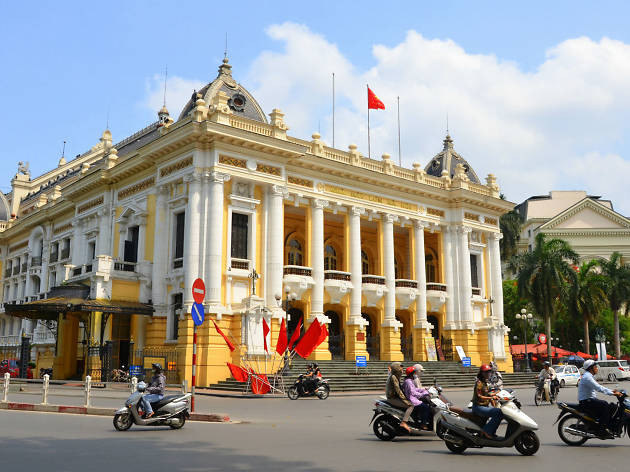 Photograph: Courtesy Flickr/Prashant Ram
What is it? The architectural highlight of the French quarter.
Why go? Charming and elegant, the French Quarter is easily accessible by foot from the Old Quarter. Inspired by the Opéra Garnier Theatre in Paris, the perfectly preserved Hanoi Opera House is a reminder of the city's colonial past and one of the most impressive buildings in the area. After strolling the streets past stylish French bistros and galleries, heat to the very cute Tranquil Books for an unusual local coffee. Single origin pourovers and European style espressos are available, though we suggest trying a delicious ca phe trung, or egg coffee. Somewhere between a coffee and a dessert, this sweet concoction of fluffy egg whites, condensed milk and strong black coffee will leave you buzzing.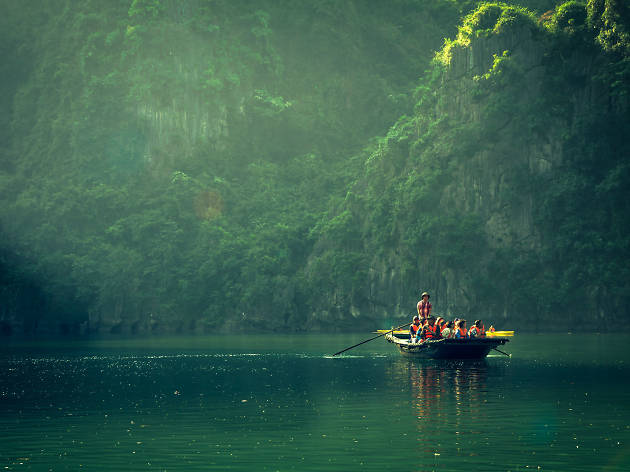 Photograph: Courtesy Flickr/Jeffrey Goh
What is it? A bay dotted with huge limestone islands and caves, best experienced on an overnight cruise.
Why go? Perhaps Vietnam's most recognisable sight, Halong Bay is a vast bay strewn with tiny islands and fascinating caves. Most journeys into the bay will include sailing through the unusually shaped islands, climbing through the cathedral-like Hang Thien Cung caves and kayaking around the floating fisherman villages. While it's possible to do a day trip from Hanoi, we highly recommend staying for at least one night on a boat. The age old saying of you get what you paid for rings true here, and it's worth splashing a little bit more cash for a truly remarkable stay.