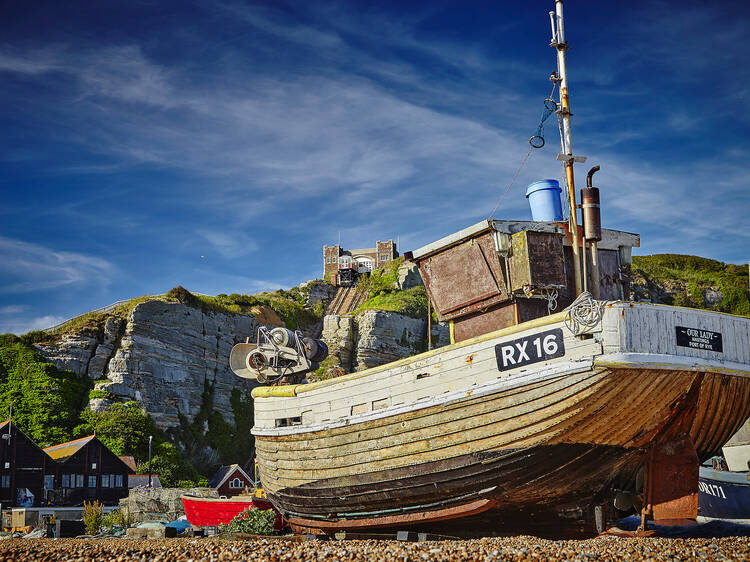 Photograph: 1066 Country - Jonny Thompson
Nearest station: Hastings
A patchwork of crooked buildings, red roof tiles and welcoming watering holes, Hastings Old Town makes it easy to conjure up images of smugglers laden with lace and spirits trundling down its narrow alleyways.
Peppered with fishing boats, brightly coloured nets and tall black fishing huts, the Rock-a-Nore area is a testament to the industry that has shaped the town. If you want to try some fresh local fish, Webbe's Rock-a-Nore offers an upmarket seafood experience, while Maggie's Fish & Chips specialises in more traditional fare.
The Hastings Contemporary is a must-see for art-lovers, who will also enjoy high-street shops like Made in Hastings, where the work of local artists and artisans is on sale. For those more into exploring, the funicular railway offers a unique way of going up West Hill. From up there, you can visit the ruins of Hastings Castle, check out the Smugglers Adventure and take in the views of the higgledy-piggledy houses in pastel shades below. Round off the day with a pint at First In Last Out and some live music at The Jenny Lind Inn.