The pearl of Macau
If you're looking to taste incredible Michelin-starred Chinese cuisine, then head for the Pearl Dragon at Macau's Studio City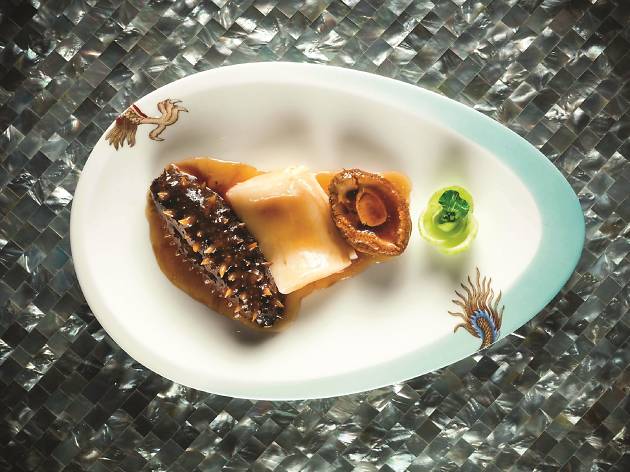 1/2
David Hartung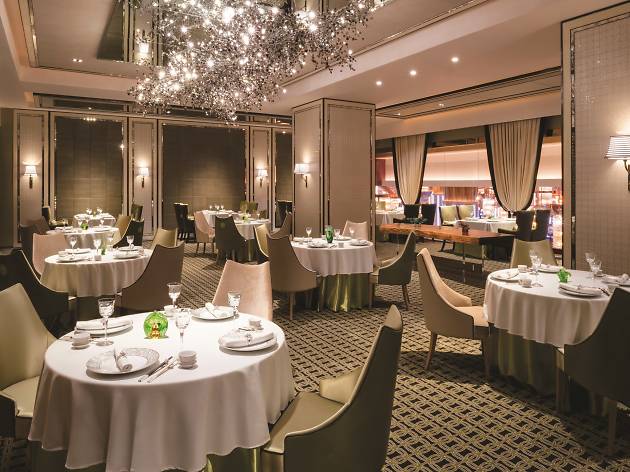 2/2
Scott Brooks
A 'refined taste of China'. That's what to expect at Studio City's signature Chinese restaurant, Pearl Dragon. The star-studded eatery, up on the second floor of Macau's integrated entertainment resort that's majority-owned and operated by Melco Crown Entertainment Ltd, is helmed by a Michelin-starred chef and offers up sumptuous dishes which bring guests back again and again.
A truly exquisite dining experience awaits at Pearl Dragon. It's overseen by Michelin-starred chef Tam Kwok Fung, who makes sure there is a Michelin-worthy dining experience here. But much of the magic is created by chef de cuisine, Lam Yuk Ming, who is one of the most talented Chinese chefs in Macau today. The restaurant, which opened in autumn last year and has already garnered a huge following of diners, boasts a distinctive interior design that reflects its dedication to perfection. It also offers a unique menu which showcases refined provincial flavours, innovative creations and some of the finest delicacies you could dream up.
Recommended dishes at Pearl Dragon include appetisers like the crispy Australian scallops with black truffle sauce, the deep-fried duck's tongue with spiced chilli salt and the chilled soy-poached baby pork trotters. Also make sure you try the roasted crispy pigeon from the lychee wood barbecue. For mains, star dishes include the razor clams steamed with aged mandarin peel and black bean garlic sauce, the pan-fried Mongolian lamb chops with red wine sauce, and the 'gong bao' free range chicken, which pairs well with the Singaporean-style fried rice vermicelli.
The Pearl Dragon desserts are literally to die for. Highlights are the Chinese herbal jelly with honey, as well as the sweetened mango with pomelo and sago pudding, and the egg-white almond cream with lotus seeds. And that's just for dinner. For lunch, try the steamed dumpling delights or the deep-fried crab parcels, all topped off with a classic Chinese pancake with chestnut paste.
Also worth a tasting are the teas from Shirley Su. With 18 years of experience in the industry, Su is a master of her art. She was born in the heart of the tea trade, Fujian, and is a driven individual with immense love for Chinese tea culture. She is not only a certified tea master but an experienced trainer. After visiting most of the famous branded tea factories and production regions year by year, Su has built up a wealth of knowledge, from selecting the best teas to the art of tea. She is also good at exploring, making and purchasing quality teas, as well as using the best methods for storage. She's a tea master who mixes and matches different seasonal types to be served before a meal, so expect an exquisite tea menu at Pearl Dragon.
So, for Michelin-starred service and dishes, for a luxury experience in gorgeous surrounds and for a chance to try something unique in the way of innovative Chinese dishes and teas, look no further than Pearl Dragon. It really is the pearl of Macau when it comes to fine dining.
Pearl Dragon Shop 2111, 2/F, Star Tower at Studio City, Estrada Flor de Lotus, Cotai, Macau, +853 8865 6560; studiocity-macau.com.
A special star chef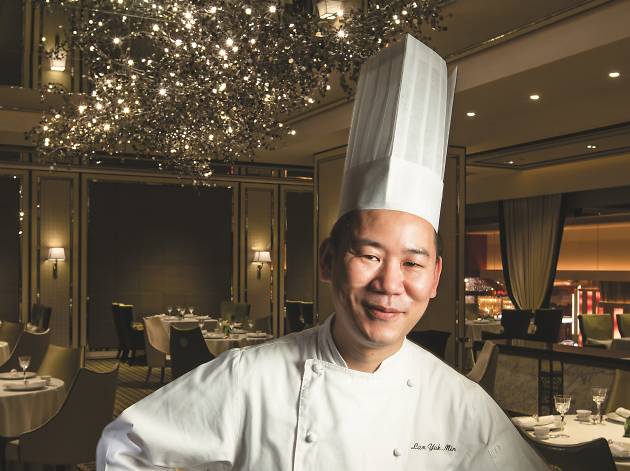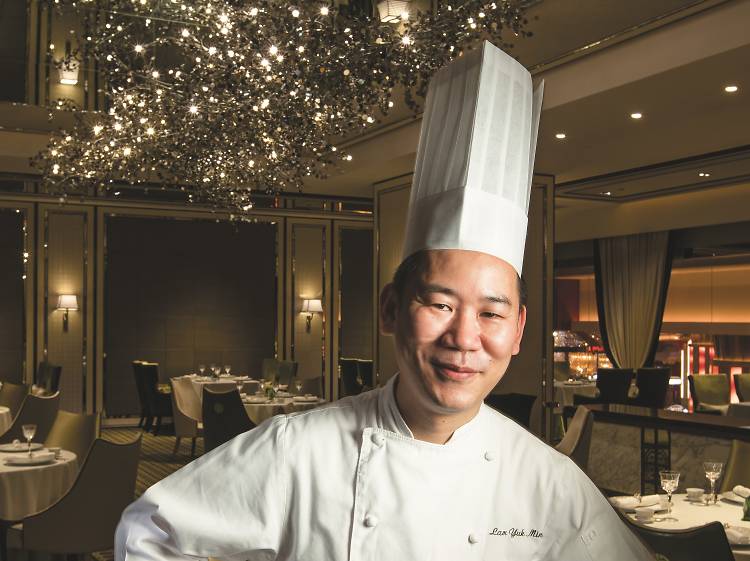 David Hartung
Lam Yuk Ming, chef de cuisine at Pearl Dragon

When it comes to talented chefs in Macau, Lam Yuk Ming has to be one of the best. A specialist in cooking abalone and bird's nest soup, the culinary maestro has more than 20 years of experience in premium Cantonese seafood restaurants. It's also said in the industry that he has a 'deep personal understanding of Cantonese cuisine'.

Chef Lam's career began in 1995, when he donned the chef's hat at Fisherman's Terrace Seafood Restaurant in Hong Kong. Due to his natural affinity for preparing the rare delicate ingredients required for premium Cantonese cuisine, he was apprenticed to take care of Chinese soups, fresh abalone and all dried seafood products. He honed his techniques during the role and has, since, become a star in the Macau and Hong Kong dining scene.

Over the course of his career, chef Lam has gained valuable experience in all areas of the Chinese kitchen, including in barbecuing, dim sum, noodle preparation and herbal soups – but his passion has remained in the preparation of luxury Cantonese dishes and exquisite Chinese creations.

From 2012 up to recently joining the Pearl Dragon team, chef Lam was the executive Chinese chef for Beijing's prestigious Beijing Hotel, which was the headquarters of the International Olympic Committee during the 2008 Olympic Games and one of the world's leading 5-Star Diamond brands. He has served a plethora of rich and famous heads of state, as well as Chinese VIPs from all regions.

Chef Lam joined Pearl Dragon as chef de cuisine. He is responsible for the operation of the restaurant and he works closely with chef Tam Kwok Fung in creating a Cantonese dining experience prepared with the finest ingredients. It has been a great journey for this culinary genius. Hail chef Lam!