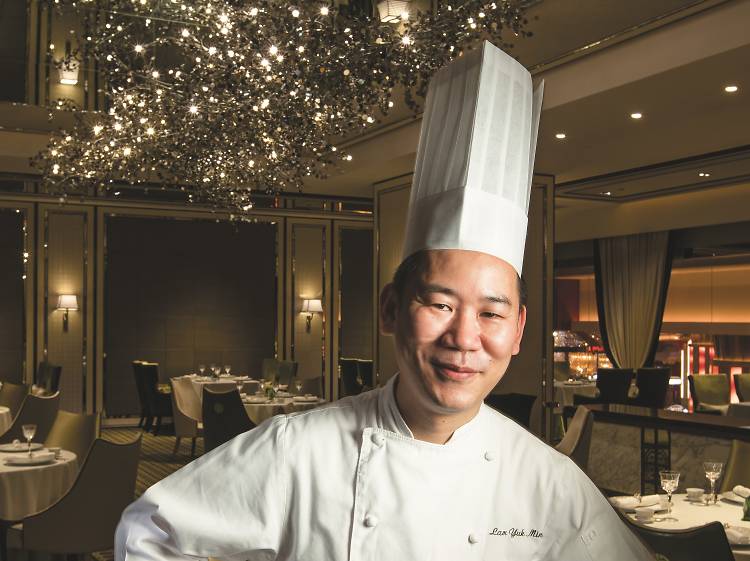 David Hartung
Lam Yuk Ming, chef de cuisine at Pearl Dragon

When it comes to talented chefs in Macau, Lam Yuk Ming has to be one of the best. A specialist in cooking abalone and bird's nest soup, the culinary maestro has more than 20 years of experience in premium Cantonese seafood restaurants. It's also said in the industry that he has a 'deep personal understanding of Cantonese cuisine'.

Chef Lam's career began in 1995, when he donned the chef's hat at Fisherman's Terrace Seafood Restaurant in Hong Kong. Due to his natural affinity for preparing the rare delicate ingredients required for premium Cantonese cuisine, he was apprenticed to take care of Chinese soups, fresh abalone and all dried seafood products. He honed his techniques during the role and has, since, become a star in the Macau and Hong Kong dining scene.

Over the course of his career, chef Lam has gained valuable experience in all areas of the Chinese kitchen, including in barbecuing, dim sum, noodle preparation and herbal soups – but his passion has remained in the preparation of luxury Cantonese dishes and exquisite Chinese creations.

From 2012 up to recently joining the Pearl Dragon team, chef Lam was the executive Chinese chef for Beijing's prestigious Beijing Hotel, which was the headquarters of the International Olympic Committee during the 2008 Olympic Games and one of the world's leading 5-Star Diamond brands. He has served a plethora of rich and famous heads of state, as well as Chinese VIPs from all regions.

Chef Lam joined Pearl Dragon as chef de cuisine. He is responsible for the operation of the restaurant and he works closely with chef Tam Kwok Fung in creating a Cantonese dining experience prepared with the finest ingredients. It has been a great journey for this culinary genius. Hail chef Lam!