Seven reasons to check into Studio City in Macau
And win tickets to the most electrifying new stunt show, Elekron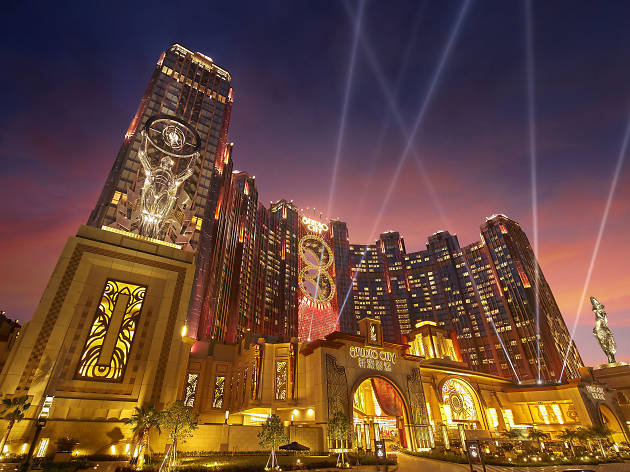 If you're looking for exciting things to do to to welcome 2019, why not plan a quick getaway to Macau? Our sister SAR boasts plenty of attractions, and you can experience some of the best at Studio City. Aside from its luxury accommodation, the five-star resort offers fantastic dining options and unparalleled entertainment.
If you want even more reason to check out this fun-filled property, we're giving away tickets to its electrifying indoor stunt show, Elekron. All you have to do is answer a simple question here and you'll stand a chance to win a pair of A Reserve or B Reserve tickets, valued at $1,560 and $1,160 respectively. In the meantime, read on to find out more about this awesome new show and the many other attractions at Studio City.
Competition closes at 6pm on February 8, 2019.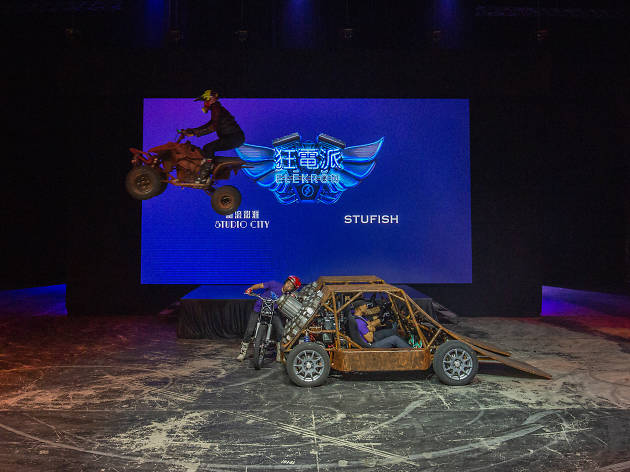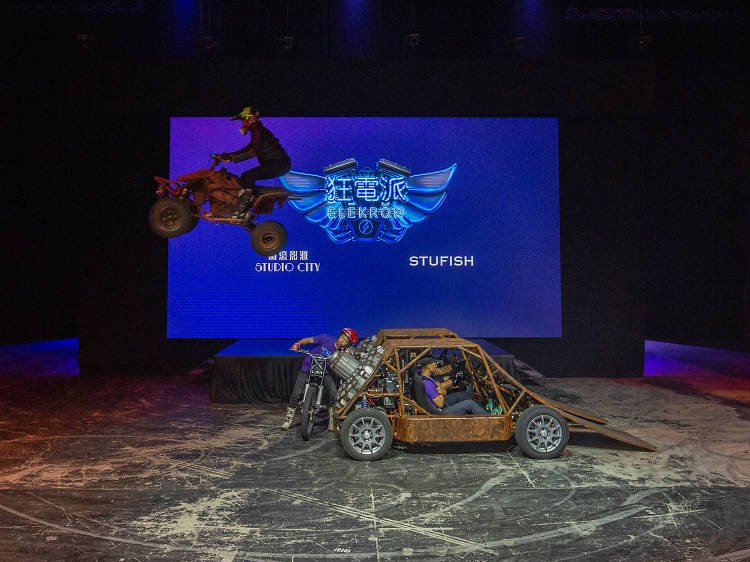 Check out the most electrifying new stunt show, Elekron
Melco Resorts & Entertainment know a thing or two about putting on a good show (after all, it's responsible for the incredibly popular The House of Dancing Water production at City of Dreams). So there's plenty of reason to be excited about Elekron – the new action-packed show that's debuting at Studio City. This indoor stunt show is the first of its kind in the world and features a line-up of all-electric vehicles, including custom-designed sports cars, bikes and buggies. Look out for gravity-defying jumps, swerves and acrobatics – all set to a thrilling, futuristic storyline about a mission to harness electrical power to save humankind. If you're charged up to catch this show, you're in luck because we're giving away tickets to our readers. All you have to do is answer a simple question for a chance to win a pair of A or B Reserve seats to this electrifying production. Enter the competition here.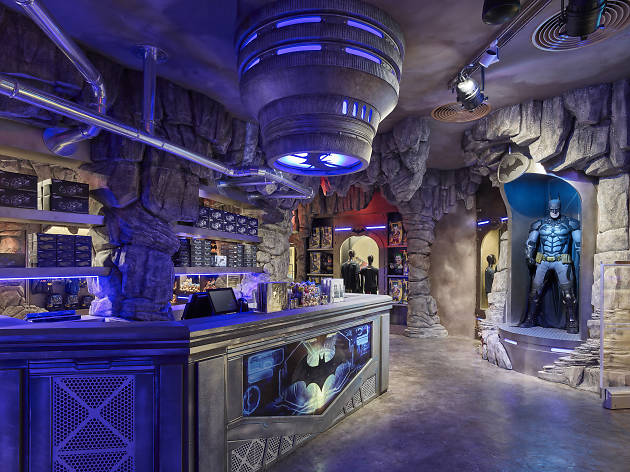 Immerse yourself in the world of Gotham in Batman Dark Flight
Step into the boots of the Dark Knight with this 4D simulation ride. Featuring the latest audiovisual technology, this immersive, multisensory attraction takes you to the gritty streets of Gotham, where you'll face off against Batman's most notorious foes, including the Joker, Two-Face and Bane. After the thrilling ride, you'll also be able to load up on Bat-merch from the store and pose with life-size figurines of characters from the seminal DC comic.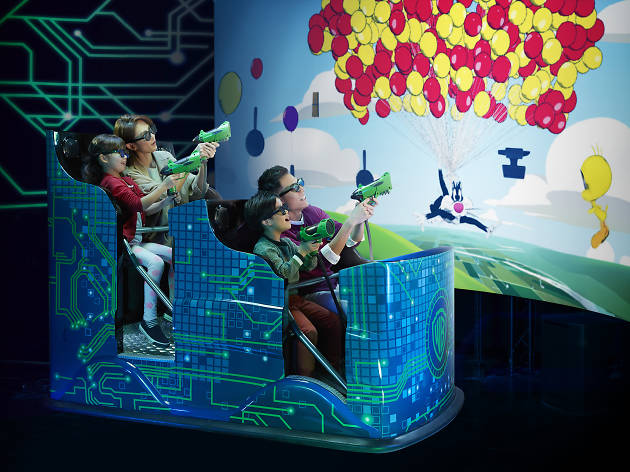 Enjoy family fun time at the Warner Bros Fun Zone
If you're travelling with children, be sure to check out the Warner Bros Fun Zone. The 32,000 sq ft playground offers all sorts of fun attractions for kids, from popular character meet and greets – don't be surprised if you see Bugs Bunny – to the DC Comics Super Hero Action Arena and the Tom and Jerry Picnic Playground. There's no limit on playtime here so your little ones can easily spend a whole day here.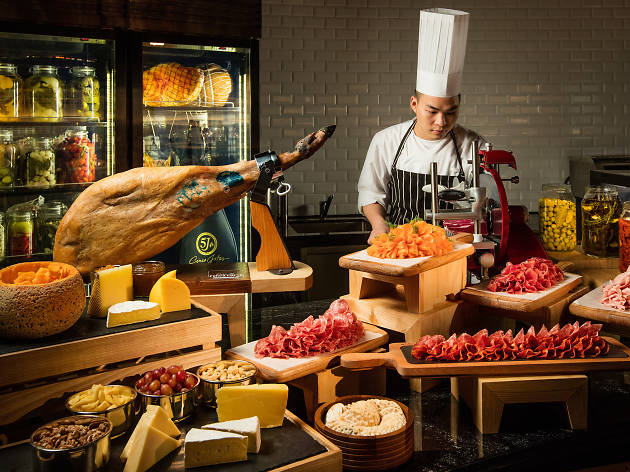 Try the flavours of the world at Spotlight
If you plan on catching Elekron, be sure to fuel up beforehand with a meal at Spotlight. Studio City's international buffet restaurant offers something to satisfy everyone, from jet-fresh seafood served on ice, to Asian favourites and western specialties. The cinema-themed restaurant is open all day but be sure to take advantage of the Elekron + Sptolight Lunch Package (MOP$584), which includes a C Reserve ticket to Elekron – which you can upgrade at a special rate – and a lunch buffet for one. The offer is available until March 31 2019.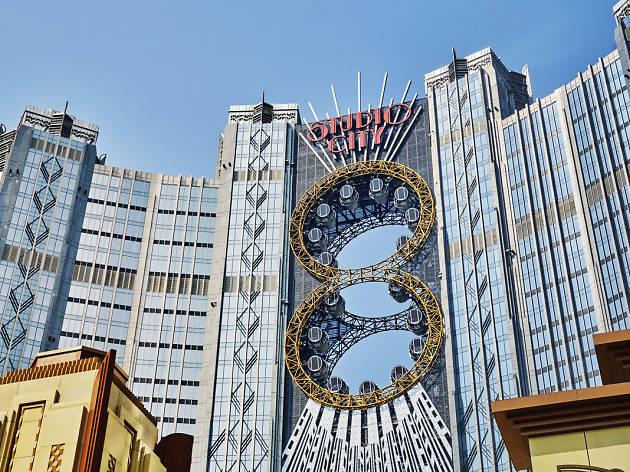 Take in the views from the Golden Reel
This is a Ferris wheel experience like no other. Ascending 130 metres above ground and set between the two art-deco towers of Studio City, the Golden Reel – shaped like the lucky number eight – boasts 17 spacious steampunk-style cabins, from where you can enjoy stunning views of Macau. Go during sunset for an Insta-worthy snap.
Share a sundae at the Instagram-friendly Joyride
From its neon signs to its convertible-shaped booths, this 50s-themed diner provides plenty of fun photo ops. But it's not just about looks – the menu here is design to satisfy, with plenty of comfort food options such as sandwiches, sundaes and floats. Don't forget to play a song from the jukebox to complete the retro experience.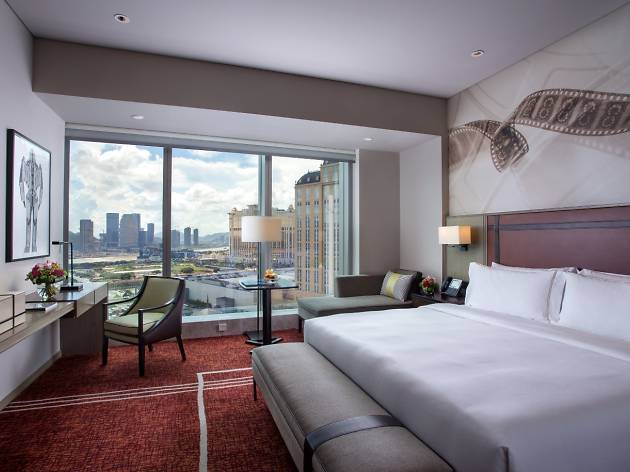 Relax in room fit for A-list celebrities
After a day of fun, food and entertainment, unwind in one of the resort's plush suites. You'll feel pampered with all the star-worthy amenities, including luxurious beds, Bluetooth speaker systems and 24-hour concierge service. To celebrate the launch of its new show, Studio City is offering the Elekron Electrifying Package (starting from $1,399) from now until March 31 2019. The package includes one-night accommodation in its Celebrity King room, two Elekron tickets, $100 Stay & Play voucher, complimentary WiFi, and also free access to the gym and outdoor pool, saving you at least $900.
Book your stay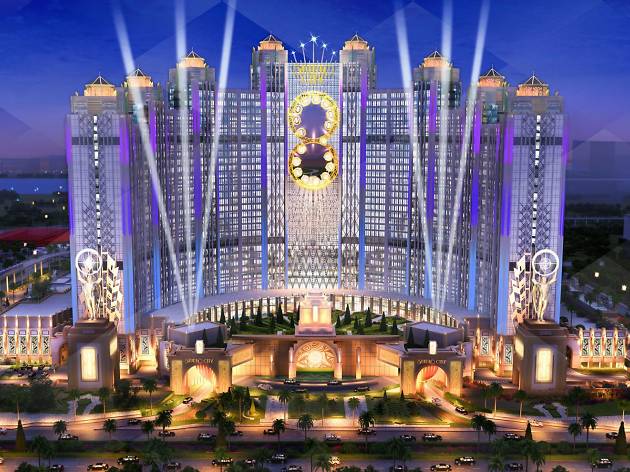 Attractions, Arcades and amusements
Studio City brings a touch of old school Hollywood glam to Macau. The enormous construction sits in the heart of the Cotai Strip, and is home to luxury rooms, a 4D Batman-themed flight simulation ride and the world's highest figure-eight Ferris wheel.
More to explore