Heads up! We're working hard to be accurate – but these are unusual times, so please always check before heading out.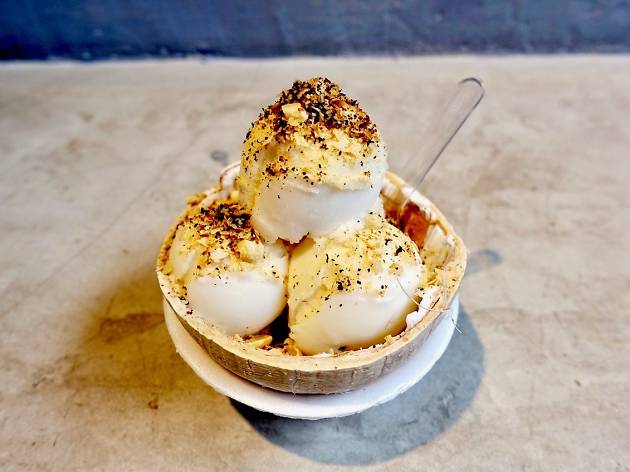 Johor Bahru: Ultimate Guide
Singapore not interesting enough for you? Hop across the border to Malaysia and discover what Johor Bahru has to offer
Hongkongers love to claim that Singapore just isn't as exciting as our very own SAR. Well, if you think you've been there, seen it, done it in the Lion City why take a trip to Johor Bahru, just the other side of Singapore's border with Malaysia? This weekend destination is a favourite among many Singaporeans thanks to the attractive exchange rate but there's also plenty to see and feast on in heritage-rich JB. Here's what not to miss. By Darinee Durai, Nicole-Marie Ng and Ng Su Ann
Things to do in Johor Bahru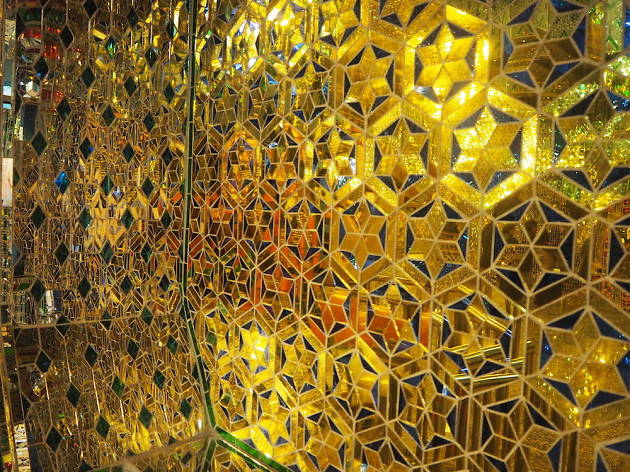 Explore Johor Bahru's heritage buildings
JB, like neighbouring Singapore, is a melting pot of different cultures and religions. Find out more about this diversity by strolling along the Johor Bahru Heritage Walk and popping into the Sultan Abu Bakar Mosque, Sri Raja Mariamman Temple, Sikh Gurwara Sahib and the Johor Bahru Old Chinese Temple along the way. Arulmigu Sri Rajakaliamman Glass Temple (Jalan Tun Abdul Razak 1/1, Wadi Hana, 80300) is one of the top attractions in Johor Bahru. It's the only glass Hindu temple in the world with 500,000 pieces of coloured glass lining its walls and ceilings. In contrast to the modernity of the glass temple, there's the Old Chinese Temple (Lot 653, Jalan Trus, Bandar Johor Bahru, 80000) that was built in 1862. It's one of the oldest buildings in Johor and you can find old paintings on the doors and walls depicting stories of its past.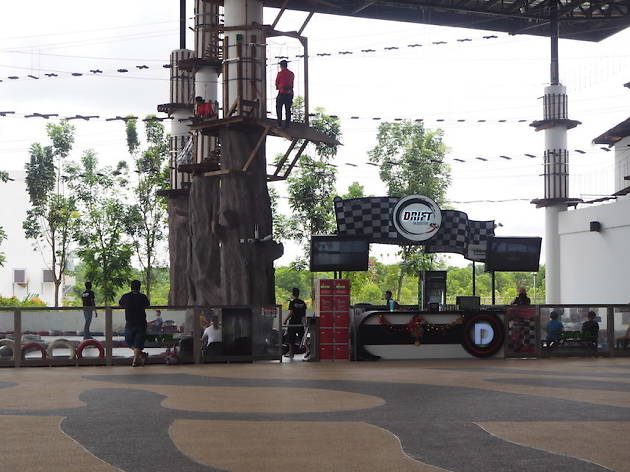 Make a splash at Austin Heights
Now, if the kids (or you) would rather splash around and have fun, Austin Heights Water & Adventure Park (71, Jalan Austin Heights 8/1, Taman Mount Austin, 81100) has tons to offer. The entrance is flanked by the Adventure Rope Course which features 51 different challenges. Venture deeper into the establishment, and you'll find multiple water slides and pools where you can bask under the sun. If you'd rather not get wet, head over to the Indoor Trampoline Centre and bounce your way to fitness or let your need for speed out at the Drift Kart course up front.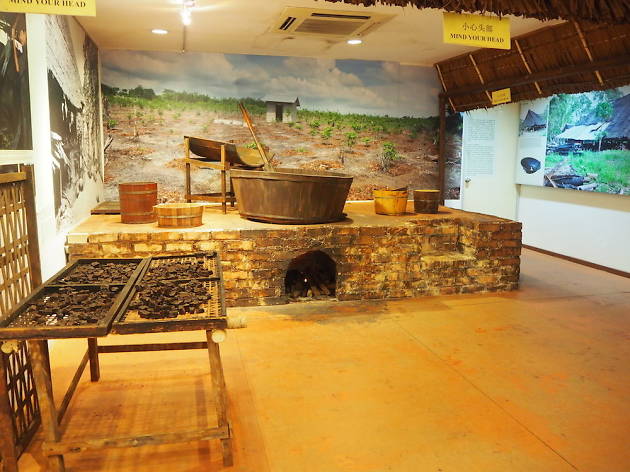 Immerse yourself in JB's Chinese past
Back in the day, Johor was a predominantly Chinese state. Housed in a four-story building, the Johor Bahru Chinese Heritage Museum (42, Jalan Ibrahim, Bandar Johor Bahru, 80000; $11/adult, $6/child) is packed with various artefacts and documentation on display, old coins and notes, music instruments, photos, porcelain and more paraphernalia that'll teach you about the Chinese population living here in the past. Read up on how the local Chinese planted pepper and gambier and the differences it made to the Malaysian economy.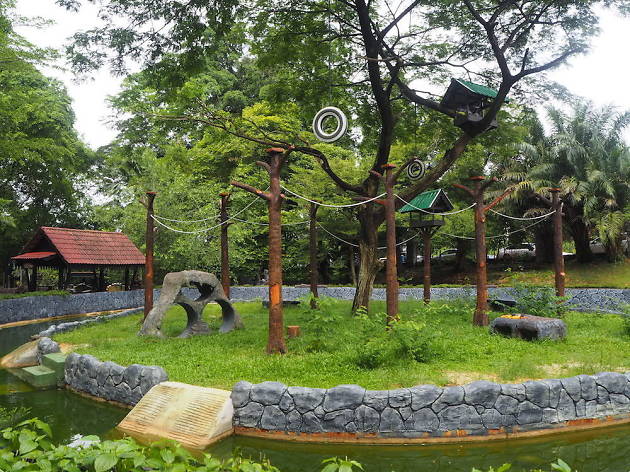 Even if you've visited Singapore Zoo on your trip, the Johor Zoo (Jalan Gertak Merah, Taman Istana, 80000) is still worth checking out. Entry costs just $4 for adults to see a range of animals like tigers, tapirs, crocodiles, hippopotamuses, camels, reptiles and birds. After you're done here – it should take about half-an-hour to cover the grounds – you can hop on over to the next destination.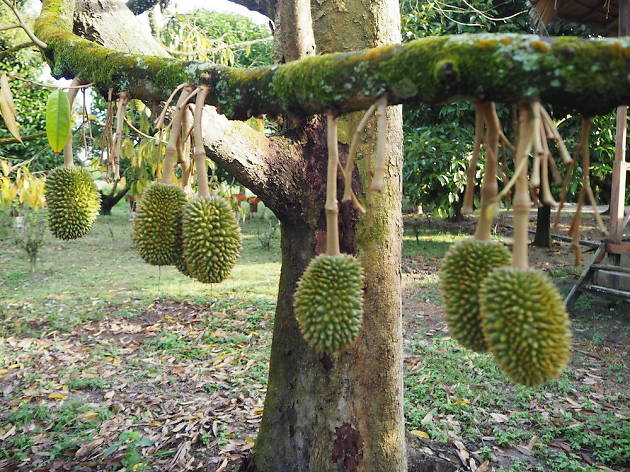 Pick fruits straight from the tree
An hour's drive away from Woodlands Checkpoint is a 180-acre farm. Sure, it's not within the city, but if you've never experienced the thrill of standing under a durian tree during durian season, it's worth the trip. As long as no one gets hurt. Desaru Fruit Farm (Sungai Cemaran, Desaru, Kota Tinggi, 82200) has over 40 types of tropical fruits and an average tour of the land takes about 20 minutes. If you come in time for lunch, there's an option to dine on site and be treated to fruits as part of the meal. Stay till the sun dips below the horizon and take a 40-minute river cruise to see fireflies. Those little critters just amp up the magic factor to make your trip a memorable one.
What to eat and drink in Johor Bahru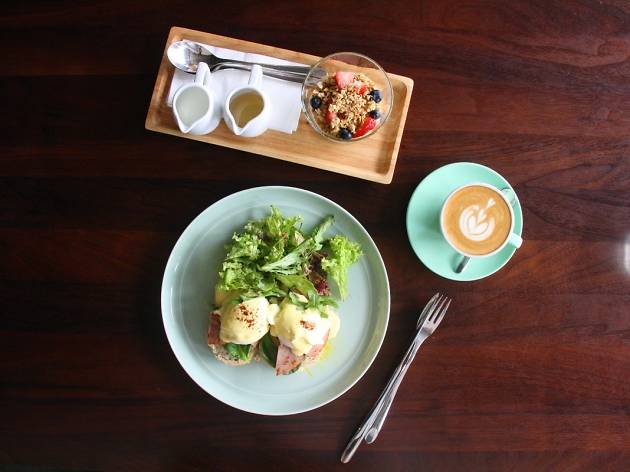 Photo: Ng Su Ann
The Brew Orchestra brings the entire symphony of coffee making to its disciplined, distinct design. Much like a concert hall, the ceilings are decorated with strings akin to those found in pianos, with light bulbs dangling off like musical notes. The decor, courtesy of Singaporean design consultancy Ehka Studio, is award-winning, but the spotlight is still on the coffee – café owner Isaac Loh is a licensed, professional cupper, one of Malaysia's few Q-Graders.

Standards are high here. The Orchestra acquires only grade 85 and above beans, with speciality coffee and seasonal house blends being standouts. Pair your coffee with a plate of eggs Benedict or the yoghurt granola, which comes with a choice of fresh berries or banana and pomegranate.

19 Jln Molek 1/5C, Taman Molek (+60 7 358 8234; www.fb.com/thebreworchestra). Mon-Thu & Sun 9.30am-7pm; Fri-Sat 9.30am-11.30pm.