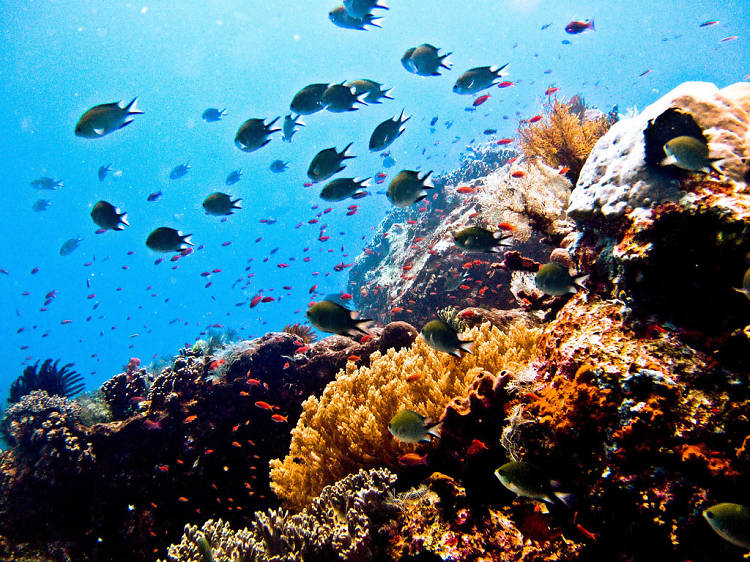 Komodo Islands, Indonesia
Indonesia is part of the world-renowned 'coral triangle', one of the most beautiful places on the planet to get your head wet. As an epicentre of coral reef biodiversity, you'll have the chance to see over 850 different species of coral, which is unheard of in any other place on the planet. Komodo isn't the only place in Indonesia that offers these kinds of natural wonders, though – diving in Wakatobi (Sulawesi) is equally as stunning, as are Gili Islands and Nusa Penida.
What you can see: Manta rays (head to the dive site Manta Point in Komodo National Park), dolphins, sharks, turtles, sea snakes, clown fish, and of course the most colourful coral in the world.