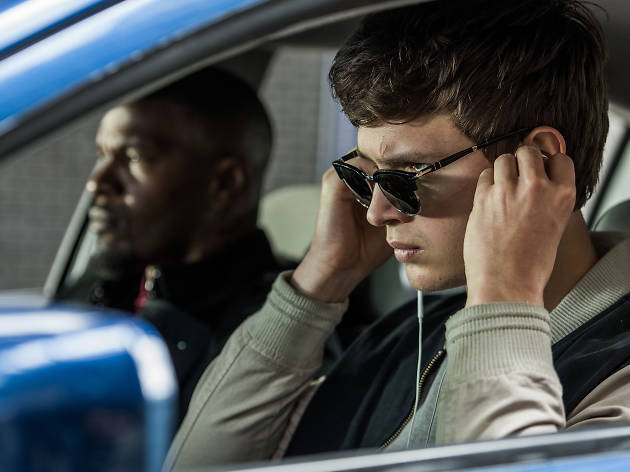 Time Out diyor ki
Soygunlara yardım eden bir sürücünün hikâyesi.
'Shaun of the Dead / Zombilerin Şafağı' (2004), 'Hot Fuzz / Sıkı Aynasızlar' (2007) ve 'The World's End / Dünyanın Sonu'ndan (2013) oluşan üçlemesiyle kendine has bir mizahi dil yaratarak gönüllerde taht kuran yönetmen Edgar Wright, yine bir suç filmiyle karşımızda. Oyuncu kadrosunda Ansel Elgort, Kevin Spacey, Jamie Foxx ve Lily James gibi isimleri barındıran film banka soyguncuları için şoförlük yapan 'Baby Driver'ın, yani bebek yüzlü Baby'nin hikâyesini anlatıyor.
'Divergent / Uyumsuz' serisinden tanıdığımız Ansel Elgort'ın canlandırdığı filmin başkarakteri Baby, çok iyi şoförlük yapmasına rağmen bebek yüzlü olması nedeniyle Baby lakabını almıştır. Soygunculara yardım eden Baby bir gün Kevin Spacey'nin ete kemiğe büründürdüğü bir suç lideri tarafından zorla işe alınır. Ancak soygunlar başarısızlığa mahkumdur ve Baby kendini yeni bir çatışmanın ortasında bulur. Baby bir yandan yeni tanıştığı ve hayatının aşkı olarak gördüğü kadın için değişmeye çabalarken, bir yandan da özgürlüğü için mücadele edecektir. Yönetmenin hayranları ve iyi bir suç filmi izlemek isteyenler kaçırmamalı.
'Baby Driver (Tam Gaz)' 30 Haziran'da vizyonda.
Ayrıntılar
Sürüm detayları
Oyuncular ve ekip
Yönetmen:
Edgar Wright
Oyuncular:
Lily James
Kevin Spacey
Jon Bernthal
Ansel Elgort
Jamie Foxx
Eiza González