Heads up! We're working hard to be accurate – but these are unusual times, so please always check before heading out.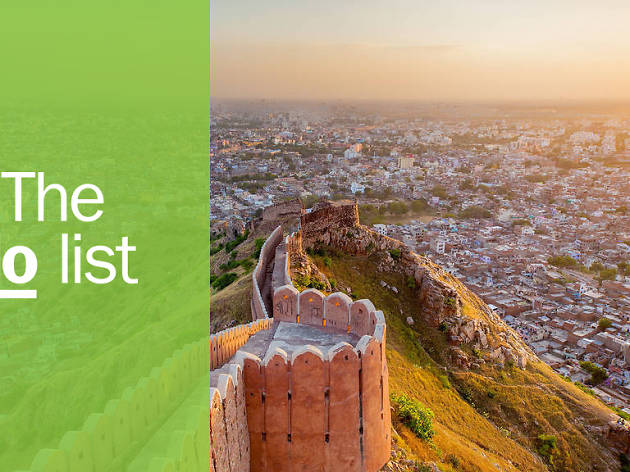 The 11 best things to do in Jaipur
Explore Rajasthan's capital city full of culture with our guide to the very best things to do in Jaipur
The universal appeal of the Pink City and the diverse array of things to do in Jaipur has kept Rajasthan's capital on the radar of travellers for centuries. Fans of literature, architecture, history and art will love being immersed in this cultural hub. Jaipur is also arguably one of the best places to buy handmade art and crafts, so if you play your cards right you'll leave Jaipur with a full heart (and backpack bursting at the seams).
Done something on this list and loved it? Share it with the hashtag #TimeOutDoList and tag @TimeOutEverywhere.
Find out more about how Time Out selects the very best things to do all over the world.
Best things to do in Jaipur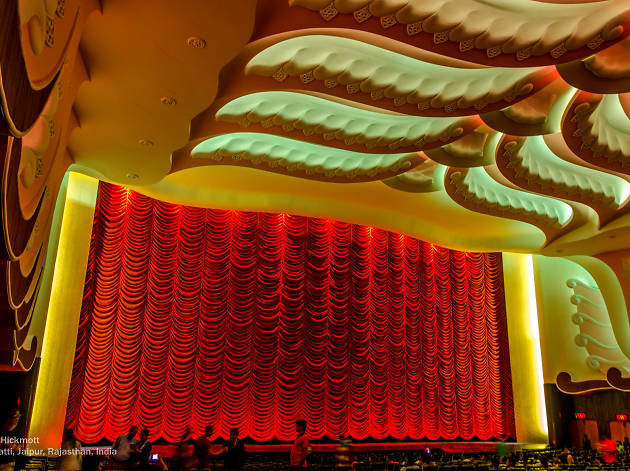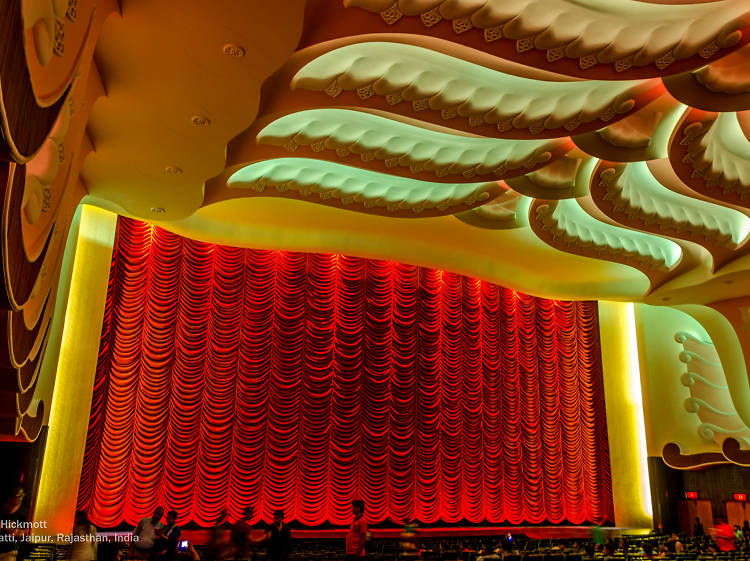 Photograph: Courtesy CC/Flickr/Robin Hickmott
What is it? An Art Deco cinema that screens all the latest Bollywood flicks.
Why go? There's no better place to catch a Bollywood film while in India than at this opulent cinema. With sweeping staircases and ornate chandeliers, the plush lobby of this cinema is a star attraction in itself so be sure to get there early to soak up the old world glamour of this popular movie house. Inside, the plotlines of films are pretty easy to follow, even if you don't speak Hindi. Expect plenty of moments where characters spontaneously burst into well-choreographed song and dance routines.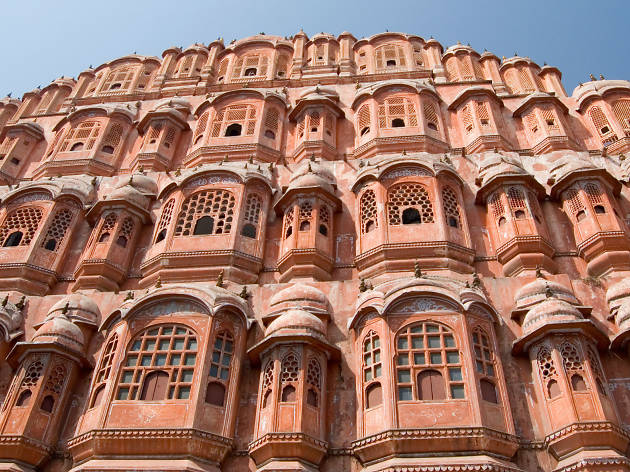 Photograph: Courtesy CC/Flickr/Peter Davis
What is it? An eye-catching palace once used by royal women to watch processions without being seen by the public.
Why go? This instantly recognisable palace is one of Jaipur's most Instagram-worthy buildings. Built in 1799, this palace is a fine example of the Mughal and Rajput architectural styles. Don't have time to tour the inside? Simply stop by and admire the impressive façade from street level.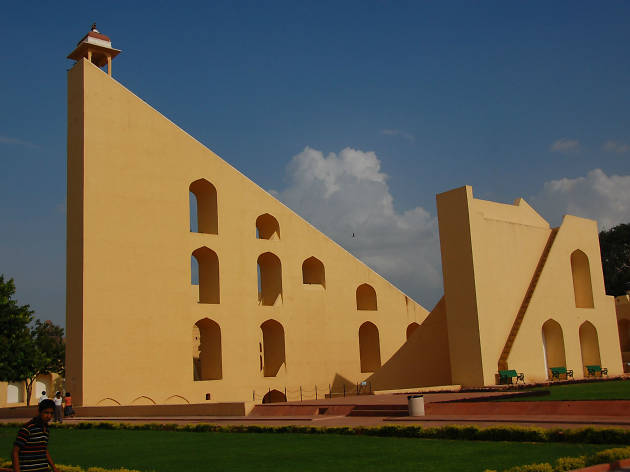 Photograph: Courtesy CC/Flickr/Kevin Kimtis
What is it? An outdoor park made in the name of astronomy and cosmology.
Why go? Built in the eighteenth century, this astronomical observation site demonstrates how astronomers worked before modern telescopes were invented. Containing large structures and instruments that provide accurate astronomical readings, this park allows visitors to have fun trying to locate celestial bodies the old-fashioned way without the help of smartphones.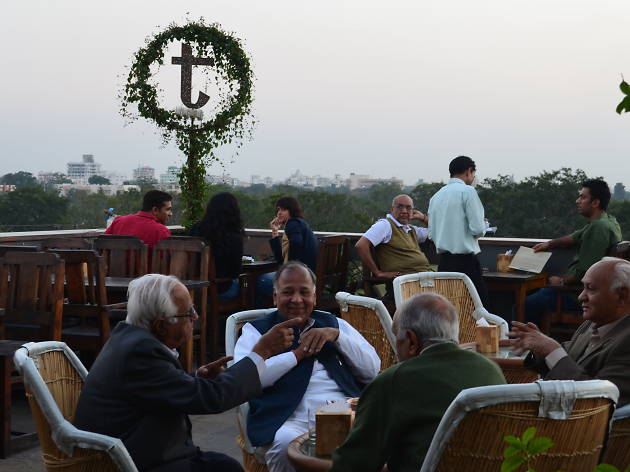 Photograph: Courtesy Tapri Tea House
What is it? A park-side tea house with a casual rooftop space.
Why go? Sunsets in the Pink City are something special, so finding a rooftop to see the sun slide away for another day is a must-do. The Tapri Tea House has a rooftop patio space perfect for drinking masala tea with friends while the sun sets over the city. If it's too hot to be outdoors, linger downstairs in the café amid the good tunes, cool furnishings and free wi-fi.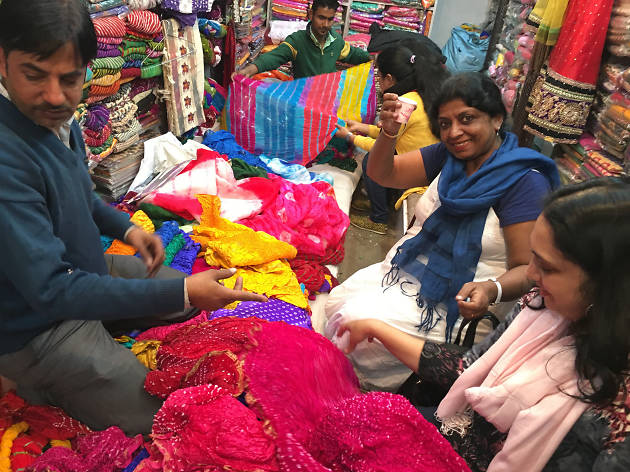 Photograph: Courtesy CC/Flickr/Anke van Lenteren
What is it? A big, busy bazaar favoured by fashion-lovers.
Why go? With hundreds of shops to choose from, this renowned retail hotspot rewards patient shoppers who aren't perturbed by the noise and crowds this bazaar attracts all year round. Brightly coloured saris, shoes, scarves and textiles are popular picks here as are handmade jewellery and cotton quilts. Don't be afraid to haggle a bit for a good price, but remember to keep the bargaining process light and fun to ensure mutually beneficial outcomes.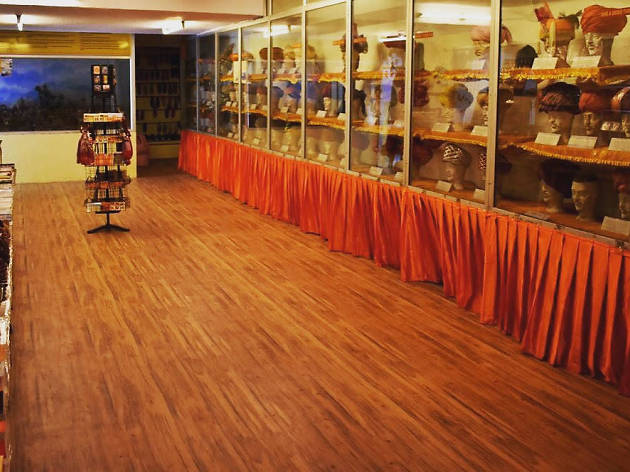 Photograph: Courtesy Surabhi Restaurant and Turban Museum
6. Surabhi Restaurant and Turban Museum
What is it? A restaurant that doubles as a turban museum.
Why go? Kill two birds with one stone by visiting this restaurant for some traditional Rajasthani fare, then checking out the extensive turban collection housed on site. Admire the display cabinets full of different turban styles and colours, and if you're lucky the manager may give you a turban tying demonstration too.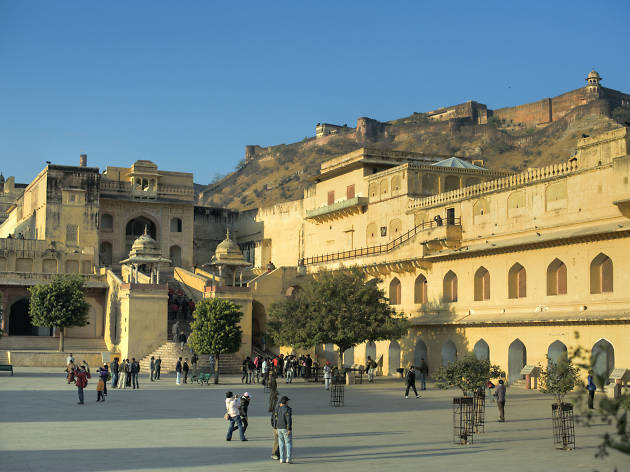 Photograph: Courtesy CC/Flickr/Colin Tsoi
What is it? A historic palace complex that has to be seen to be believed.
Why go? An entire day at the Amber Fort still won't feel like enough – such is the scale and grandeur of this majestic complex. If 'Grand Designs' existed centuries ago, the construction of this behemoth abode would surely have been featured as a stunning example of architecture at its absolute finest. Spend the day admiring the dramatic arches and columns, marble walls, intricate lattice windows, colourful frescoes and pretty gardens. While there are many highlights, you'll kick yourself if you miss seeing the gleaming mosaic of mirrors within the Sheesh Mahal (Palace of Mirrors).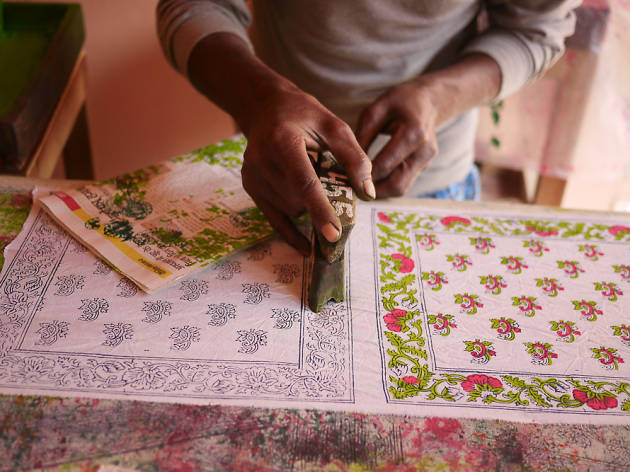 Photograph: Courtesy CC/Flickr/milap.org
8. Anokhi Museum of Hand Printing
What is it? A small textile art museum housed in a restored haveli (Indian mansion).
Why go? While cheaper and quicker, modern manufacturing can't replace the look and feel of block printing. This museum dedicated to Rajasthan's oldest art form showcases fine examples of hand-painted textile art, each of which tells a unique story. Before you leave, stop by the museum shop to pick up some beautiful textiles as gifts for friends back home – a much better option than buying a last minute fridge magnet at the airport!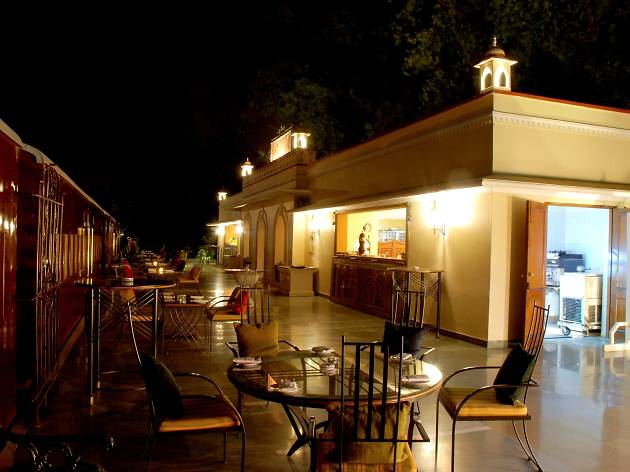 Photograph: Courtesy Rambagh Palace
What is it? A classy restaurant where diners can choo-choo choose to eat in an elegant, restored train carriage.
Why go? When you've had your fill of Jaipur's cheap eats, head to this refined establishment known for its unique ambiance. Trainspotters will enjoy sipping a martini in an old train carriage while admiring the resident peacocks known to linger on the grounds of this hotel restaurant.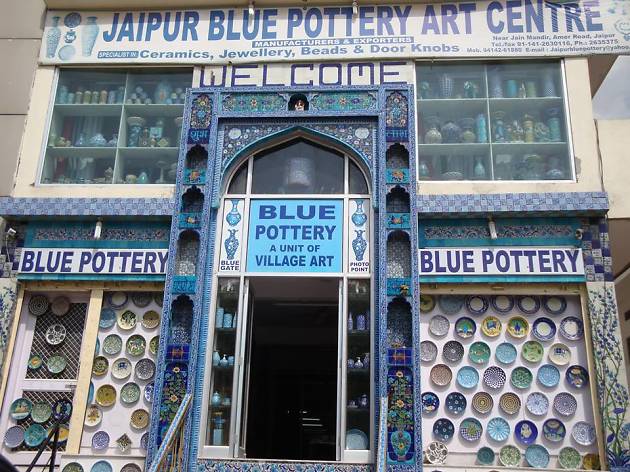 Photograph: Courtesy Jaipur Blue Pottery Art Centre
10. Blue Pottery Art Centre
What is it? A family-run business that is keeping India's blue pottery tradition alive.
Why go? Blue pottery is a striking art form that is on the verge of dying out thanks to the rise of cheaper, quicker manufacturing methods. Do your bit to keep the blue pottery trade alive by visiting this store that stocks a huge range of vases, jugs, plates, trays and ornate door knobs. The colourful, decorative plates featuring peacocks and camels are a top buy and once wall-mounted at home will serve as a beautiful reminder of your time in Jaipur.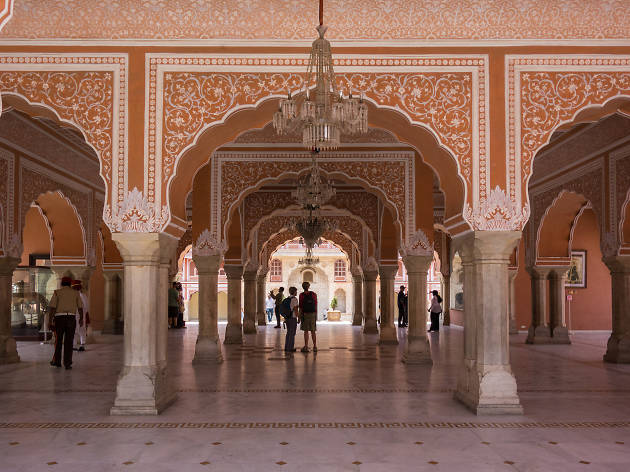 Photograph: Courtesy CC/Flickr/Kevin Kimtis
What is it? One of Jaipur's most visited palace complexes.
Why go? The arched doors and cool courtyards of this attractive palace make it the perfect spot for an afternoon stroll. While architectural gems aren't in short supply in Jaipur, the City Palace definitely holds some of the finest examples of decorative arts in the country. Be sure to behold the immense beauty of the four, themed gates found within the inner courtyard of the City Palace. The Rose Gate, Peacock Gate, Lotus Gate and Leheriya Gate are themed for each of the seasons and are all adorned with elaborate, striking patterns that you won't be able to take your eyes off.