Heads up! We're working hard to be accurate – but these are unusual times, so please always check before heading out.
The 9 best things to do in Jakarta
From cool attractions to must-visit neighbourhoods, here are the best things to do in Jakarta
When visiting Indonesia, the best things to do in Jakarta aren't always at the top of a tourist's list. The city can never decide on its true population, which hovers somewhere around 13 million but with millions more from satellite cities moving in and out of the capital daily. Jakarta is grimy, hot and hectic, but there's nowhere on Earth like it. With a bit of patience, good humour and curiosity, the 500-year-old city slowly reveals itself to visitors as a treasure trove of street food, rich heritage and unexpected hidden gems.
Done something on this list and loved it? Share it with the hashtag #TimeOutDoList and tag @TimeOutEverywhere.
Find out more about how Time Out selects the very best things to do all over the world.
Best things to do in Jakarta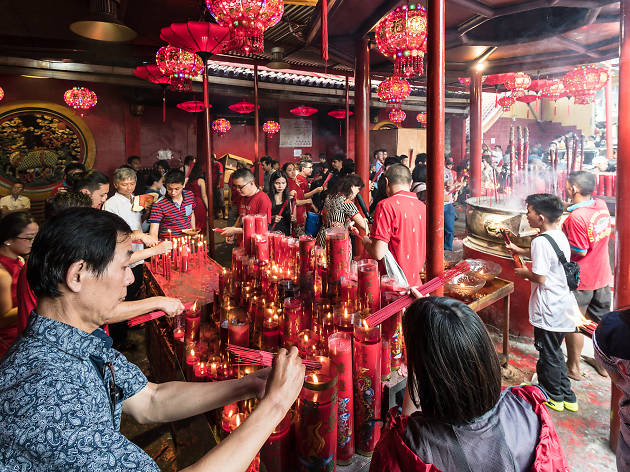 What is it? Jakarta's Chinatown isn't a neighborhood for trinket shopping and dim sum afternoons – it's a living, breathing neighborhood populated by the city's working class Chinese-Indonesian community.
Why go? It has been a site of anti-Chinese violence multiple times over the years, but is now home to thriving fresh produce markets as well as the oldest coffee shop in town, Kopi Es Tak Kie. The stunning Buddhist temple Jin De Yuan Temple is a must-see icon of Glodok. Sitting in the middle of the neighborhood since the 1700s, the Buddhist temple has risen from the ashes after burning down in 2015.
What is it? The largest mosque in Southeast Asia. Fitting, since Indonesia is the largest Muslim-majority country in the world and very proud of it.
Why go? This stunning mosque has towered over its neighborhood since the late '70s when it was designed by North Sumatra architect Frederich Silaban. Silaban was of Christian heritage, making the mosque a testament to Indonesia's long-running 'unity in diversity'. Non-Muslims are welcome to visit the mosque and enjoy a brief talk about the religion, but do keep in mind it is a functioning mosque and is often very crowded during prayer time.
What is it? A chain of over 100 islands (with a dozen open and developed for visitors), located just a short speedboat ride from the Ancol docks.
Why go? The crystal-clear water and low-key tropical bungalows are a perfect locale for a short trip away from the city, while a couple of islands scattered with ruins left over from the Dutch occupation have become popular day-trip destinations. Other islands are picturesque small fishing villages and are closed to holidaymakers.
What is it? A short street in the leafy, historical suburb Menteng, hosting a popular flea market loaded with antiques – and well-made fakes – from lamps and frames, to vinyl LPs and colonial era coins.
Why go? A wander down Jalan Surabaya is a wander through Indonesia's history. Come prepared to haggle and pay what's known as the 'bule tax' (slightly higher prices for foreigners) and it's an experience like few other markets in Southeast Asia. Nearby Giyanti offers some of the best coffee in the city and is a good stop to cool down from the outdoor market.
What is it? Punk's not dead, or at least certainly not in Jakarta. Borneo Beer House in the former expat-haven Kemang, South Jakarta, is its spiritual home on the south-side.
Why go? Any night of the week this dive bar-adjacent venue shows off the best of the city and the region in its tiny, corridor-like space. Beer queues are short, Oasis covers are inexplicably popular and the pulsating crowds are always friendly. The city doesn't have a massive drinking culture, but smoking is still ragingly popular so keep in mind that it will be a hazy affair.
Kinosaurus
What is it? A hole-in-the-wall cinema in Kemang.
Why go? Indonesia has a long, storied history with the cinema medium but you wouldn't know it from the Hollywood blockbuster and Thai comedy-heavy megaplexes around the city. Enter Kinosaurus. Kinosaurus perfectly curates schedules celebrating Indonesian films from bygone eras where culture was buried by repressive governance, highly controversial documentaries and classics from the West. With no more than 30 guests per screening, it's important to trust the team when they say arrive an hour early.
What is it? A museum dedicated to Antara, Indonesia's national news agency.
Why go? Antara has seen everything since launching in 1937, from the end of the Dutch occupation, to the fall of Suharto to the unheard of rise of current President Joko Widodo. A walk through the ever-changing displays at the Antara Photography Museum reveals how the country once looked and the battles it fought to get here. Located in the Little India neighborhood of Pasar Baru, visitors should make a day of it and check out the textile market and eateries.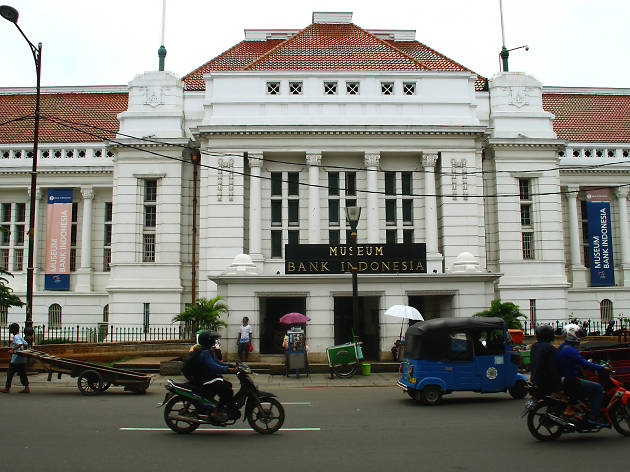 What is it? A whirlwind walk through the economic history of Indonesia – from pre-colonialism trade through the crash of 1997 until today – via truly creative displays.
Why go? Bank Indonesia, the country's central bank, doesn't seem like the natural pick to create one of the most compelling and exciting museums in the region, but somehow they've done it. Housed in historic buildings in the Old Town area, it's not uncommon to come across young couples using the museum as a venue for a pre-wedding photoshoot.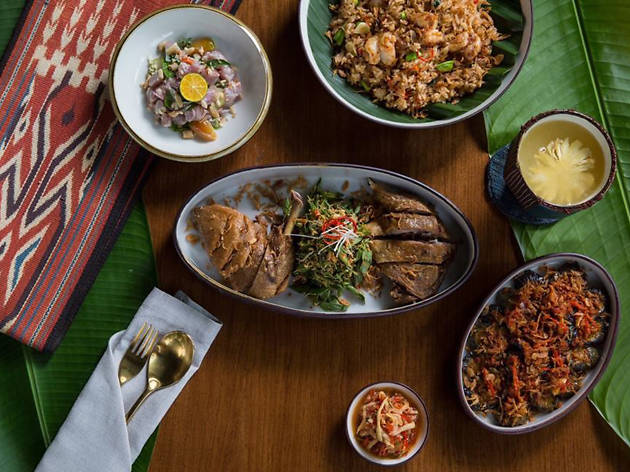 What is it? An Indonesian bar and restaurant from the team behind the Bali icon Potato Head.
Why go? Jakarta doesn't enjoy the same 'food destination' reputation as neighboring Singapore or Kuala Lumpur, but it's only a matter of time until that changes. KAUM is bringing in awards as quickly as it serves up batagor (fried fish dumplings) and a selection of fresh house-made sambal. KAUM's lovingly crafted seasonal cocktail lists and brilliantly friendly bar staff turn it from a great meal to a night to remember.