15 reasons why London is the film capital of the world
Yes it is. And with the star-studded London Film Festival taking over town this month, Time Out's Film team have some totally convincing reasons and amazing facts to prove it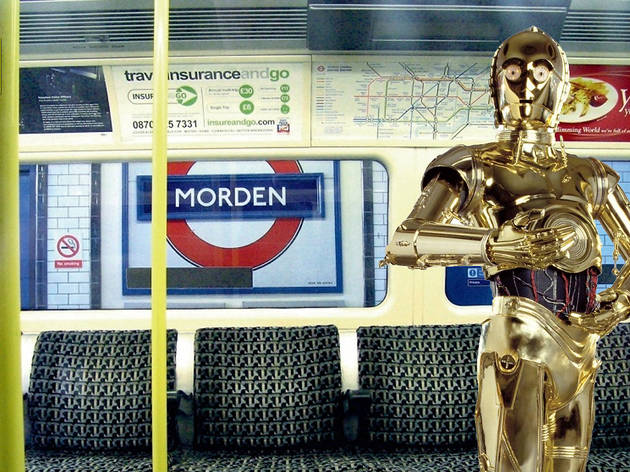 1/15
A short time from now in a film studio down the M4… JJ Abrams will film 'Star Wars: Episode VII' at Pinewood Studios. Indeed, all the 'Star Wars' films were shot at least partially here. Why us? Size matters: Pinewood's 007 stage is one of the world's biggest – 59,000 square feet. We also have some of the best technicians in the biz. Polish your lightsaber, guv?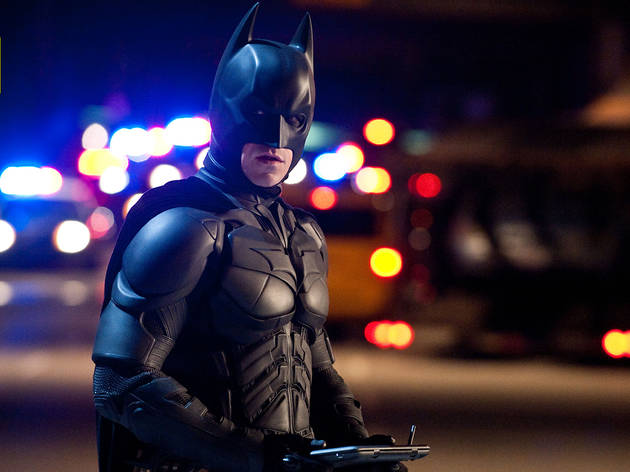 2/15
Now if you need someone to save the planet, who you gonna call? A Brit, that's who. Christian Bale as Batman, Henry Cavill as Superman, Andrew Garfield as Spider-Man, James McAvoy as Professor X… Though let's not forget just how good we are at being bad. Tom Hardy, Rhys Ifans, Alfred Molina, Ian McKellen and Ralph Fiennes have all imperilled us with their doomsday devices, magical powers and/or wild overacting.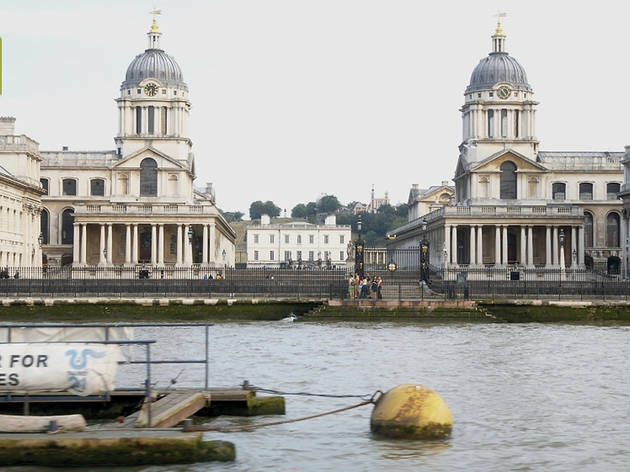 3/15
From palaces, to, erm, wasteland, London meets all location needs. Christopher Nolan created a Gotham City police station in a Clerkenwell warehouse, and the French Tricolour billowed proudly from Greenwich's Old Royal Naval College standing in for the Bastille in 'Les Mis'. Stanley Kubrick even recreated a wartorn Vietnam village on the banks of the Thames for 'Full Metal Jacket'. Right now, Ridley Scott is shooting his Moses epic, 'Exodus', at Pinewood. Okay, we would struggle to make Little Venice look like the real one…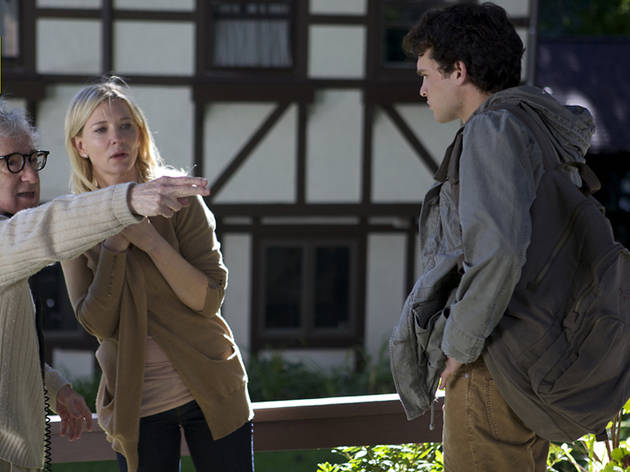 4/15
So many Hollywood hotshots have filmed movies here in recent years that baseball cap sales are up 42.7 percent (according to the latest estimate). Big-name visitors include: Ron Howard ('Rush'), Steven Spielberg ('War Horse'), Martin Scorsese ('Hugo'), Clint Eastwood ('Hereafter') and Woody Allen ('Match Point'). Will the last filmmaker to leave Beverly Hills please put the cover on the swimming pool?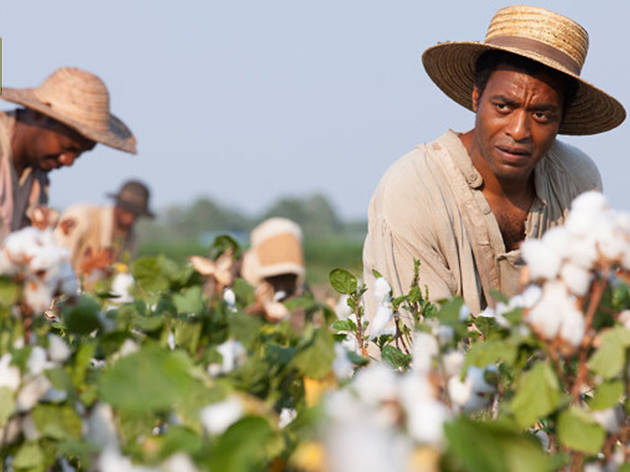 5/15
Come Oscars night, we predict a terribly British coup. Serial nominees Judi Dench, Kate Winslet and Emma Thompson are all favoured contenders, while gong-spotters are predicting 'King's Speech' levels of acclaim for '12 Years a Slave', Steve McQueen's harrowing drama about a man sold into slavery. And its star is Londoner Chiwetel Ejiofor (pictured above). He's already the bookies' favourite for Best Actor.
Read Time Out's full round-up of predictions for the 2014 Oscars.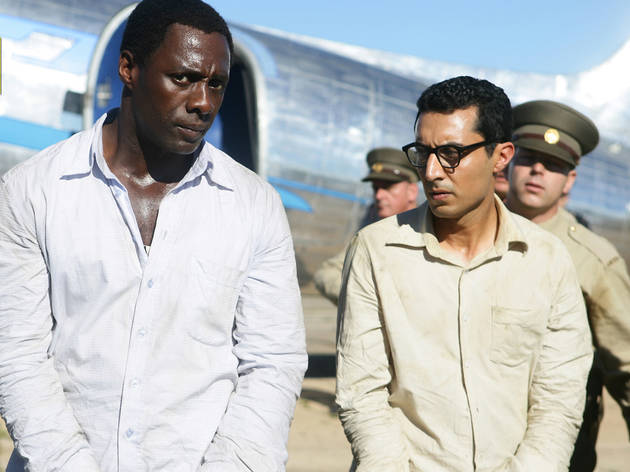 6/15
Our city's movie directors are more in demand than Benedict Cumberbatch at a casting call for 'nervy, flawed true-life heroes'. Mile End resident Danny Boyle stormed India with 'Slumdog Millionaire'. Now Ealing-raised Steve McQueen has made '12 Years a Slave' in the US's Deep South, and the upcoming 'Mandela' biopic has been directed in South Africa by Brit Justin Chadwick, starring Hackney-born Idris Elba (pictured above). Looks like next year's Baftas will be paid for in air miles.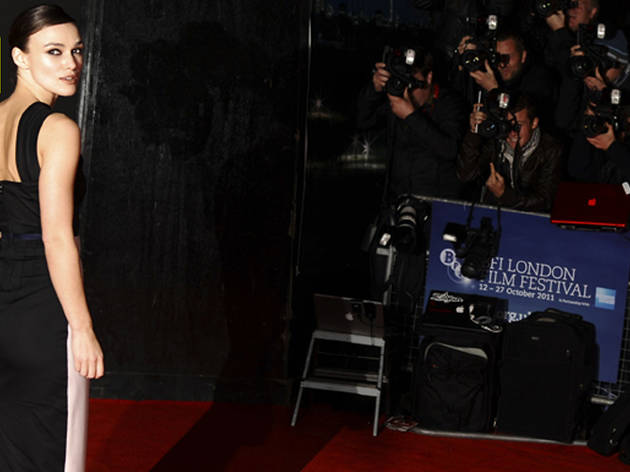 7/15
Yes, the Cannes Film Festival is full of stars, but the LFF programmers seek out the best films to showcase each autumn. Plus there's no VIP nonsense here: our festival is open to everyone so you see the hottest films months before release. Sure, Cannes has croissants, but you can now get a cronut (croissant-doughnut hybrid) in Greggs.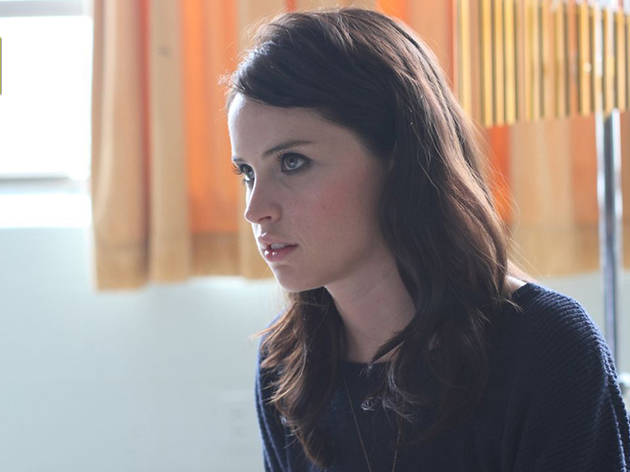 8/15
When Hollywood was looking for someone to play Daisy in 'The Great Gatsby', it chose Carey Mulligan (birthplace: Westminster). When seeking a foxy fiend for next year's 'The Amazing Spider-Man 2', it went for east London's Felicity Jones (pictured above). And who's playing the wife of the Tom Clancy hero in this December's US blockbuster 'Jack Ryan'? Why, Teddington's Keira Knightley.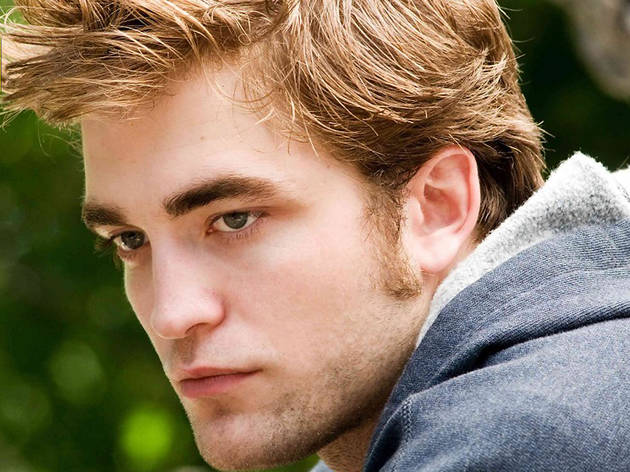 9/15
Hollywood's cuties might be gym-perfect, but Robert Pattinson is the Sexiest Man Alive according to Glamour magazine (with Tom Hiddleston – when did he become a sex symbol? – at number two). Remember the days when all a Brit actor was good for was playing a slimy, mustachioed swindler?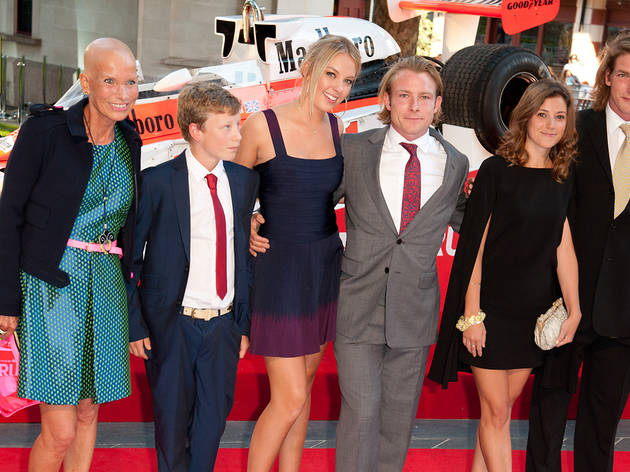 10/15
When Jennifer Lawrence walks the red carpet at the world premiere of 'The Hunger Games: Catching Fire' in November, it won't be in LA or New York but Leicester Square. One industry insider told us that the Square has become 'a coveted place for premieres'. Its size allows studios to put on a spectacular – such as the vintage Formula 1 cars brought in for the 'Rush' premiere. The waft of Chinese food from Gerrard Street must be hell for any starlet on a diet, though.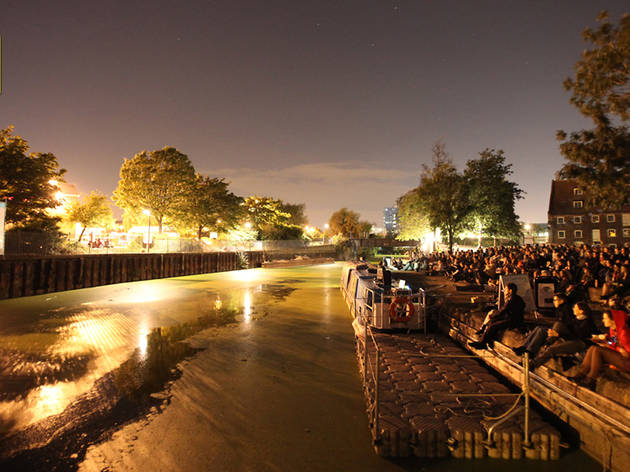 11/15
To see a good movie, we'll trek to weird (often secret) locations for a pop-up screening on a rusty barge or in a grubby warehouse. According to the 2012 World Cities Culture Report, London has more screens per head and more film festivals than New York. Ha!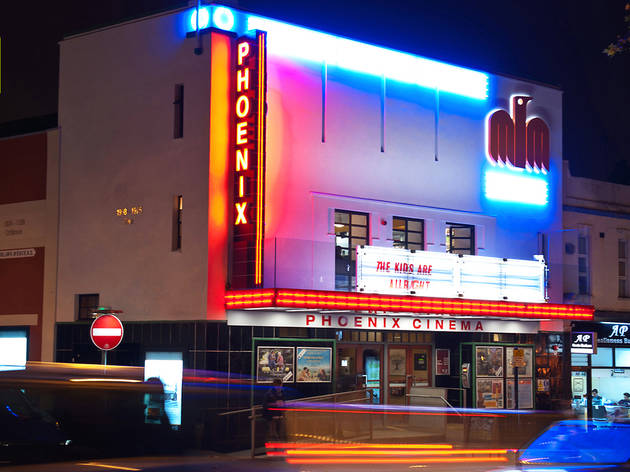 12/15
© Basil Jradeh
They're called picture palaces for a reason. London has some of the world's oldest and loveliest. The Electric Cinema in Notting Hill is the most romantic movie theatre in the capital. It has beds instead of sofas in the front row for smoochers – and you leave feeling as if you're in a Richard Curtis movie. Or there's the gorgeous art deco Phoenix in East Finchley (pictured above). The Curzon in Mayfair is so fancy that it has two royal boxes. Someone should let Wills and Kate know: they were last spotted at the Odeon Kensington. Still, they won't be getting out much any time soon.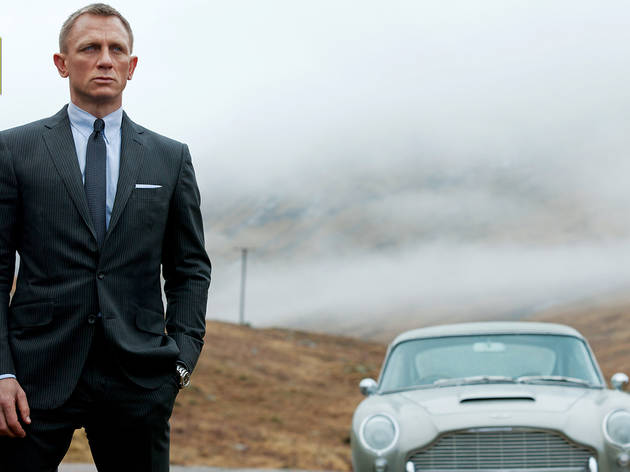 13/15
Photograph: Francois Duhamel
There were spies on the big screen before Sean Connery launched a million ropey impressions with 'Dr No' in 1962. But who would have thought 007 would still be suavely defeating supervillains 50 years on? 'Skyfall' took more than £1 billion at the box office and Sam Mendes and Daniel Craig have signed up for a rematch, to be released in 2015. Since co-starring with Her Maj in the Olympics Opening Ceremony, Bond even has the royal seal of approval.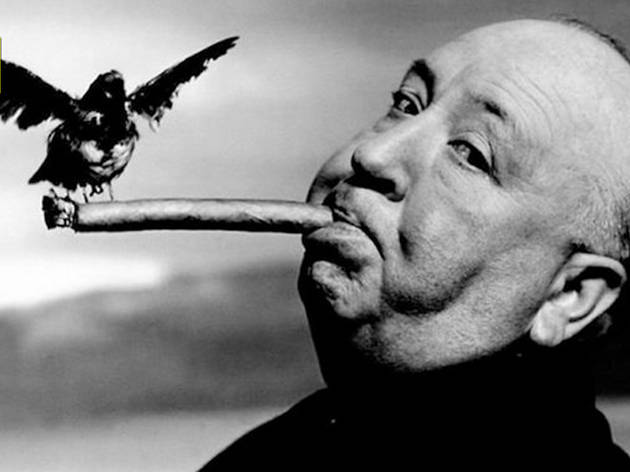 14/15
Before Bond, there was Hitchcock. The influence of London's greatest ever filmmaker, the master of suspense who made 'Psycho' and 'The Birds', remains powerful. No Hitchcock – no Christopher Nolan and 'The Dark Knight'. No Hitchcock – no 'Bourne' movies. No Hitchcock – no head-scratchy indie movies such as 'Eternal Sunshine of the Spotless Mind'. No Hitchcock – no slasher horror flicks such as 'Saw' (all right, nobody's perfect). Not bad for a greengrocer's son from Leytonstone.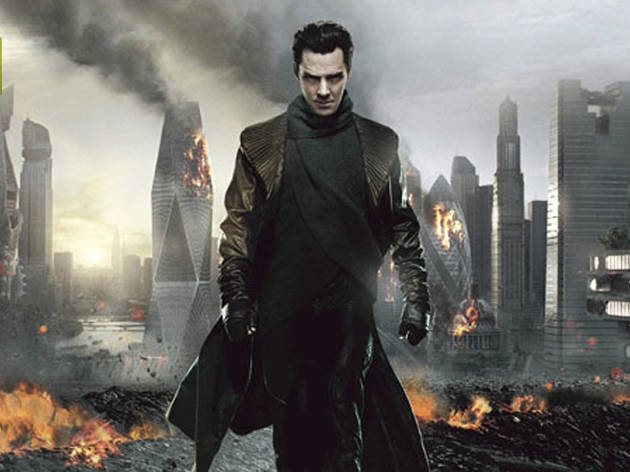 15/15
Hmm, might they be a teensy bit jealous? Just this year, the capital's taken a battering from intergalactic terrorists ('Star Trek Into Darkness') and extravagantly costumed supervillains ('GI Joe: Retaliation'). Must have something to do with how many highly recognisable, eminently explodable landmarks we have – all Hollywood has is that big sign and endless freeways. Ah well, you've either got it or you haven't…
See our full guide to London Film Festival
The London Film Festival is the capital's flagship film extravaganza, the crown jewels in the movie calendar. The fifty-seventh BFI London Film Festival arrives in the city on Wednesday October 9, bringing the most-talked about films from Summer's big international film festivals – many of them months ahead of their release dates – and a generous handful of swanky gala premieres. There will also be short films, experimental works, restored classics and plenty of talks, workshops and Q&As with filmmakers and actors.
Read more
Read more