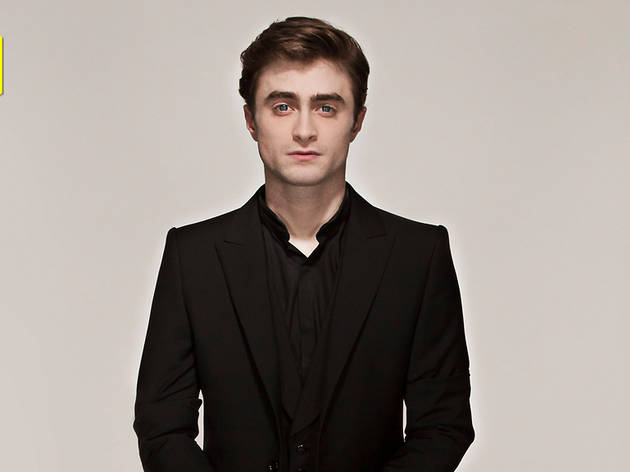 1/20
Daniel Radcliffe: hip hop legend What happened?We knew Daniel Radcliffe was a polymath: actor, poet, director, activist, even (briefly) guest editor of Time Out. But when he turned up on The Tonight Show with Jimmy Kimmel claiming to be able to pull off a word-perfect rendition of Blackalicious's notoriously tongue-twisty rap marathon 'Alphabet Aerobics', we were watching through our fingers. The fallout...We needn't have worried. Radcliffe's delivery was perfect, his diction precise and his speed simply jawdropping. It was hardly a moment of great artistic expression – he didn't write the song, after all – but simply as a technical exercise it was pretty astonishing.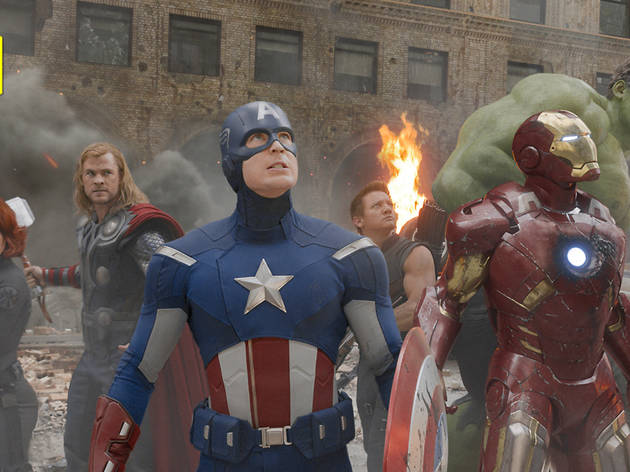 2/20
Comic book movies began to take over our lives What happened?It's no longer enough to roughly sketch out a trilogy and hope for the best. The new generation of movie moguls plan their release schedules years, even decades in advance. This year, Marvel announced their long-awaited 'phase three' slate, taking us all the way up to 'Avengers: Infinity War Part 2' in 2019. DC Comics went even further, with their last two movies, 'Cyborg' and 'Green Lantern', not due until 2020. The fallout...We know what you're doing next summer. And the one after that, and the one after that… Whether any of these films will actually be any good is, of course, up to the whims of fate.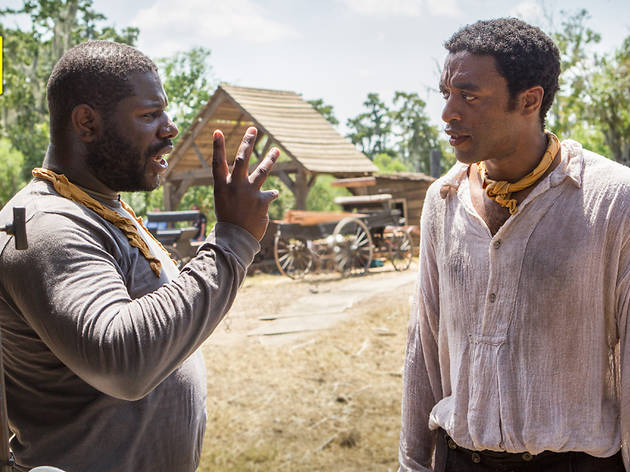 3/20
An edgy British director swept the Oscars, but it didn't cheer him up much What happened?Anyone who saw 2008's prison drama 'Hunger', with its five-minute sweeping-piss-up-a-corridor scene, or indeed 2011's sex-addiction drama 'Shame' wouldn't have put much money on British artist-turned-filmmaker Steve McQueen ever winning an Oscar. But from the very first festival screenings of his tough, rigorous, emotionally devastating period drama '12 Years a Slave', it was clear this would be one of the year's leading contenders. The fallout...'12 Years…' sparked impassioned debate, received spectacular reviews and won three major awards from the Academy, including Best Picture. McQueen, however, continued to be just as irascible and idiosyncratic as ever, getting testy on 'Desert Island Discs' and generally being what's politely called a 'challenging interviewee'.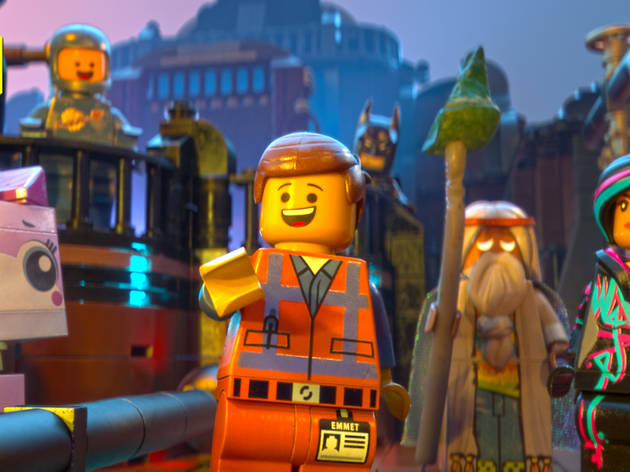 4/20
Kids' movies got political What happened?First, 'The LEGO Movie' delivered an all-out broadside against consumer culture, taking potshots at conformity, pap-pop music and capitalism in general. Then the Brits got involved, turning 'Paddington' into a fuzzy but razor-sharp attack on small-minded anti-immigration thinkers. The fallout...In the US, 'The LEGO Movie' became a cause celebre for right-wing commentators who accused the filmmakers of trying to brainwash kids into such revolutionary acts as thinking for themselves and inventing cool stuff. In the UK, 'Paddington' was beloved of pretty much everyone. Vive la difference…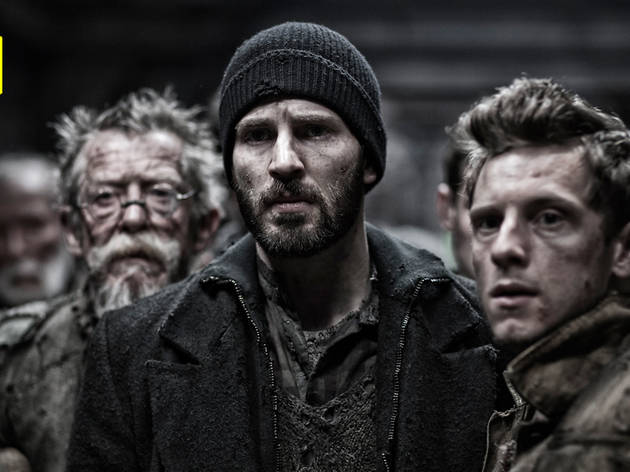 5/20
One of the year's best movies didn't even get released What happened?Actually, Bong Joon-ho's visionary 'Snowpiercer' was completed in 2013, and released to huge acclaim and big box office in its native Korea the same year. Following a fistful of bowled-over festival reviews, we fully expected this remarkable dystopian adventure starring Chris Evans, Jamie Bell, Tilda Swinton and John Hurt to hit British cinemas in 2014. The film's momentum slowed when Harvey Weinstein, who owns the American rights, threatened a recut, but that shouldn't have impacted the UK release. The fallout...We're still hoping 'Snowpiercer' arrives eventually, but the chances are looking increasingly slim, in large part because anyone who wants to see the film can now download it illegally from the internet (a course of action we stand firmly against, of course).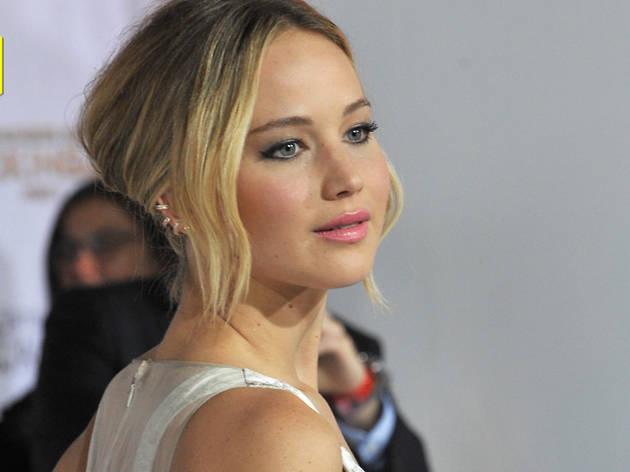 6/20
It turned out that women ain't afraid of no ghosts, either What happened?The death of 'Ghostbusters' co-writer and star Harold Ramis in February could have put an end to persistent rumours of a third 'Ghostbusters' movie. Instead, Ramis's untimely demise seemed to act as a moment of liberation for the franchise, freeing it from any responsibility to the past. Enter 'Bridesmaids' director Paul Feig, who had the idea of recasting the team entirely with women. The fallout...The new film is steaming ahead, with actresses such as Rebel Wilson and Hollywood's hottest property Jennifer Lawrence acknowledging that they've met with Feig, while Emma Stone and Melissa McCarthy have expressed enthusiasm for the project too. Well, you would, wouldn't you?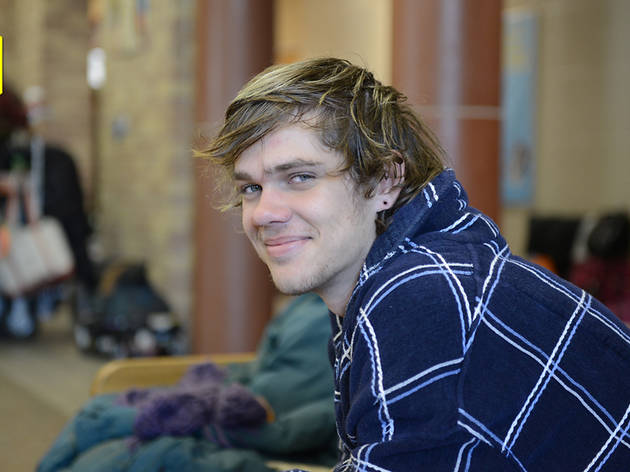 7/20
Richard Linklater's 'Boyhood' actually worked What happened?Filmed piecemeal over 12 years, 'School of Rock' director Linklater's epic tale of one boy's journey to manhood could've been a disparate collection of unconnected scenes in search of a story. Instead, it was a heartfelt, deeply moving and intimate character study which charmed audiences across the globe. The fallout...'Boyhood' has become a major awards contender, topping critics' polls worldwide. It even got a shout-out from the highest authority imaginable when Barack Obama named it as his favourite film of the year.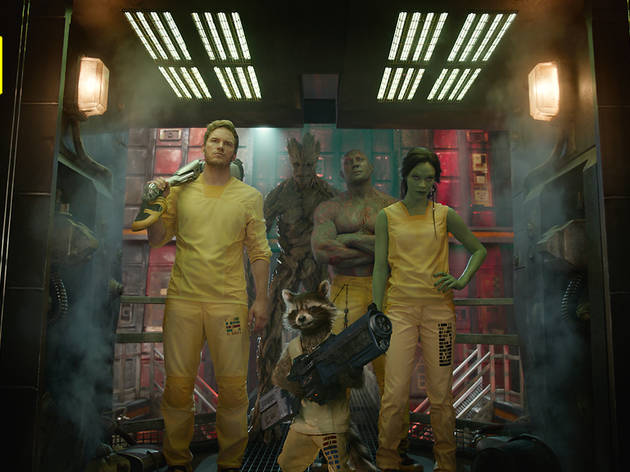 8/20
'Guardians of the Galaxy' took the world by storm What happened?We assumed 'Guardians of the Galaxy' would be pretty decent, because it was from the same folks who dished up 'Iron Man' and 'The Avengers'. Still, this story about a smart-ass thief, a green–skinned princess, a bolshy raccoon and his pet tree on an interstellar adventure didn't exactly scream 'classic'. Then the film dropped, the reviews were stellar and the box office went through the roof… The fallout...It's still too early tell if 'Guardians' will kick off a firestorm of cheeky-rodent-in-space movies, but we wouldn't be surprised. If nothing else, it convinced us once and for all that Marvel know what they're doing (with minor caveats – see number seven on this list).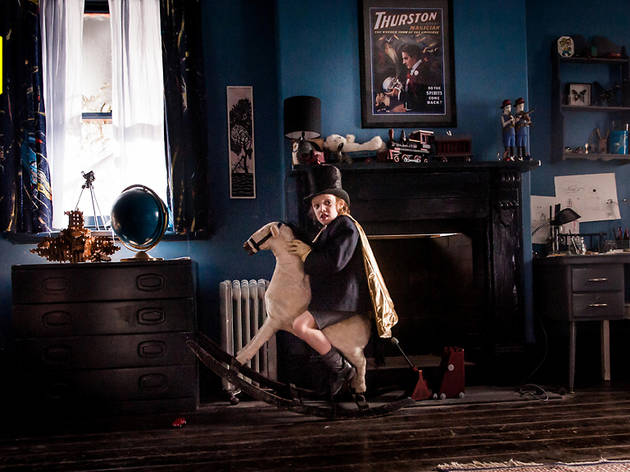 9/20
A tiny Australian horror movie scared everyone shitless What happened?It had a silly title, an unknown director and a largely unpromising premise, but chilly suburban horror flock 'The Babadook' turned out to be far more than the sum of its parts, an eerie tale of grief, ghosts and the pitfalls of motherhood. The fallout...The film garnered five-star reviews worldwide (including one from Time Out), and received the ultimate accolade when William Friedkin, director of the commonly acknowledged Greatest Horror Movie Of All Time, 'The Exorcist', said it was the scariest film he'd ever seen.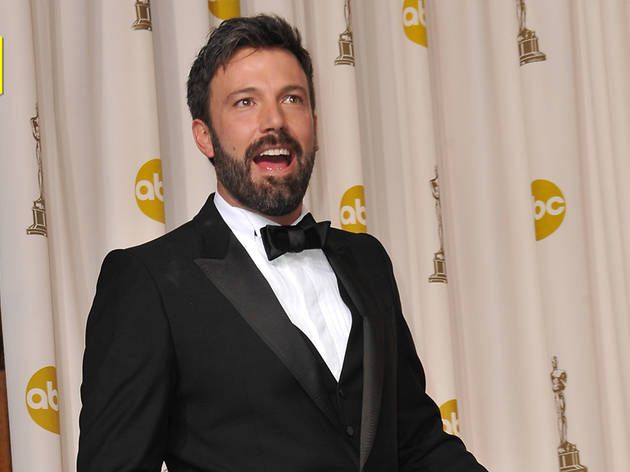 10/20
Batfleck was born, and the nerds went ballistic What happened?When Christian Bale (probably wisely) turned down the chance to slip back into the black cape for Zack Snyder's Bat-enhanced 'Man of Steel' sequel, the rumour mill went wild trying to guess his replacement. When it was announced that multi-Oscar-winning director and pretty much no one's favourite actor Ben Affleck had won the role, Twitter practically exploded in a shower of bile. The fallout...Affleck seemed a bit bruised, but he hung onto the role and the film, now rather awkwardly titled 'Batman vs Superman: Dawn of Justice', is due in 2016. Like millions of others we can't really see big Ben in the part – he's too smug, too stiff, and not quite cool enough – but we'd love to be surprised.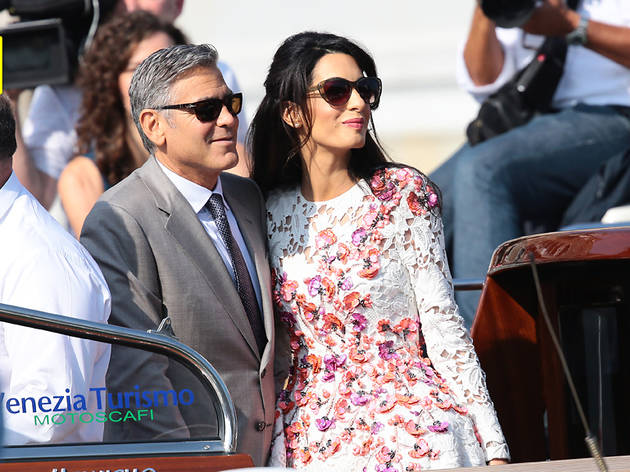 11/20
George Clooney got hitched to a non-celebrity What happened?For the better part of two decades he's been the world's most eligible bachelor. But in 2014, gorgeous George finally tied the knot, not to some airhead sleb but to Lebanese-born human rights lawyer Amal Alamuddin. The fallout...The hearts of interested parties of both sexes were broken across the globe, while one British newspaper made themselves look very silly by printing idiotic and unfounded scuttlebutt. Meanwhile, Clooney actually went up a notch or two on the cool scale, and Alamuddin kept on doing work of worldwide importance. Bless 'em both.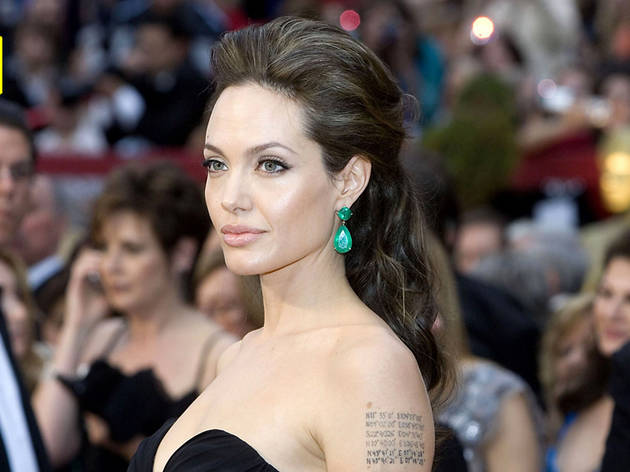 12/20
Angelina Jolie got stuck into British politics What happened?If you'd made a list of people least likely to be seen hobnobbing with Hollywood glamour queen Angelina Jolie, dumpy Thatcherite loudmouth William Hague would probably have been near the top. Nonetheless, there they were, travelling the world to raise awareness of sexual violence within war zones – and a more worthy cause it's hard to imagine. What Jolie was thinking when she later protested about the Labour Party's commitment to mansion tax is harder to figure out. The fallout...The End Sexual Violence summit, hosted by Jolie and Hague in London last June, lent much-needed publicity to a horrific and ongoing issue. Meanwhile, the mansion tax kerfuffle fizzled out quietly, to everyone's relief.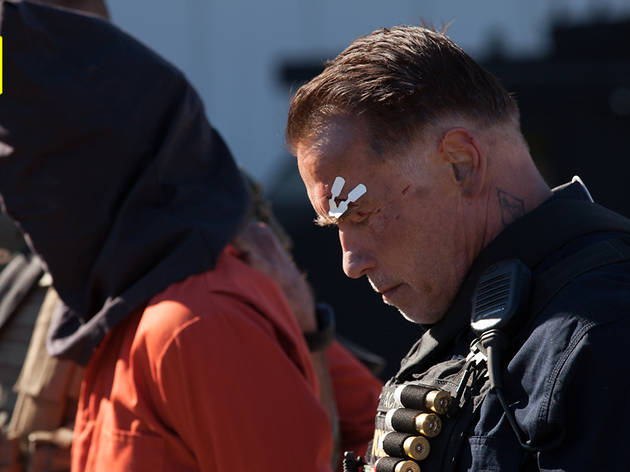 13/20
Arnold Schwarzenegger and Olivia Williams bumped uglies in 'Sabotage' What happened?He's the 67-year-old Austrian Oak, the action man and ex-politician whose once-sculpted frame now looks like a giant meatball made of varnished plasticine. She's the elfin, 46-year-old English rose with the sly smile and alabaster skin. When they met, it was…disturbing. The fallout...Widely touted as Arnie's darkest role since he moved out of the Governor's mansion, 'Sabotage' was an enjoyable but hardly groundbreaking thriller which didn't do great business at the box office. The number of viewers requiring counselling as a result of the aforementioned sex scene remains unknown.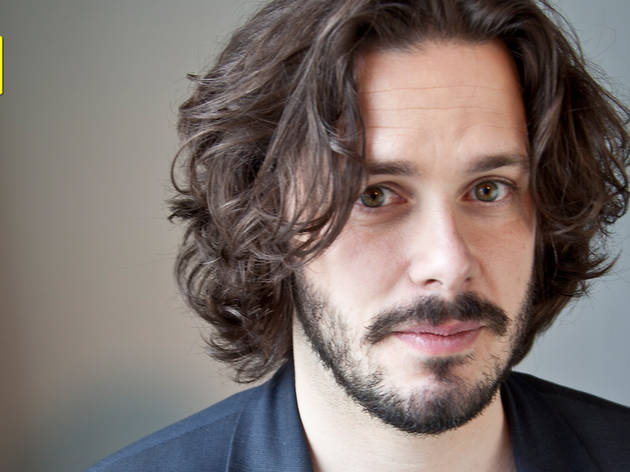 14/20
Edgar Wright departed 'Ant-Man' What happened?It was one of the year's most disappointing movie bust-ups: having developed his screenplay for over a decade, the director of 'Shaun of the Dead' and 'Scott Pilgrim' walked away from Marvel Studios's adaptation of their own comic-book property due to creative differences. We love the work Marvel is doing at the moment, but this was a sad development. The fallout...Following something of a kerfuffle on Twitter – even 'Avengers' director Joss Whedon stepped up to defend Wright's honour – things actually turned out okay, with the director now hard at work on a new insect-themed adventure, 'Grasshopper Jungle'. 'Ant-Man' is still set for release in 2015, but with 'The Break-Up' director Peyton Reed in charge we're a whole lot less eager to see it.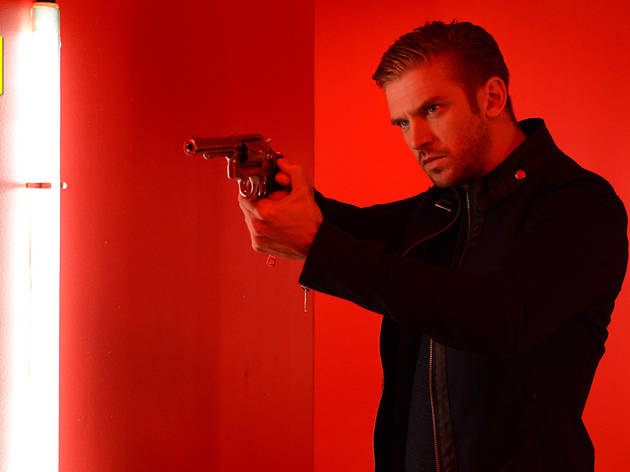 15/20
Downton's Dan Stevens was bad to the bone in 'The Guest' What happened?Formerly best known for having the floppiest hair and butteriest voice since Hugh Grant namechecked David Cassidy, 'Downton Abbey' star Dan Stevens was the last person you'd expect to play a knife-wielding psycho who worms his way into the hearts of an all-American family. But somewhere between his convincingly crazy stare and startling washboard abs, our resistance crumbled… The fallout...The critics bought it, the audience less so – 'The Guest' hardly set the box office alight. But we reckon this punchy little thriller will have a decent life on DVD, and any Dan Stevens 2015 calendars ought to shift a few units.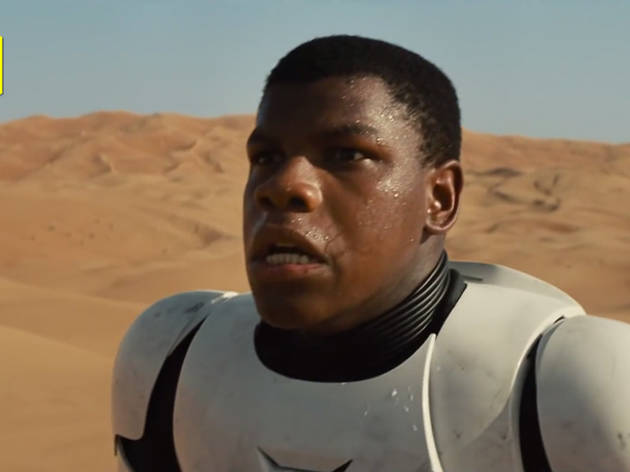 16/20
The new Prince of Peckham, John Boyega was cast in 'Star Wars: The Force Awakens' What happened?It was inevitable that the nerdosphere would tie itself in knots trying to guess the cast of the new 'Star Wars' flicks. What no one predicted was that the main part would go to a 22-year-old from South London with one (admittedly fantastic) lead role under his belt, in Brixton-set alien invasion flick 'Attack the Block'. The fallout...It's hard to imagine a more satisfying outcome: Boyega's glee at the result was clear to see, as he proceeded to charm the socks off everyone from geeks to news reporters. That he was the first face we saw in the recent teaser trailer ought to make every Londoner as proud as punch.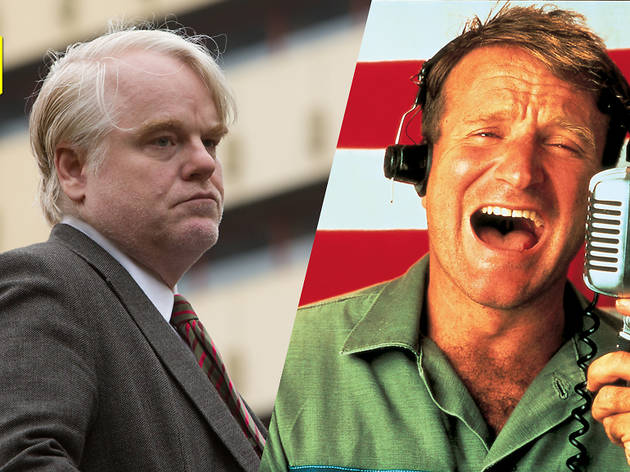 17/20
Two of Hollywood's brightest stars died far too young What happened?In February, screen actor and budding director Philip Seymour Hoffman died of a drug overdose in New York City. In August, comic legend Robin Williams took his own life in LA. There's little to link the two, except for the fact that they brought joy to millions, and passed away much too soon. The fallout...Hoffman's death stunned film fans, and led to a police investigation but surprisingly little discussion of Hollywood drug abuse. Williams, on the other hand, sparked an extensive conversation about the public and the media's approach to mental illness, though the debate was clouded by later news that he'd been suffering from the early stages of Parkinson's disease. The most obvious outcome is that fans will be robbed of more fantastic work from two unforgettable screen icons.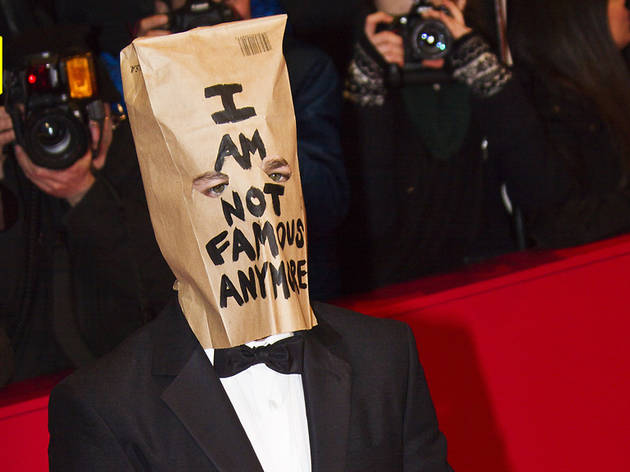 18/20
Shia LaBeouf got seriously odd What happened?What didn't? When 2013 ended with accusations of plagiarism and a cease-and-desist order from lawyers representing graphic novelist Daniel Clowes, we knew all was not well in Camp LaBeouf. But we weren't prepared for the tsunami of strangeness that was Shia's life in 2014: apologetic skywriting stunts, a bag-on-the-head red carpet appearance, an arrest for disorderly conduct and a confrontational performance piece were merely the tip of the iceberg. When appearing stark naked in a Lars von Trier movie is the least weird thing you do in a year, something's got to give. The fallout...Shia seems to have settled slightly in the past few months: publicity appearances for 'Fury' were notably calmer, unless you count his troubling assertion that he was raped during an art show. Still, we somehow suspect this isn't over.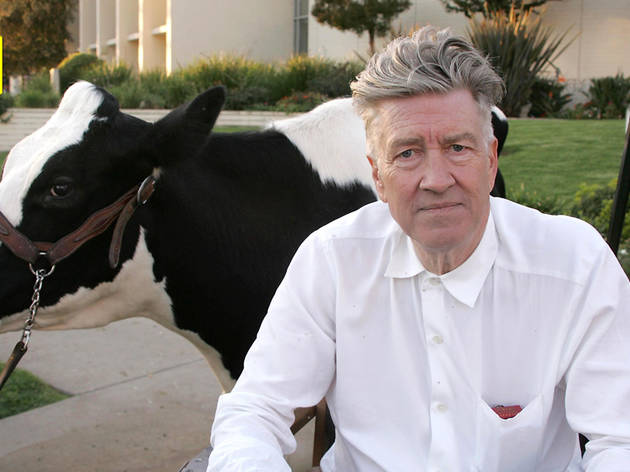 19/20
David Lynch is going back to the woods What happened?It was the moment those of us who've lived with and loved David Lynch's TV series 'Twin Peaks' since its first appearance in 1990 thought would never happen: not only is the show set to return, but Lynch will be co-writing and directing every single one of the nine planned episodes, his first time behind the camera since 2006's 'Inland Empire'. To make matters weirder, he also announced that he's developing a new big-screen project starring 'a monkey named Jack'. Nope, us neither. The fallout...'Twin Peaks' fans shrieked so loudly that the internet almost burst, the show's original cast denied all knowledge, and Lynch announced that the new shows would hopefully be ready in mid-2016, and that himself and producing partner Mark Frost were hard at work on the scripts. 2015 is going to be a very long year.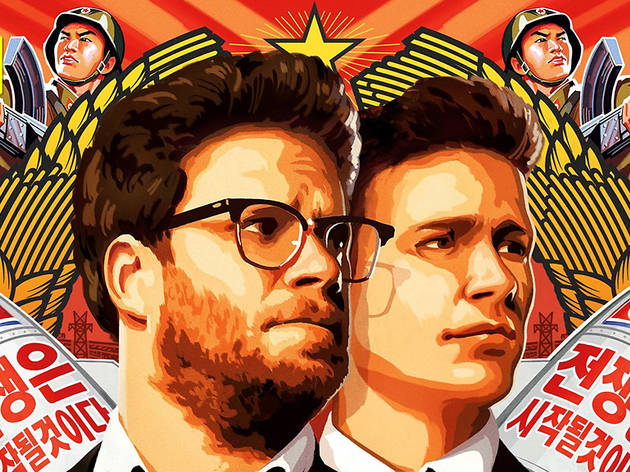 20/20
North Korea 1, Sony Pictures 0 What happened?When Seth Rogen and his writing partner Evan Goldberg hatched plans to make a comedy about a plot to kill North Korean premier Kim Jong-Un, they probably envisioned a minor diplomatic scuffle and maybe a feeble threat or two. But when Korean activists hacked the film's producers, Sony, releasing thousands of embarrassing celebrity emails, before threatening to bomb cinemas showing the film, it all turned seriously nasty. The fallout...Sony backed down, and the film is now back on the shelf with no release date in sight. It's a remarkable – but, under the circumstances, fairly responsible – reaction to the situation which has sparked debate between those who praise the company's tough choice, and others who claim they're letting the terrorists win. One thing's for sure – it'll be a happy Christmas in the Kim household this year.
20 bizarre things that happened in film this year
The world went a bit mad in 2014, and the world of film was no different. We list 20 startling upheavals that rocked the movies this year
What do a rapping wizard, a potty-mouthed raccoon, a posh boy gone bad and a real-life dictator with bad ankles all have in common? They've taken the movie world by storm in 2014, resulting in the most unexpected, paradigm-shifting cinematic shocks, scandals and surprises of the year.