23 films to watch before the end of 2016
Time Out's film critics pick the can't-miss movies to see before the end of the year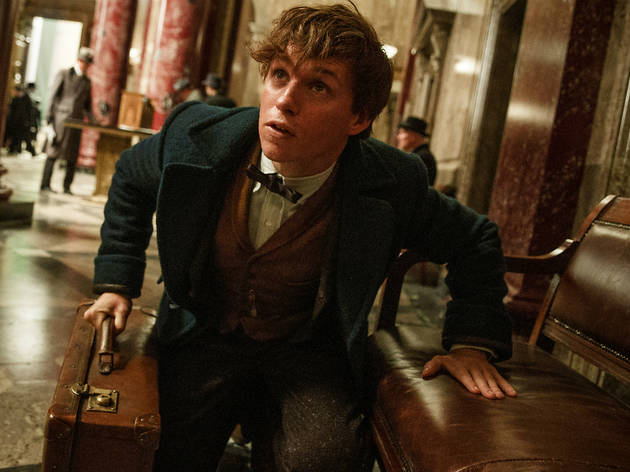 Fantastic Beasts and Where to Find Them
The 'Harry Potter' train chugs on this autumn with the first in a new series of spin-off films from the Potterverse. 'Fantastic Beasts and Where to Find Them' is inspired by the Hogwarts textbook of the same name used by Harry and the gang. JK Rowling has written the script, it's set in in 1920s New York and Eddie Redmayne plays the book's author, eccentric magician and magizoologist Newt Scamander. The cast also includes Colin Farrell and Samantha Morton.
Out on November 18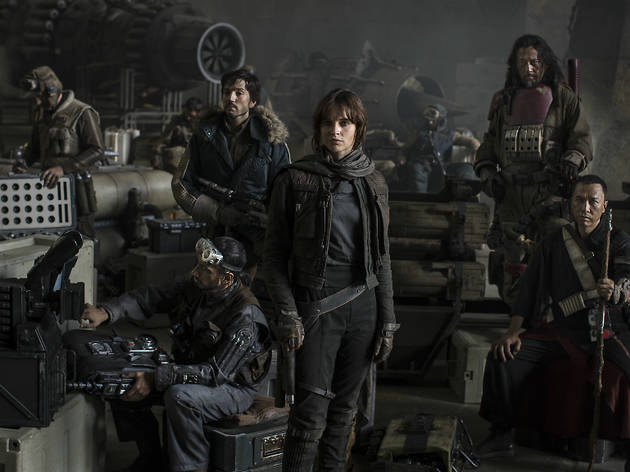 Rogue One: A Star Wars Story
More 'Star Wars'? Already? Well, unless you've been living in a swamp on the planet Dagobah for the past year, you'll probably know that 'Rogue One' is the first in a series of planned spin-offs telling standalone stories set across the 'Star Wars' timeline. Taking place just before the first movie (or the fourth, if you're a nerdy stickler), 'Rogue One' follows a crack team of rebel agents as they steal the secret plans to the Empire's new weapon, the Death Star. The trailers are stunning, the cast is great and Darth Vader's back. We have a good feeling about this.
Out on December 16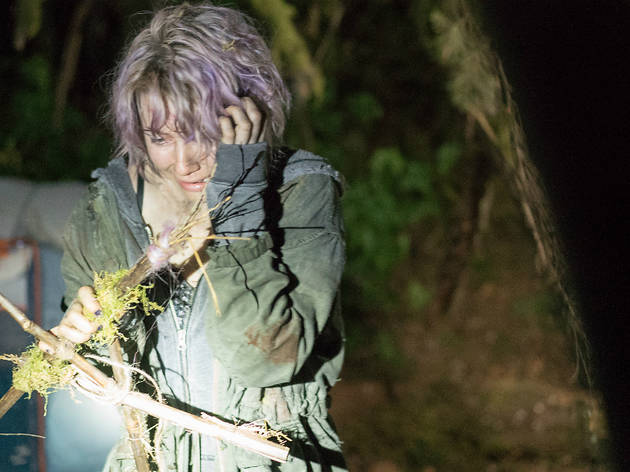 It was the mother of switcheroos. At Comic-Con in August, a screening of a low-budget fright flick 'The Woods' turned out to be the premiere of a hush-hush 'Blair Witch Project' sequel. Seventeen years after the original, 'Blair Witch' follows the brother of one of the original crew as he goes into the forest looking for answers. Early reviews suggest this successor has been worth the wait.
Out on September 16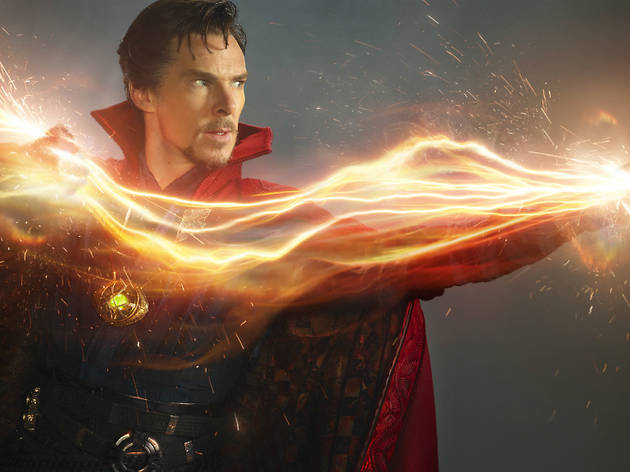 Save us, Super-Cumber! Yep, Benedict Cumberbatch is the latest serious actor to don an outrageous costume and battle evil. He stars as the neurosurgeon given cosmic powers by an ancient Tibetan guru in this adaptation of the Marvel strip. Given that Cumbers is always worth a watch, Tilda Swinton plays the aforementioned mystic and the trailers look reality-warpingly awesome, we're fully on board.
Out on October 28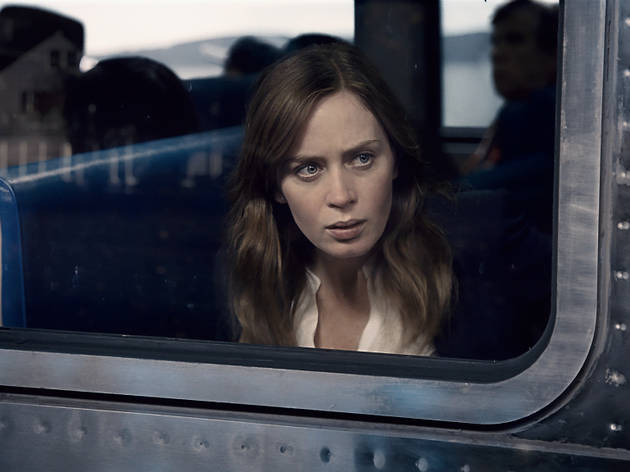 The most unputdownable book of 2015 is coming to cinemas. If you're one of the seven people in London who hasn't read Paula Hawkin's psychological thriller, the plot revolves around the disappearance of a woman and the alcoholic commuter Rachel, who might hold the key. The action has been moved from London to the US (not sure how we feel about that). Emily Blunt stars.
Out on October 7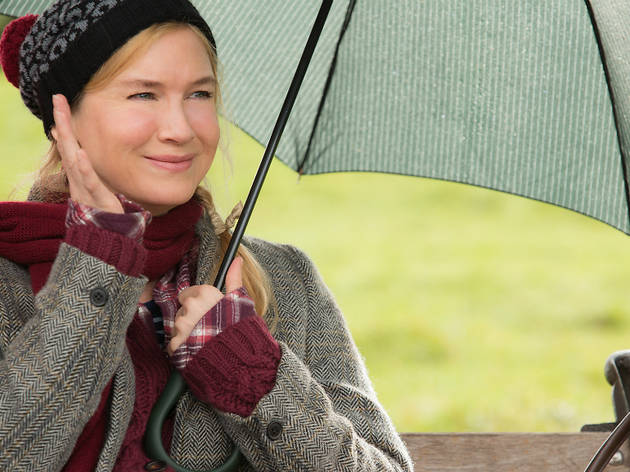 Bridget's back. And the big question is: who's the dad? After being spotted filming in Borough Market with a baby bump, the trailer confirms that Renée Zellweger's Bridget is pregnant. And the father might be her (now) ex Mark Darcy (Colin Firth) or a sleazy-looking billionaire ('Grey's Anatomy' star Patrick Dempsey). Sadly no sign of Hugh Grant. Helen Fielding says the film follows Bridget's 'somewhat bumpy journey into motherhood'.
Out on September 16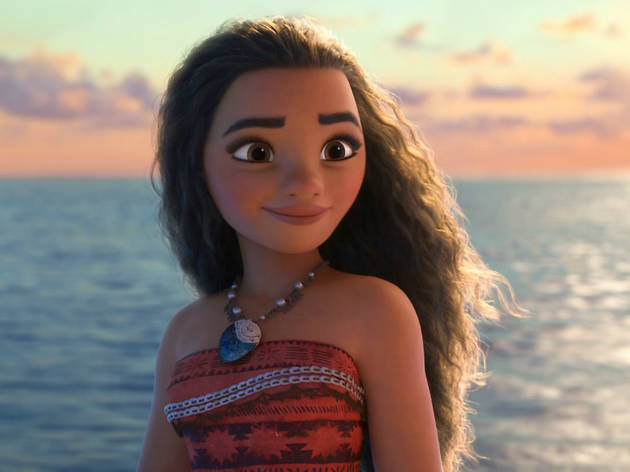 Veteran Disney directors Ron Clements and John Musker – the guys behind classics like 'The Little Mermaid' and 'Aladdin' – team up again for this original story of a brave girl and her search for a mysterious island. Moana is a Polynesian princess who teams up with playful demi-god Maui (voiced by The Rock) and sets out into the wild Pacific on a rickety raft. Promisingly, the script was co-written by comedian and 'What We Do in the Shadows' director Taika Waititi, so expect a few spiky laughs somewhere in all that learning, growing, and adventuring.
Out on December 2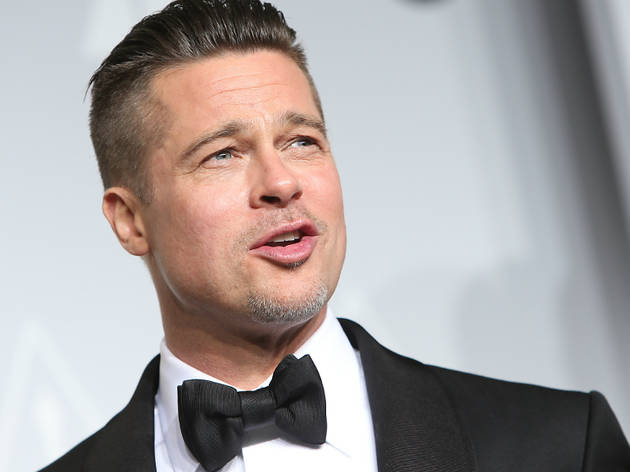 © Joe Seer/Shutterstock
Casablanca, 1942. An American guy and a beautiful European spy fall in – hang on, haven't we been here before? Okay, so a few of the ingredients may hark back to a certain Hollywood classic, but 'Allied' is actually based on a true story. Brad Pitt plays an American secret service operative who teams up – and hooks up – with a French agent (Marion Cotillard) when they're both assigned to bump off the same German. The title's a bit hokey and director Robert Zemeckis's recent track record hasn't exactly been spotless, but this looks like a pretty un-mess-up-able assignment.
Out on November 25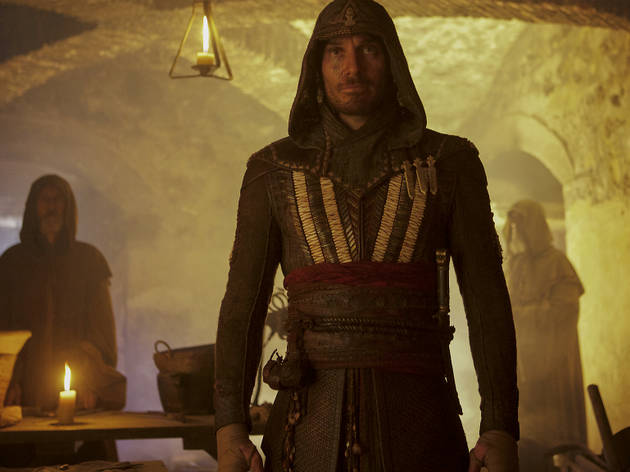 After a miserable summer, all eyes are on winter blockbusters to save 2016's blushes. Michael Fassbender produces this film of the 'Assassin's Creed' video game series and stars as a criminal sent back in time to the era of the Spanish Inquisition using his ancestral DNA. He's recruited a crack team, hiring Australian director Justin Kurzel ('Macbeth' and 'Snowtown') and actors Marion Cotillard, Jeremy Irons and Brendan Gleeson.
Out on December 26
In deep space, the Starship Avalon is carrying a cargo of colonists to humanity's new home among the stars. But when one of them – mechanic Chris Pratt – wakes up a century before he's meant to, he's faced with a dilemma. Should he live the rest of his life alone, or resurrect a companion? With a cast that also includes Jennifer Lawrence, Michael Sheen and Laurence Fishburne, and 'The Imitation Game' director Morten Tyldum in the chair, this promises to be a prime slice of smart sci-fi.
Out on December 23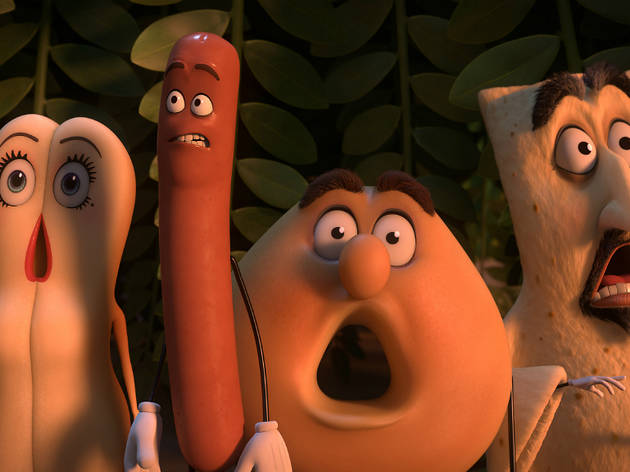 It's the cartoon comedy you never knew you wanted: a foul-mouthed food-fight of a film in which Seth Rogen, Jonah Hill and James Franco (aka, the usual suspects) play innocent sausages who learn the horrible truth – that they only exist to be cooked, chopped up and eaten. This might look like family fun, but please don't take the kids – the swear-ometer is off the scale.
Out on September 2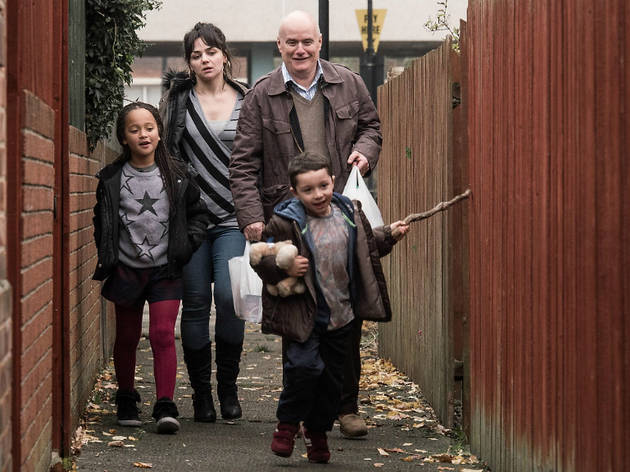 British filmmaking hero Ken Loach turned 80 this year but is still hard at work. His latest film, 'I, Daniel Blake', is a contemporary story about a carpenter (Dave Johns) in his late fifties in Newcastle who is humiliated by a battle with the benefits system while recovering from a heart attack. The film also explores his friendship with a single mum (Hayley Squires). 'I, Daniel Blake' won the top prize at the Cannes Film Festival in May and couldn't feel more timely. A pivotal scene set in a food bank is one of the most devastating things you'll see all year.
Out on October 21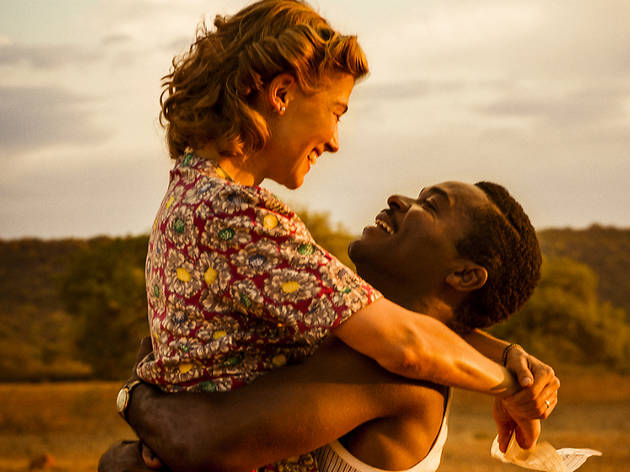 British director Amma Asante follows 2013's 'Belle', based on a real-life mixed-race woman who grew up in an eighteenth-century aristocratic family, with 'A United Kingdom'. The new film is the story of how the marriage in the late 1940s between a Botswanan prince (David Oyelowo) and a white British secretary (Rosamund Pike) provoked a storm of controversy. The film has been picked as the opening film of the 2016 London Film Festival.
Out on November 25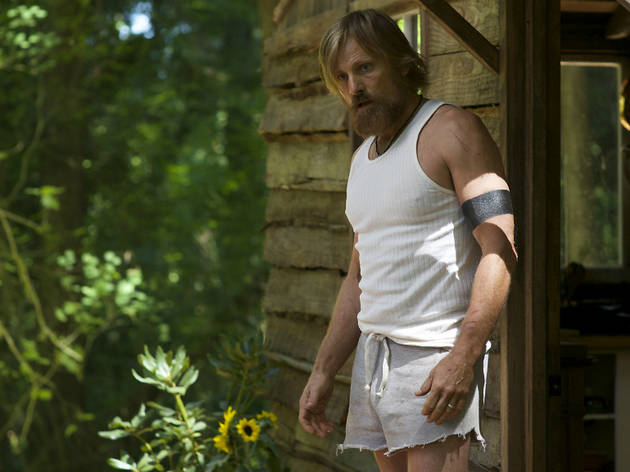 No, it's not another superhero movie. This offbeat American comedy-drama stars Viggo Mortensen as a hippy superdad who's raising his six kids off-grid, home-schooled with no TV. When disaster strikes the family is forced to return to civilisation. A hit at the Sundance festival in January, 'Captain Fantastic' went on to pick up a directing prize at the Cannes Film Festival.
Out on September 9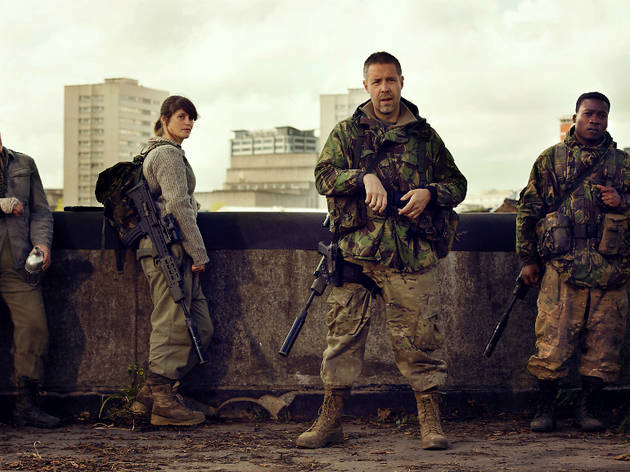 Another zombie movie is shuffling onto our screens this autumn. Writer Mike Carey adapts his own novel about a British military base where a biologist (Glenn Close) is testing child victims – called 'hungries' – of a zombie virus. Gemma Arterton stars as a kindly teacher who feels sorry for the little ankle-biters, with Paddy Considine as gnarly, world-weary soldier.
Out on September 23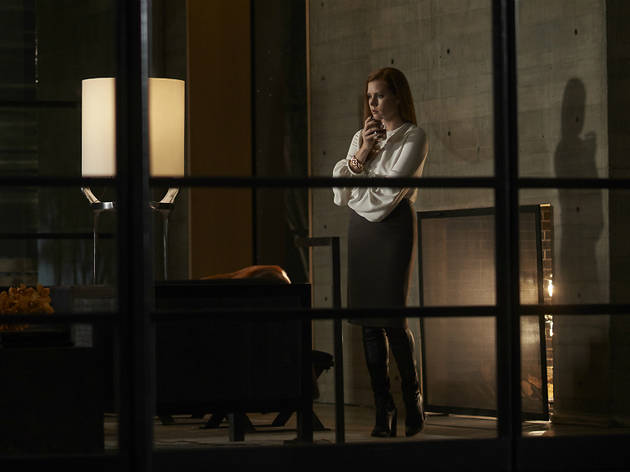 Fashion-designer-turned-director Tom Ford made a splash in the film world in 2009 with his debut film, 'A Single Man'. His second, based on Austin Wright's novel 'Tony and Susan', is the story of a gallery owner, Susan (Amy Adams), haunted by the subject of a novel written by her ex-husband (Armie Hammer). Jake Gyllenhaal plays the book's main character, menacing Tony. Looks like this could be a stylish, disturbing and heady experience.
Out on November 4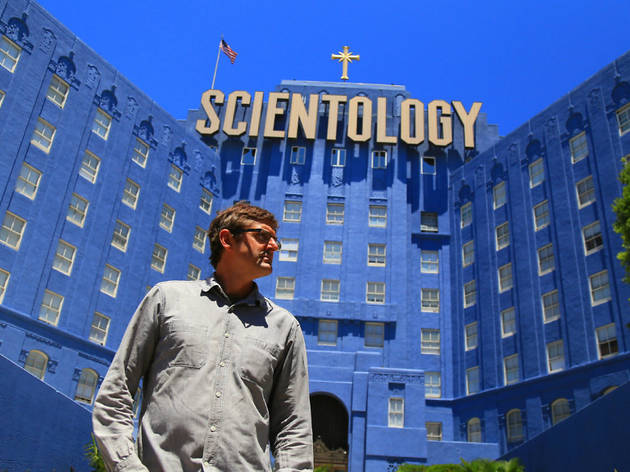 He's tackled porn stars, professional wrestlers, neo-Nazis and, um, Jimmy Savile. With this film Louis Theroux takes on what might be his most challenging adversary yet: the Church of Scientology. Taking his usual 'turn up, be incredibly charming and see what happens' approach to documentary-making, Louis delves into the Church's darker, weirder corners. He speaks to ex-members in an effort to understand the inner workings of the organisation.
Out on October 7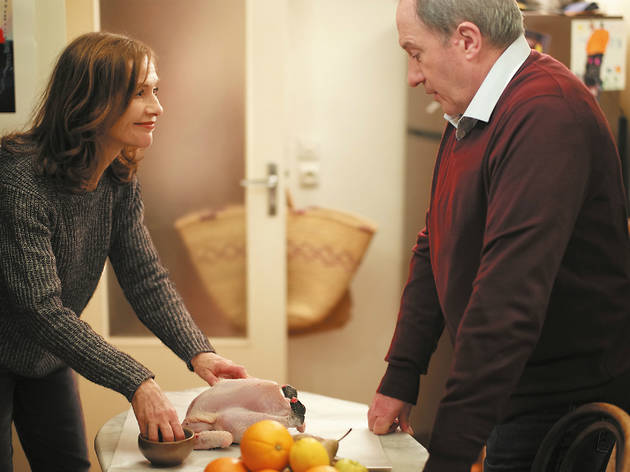 The sensitive, quietly observant French director Mia Hansen-Løve has already explored stories close to her own life with films including 'Eden' and 'Goodbye First Love'. Now she turns her eye to the story of a philosophy teacher, Nathalie (Isabelle Huppert), who's recently separated from her husband and trying to make new sense of her life at a time of great change. The pairing of Hansen-Løve and the always-superb Huppert proves unmissable for fans of intelligent character-based French drama.
Out on September 2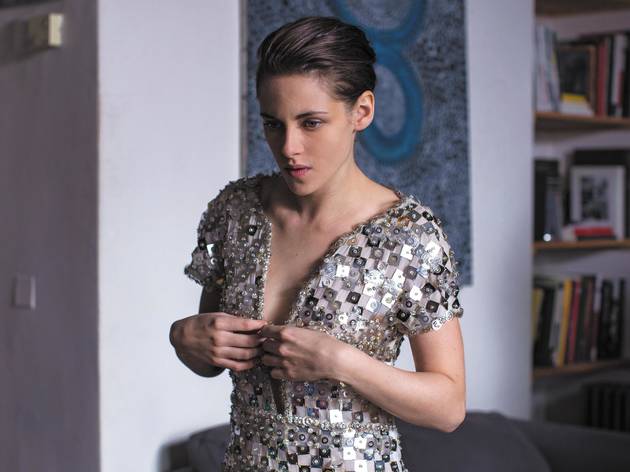 The reinvention of Kristen Stewart from teen franchise 'it'-girl goth to serious actor continues. She gives the best performance of her career in French director Olivier Assayas's arthouse ghost story playing a personal shopper and PA to a supermodel.
Out on October 28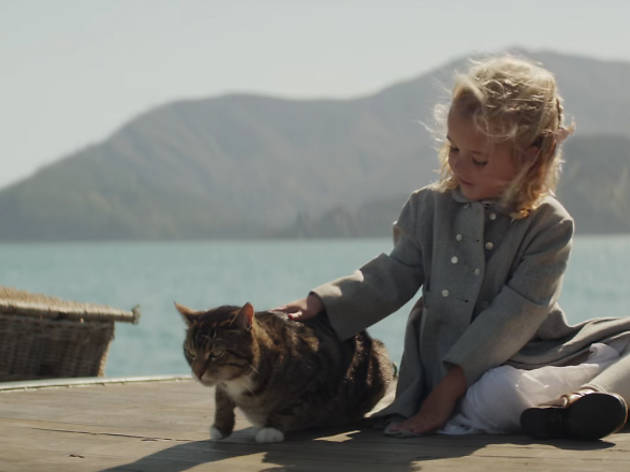 Michael Fassbender and Alicia Vikander star in this romantic drama adapted from the bestseller by ML Stedman, playing a husband and wife who live alone on an island looking after its lighthouse in 1920s Australia. When a rowing boat washes up on the beach with the body of a man and a baby crying the couple make a decision that has long-lasting implications. The cast and the film's talented director Derek Cianfrance ('Blue Valentine') put this firmly in Oscar-contending territory.
Out on November 4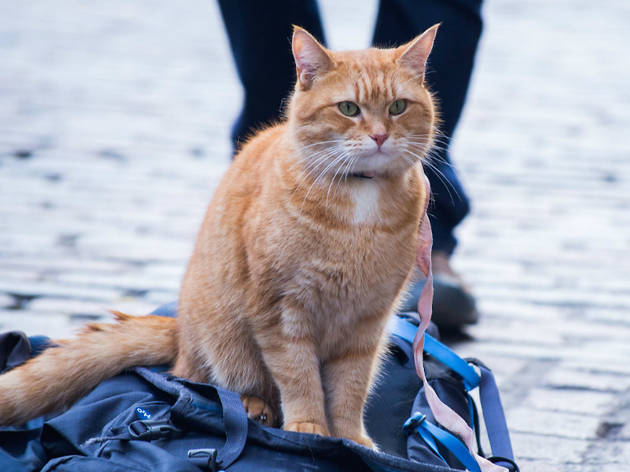 In his 2012 memoir 'A Street Cat Named Bob', James Bowen told the story of how, as a recently homeless recovering addict, an unlikely friendship with a cat, Bob, helped him pull his life back together. In this film version of Bowen's story, Luke Treadaway plays the author, but in many scenes the real Bob plays himself. Judging by the trailer, this looks set to be a real winter warmer. Cat lovers, heaven is a seat in your local cinema.
Out on November 4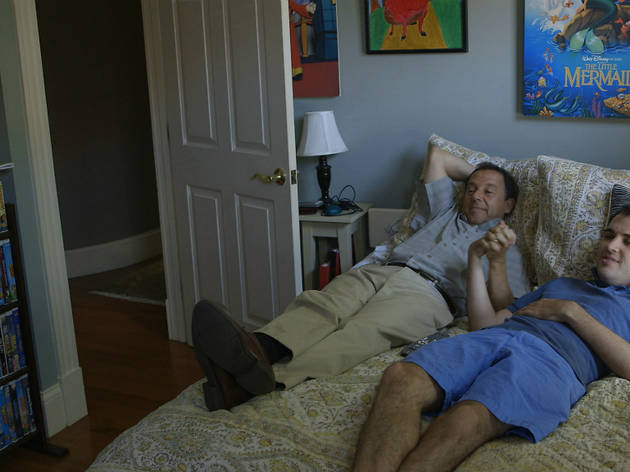 This funny and moving doc is the story of how Disney movies helped an autistic boy to connect to the world. Owen Suskind (now aged 23) hadn't spoken in years when his dad worked out he could communicate with his son using hand puppets of Disney characters. Bring tissues.
Out on December 9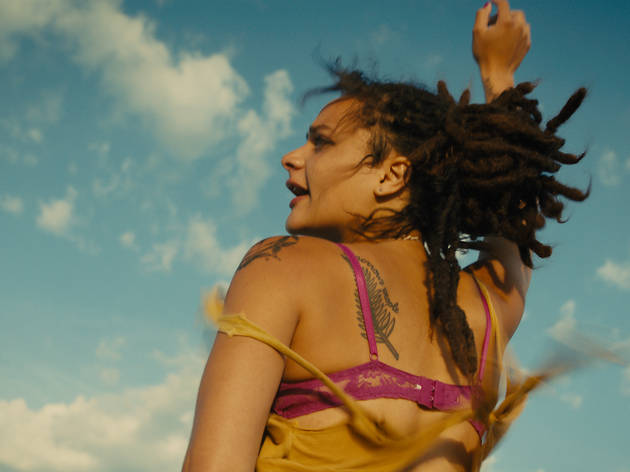 British writer-director Andrea Arnold ('Fish Tank', 'Wuthering Heights') heads to the US for her first film shot outside of the UK. It's a freewheeling indie road movie about a group of wild teenagers who form part of a magazine sales crew travelling from state to state, working and partying hard. Shia LaBeouf is the only recognisable face, playing crew leader Jake, a dangerous and volatile presence. The real star is newcomer Sasha Lane, who once again proves Arnold's knack for discovering new faces (she met Lane on a beach).
Out on October 14
Can't wait that long?
Planning what movies to watch this month? Don't make any decisions until you've seen our pick of the ten films you really can't miss.