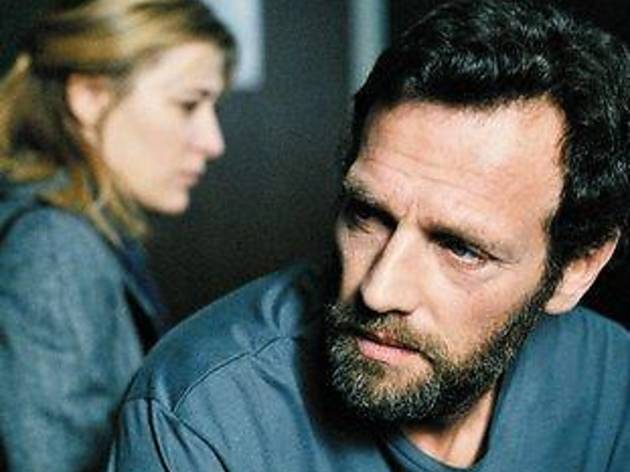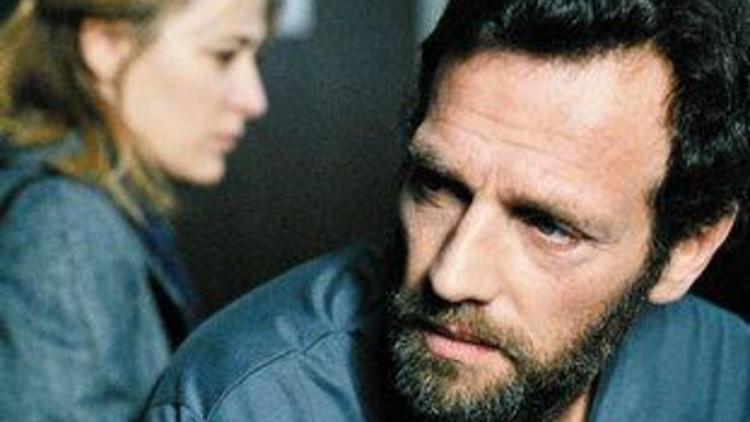 In '5x2' François Ozon, the hard-working boy wonder of new French cinema, leads us backwards through the failed marriage of a young couple, from the cold details of their divorce to the first pangs of lust on the shores of a Sardinian beach resort. Composed of five chapters of roughly equal length, the film takes us back over about five years, going from misery to bliss – an irony that Ozon compounds by liberally decorating his soundtrack with corny Italian love songs. (Corny maybe, but very catchy; the deep strains of Paolo Conte's 'Sparring Partner' are still ringing round my head…)
So we begin with the end: the marriage of Marion (Valeria Bruni-Tedeschi) and Gilles (Stéphane Freiss) is over. Their lawyer clinically reads out the terms of their separation. The newly divorceds then retire to a hotel where they indulge in loveless sex (which becomes rape when Marion changes her mind). Perversely, Stéphane suggests that they try to work things out; Marion sensibly disagrees, leaves the room and walks into the hotel lift. It's the last moment of Ozon's story – and we're only 20 minutes in.
Ozon's narrative Tardis then transports us through four well-framed scenarios in the history of the couple's relationship: a dinner party with Gille's gay brother and partner while their son sleeps; the birth of their child; their wedding; and the beginning of their affair in Italy, where Gilles is on holiday with his previous girlfriend.
It's an interesting exercise in signposting. Too often, we watch movies and groan at the obvious twists and turns towards a predictable end. But there's something Brechtian about Ozon's approach here. The end is clear; the question is how we got there, what we can deduce from the little behaviour we witness. The experience is something like a criminal investigation, a search for clues to Gilles and Marion's impending break-up. It makes for engaging viewing – but still leaves you with a feeling that all love is doomed. Stimulating, but hardly comforting.
Release details
| | |
| --- | --- |
| Rated: | 15 |
| Release date: | Friday March 18 2005 |
| Duration: | 90 mins |
Cast and crew
Director:
François Ozon
Cast:
Michael Lonsdale
Françoise Fabian
Marc Ruchmann
Stéphane Freiss
Valeria Bruni Tedeschi
Antoine Chappey
Géraldine Pailhas

Average User Rating
1.3 / 5
Rating Breakdown
5 star:

0

4 star:

0

3 star:

0

2 star:

1

1 star:

0
Excellent performances by the two leads can't mask the flaws in this film, which typies by the bogus profundity of so much French cinema. It doesn't explore motivation, merely presents arresting examples of "unconventional" behaviour: sex (rape?) one hour after divorce; participation in an orgy; popping out for lunch while your wife if having a caesarian; sex with someone other than your husband on your wedding night; chatting up another woman on holiday while your girlfriend is out hiking. Make of all this what you will. We learn almost nothing about why the characters do these things, which surely would be more interesting. The only statement the film seems to be making is "relationships are complicated", which is really rather banal. There are many worse ways to spend an hour or so than watching 5x2, but no viewer should kid him or herself that that they are gaining insights into the human condition. You'll learn more from Frank Capra's It's a Wonderful Life.