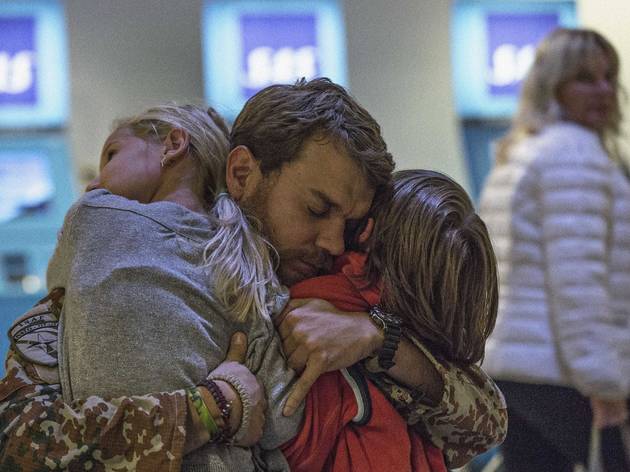 Echoes of 'Paths of Glory' in this tale of a Danish military commander suffering a crisis of conscience in Afghanistan
After directing the Danish hostage thriller 'A Hijacking', Tobias Lindholm reteams with star Pilou Asbæk for another terse tale of men in crisis. Asbæk is Claus Pedersen, commander of a group of Danish soldiers stationed in Afghanistan. A decent, compassionate man, Claus's attempts to help local Afghanis in need causes him to question his orders – as do his instincts to protect his men. What begins as an intimate insight into brutal combat in the second half becomes a courtroom drama in which the audience is thrown into a moral dilemma along with the jury.

Asbæk is terrific (and his uncanny resemblance to the American actor Michael Shannon inadvertently intensifies his screen presence). Tuva Novotny is also strong as Claus's wife back home, struggling to deal with the kids and an absent husband. 'A War' is most impactful in its first half – though even here you could argue that the story has been explored more dramatically in American movies. But, in its own restrained way, this drama packs an emotional punch.
Release details
Release date:
Friday January 8 2016
Duration:
115 mins
Cast and crew
Director:
Tobias Lindholm
Screenwriter:
Tobias Lindholm
Cast:
Pilou Asbæk
Tuva Novotny
Dar Salim