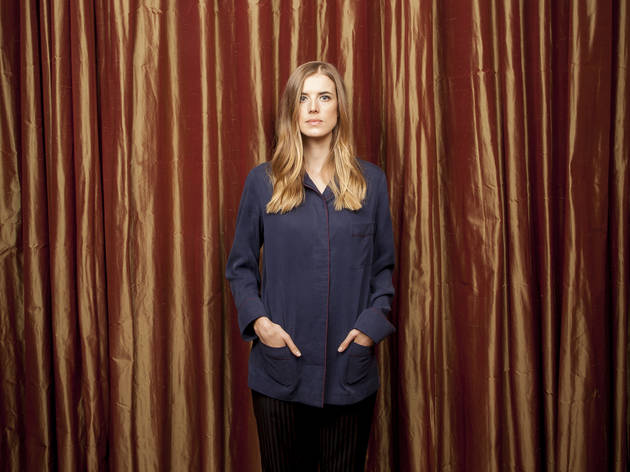 Agyness Deyn on ditching modelling for the big screen in 'Sunset Song'
Agyness Deyn spent her twenties as a celebrity supermodel and London party girl, paparazzi trailing around after her. Now she's taking the film world by storm – her way
There are similarities between modelling and acting: both require good teeth, wearing someone else's clothes and walking on cue. But when the roles get a bit more serious, the gap starts to widen. Very few models have successfully made the transition to acting, winning an Oscar like Charlize Theron or proving their versatility like Channing Tatum.
After just two movies, Rochdale-born supermodel Agyness Deyn, 32, is already an actor to be reckoned with. In her new film 'Sunset Song' she plays tough heroine Chris Guthrie, a farmer's daughter from the Scottish Highlands at the turn of the twentieth-century. From legendary British director Terence Davies, this is an old-fashioned period drama of extraordinary grace and beauty – reflected in Deyn's quietly determined central performance.
Did you always want to be an actress, even when you were modelling?
'I always felt like I wanted to express myself, but I was afraid of words, even as a kid. So modelling was a good beginning. If someone's afraid of heights, you're not going to get them to go up the Eiffel Tower on the first go. You say: "Let's try standing on a chair". Being a model for 12 years got me to a certain level of self-expression. When I started acting I was like, yeah, this is scary and uncertain and temperamental… this is for me.'
But did being a model prepare you for acting?
'I got thrust into the public eye very young. I was just normal and Northern and a bit stupid, and suddenly… I don't think I realised how mental it was until I was out the other side. But it means I've experienced fame, I've done that. Also, I can be on a film set and not have any adverse reaction to being stared at!'
'Acting is more meaningful than modelling'
But it's a very different kind of scrutiny. Now people are looking at your skill as a performer, rather than your looks or clothes.
'I'd rather be scrutinised this way. An image is an image, but this is using your whole being. Acting is more meaningful.'
I know you were a fan of Terence Davies's films. How did that affect your working relationship?
'Loving his work actually gave me a safety net. It made me trust him 110 percent. I just wanted to make him proud. I had that feeling the whole way through. He's been trying to make this film for 15 years and he's chosen me.'
Did you already know the book of 'Sunset Song'?
'No, but I read it on a loop from the moment I was cast until the end of the shoot. It's epic, beautiful, gritty… It's good!'
How different was it wearing costume to modelling a £20,000 dress?
'It's so liberating to dress like a real woman. And it was comfy. Chris is a farmer, so there's no corsets. I could drink and eat in my costume, and I didn't need help going to the loo!'
Do you feel a connection to that period, the early twentieth-century before World War I?
'I do. There was a simplicity to that time, this hand-to-mouth existence. But at the same time, it's the calm before the storm. Things were about to change, right across the world. It was in the air, in the land. Women's rights were part of it. Chris stands up and says: You don't fucking tell me how to act, I'm not going to conform, I'm going to trust the way I feel.'
Did you find Chris an inspiring character?
'Absolutely. She's not going to sit back and feel like she's made it and she can relax. She's always striving. Even playing the role inspires me to be more like that. She doesn't know where she's going but she's okay with that, because she knows she'll get there in the end.'
Have you encountered sexism in the film industry?
'It's not just in the industry, it's been there since I was a little girl. I was probably nine or ten-years-old when I was like: "There's a difference here, what does that mean?" I remember fighting against it a lot. When I was about ten I said to my Mum: "Cut my hair off like a boy and I'll wear my brother's cast-offs, please!" Even that young I felt the weight of what a girl is supposed to be.'
When you started acting, which women did you look and think: I want a career like that?
'Tilda Swinton is, like, a fucking heavyweight. Michelle Williams has this experienced innocence. Julianne Moore – the way she transports you to somewhere so far from herself. Women that are strong and have something to say as people.'
'Sunset Song' is out in cinemas on Fri Dec 4.
Read more on 'Sunset Song'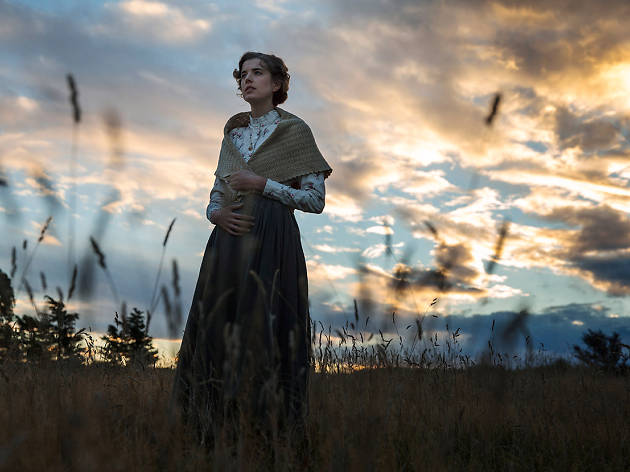 The title is perfect: 'Distant Voices, Still Lives' writer-director Terence Davies's adaptation of Lewis Grassic Gibbons's 1932 novel of life in the Scottish countryside is like an old familiar tune, a lusty ballad of love and heartbreak sung with passion and power, and just a handful of off-key notes.