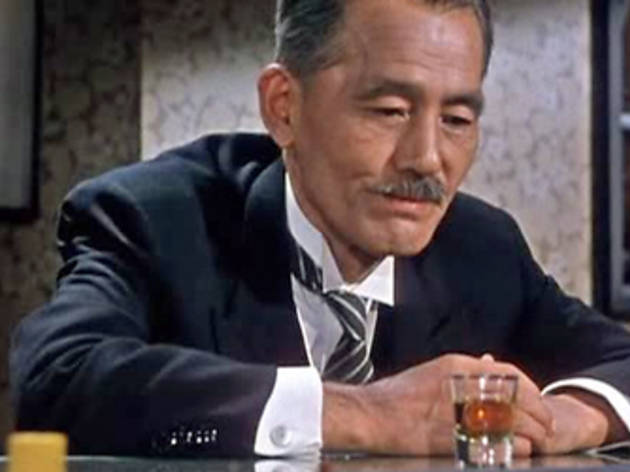 Ozu's final film is a movingly valedictory affair, its familiar story of Ryu's elderly widower marrying off daughter Iwashita carrying even more poignancy than usual as a poised and wise reminder of passing time and the inevitable approach of mortality. The gentle humour's there as ever, but in the sub-plot showing Ryu's former teacher's twilight years beset by drink-sodden regrets, the emotions are darker and tougher than previously. The central performance is, of course, a marvel of no-nonsense, unspoken expressiveness, set against exquisitely arranged colour compositions and the director's loveable repertory company in fine fettle. Whether the film's making was affected by the death of Ozu's mother and the onset of his own final illness is hard to quantify, but it does feel like a leave-taking. A year after its release he died on his sixtieth birthday.
Release details
Release date:
Friday May 16 2014
Duration:
113 mins
Cast and crew
Director:
Yasujiro Ozu
Screenwriter:
Kogo Noda, Yasujiro Ozu
Cast:
Chishu Ryu
Shima Iwashita
Shinichiro Mikami
Keiji Sada
Mariko Okada
Teruo Yoshida

Average User Rating
3.8 / 5
Rating Breakdown
5 star:

0

4 star:

1

3 star:

0

2 star:

0

1 star:

0
Thoroughly commendable end to a great career spinning out variations on a theme of tradition versus modernity.Ozu being a traditionalist but being open to the changes coming in from the west.He also depicts the traditions of children leaving home to marry and the loss and loneliness that ensues. Here a widower sees the fate in store for his daughter if she stays with him(though she wants to) beyond her prime years of marrying a partner and settling down and having kids. What amazes me is the quite heroism of the father and generosity as he puts his daughter's future above his own comforts.There is a theme of getting drunk to drown ones sorrows which is depicted often in his films as the director himself had a problem with drink. The film before this one-Late Autumn was also in colour as well as Good Morning. In these late films there is a definite Jacques Tatl influence in picture compostion, colour and music. He keeps bleak emotions under control with great elegance.