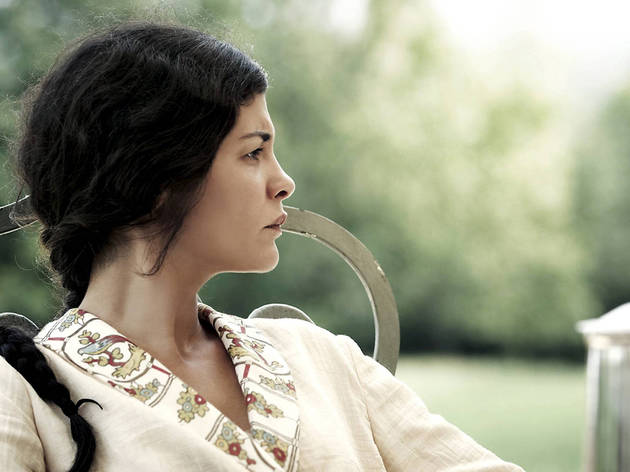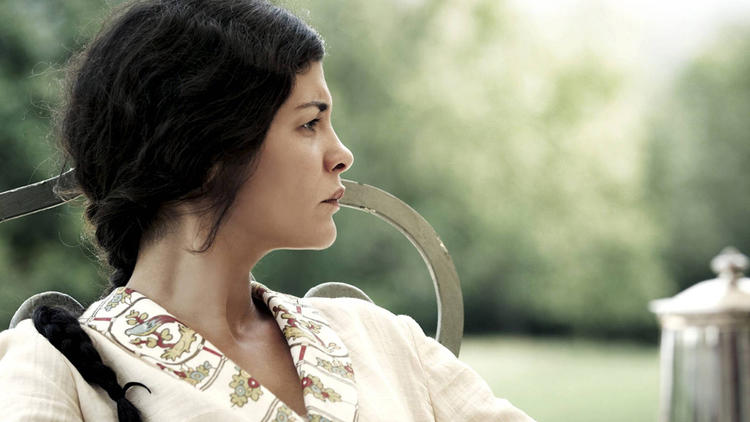 Audrey Tautou interview: 'Celebrity feels like a prison'
She's best known for playing kooky, love-her-or-hate-her 'Amélie'. Now Audrey Tautou is a murderous wife in a new French film
'I'm not someone who wants to be famous or popular,' says Audrey Tautou quietly but firmly. The 36-year-old fixes me with coal-black eyes as she explains why she never threw herself into Hollywood after the runaway success of '
Amélie
' in 2001. Since then she's made just one big-budget American movie – playing Tom Hanks's sidekick in '
The Da Vinci Code
'. 'Sometimes celebrity feels like a prison to me. I never wanted to live outside of the real world, real people,' she sighs, hands in her lap, nervously twisting a ring. 'My life is very normal.'
I wasn't sure what to expect of Tautou. Interviewers often identify her with her most famous character, quirky-cute Amélie – 'she giggles adorably,' wrote one journalist (male, obviously). But I've heard she can be prickly. The truth, it turns out, is that she's shy: someone who's never been comfortable in the limelight.
We're here to talk about her new film, an adaptation of the 1927 French novel '
Thérèse Desqueyroux
' by François Mauriac. Tautou's Thérèse, a young wife in the late 1920s who poisons her boring husband with arsenic (trust me, you're on her side). 'I wanted to go to the darker side of behaviour,' she smiles.
But conversation wanders back to 'Amélie' – the French movie that launched a thousand romantic weekends on the Eurostar to Montmartre and gave Tautou a ticket to overnight fame at 24. She admits finding the pressure of being France's most bankable actress overwhelming: 'To be everything they expect from you, I wasn't ready for that. It was not something I had ever dreamed of. I've never wanted to be the centre of attention.'
How did she cope? Tautou shrugs. 'You learn how to be invisible.' She doesn't dress like a star. Make-up free and wearing a crumpled red-and-white checked shirt, jeans and tasselly loafers, she pulls off that Frenchwoman thing of looking boyish and insanely gorgeous at the same time.
In the past decade she has chosen her films carefully – playing Coco Chanel in '
Coco Before Chanel
' and a woman convinced her missing fiancé is alive in the WWI drama '
A Very Long Engagement
' from 'Amélie' director Jean-Pierre Jeunet. 'I wanted to follow my own path. None of my choices made me more famous.' I mention 'The Da Vinci Code'. She's too discreet to dish the dirt but says that she knew straight away that Los Angeles wasn't for her.
'I'm a French actress and I can't become an American actress. I love American cinema.' She pauses to find the right words. 'I am passionate about my work but life exists as well. I need my country, my family and my friends. Even if I enjoy making a film in Hollywood, living there would make me unhappy.'
The daughter of a dentist and a teacher, she grew up in rural Auvergne in south-central France. As a child she was fascinated with monkeys and wanted to be a primatologist. She only started acting when her parents bought her a two-week course as a gift. 'I can't say that I was self-confident,' she giggles. 'No. Always the same thing.'
Did the stinking reviews of 'The Da Vinci Code' upset her? She shoots me a sharp look. 'Non! It's nice to have great critics. But I know that I will please some and disappoint others. Some people like me. Others hate me. It's part of it.' Besides, she adds, no one could be harder on her acting than her. 'I'm very self-critical.'
Her conversation veers between defiance and shyness. She barely raises her voice above a whisper talking about her personal projects. For years she has taken photos and is getting ready for her first show of self-portraits. 'After ten years I feel that maybe I am brave enough to start showing a few things to a few eyes.'
She also writes. What is she working on? A script? 'No. It's not for cinema. It's an object. I hope it's going to look like a book.' A novel? 'Kind of, yes.' She scrunches her face with embarrassment. I hope her book takes a satirical bite out of Hollywood, but I doubt it.
She says she lived for years in fear of being judged herself. 'But I realise it's important to live life for yourself. And not be scared about what people think.' She says that what attracted her to the script of 'Thérèse Desqueyroux', the last film by director Claude Miller, who died last year, was its sensitive portrayal of a 'trapped' woman. Thérèse is too clever, too brooding to be a dull rich man's trophy wife in rural France.
'What moved me was the difficulty Thérèse has fitting into the life she is supposed to live,' Tautou explains. 'Yes, she tries to kill her husband. But what's around her is more violent than her.' Thérèse's tragedy, she says, is believing marriage will change her. 'She thinks it will make her fit in the right costume, but she doesn't know who she is.' Without spoiling the plot, that changes. 'She's not scared any more to create her own revolution.'
Is that something she can relate to? Tautou nods with a final shy smile. 'There is a line by Nietzsche: "Success is becoming who you are." And for some it takes more time than for others. From my point of view, I'm starting to fit in my own shoes. It's a very comfortable feeling.'
'Thérèse Desqueyroux' opens in the UK on Fri Jun 7.
Read our review of 'Thérèse Desqueyroux'
There's something almost annoyingly tasteful about this adaptation of the 1927 French novel by François Mauriac. Tautou gives a self-possessed, complex performance as Thérèse – we sense a dam-burst of rage and boredom behind her mask. Otherwise, Claude Miller's final film (he died shortly after making it) is a tad on the stiff side.
See the full review of 'Thérèse Desqueyroux'