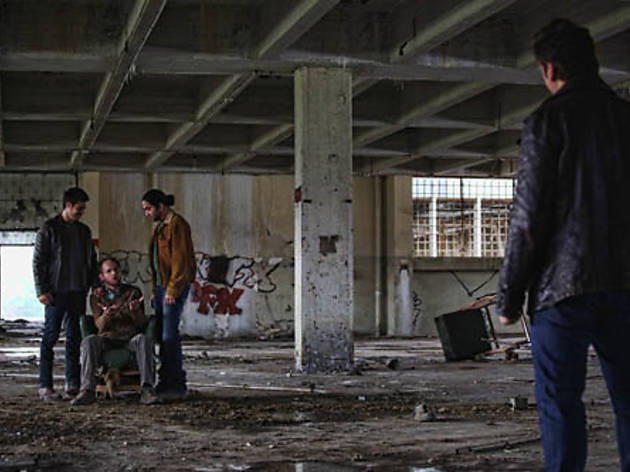 Delivering on the promise of 2010's 'Rabies', these Israeli filmmakers' follow-up, 'Big Bad Wolves', is a bleakly funny mash-up comedy about child murder, corruption, torture and a siege mentality. 'Maniacs don't fear guns,' says vigilante father Gidi, an ex-Israeli commando turned middle-aged businessman, 'maniacs are afraid of maniacs.' Which is why timid teacher and suspected child killer Dror finds himself strapped to a chair in a basement, having his fingernails ripped out.

The violence meted out to Dror echoes that visited on Gidi's child. Corrupt cop Micki, earlier suspended from duty for his own robust interrogation of the suspect, is a semi-reluctant party to this extra-judicial process. Then Gidi's blasé father, Yoram, arrives with healing chicken soup and his own very particular set of skills. The room is a moral vacuum, sucking up the torturers' empathy and allowing only cruelty to breathe. 'Big Bad Wolves' requires a high tolerance for pain, but its wicked humour and oblique satire rip open Israel's paranoid, militarised system like a jagged saw blade.
Average User Rating
2.5 / 5
Rating Breakdown
5 star:

0

4 star:

0

3 star:

1

2 star:

0

1 star:

0
"Israel's paranoid, militarised system" ? Hey man - you need to chill out for a few days in Tel-Aviv (which I assume that you have never visited). You are spending too much time in militarised Britain (reading the Guardian, I assume), whose army periodically goes off to far way places like Iraq and Afghanistan. Paranoia ? Neo-colonialism ? or something else ? Are there any good British movies that rip open its "militarised system" ?